Molton Brown launched a new Geranium Nefertum Collection that includes a Bath & Shower Gel, Body Lotion, Deodorant and Eau de Toilette in 50ml and 100 ml sizes. The fragrance is an unconventional interpretation of a green chypre. Its an olfactive celebration of gender fluidity.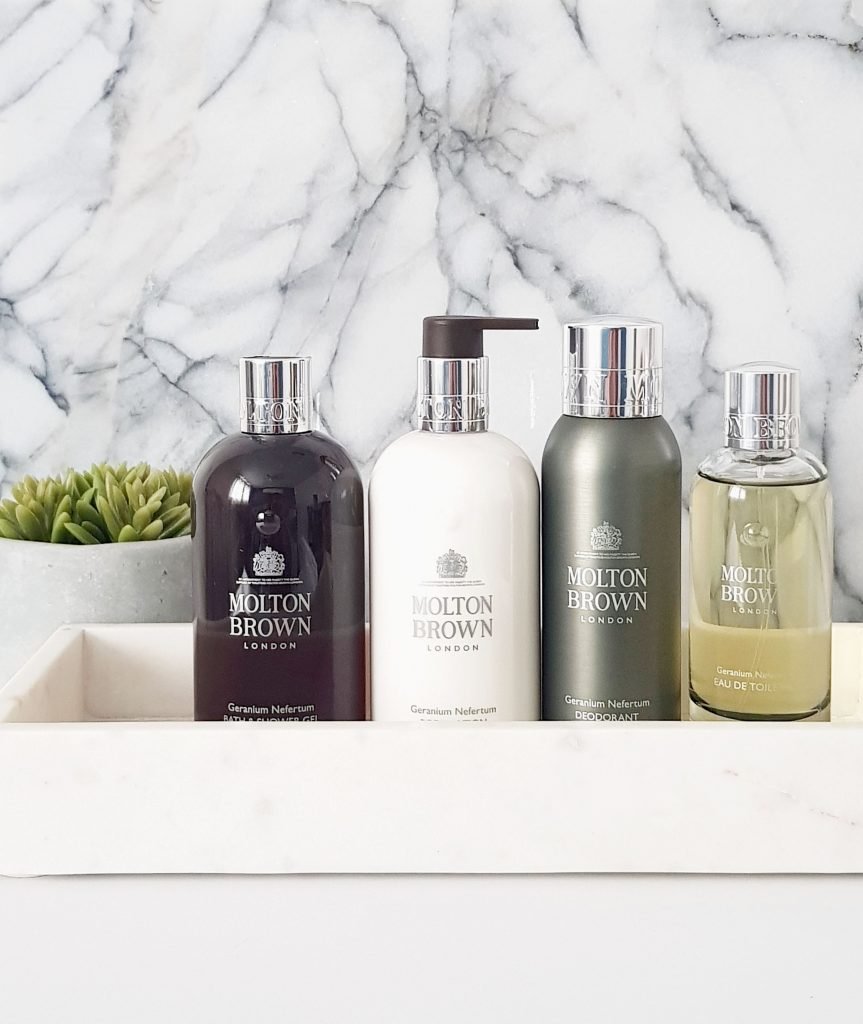 Geranium Nefertum is a defiant exploration of self-expression and abstract sophistication, daring the wearer to be at ease with something that is not usual.
Plunge yourself into the mysterious allure of this empowering bath and shower gel, embodying notes of fig leaf and oakmoss accord, geranium and labdanum.
Opening with top notes of crisp green fig leaf, it softens in the heart with the verdant vivacity of minty geranium starkly contrasted by warming, resinous labdanum in the base.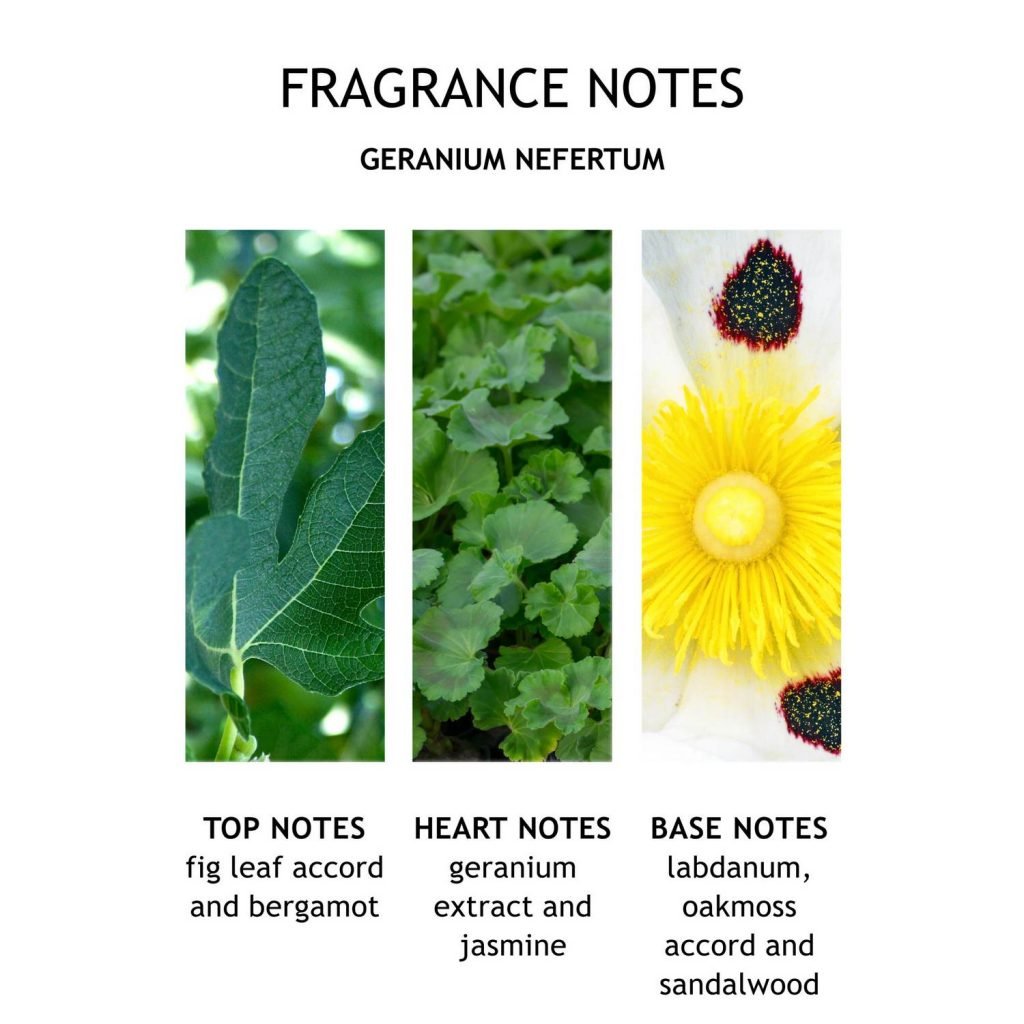 Top notes : Fig leaf accord and Bergamot.
Heart notes: Geranium and Jasmine.
Base: Labdanum, Oakmoss accord and Sandalwood.
Senior Perfumer – Carla Chabert is the nose behind the fragrance.
Projection and Longevity are impressive for a green clean fragrance. Layering of scent with products from same range (e.g. using Bath & shower gel, lotion, deodorant and EDT) makes the projection and longevity even better. The composition is unique and very uplifting. Its a mass appealing scent and can be a blind buy too. I don't think anyone would not like this fragrance. I feel spring and summer are best times to choose this as green chypre notes are very refreshing while the woody notes of sandalwood in the base makes it sensual and calming.
Molton Brown is expert in fragrant world and has created an inspiring fragrance collection with world's most inventive perfumers over the years. All their collections are so unique and beautiful that you can't go wrong with this luxurious British Fragrance brand.
The collection is available via Molton Brown and John Lewis and Partners.
With much love, Ashh xo
You may also want to check: