Redken as most of you might already know is the iconic professional haircare brand from America which brought salon services at home by providing simple solutions for specific hair types. The best part is their haircare range is so vast that there is something for everyone! For me my scalp is dry (thanks to harsh weather), hair have started thinning (hey mama) and I color my roots (joys of getting old). I got to try some of Redken's shampoos and conditioners last year and they are now always on my bathroom shelf.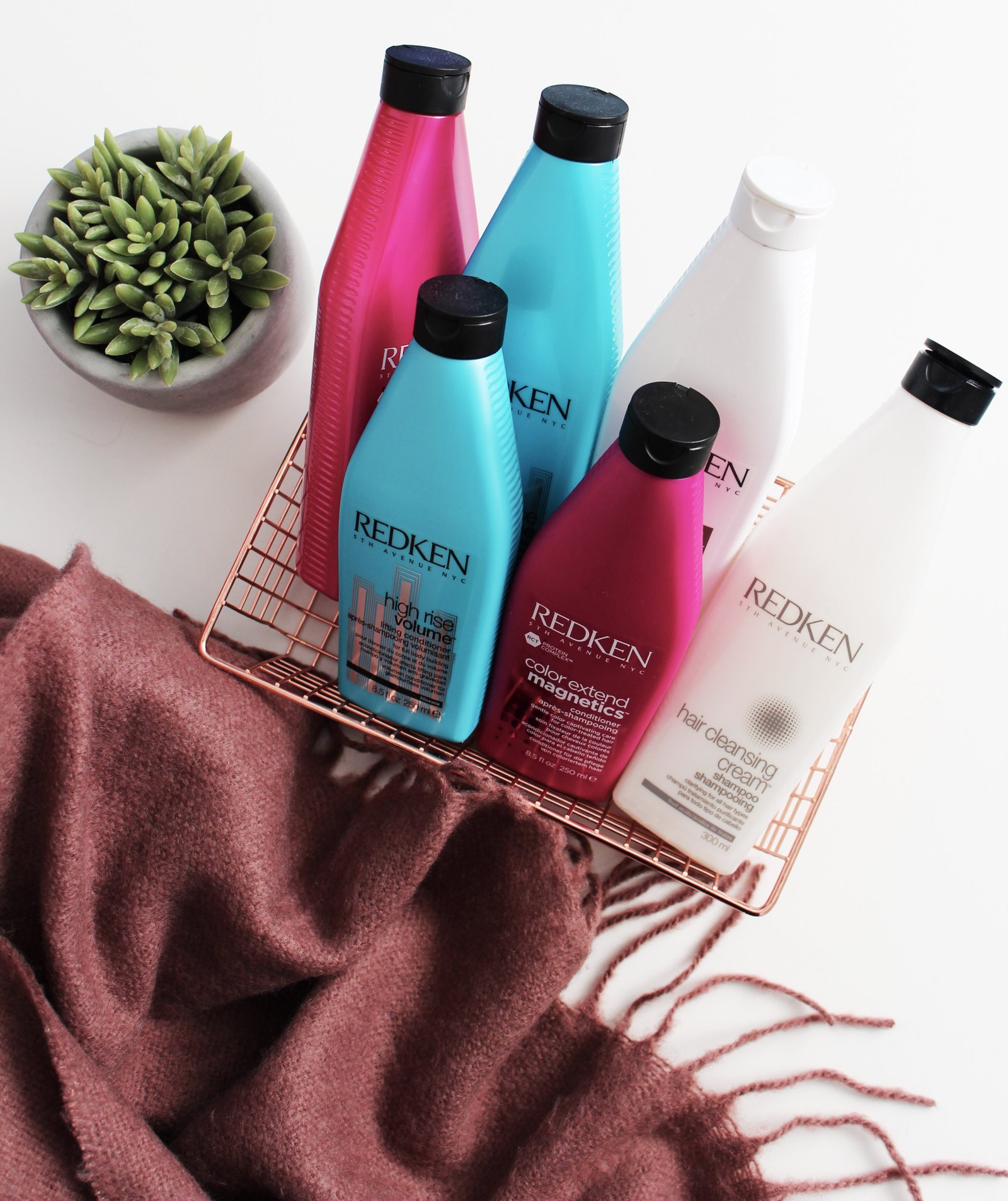 Color Extend Magnetics Range
If you colour your hair, using haircare specific to your colour treated hair can make such a huge difference in the longevity of the the colour. These also maintain vibrancy of colour and keep integrity of hair.
The Color Extend Magnetics Shampoo ( £14.50 for 300 ml – currently on offer) gives my hair that salon fresh vibrancy after a fresh colour. The shampoo cleanses the hair from root to tip without fading the colour rather it extends the life of colour. My hair also feel very soft and healthy after every wash. Shampoo duo set saves more money.
The Color Extend Magnetic Conditoner (£16 for 250 ml – currently on offer) has super-charged amino-ions that seal in and protect colour. The conditioner leaves hair feeling smoother, softer, more conditioned and more protected.
The conditioner is also available in conditioner duo set or as a shampoo conditioner duo.
Redken's Scalp relief range has two shampoos – Scalp Relief Dandruff Control Shampoo which is for dry, itching and flaking scalp and Scalp Relief Oil detox shampoo which is for oily scalp. My pick was pretty obvious due to dry and itchy scalp.
Scalp Relief Dandruff Control Shampoo ( £15.50 for 300 ml – currently on offer) for contains pyrithione zinc which is a powerful dandruff-fighting ingredient. The shampoo works from root to the hair tip and controls dandruff flaking, itching and irritation. It purifies, moisturises and hydrates dry scalp while soothing and calming (due to lavendar extract & glycerin). The shampoo has sulphates which can be a deal breaker for some but the powerful soothing and dandruff fighting ingredients make it an excellent product. This is my favourite amongst all Redken shampoos because it leaves my scalp clarified and light. My hair looks shiny and light too and scalp is soothed.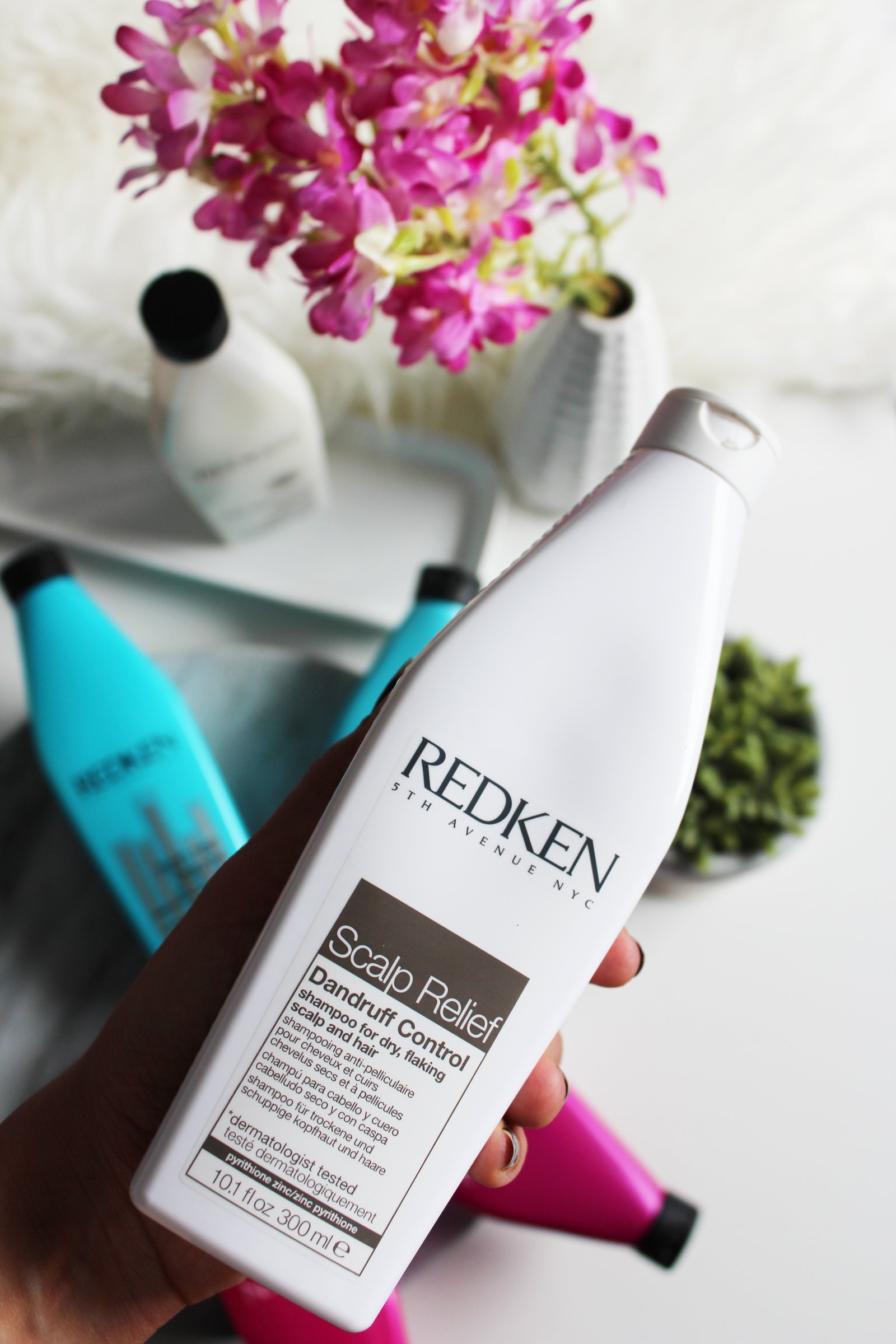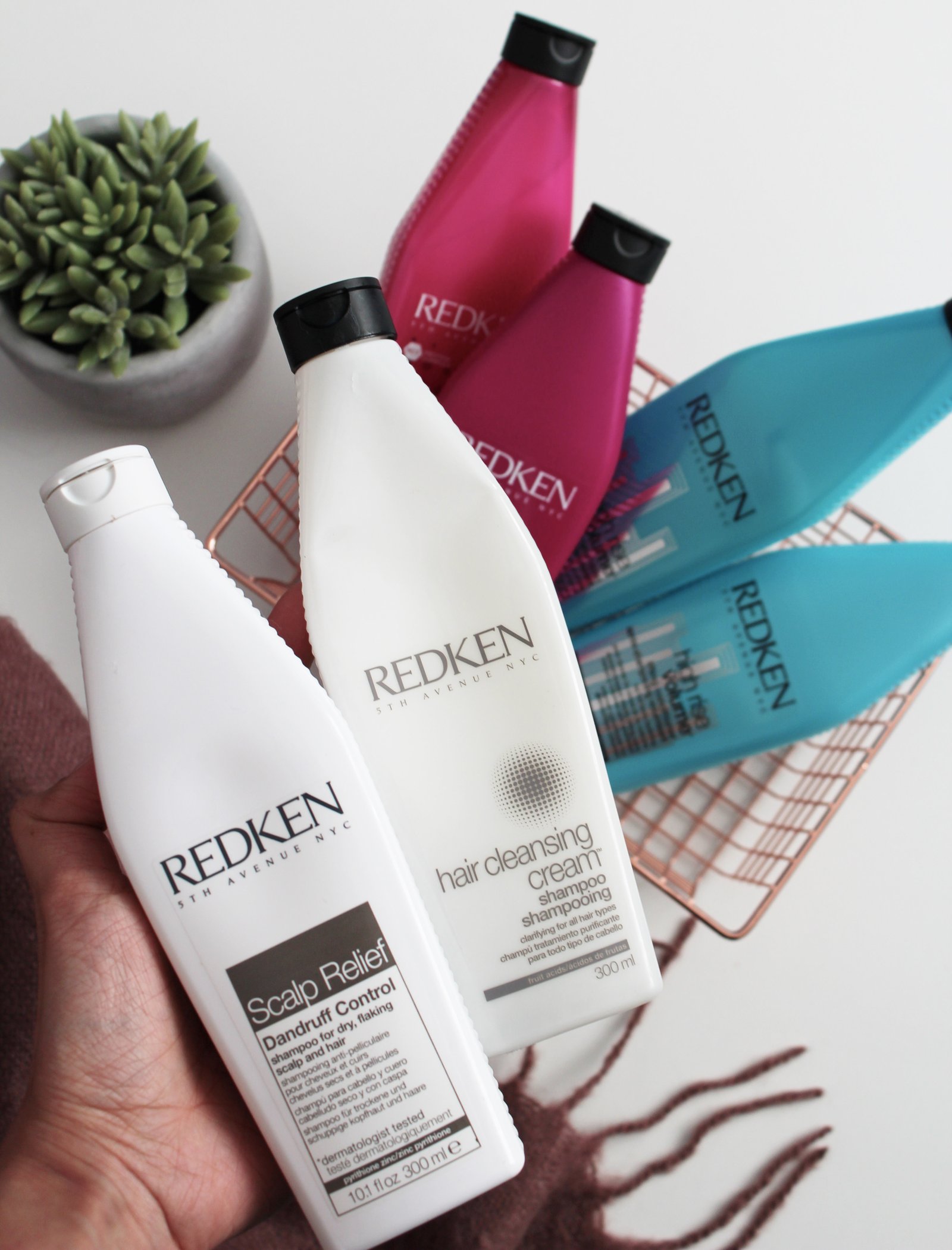 Hair Cleansing Cream Clarifying Shampoo (£14.50 for 300 ml – currently on offer) for all hair types is a specialized cleansing shampoo that clarifies and helps to remove deposits including copper, iron, hard water minerals and styling product build-up on all hair types. This shampoo is formulated with fruit acids help to purify and refresh hair. The shampoo is great for swimmers and product junkies or anyone who use a lot of styling hair products in their hair and scalp.
High Rise Volume Lifting Range
High rise volume shampoo (£18.50 for 300 ml – currently on offer) gently sloughs away dirt, impurities and grease. It lifts hair from the root and improves body, texture and visible fullness.
High Rise Volume Conditioner ( £19.50 for 250 ml – currently on offer) is a weightless conditioner that moisturises and detangles my hair to leave them smooth and easier to manage. This conditioner also builds volume and body in the hair. My hair looks shiny with every use.
The range can also be purchased as High Rise Volume shampoo & conditioner duo.
Have you tried Redken Haircare products yet? If yes, what are your thoughts/recommendations? Let me know in the comments below:
Until next time
Ash xo
Instagram | Bloglovin' | Twitter
*This post features PR samples. Opinions are my own.