Flora Luminare loosely translates as 'flowers and light'. a fitting name for Molton Brown's joyful solar, white floral fragrances. This fragrance will take you to the luminosity of flowers. Flora Luminare is blissfully balanced floral woody musk fragrance that shines bright. The fragrance is for both men and women.
This fragrance was launched in 2019 but the brand has expanded the Flora Luminare Collection with Bath & Shower Gel, Glowing Body Oil, and Hand Cream.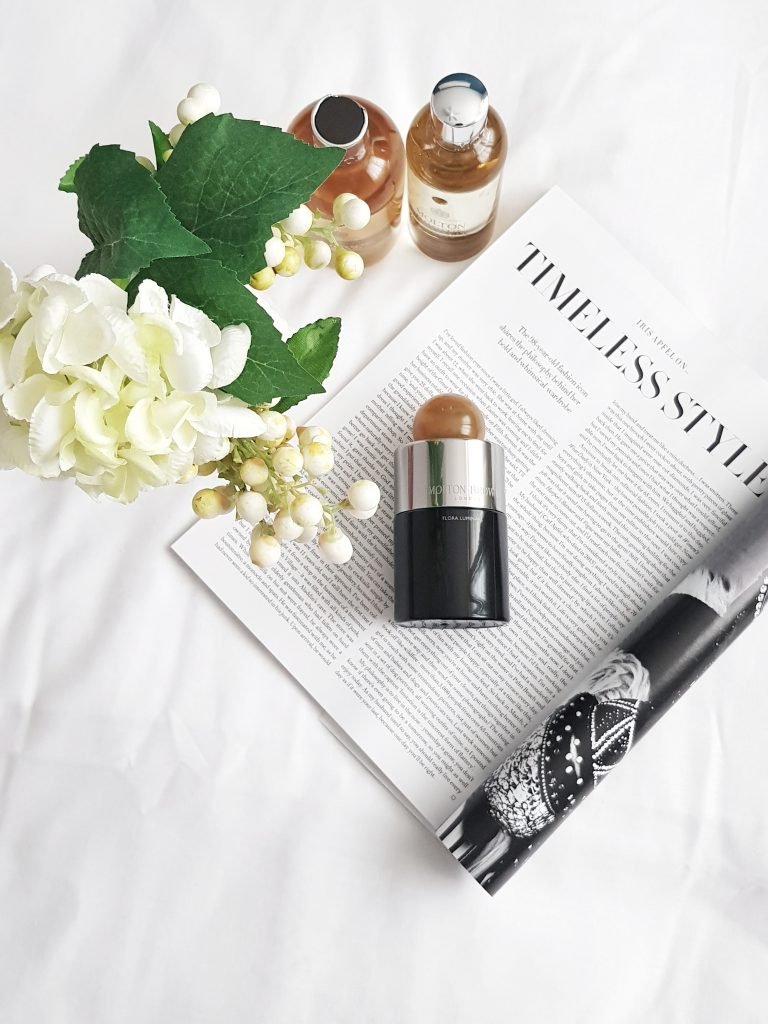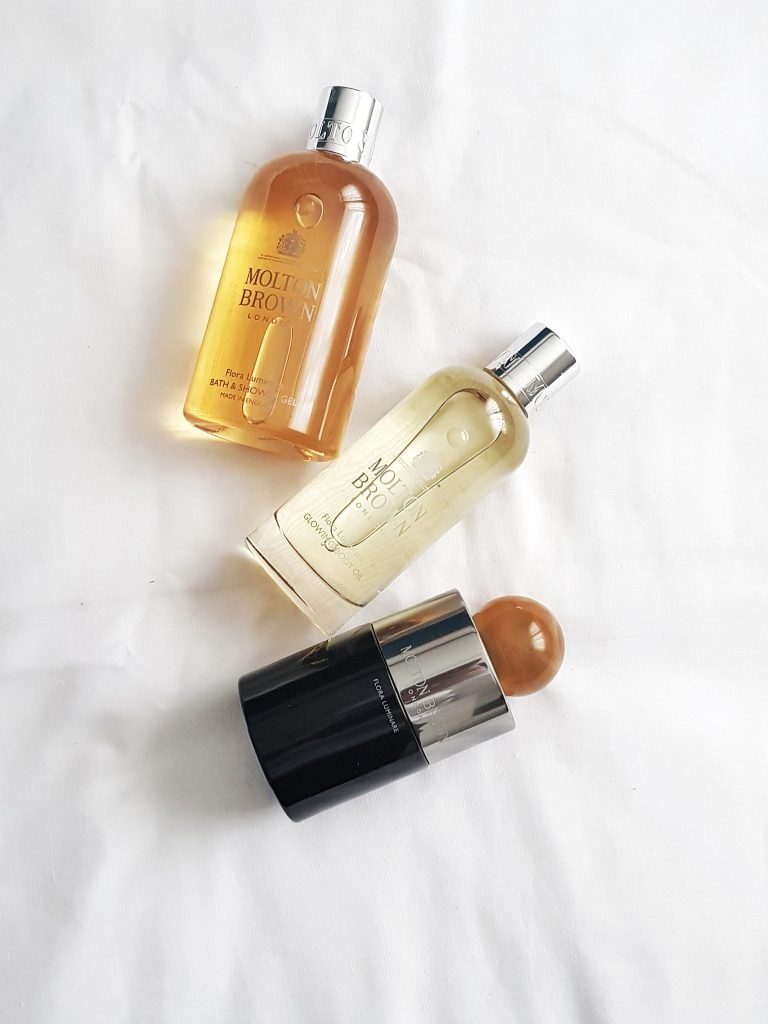 Inspired by the idyllic Tahitian Punaauia beach, this fragrance pays tribute to the Tiare flower. Tahitian women have, for centuries, macerated it in coconut oil and applied to their hair as a love philtre.
MAÏA LERNOUT, Senior Perfumer
From Tahiti to Madagascar; island idylls and precious solar flowers sparked this olfactive creation. I pictured a languid morning on the idyllic island of Madagascar. Shards of ethereal light captivate the luminosity of a beautiful couple surrounded by golden ylang-ylang blooms. The vapours of their smoky tea infuse the air with intrigue.
Olfactive Signature: Ylang-Ylang.
Top Notes: Bitter Almond, Mandarin Petit Grain, Olibanum.
Heart Notes: Tiare, Neroli, Jasmine Absolute, Rose Absolute.
Base Notes: Mate, Sandalwood, Cedarwood, Musk.
Performance: The intensity of this fragrance is strong and it has impressive longevity on both skin and clothes. I could smell this fragrance for days on my scarf and it lasts all day on my skin too.
Final thoughts: Flora Luminare Eau de Parfum is a joyful bright floral woody musk fragrance for both men and women. This is a well-balanced fragrance and is a good one to have for spring and summer. Sillage and Longevity are impressive. The fragrance lasts for days on clothes and over 10 hours on my skin. The fragrance is a crowd-pleaser and will cheer up or uplift your mood.
Until next time, Ashh xo
*This post features PR samples. Opinions are my own and unbiased.