I have been a fan of Roger & Gallet – Paris in general. From Colognes to skincare & body products, the floral aroma in all their products uplifts my mood and it is so hard to pick just one favourite from them. Everything is just so good! For over 150 years, Roger & Gallet has created classic collections of some of the most enchanting and covetable range of perfumes, toiletries and fragrant gifts. From the world's first recognised Eau de Cologne – Aqua Mirabilis, created by Jean-Marie Farina, to the present day, Roger & Gallet fragrances epitomise the passion, skill and flair of the finest French perfumers.
This Autumn 2018, Roger & Gallet added two new stunning fragrances to their Extrait de Cologne's Collection – Rose Mignonnerie & Magnolia Folie.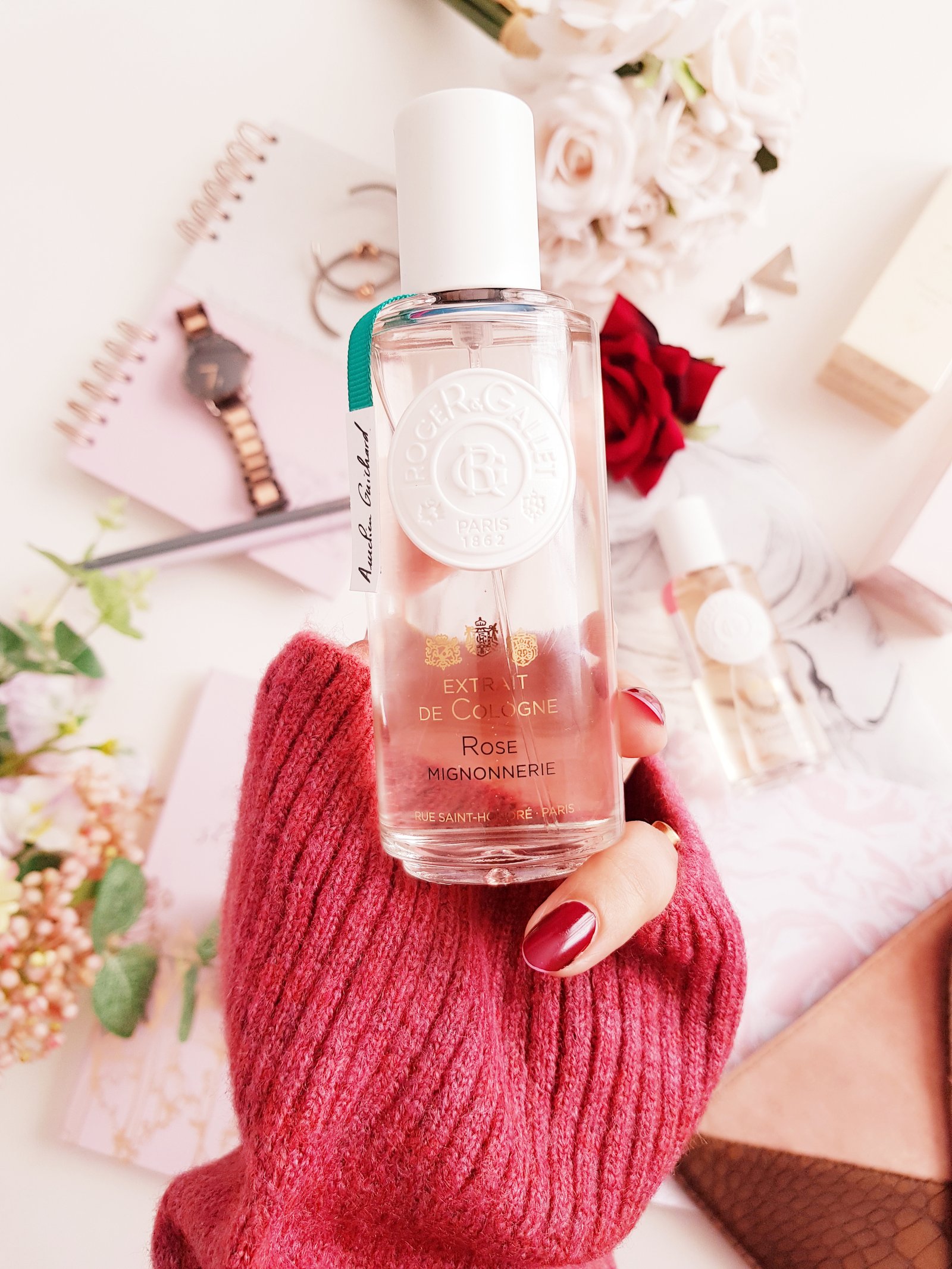 Rose Mignonnerie Extrait de Cologne
Rose Mignonnerie has ultra feminine rose enhanced with uplifting and revitalising fragrance notes.
Renowned perfumer Aurelien Guichard created Rose Mignonnerie with the sensual precious distilled essences of Bulgarian rose and basil as well as the balsamic woody notes of mandarin, cedre entraine and elemi. The perfumer grew up in Grasse where roses for this scent are harvested from.
A pure modern, fresh and vibrant rose with Rose Damascena essence is combined with a dewy green accord, and just a tiny spike of pink pepper to evoke the thorny stem. Mandarin and crisp basil notes add texture and woody silage of cedar grounds make this remarkable modern rose a fragrance that will bring pleasure all year round. The wonderfully revitalising and energizing fragrance stimulates positive emotions to boost joyfulness and wellbeing. It also contains 87% of natural origin ingredients and has high olfactive quality for a thoroughly satisfying scent experience.
Magnolia Folie Extrait de Cologne 
Renowned & Esteemed perfumer for over 30 years – Frederique Terranova created Magnolia Folie with an elegant and refined mix of Magnolia Flower Essence and Absolute of Orange Flower as well as precious distilled essences of Jasmine, Cedre & Patchouli. The perfumer has created a feminine and delicate cologne with sparkling bergamot and mandarin which bring a daring brightness to the fore. The signature heart is built around intriguing Magnolia. Aquatic notes of the flower combine with vegetal green notes of the leaves and are blended with a beautiful quality of Rose absolute and apricot facets of Osmanthus. The result is a wonderfully restorative fragrance to stimulate self-confidence and creativity as well as enhancing memory and relaxation. It contains 87% natural origin ingredients and has an excellent olfactive quality for a highly satisfying scent experience.
Both fragrances are available in 100 ml (RRP £55) and 500 ml (RRP £150) available at FeelUnique, LookFantastic & Escentual .
Until next time
Ashh xo
Instagram | Facebook | Twitter
*These fragrances were very kindly sent to me as part of PR. 
You may also want to read: