Van Cleef & Arpels was founded in 1896 as a luxury jewelry maker and shop. Two men, Alfred Van Cleef and his brother-in-law, Charles Arpels, grew famous for their innovative techniques for setting valuable stones. This jewelry line has been worn by royalty around the world, as well as political figures, socialites, and celebrities. Gradually, the company's popularity allowed expansion, and in 1978, it released its first fragrance. This scent – Orchidée Vanille, part of the perfumer's luxurious Collection Extraordinaire, was launched in 2009.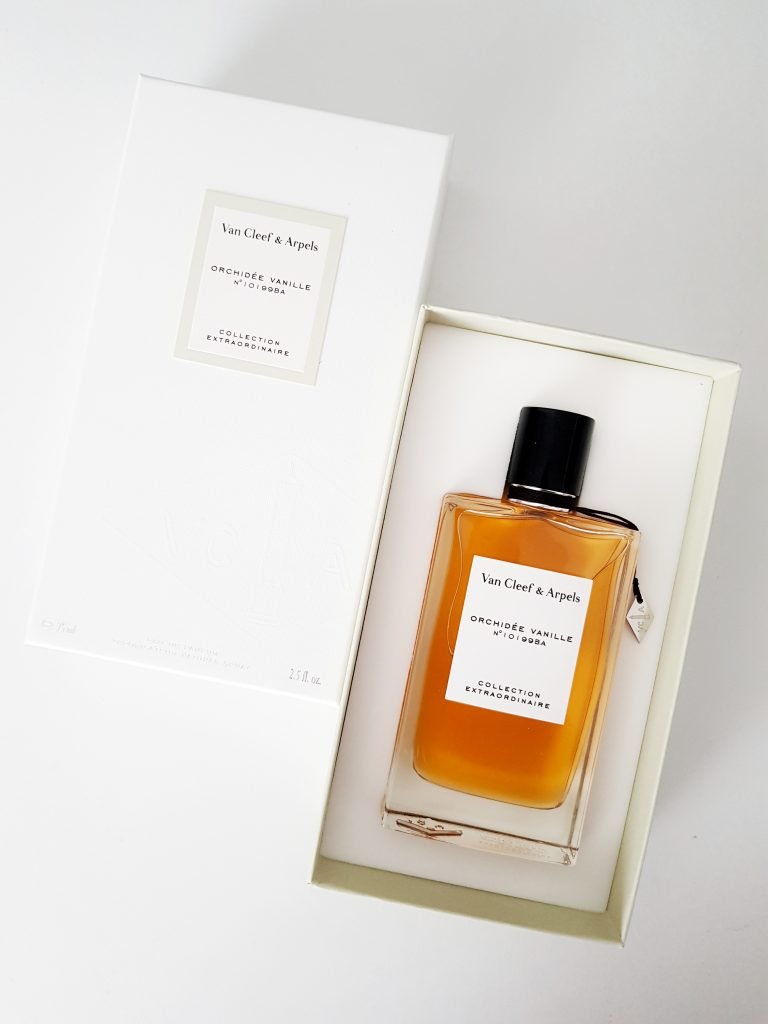 About the Fragrance | Orchidee Vanille Perfume by Van Cleef & Arpels, Orchidee Vanille is unexpected and beautiful, like women themselves. It is a sweet feminine floral that reveals a surprisingly rich texture as it unfolds. Top notes of orange, lychee, dark chocolate, and bitter almond delight instantly with unexpected luscious intensity before settling into a floral heart comprised of orchid, Bulgarian rose, violet, vanilla, and vanilla bean. The base notes of cedarwood, white musk, and tonka bean linger beguilingly behind the wearer, making for lasting memories.
Composition |Almonds, Cedar, Chocolate, Litchi, Orchid, Rose, Tangerine, Tonka Beans, Vanilla, Violet, White Musk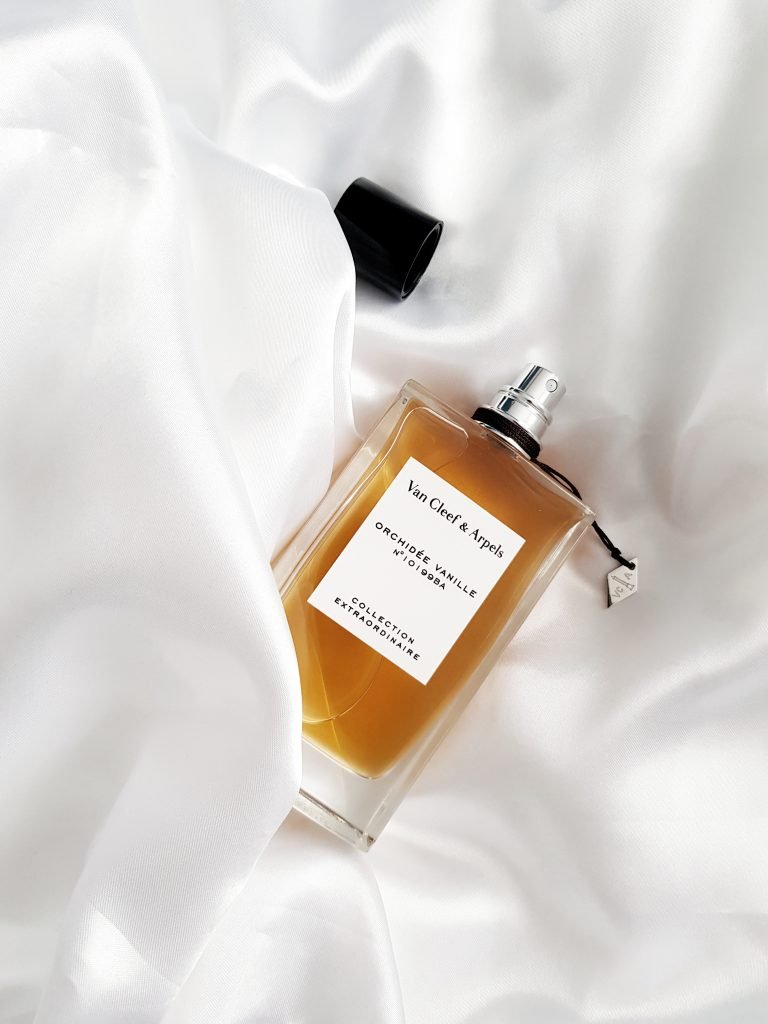 Orchideé Vanille eau de parfum from Van Cleef & Arpels unveils a fresh, sensual interpretation evoking a heady, unique oriental voyage. A mysterious flower of legendary beauty, perfumer wanted to translate all the facets of the orchid. Following the fresh and fruity opening provided by Mandarin and Litchi, the middle note is surrounded by floral and sensual accords of violet and Bulgarian rose. The bottom note of Virginia Cedar Wood is enveloped in Vanilla Absolute and adorned with balsamic and musky flourishes.
The florals (rose, violet) are quite light, as is the scent itself. The vanilla is understated and supported by a lightly woody cedar note. The chocolate, tonka, and musk are almost undetectable to my nose. The subtlety of Van Cleef & Arpels Collection Extraordinaire Orchidée Vanille Eau de Parfum makes it perfect for romantic moments. It is, however, also suitable for everyday wear. The fragrance has moderate longevity on my skin so I make sure to spritz it on my clothes as well and I like to re-apply/refresh it every 4-5 hours. This fragrance is available at Notino.
Final Thoughts | This is a beautiful grown-up sweet fragrance – warm, woody, and sweet. It's a smooth, refined, high-quality vanilla pod. The floral side of this fragrance makes it perfect for wearing it during warm weather, but the gourmet side makes it suitable for cold days as well.
There is also a FLASH Sale on the website with some bestselling top-sellers at unbelievably low prices.
Until next time, Ashh xo
*This fragrance was gifted by Notino UK.