Lookfantastic has just launched Discovery collections on its website from seven of the most desired brands. The collections come in a very sturdy cosmetic bag, and each bag is filled with a selection of five deluxe products including the most coveted beauty essentials. From luxury makeup to performing skincare, there are so many options to choose from. I got the *Sukin lookfantastic Discovery Bag which is worth over £19 but is available for just £12.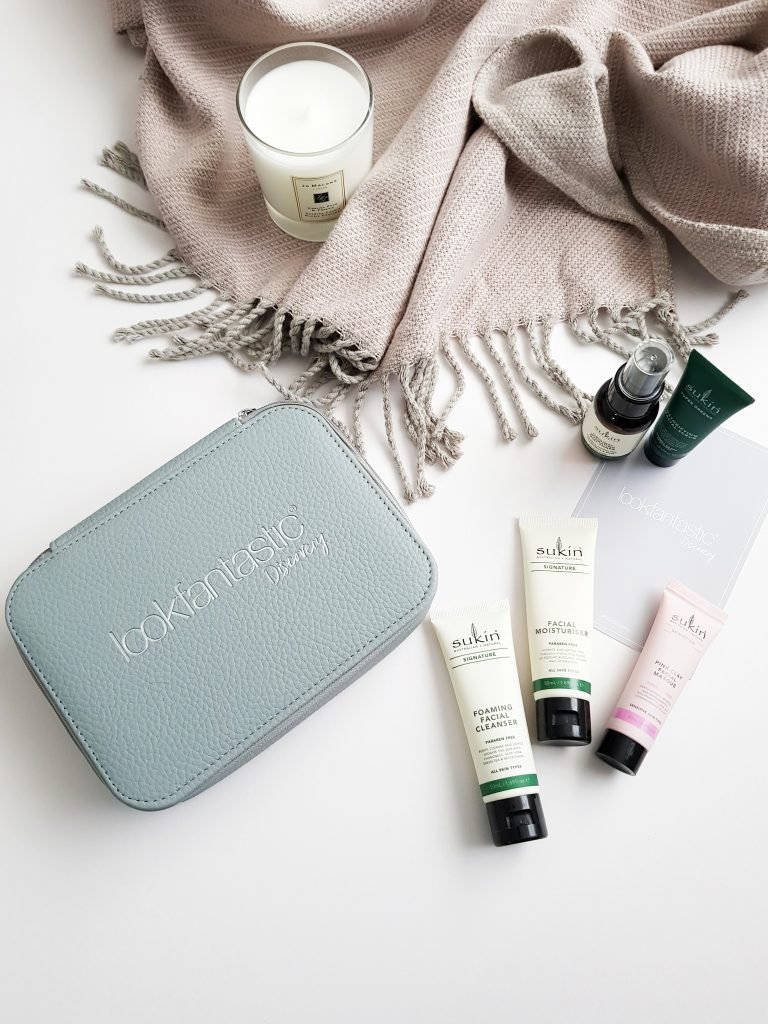 Sukin is a natural and effective Australian skincare brand that's good for you, your wallet and the environment. It is vegan, cruelty-free and all-natural. This bag consists of the following products:
Sukin Foaming Facial Cleanser (50ml)
A sulfate-free wash that provides a gentle, non-drying cleanser to remove impurities. The wash combines chamomile, aloe vera, witch hazel and green tea with macadamia and evening primrose oils to purify and balance your skin, leaving your skin feeling clean and soft to the touch.
Sukin Super Greens Detoxifying Facial Scrub (20ml)
Made from a blend of detoxifying Kale, Spirulina, and Parsley, this scrub leaves skin soft and glowing. Utilizing Jojoba Beads and Bamboo to polish skin, with Pineapple and Licorice Root to balance oil, this scrub will help buff away any imperfections.
Sukin Signature Mist Toner (50ml)
Utilizing an alcohol-free formula, this mist toner blends soothing Chamomile and purifying Rosewater to cool and refresh tired skin. A multi-purpose product that can be used either as a toner or refreshing mist, this product is a skin saviour.
Sukin Signature Moisturiser (50ml)
A hydrating cream that soothes and nourishes skin, this moisturizer is one of Sukin's cult products. Combining a blend of Rosehip, Avocado, Sesame Seed and Jojoba Oils, this moisturizer helps to protect the complexion's moisture barrier, leaving skin smooth and healthy.
Sukin Sensitive Pink Clay Mask (20ml)
Formulated with a blend of Pink and Red Clay, this mask gently extracts impurities from the skin, leaving the complexion clear and radiant. Infused with Chamomile, this mask soothes any inflammation, reducing redness.
This Sukin Skincare discovery collection is fab to purchase if you haven't tried anything from the brand or making conscious choices towards skincare. The products included in this kit were already in my skincare routine on rotation so they're tried and tested. These would serve as great deluxe size samples for when I travel.
Until next time, Ashh xo
*This post features PR samples. Opinions are my own and unbiased.