If you're in the UK, you're lucky to be able to smell the NEW Oud Seven – A Harrods exclusive fragrance by Matiere Premiere. Matiere Premiere is a new niche fragrance house from France. The brand was launched in 2019 with one intention to share the beauty of natural raw materials directly from the perfumer's desk. Aurélien Guichard, the Creative Perfumer, and co-Founder of Matiere Premiere composes each fragrance around one raw material of exceptionally fine quality, with a high concentration of Absolue, highlighting its most beautiful faucets with a contemporary olfactive signature. Master Perfumer Aurélien Guichard's work has got many fans. Aurélien has now created the finest Oud Fragrance which at the moment is exclusive to Harrods.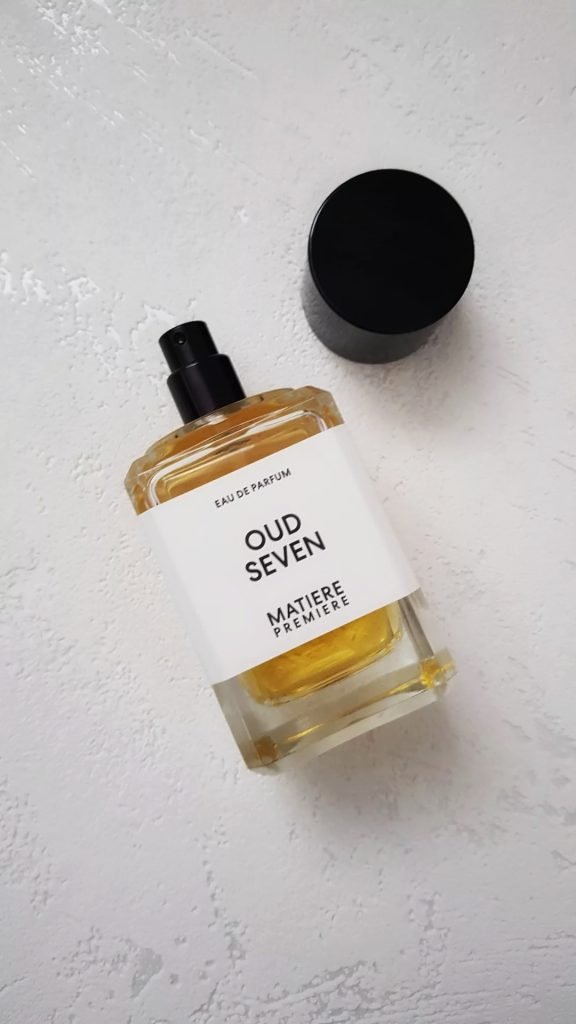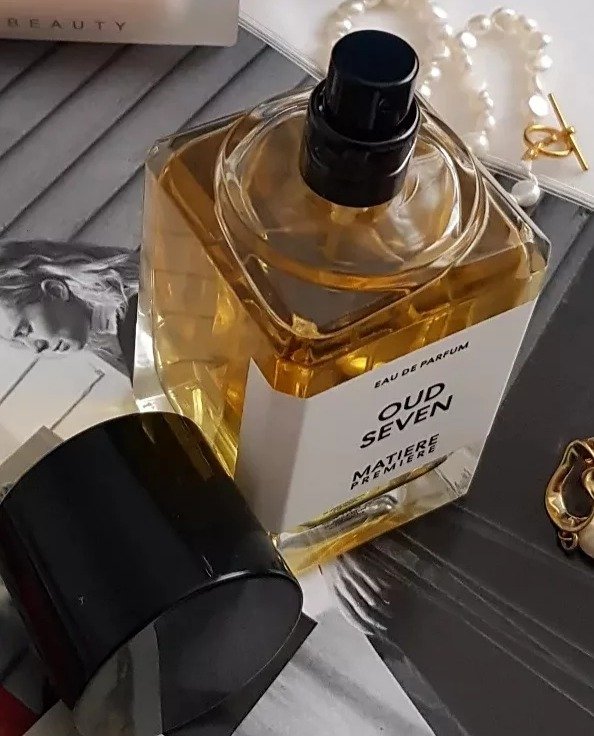 Initial Idea: Infuse Oud with light and shadow
Main Ingredient: Oud Assam Bangladesh made by Jalali Agarwood company which respects a responsible forest management plan.
Creative approach: Enrich the dark opulent character of Oud by surrounding it with 7 ingredients from the same extended family: Vetiver Oil Haiti, Patchouli Oil Indonesia, Cypriol Oil India, Ciste Labdanum Absolute Andalusia, Amber, Tobacco Absolute Balkans, and Violet Leaf Absolute Egypt.
Aurélien infused the dark and opulent character of oud with light and shadow with the help of seven supporting players, including Haitian vetiver, Indonesian patchouli oil, cypriol oil from India, labdanum absolute, amber, tobacco, and violet leaf.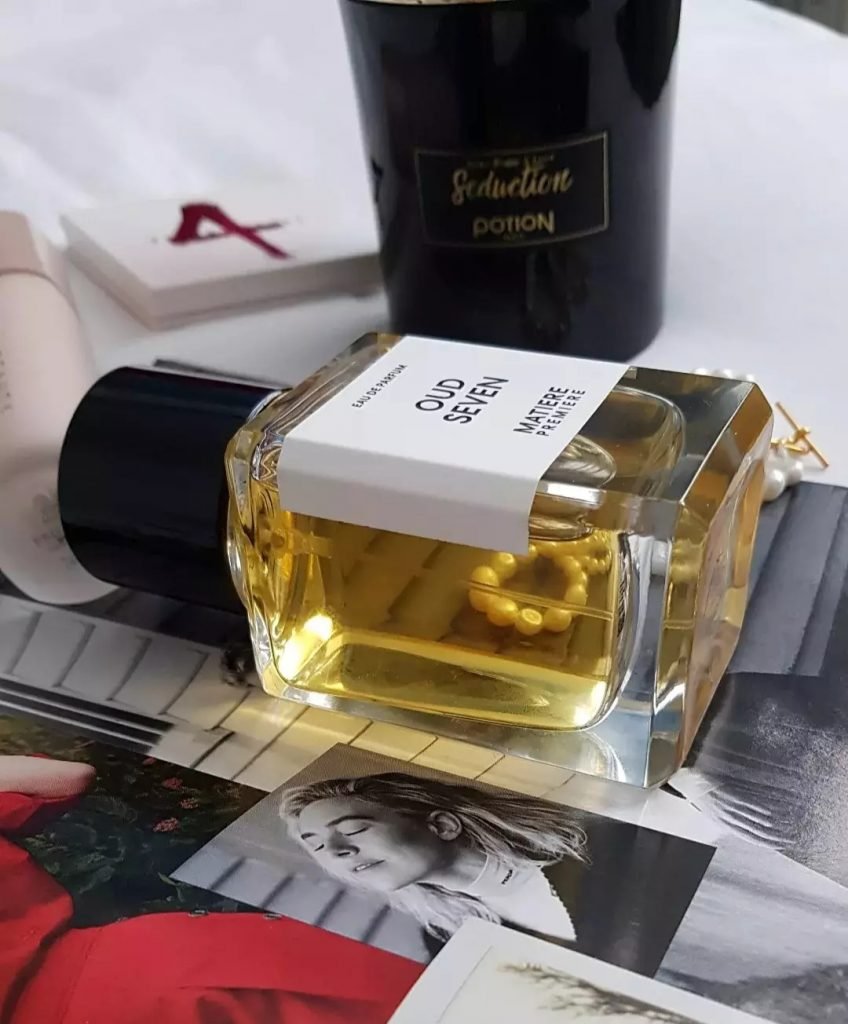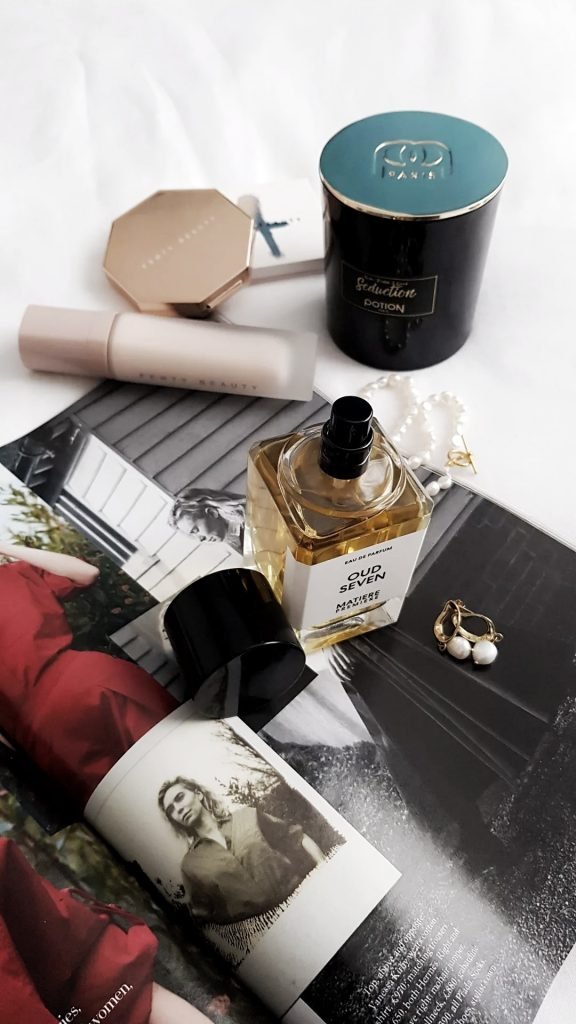 Oud Assam stands out throughout the fragrance pyramid. It is slightly animalic but still stunning! It is a woody fragrance with an earthy, spicy, and slightly sweet touch to it. Patchouli and Nagarmotha add a rich green, earthy vibe to the fragrance. I also get some spicy touch from tobacco. There's a vague hint of smoke that showcase the multi faucets of oud. The dry down is slightly powdery and woody. If you go to Harrods' Perfume Hall, you'd smell a lot of rich, middle eastern, boujee Arabian kinds of fragrances especially oud, leather, and spices. Oud Seven gives exactly that vibe! A fragrance that smells like money – Pure luxury!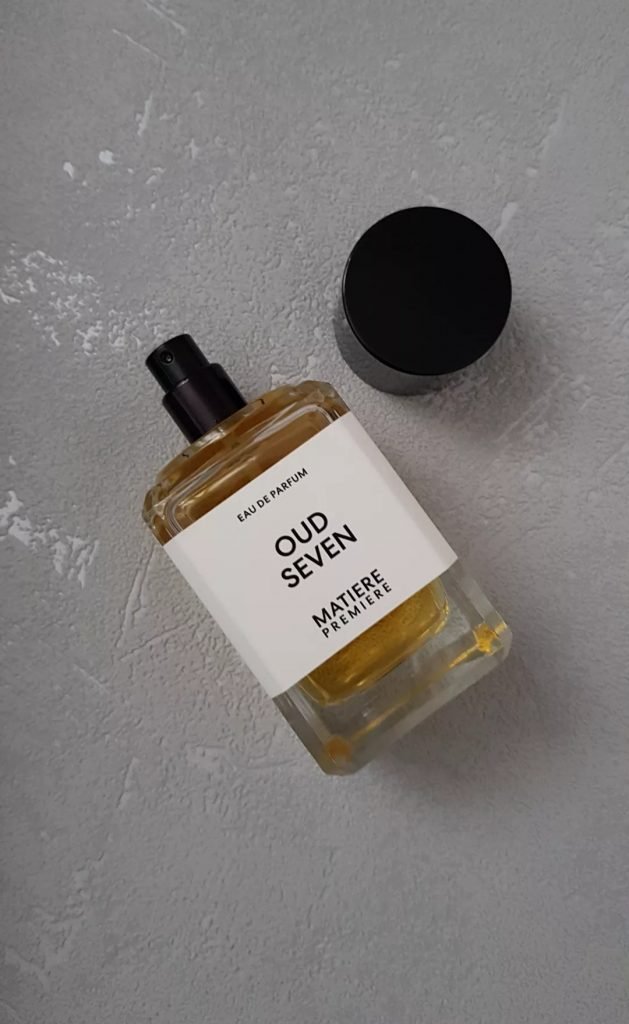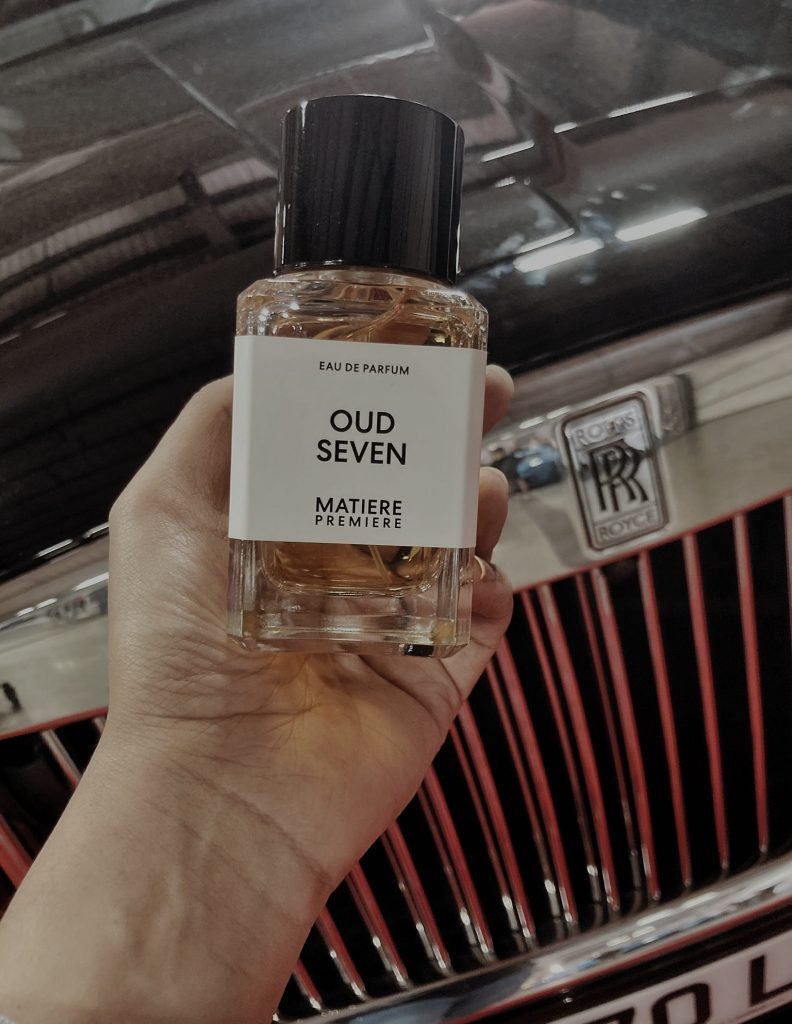 Oud Seven is not for faint-hearted. It projects and turns heads! This is a beast mode fragrance with great projection. People within a couple of meters would be able to smell you but it won't choke anyone near you. Though it is unisex, I would say it leans masculine. I like it on myself but love it on my husband. This is a great scent for Autumn and Winter but I wouldn't wear it casually. It is great for night outs, special evenings like dinners, etc. It is a very fine fragrance with undeniable quality. It is blended so well that you can feel the smoothness! Oud Lovers as well as those who enjoy bold compositions would want to get their hands on this beauty!
I also want to mention that Oud Oil is like Liquid Gold in Perfumery and is incredibly expensive. Matiere Premiere Parfums uses the Oud produced by the Jalali Agarwood Company. The brand only processes trees that are at least 80 years old and only the decayed parts are used to ensure the best quality oud results. To ensure sustainability, additional trees are replanted for every old tree taken down.
OUD SEVEN will be available from Harrods very soon. Huge thanks to Matiere Premiere Team for inviting me to the Oud Seven Launch/Premiere Event with Fragrance Foundation UK.
Until next time, Ashh xo
*This post features a press sample and press event. Opinions are my own and unbiased.