Premium Japanese Beauty Brand – SUQQU has launched a new luxury skincare range, AQUFONS, that has been designed to revitalize tired skin for a youthful, healthy glow.
Dry skin can lead to visible dullness, and this range deeply hydrates skin, boosting natural radiance and clarity. Like it's
namesake, which translates to 'a spring filled with water' AQUFONS floods the skin with much-needed moisture, rejuvenating the appearance and texture. The three-step routine, with a choice of two lotion textures, has been designed for a multidimensional approach to healthy, luminous skin, with the innovative AQUFONS Complex.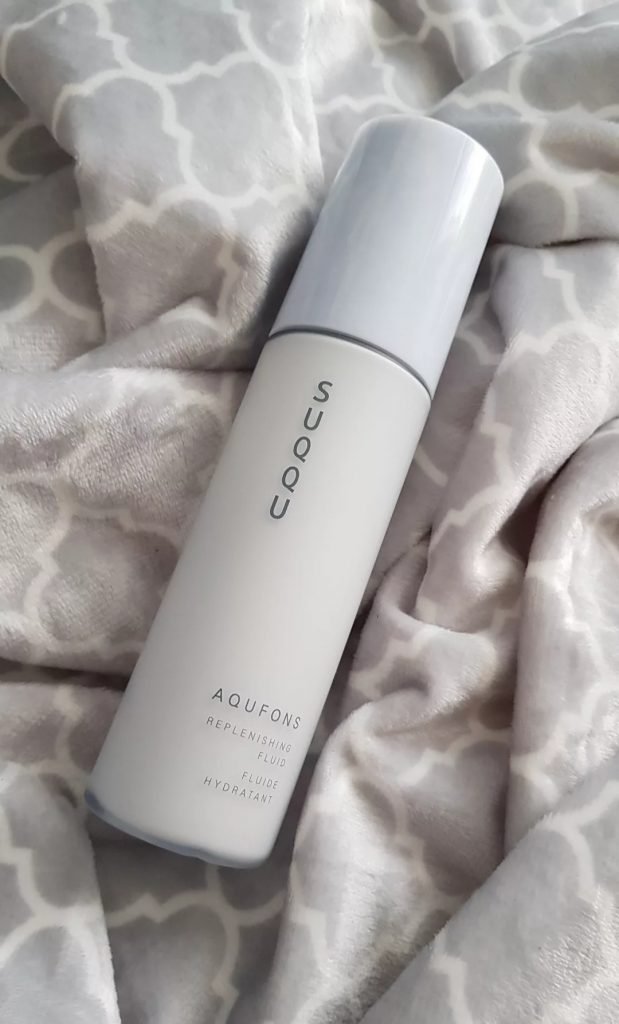 SUQQU's innovative AQUFONS Complex* is an advanced formula developed for deep hydration. It works to improve the skin by promoting hyaluronic acid production, protecting from oxidants, and supporting normal skin barrier
function. Watercress Extract is infused to help the circulation of water, whilst Geranium Extract works deep into the skin to counteract dullness.
*Nasturtium Officinale Extract (known as watercress), Geranium Robertianum Extract,
Lupinus Luteus Seed Extract (Hydrolyzed Lupine Protein, known as white lupine), Zostera
Marina Extract, Acetyl Glucosamine, and Methylserine

There are three products in this premium skincare range with a choice of two moisturizers depending on the skin type.
AQUFONS Refining Serum, 50ml, £90
AQUFONS Hydrating Lotion, 200ml, £62
AQUFONS Hydrating Lotion Enriched, 200ml, £62
AQUFONS Replenishing Fluid,125ml, £115
AQUFONS Refining Serum, 50ml, £90
Following SUQQU's renowned 'serum first' approach, this is the first of three steps. This serum has been designed to
moisturize, add an instant glow, and prepare skin for the lotion. The inclusion of the ingredient Sodium Carboxymethyl BetaGlucan – gives a light, easily absorbed texture that is non-sticky, and comfortable. This serum is like a hydrator for the skin. It is fast-absorbing and acts as a splash of water into the skin.
AQUFONS Hydrating Lotion, 200ml, £62
This lotion contains a combination of hydrating ingredients that moisturize without feeling heavy or sticky. The fresh,
lightweight lotion supports the skin barrier and relieves dry skin. The formula contains Tremella Fuciformis Polysaccharide, which is renowned for its highly moisturizing properties. This hydrating lotion is very light and acts as a skin softener softening the epidermis layer.
AQUFONS Hydrating Lotion Enriched, 200ml, £62
With a richer formula for drier skin types, this lotion deeply nourishes skin, leaving it feeling hydrated and
comfortable. The micro size emollient ingredients are carefully balanced with naturally derived polysaccharides,
resulting in a fresh, soft texture that leaves skin cocooned in a veil of moisture.
AQUFONS Replenishing Fluid, 125ml, £115
The final step in the routine, which locks in the moisture, leaving the skin hydrated, plump, and radiant. With a carefully balanced formula containing both oil and water, the fluid deeply hydrates for bright, smooth skin. This is a beauty emulsion that promotes supple, radiant, and soft-to-touch skin. Infused with Vaccinium myrtillus leaf extract to increase production of ceramide and loosen dead skin cells for a smoother, firmer, and clearer complexion. The unique blend of moisturizing ingredients AQUFONS Complex provides long-lasting hydration and boosts radiance for a healthy effect. Green Tea extract prevents oxidation to keep the skin youthful and bright.
The replenishing serum doesn't drip and its texture is quite rich and is not runny at all. The fluid is fantastic for priming and prepping the skin. The skin looks more clear, translucent and also gets anti-ageing benefits from this range. I have been using the replenishing fluid for over a month now and absolutely adore its lush texture. It has made my skin soft and supple. The fluid is worth the splurge!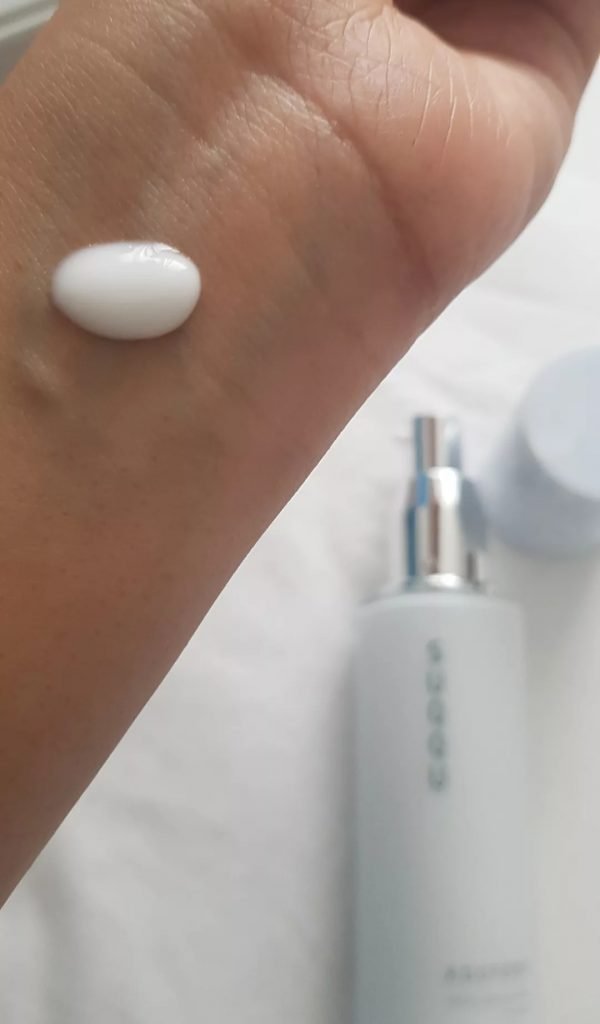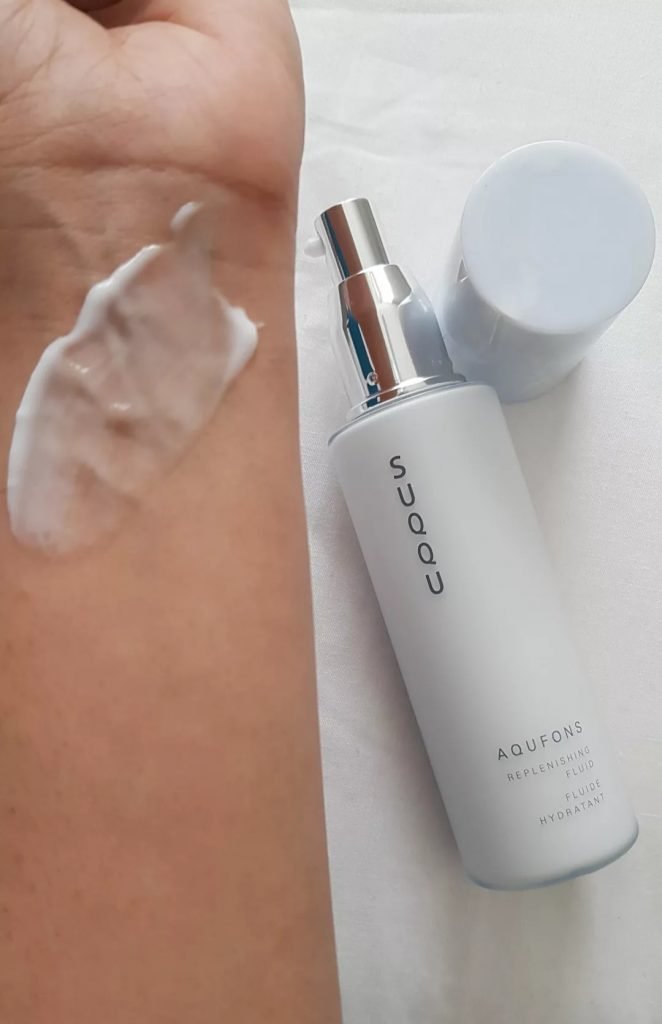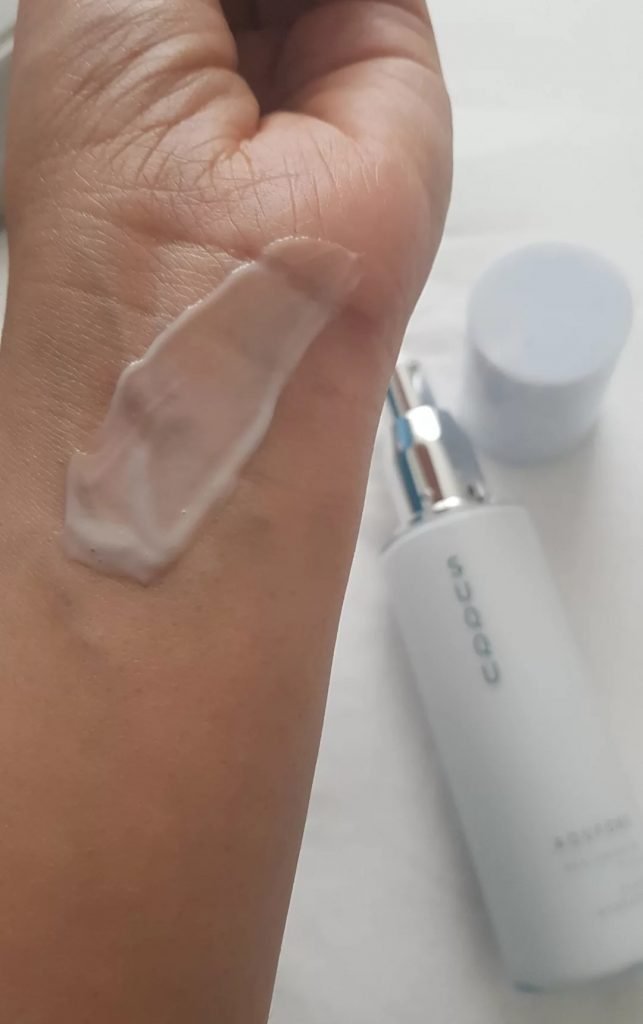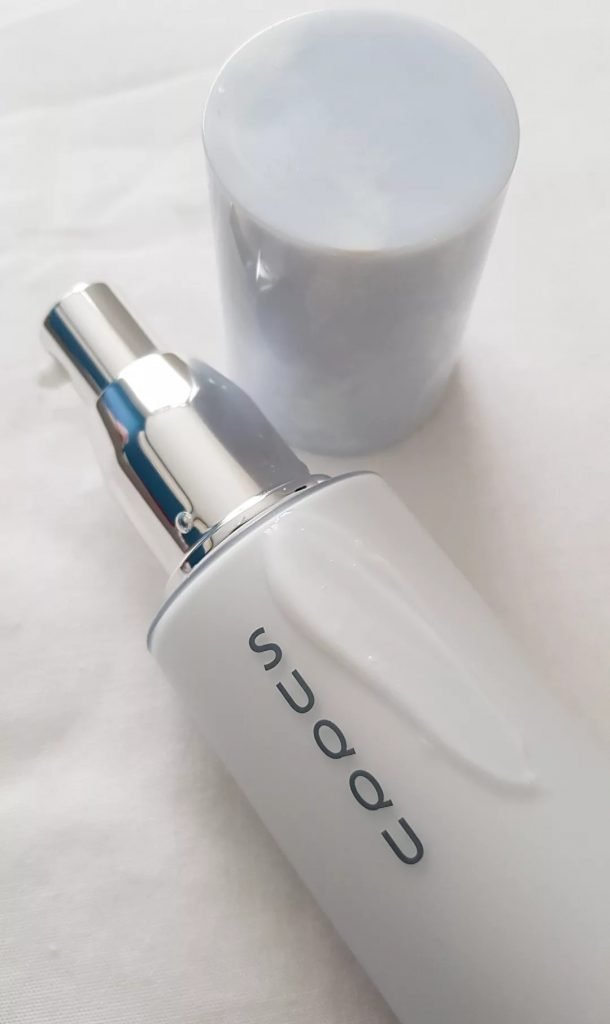 SUQQU's new AQUFONS range is available from 9th September at Selfridges, Selfridges.com, and 7th October at Harrods, Harrods.com, Liberty, Liberty.com, and Cult Beauty.
Until next time, Ashh xo
*This post features a PR sample. Opinions are my own and unbiased.