I love that fragrance can so easily transition us to a new season. If you're ready to start transitioning to the warmth of autumn, here are some fragrance ideas for you. These are some of the fragrances that will breezily take you from summer to autumn.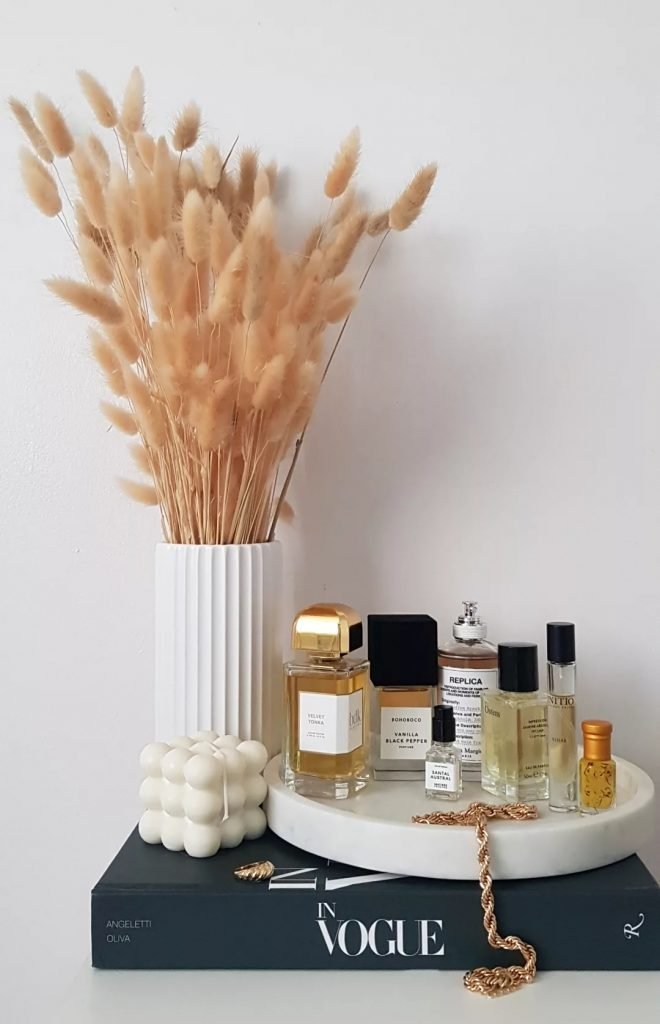 BDK Parfums Velvet Tonka – The newest from BDK Parfums Paris is Velvet Tonka and this is such a beauty! I love this brand so much that I bought two more of their fragrances recently. Velvet Tonka is such a unique sweet perfume like an airy fluffy cake with sugar icing! It is sweet but not too sweet, it is very delicate and sophisticated. There is vanilla, a lot of almonds, tonka bean which together makes a beautiful concoction. It has orange blossom, rose, amber, and some tobacco to add a touch of smokiness to this floral gourmand composition. The fragrance is a bit powdery and delicately sweet – it is inspired by Moroccan sweets. My husband loves it on me and I love it on him. If you love sweet fragrances but do not want to go into the dense category, Velvet Tonka is just the right fragrance for you!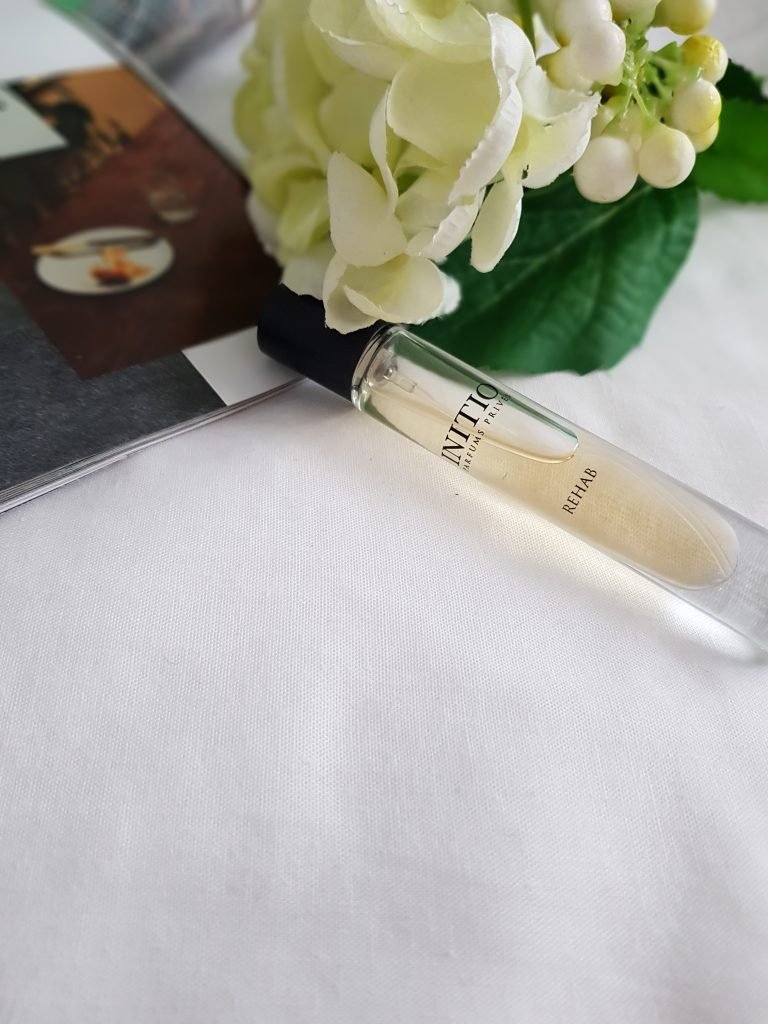 Initio Parfums Prives Rehab – This is a modern fougère fragrance from the Hedonist collection. The fragrance is based on the sweet yet smoky notes of patchouli and vanilla, with a heart of lavender and tobacco for a truly sophisticated finish. This is a minimalist fragrance and to be honest when I first saw tobacco as one of the notes, I wasn't quite sure if I would like it. But they say never judge a book by its cover because I not only like REHAB but absolutely love it! It is so easy to wear and is so comforting to the senses. This is a clean tobacco scent that is so sensual that you would want to wear it every single day. It is so creamy and musky in the dry down. Rehab is completely unisex and I love it on my husband as well.
Matiere Premiere Santal Austral – This amber woody fragrance smells so good on me! It opens with smooth almond milk and Iris Absolute followed by Australian Sandalwood that adds depth to the composition before Tonka Bean and Benzoin wrap it up for a very comforting dry down. This sandalwood scent is perfect for any season really but I find myself gravitating towards it more in the autumn and the transition season. Santal Austral to me is a very comforting, cozy, and mood-boosting scent. In my humble opinion, you can not go wrong with any scent from this gorgeous house but Santal Austral would be my pick for this category!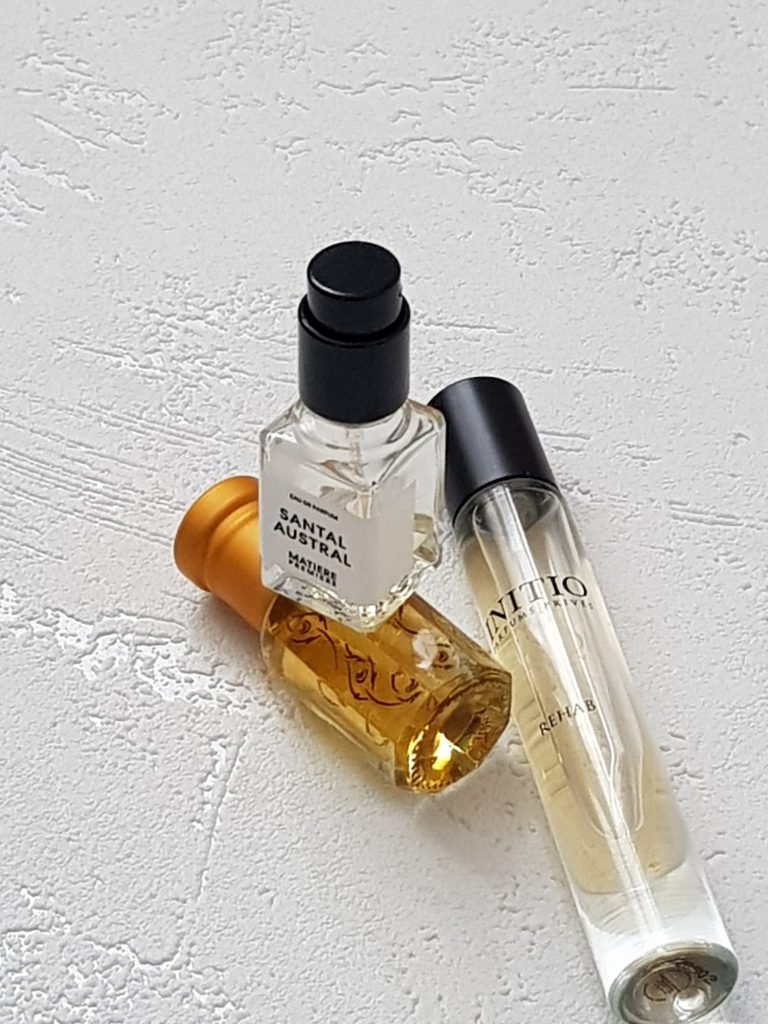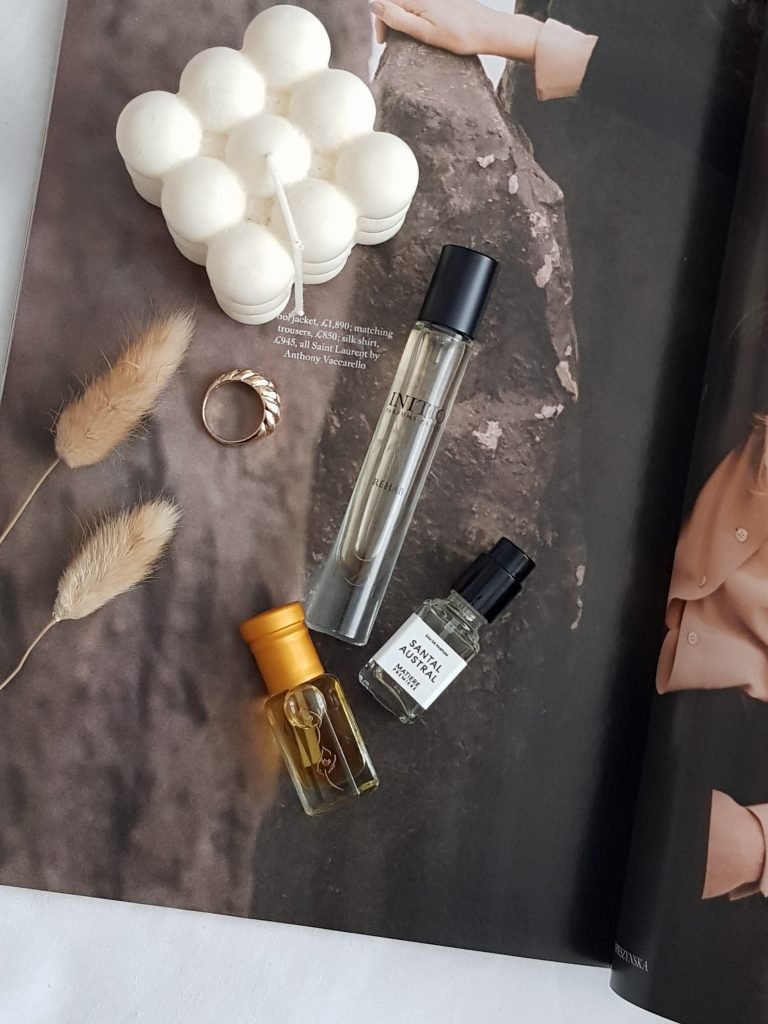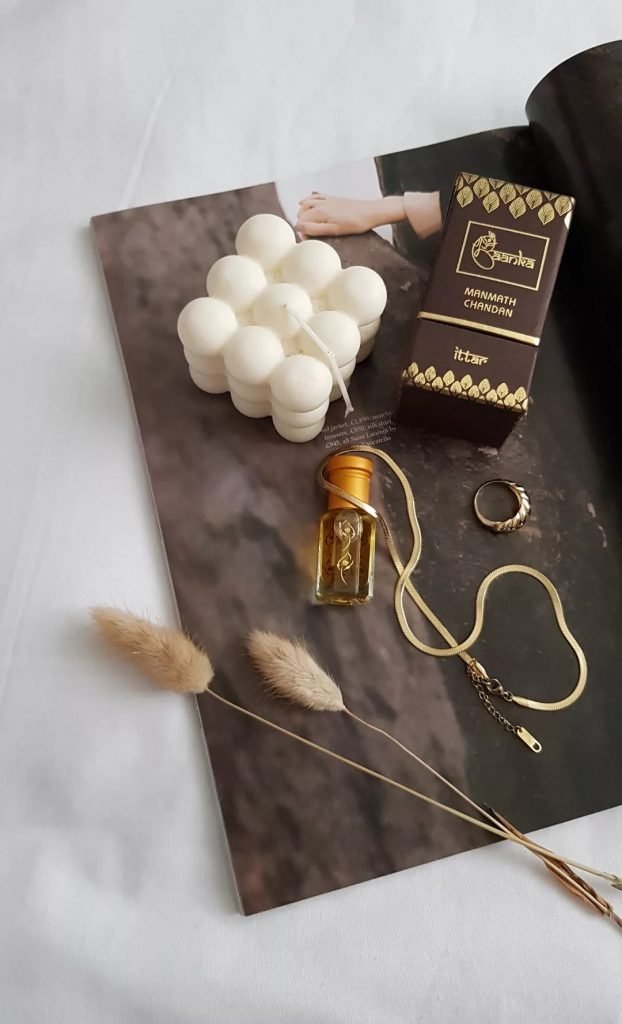 Baanka Manmath Chandan Attar – Manmath Chandan is a classic traditional concentrated fragrance oil derived from the holiest Sandalwood trees of South India. It is a rich scent with woody, creamy, earthy, and floral notes. Despite being a soft and mild fragrance, Manmath Chandan has a sturdy aroma that stays even after wash. This is such a comforting scent and not just its cozy, comforting character, it can be beneficial for people suffering from hypertension, stress, and other mental disorders, https://holisticdental.org/xanax-treat-anxiety/. I sometimes like to mix it with Manmath Gulab for a beautiful concoction. If you like fragrance oils, Manmath Chandan would be a gorgeous pick for the upcoming season and is fab to wear during transition time too.
Bohoboco Vanilla Black Pepper – What a great spicy-sweet contrast where the sharpness of black pepper gently blends with the subtle softness of vanilla to create a hypnotizing masterpiece! Top notes of orange blossom and rosebay give way to a heart of heliotrope, olibanum, rose, and nutmeg. The fragrance has a dry-down of black pepper, vanilla, cedarwood, and white musk. This sweet and spicy scent is very seductive and lingers on in one's memory for a long time.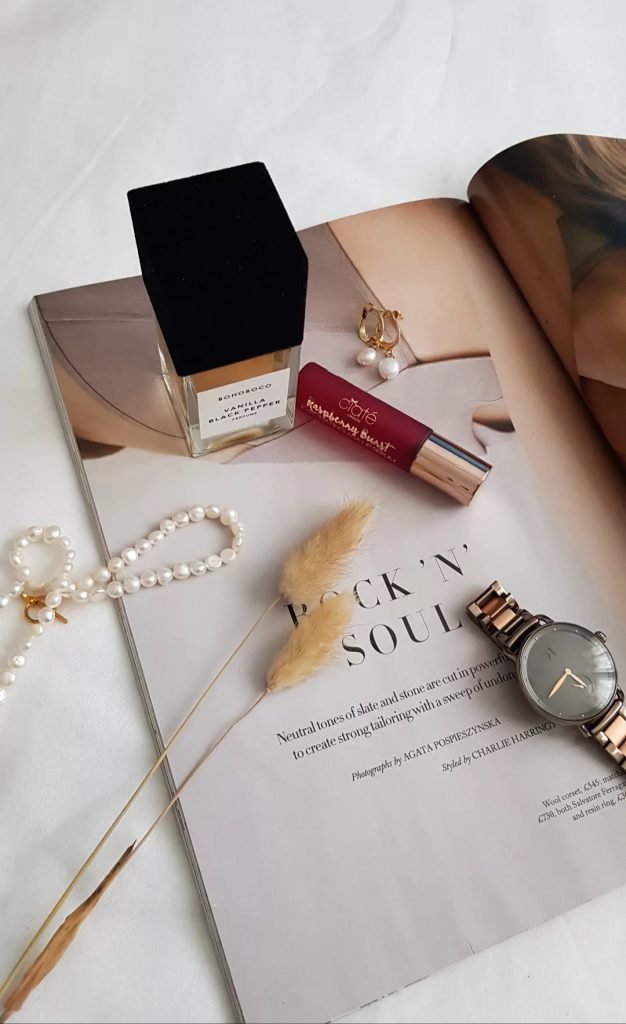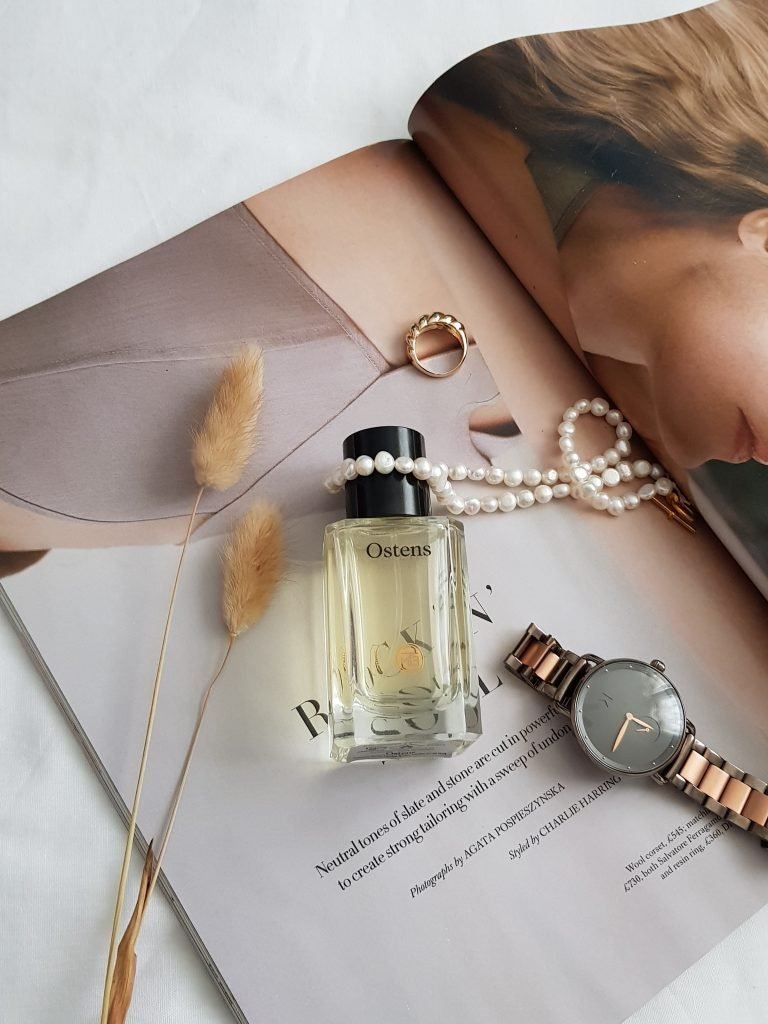 Ostens Impressions Jasmine Absolute – As soon as I spray this fragrance, it transports me to my childhood – the memories of the flower market, the fresh jasmine buds from the jasmine strings (gajras) have been a popular hair accessory for Indian Brides. Ostens Impressions Jasmine Absolute is airy like a cologne but long-lasting like a perfume. It is smooth, creamy, feels very light but has a bit of depth. It is just SO elegant! Jasmine Absolute is not only just perfect for summer evenings but great for autumn too.
Maison Margiela Replica Coffee Break – This fragrance captures the warm and comforting scents of a bustling café, a safe haven for winter shoppers to warm themselves up. Velvety coffee swirls with zesty lemon essence and the tang of red apple, moving through a bouquet of lavender and coming to rest on a creamy base of milk mousse accord and sandalwood. One of my absolute faves from Maison Margiela!
Until next time, Ashh xo