Revlon is a brand that everyone is a fond of – no matter what! But guess what? Even though I have been seeing my mum all these years using classic Revlon lipsticks, I didn't try them myself (though I have always wanted to). I am so glad to have finally tried some of the Revlon lipsticks and am able to compare formulas and share with you today. I will start with the classic bullet lipsticks 🙂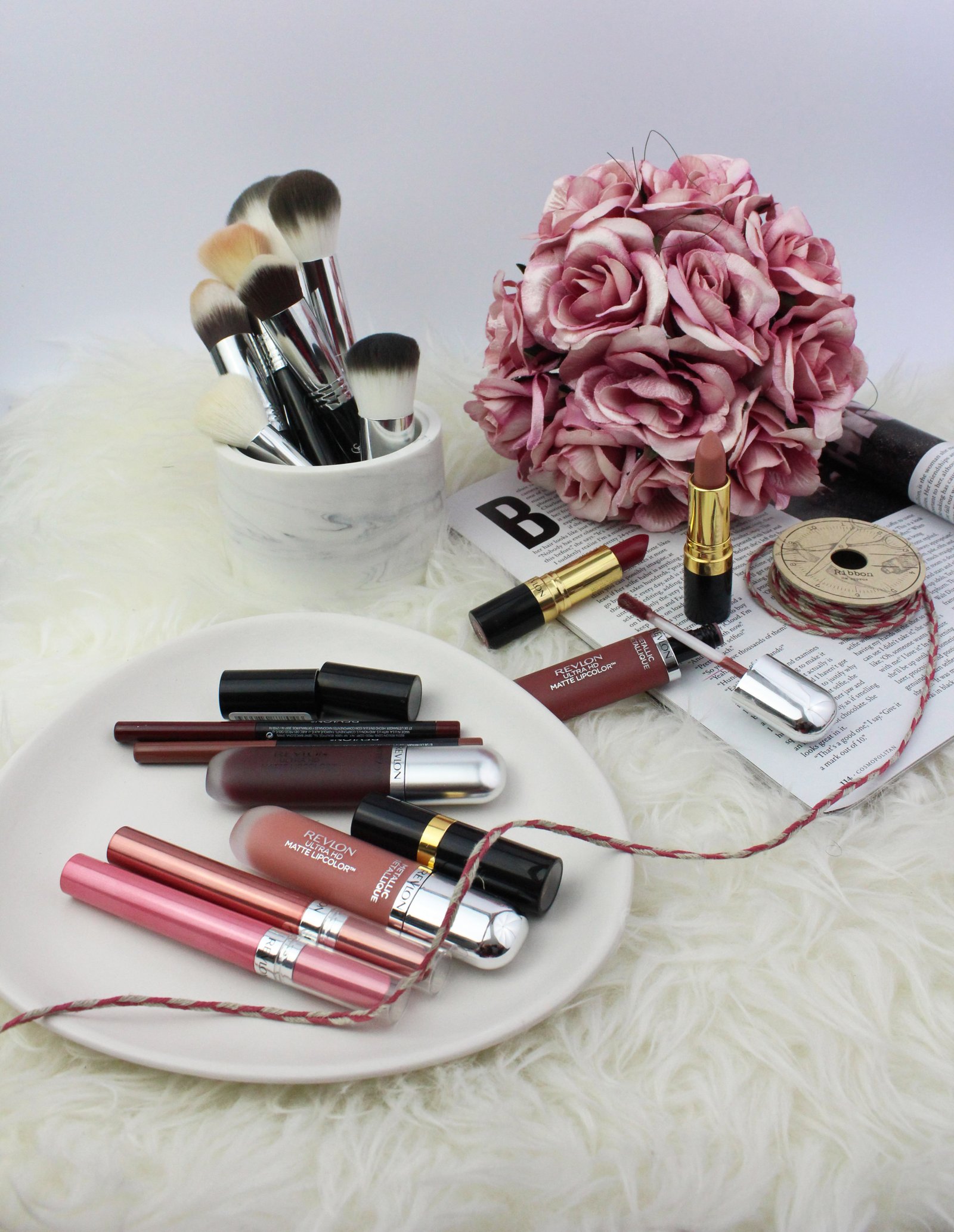 Revlon's super lustrous lipstick is world's iconic lipstick which is formulated with microfine pigments for high-impact, moisturizing colour. These lipstick are very moisturizing and have silky finish. The lipsticks have strong rich pigment and glides on effortlessly on lips and feels soft and creamy – exactly how lipsticks should be!
These lipstick contain Vitamin A, C and E combined with silk enriched moisturizers to condition lips. These are Fragrance and taste free and have non irritating formula. I have 3 new shades – Bombshell Red which is a pink toned red and looks absolutely stunning on any skin tone. If you're more into neutrals then the other two shades – Naughty Plum (a brown tone soft plum shade) and Bare Affair (a sexy nude shade) would be great choice. Darker shades last longer than the light ones.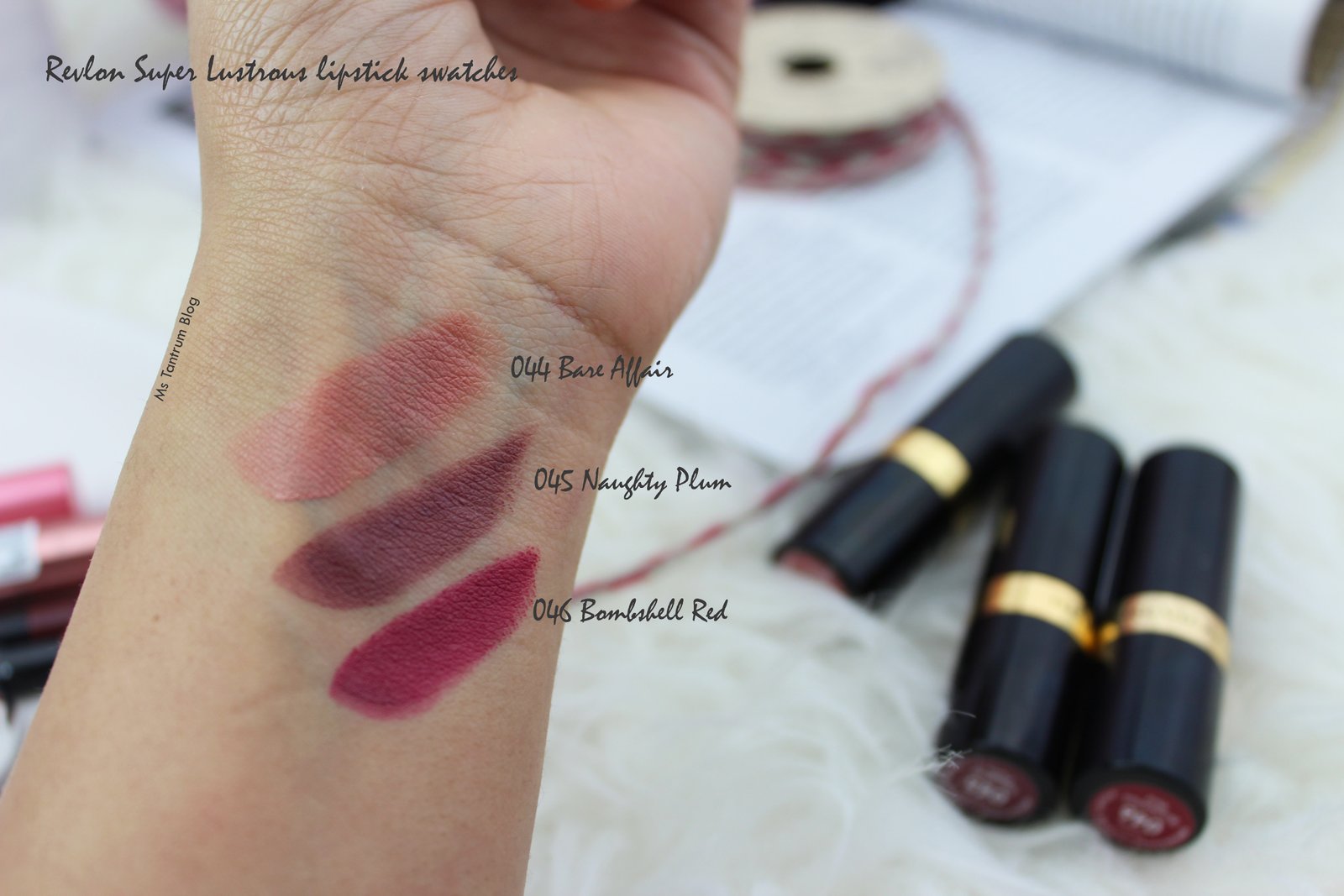 This lipstick comes in a slim modern bullet and has high definition finish. These are lightweight gel colour with ultra hydration. These are sheer lipsticks and the pigmentation is buildable with few swipes. The formula is very delightful so I am going to pick deeper shades in this one. Shade 700 Sand is a beautiful nude while 720 Pink Cloud is a pretty pink. These shades will be loved mainly by those who prefer my lips but better look or a tinted lip balm look.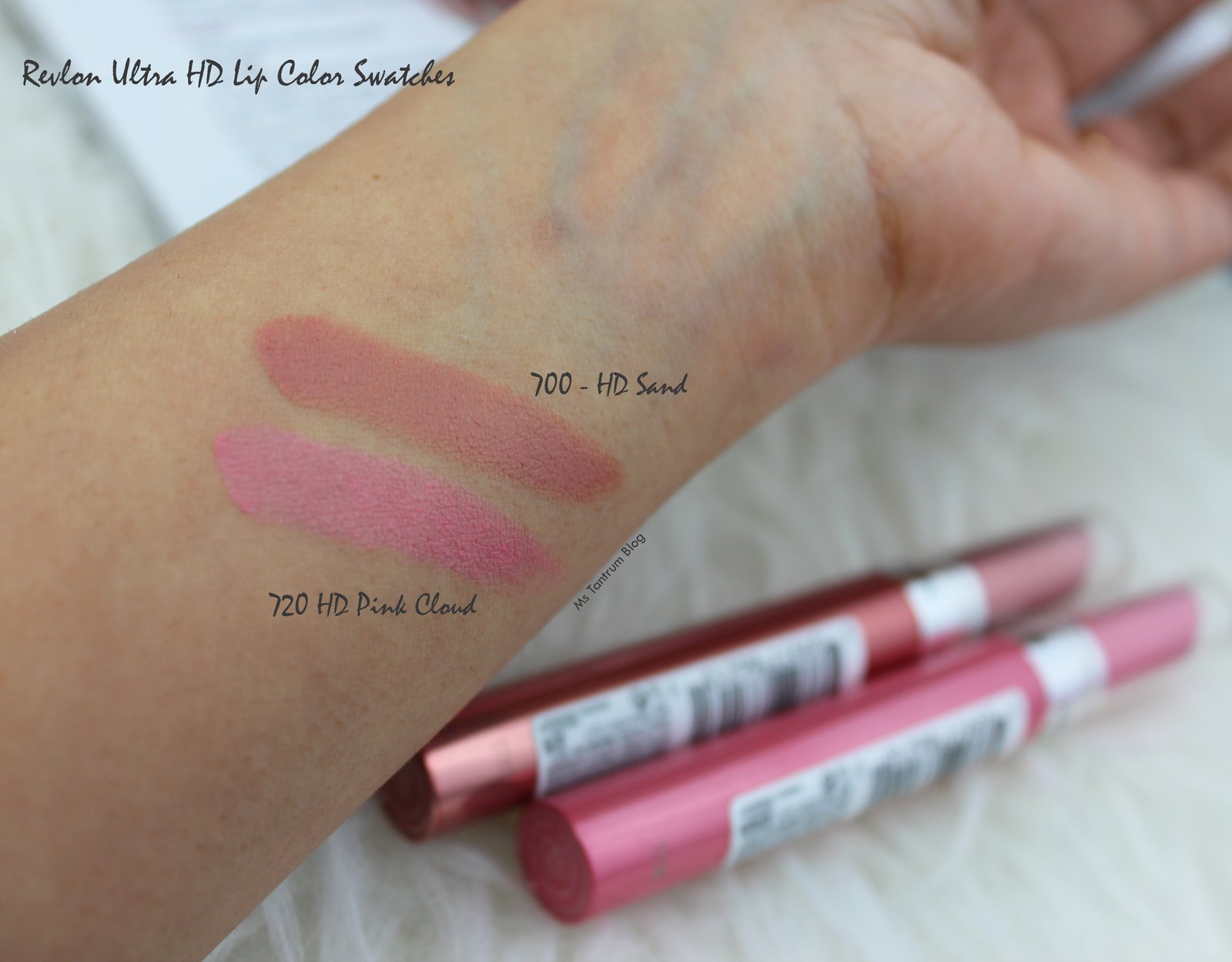 I have tried this range before and really loved the formula as well as shades Seduction and Devotion. Whenever I have to pick lipsticks, I tend to go for neutrals. However, I do feel everyone should have some bold shades in their collection and I am glad to have got Infatuation which is a dark plum shade. The formula is very lightweight and moisturizing. The lipstick has velvety feel on the lips and features a creamy mango and whipped vanilla fragrance. The plush velvety applicator helps in smooth application. Lasting power of these lipsticks is decent. The finish is neither matte nor glossy but a hybrid and lasts for about 5 hours on my lips.
Metallic lipsticks have been all over social media and runway. The formula of these are same as Ultra HD matte lipcolor I mentioned above but this one has metallic finish instead of matte. These are also weightless and are as comfortable as the ultra HD matte lipcolors. Pigmentation is fab too. The shade 690 Gleam is a gorgeous and flattering nude with golden sheen (fine shimmer) to make your lips look fuller. Shade 705 Shine is a beautiful plum with slight golden sheen. These last for about 5 hours on my lips.
Oh my Gosh! What was I doing before trying these lip liners? These are creamy, glides on effortlessly on to the lips and stays on for hours. The liners are retractable and come with built-in sharpener. These liners extend the wear of your other lipsticks and lip colors and also prevent lip colors from bleeding or feathering. Shade Nude is a universally flattering nude shade with brown undertones while shade Plum is a stunning plum tone shade. Both shades are my absolute favorite and go with many lipsticks I already have.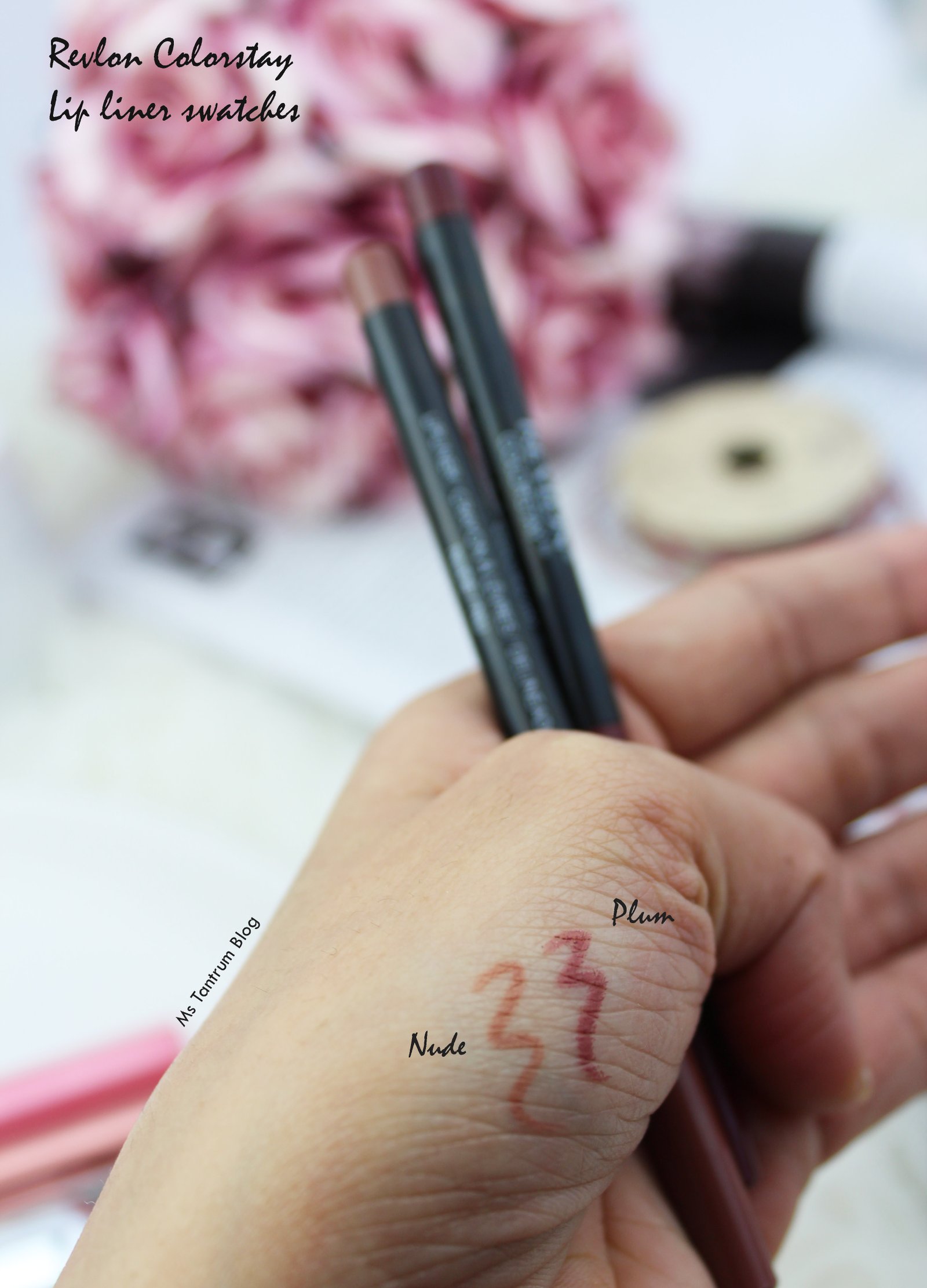 What are your favourite lipsticks from Revlon? Do you want me to do Lipsticks for Brown skin post? Let me know in the comments below.
Until next time..
Ash xo
Instagram | Bloglovin' | Facebook | Twitter
*This post features PR samples. Opinions are my own – honest & unbiased!