Recently I received couple of skincare products from Saffee Cleansing which is a new brand in my opinion. They do not have much online presence so it was appropriate to give them a little shoutout. Both products are made in Paris which gives a little assurance that they can be comparable to French farmacy skincare brands and would be gentle on the skin.
The Saffee Cleansing micellar water will remove makeup thoroughly in minutes. It will also remove everyday grime and dead skin cells.
Characteristics:
removes makeup effectively
leaves skin completely clean
the skin is soft and smooth to the touch
The two-phase cleanser has water consistency and is suitable for all skin types.
How to use:
Apply enough of the product to a cotton wool pad and wipe gently to remove makeup and clean the skin. Shake well before use.
The Saffee Cleansing toner helps you clean, harmonise and refresh your skin.
Characteristics:
minimises excessive sebum production
leaves skin matte and soft to the touch
it gets rid of any dirt and grease from the skin
tightens pores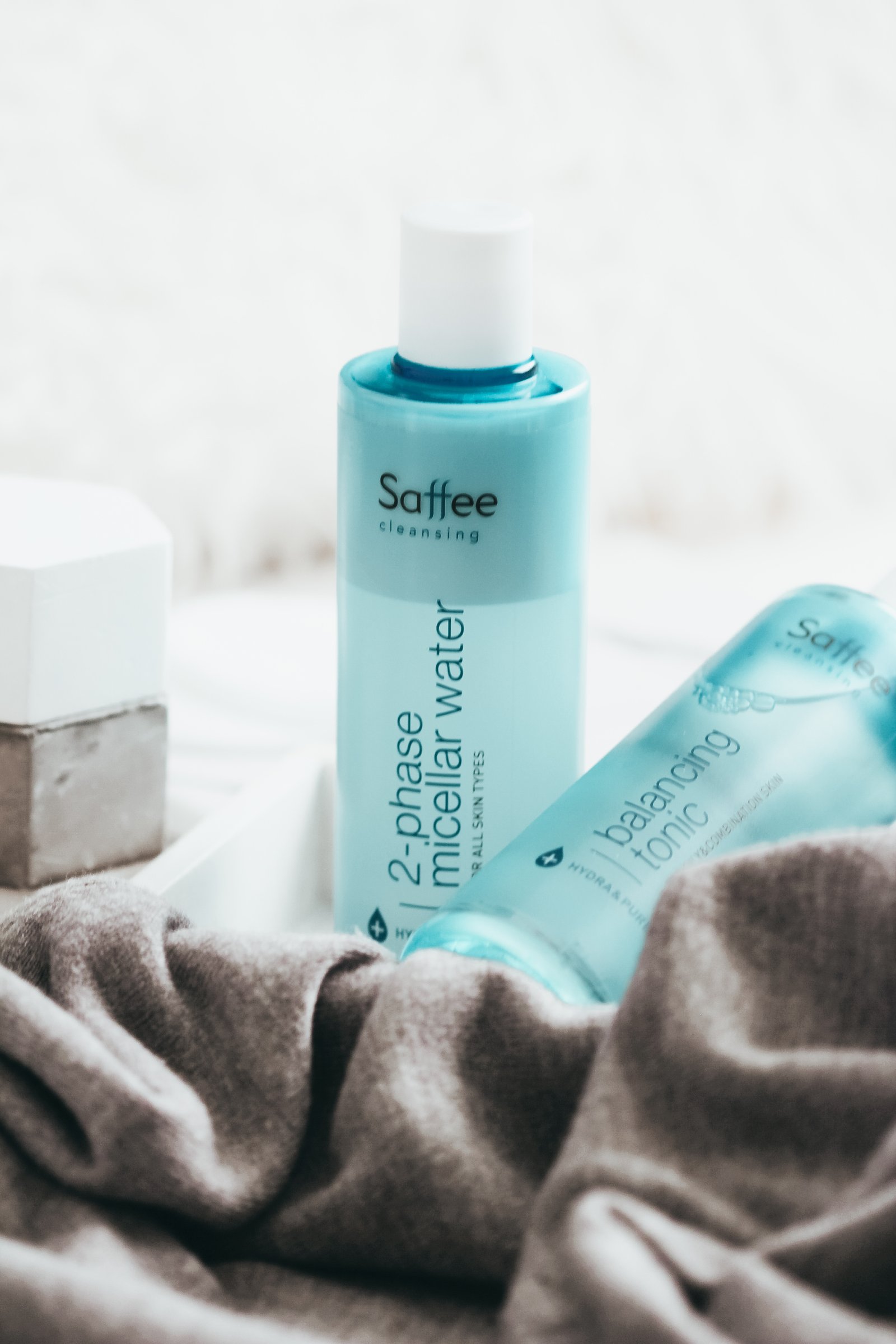 How to use:
Put on a cotton wool pad and apply to skin using circular movements. Use every morning and/or evening.
The toner has water consistency and is perfect for combination, oily skin types.
Overall thoughts: Both two phase micellar water and balancing tonic are really effective yet kind to the skin. The two phase micellar water removes makeup and any dirt effectively from the skin leaving it clean and soft. The balancing tonic does what it is supposed to do aka balancing the skin. It minimises excess sebum production and keeps skin matte but not flat. Pores look minimized in size and skin looks soft.
Saffee Cleansing products are available at Notino in the UK.
All Saffee Cleansing products are at 25% off with code BF25GB during Black Friday Sale. There is also upto 70% off + free delivery on all orders over £35.
I also want to mention about the Gift Wrapping option at a flat rate of £4.39 per gift box. After all who doesn't want unwrapping presents! Perfect way to treat yourself or your loved ones.
Until next time
Ashh xo