'Autumn, I just can't get enough of it. All the fiery amber colours, the elegant swans swimming in the glazed rivers and you can't forget about the pleasant, golden sunsets. Although the glittering sun dappled the forest floor giving a pattern of leopard's fur, the freshness of the icy breeze made me quiver as it bit through my thick coat.' (Domante)
Today I'm talking all about a beautiful Autumn Winter fragrance called 'Un Bois Vanille' by House of Serge Lutens. Serge Lutens is a French photographer, filmmaker, hair stylist, perfume creator. He was born during the war, on March 14th, 1942 in Lille, in northern France. In 1962 Lutens moved to Paris, where Vogue hired him to create makeup, hair and jewellery. In 2000, Lutens launched his brand "Parfums-Beaute Serge Lutens".
Un Bois Vanille is a feminine perfume by Serge Lutens. The scent was launched in 2003 and the fragrance was created by perfumer Christopher Sheldrake.
Packaging: The fragrance comes in a minimal French style packaging. The fragrance comes in a sleek clear bottle with a round small cap. It also comes with an atomiser.
Fragrance Category: Woody Oriental
Composition: Beeswax, Caramelized Benzoin, Bitter almond, Guaiac wood, Tonka bean, Black vanilla, Licorice, Sandalwood, Coconut milk
Notes:
Top Notes
Vanilla, Coconut Milk & Black Licorice
Heart Notes
Beeswax, Sandalwood, Tonka Bean & Bitter Almond
Base Notes
Guaiac Wood, Benzoin & Musk
As the name says, it opens with spicy wood and softens with a beautiful creamy and very sweet vanilla. Caramel, coconut, something powdery. Surely it's sweet, but it's a sweet, woody mix with nuances that keep it from being over-the-top. Rather, what results is a nuanced, interesting take on vanilla, very well-performing.
This is an old packaging and the new packaging comes in a bell shaped bottle which can be purchased from Serge Lutens Boutiques in Paris. However, old packaging bottles are still available with some retailers like Notino.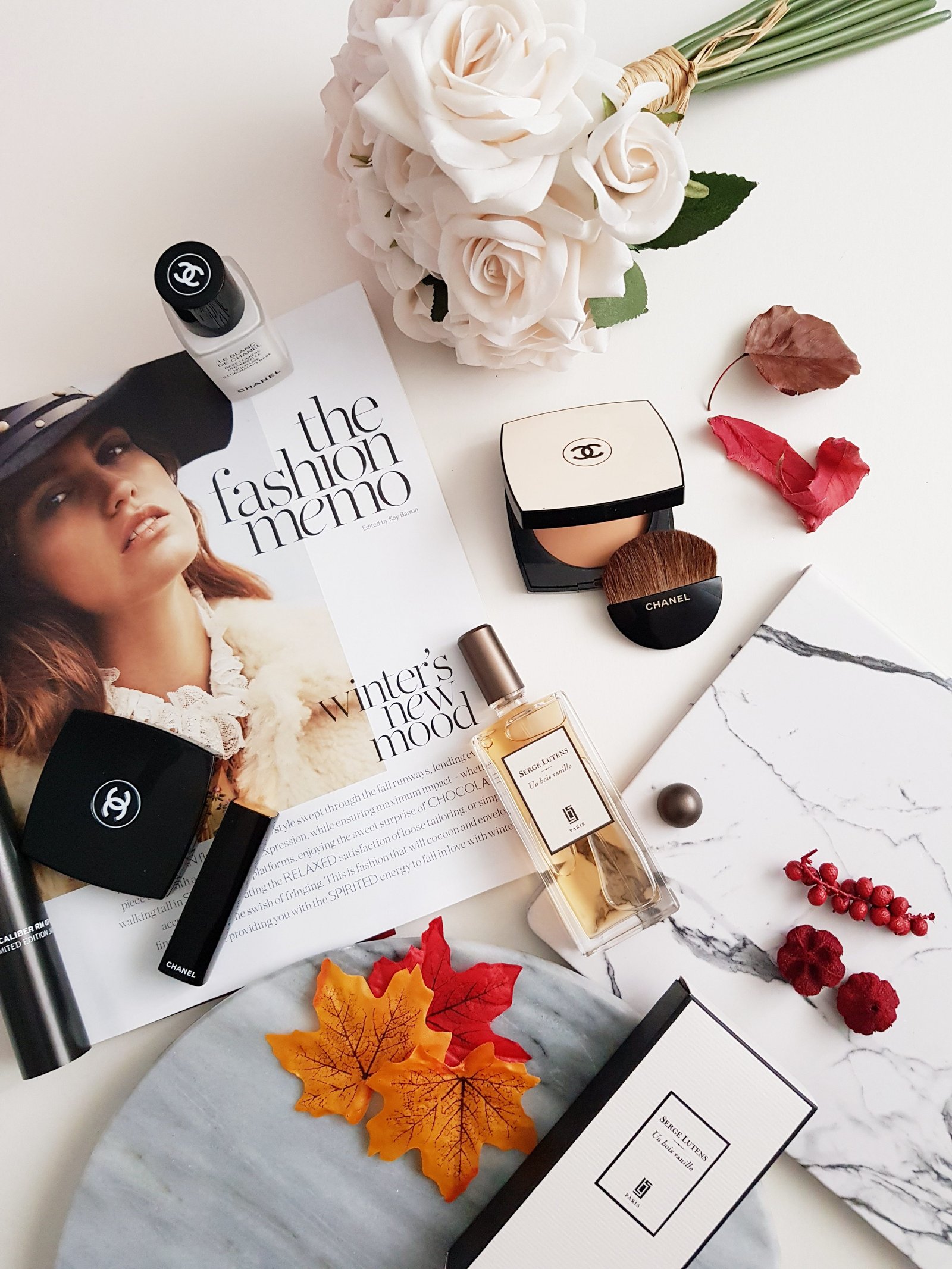 Overall thoughts:
It's an easy win and a slight deviation from most sweeter vanilla offerings that lean boozy, cake-like, or extract-like. A very soft, sweet, and creamy vanilla with a resinous, waxy quality that makes you wish you could sink your teeth into it. Vanilla dominates in the top notes but soon integrates into a mélange of very rich, heavy woods, spiced with a bit of anise.
It is not a simple Vanilla due to woody and smokey kick. Think of it as a cozy fragrance as if there is a some smokiness coming from wood burning in the fireplace and pies baking in the kitchen. The lasting power is impressive on me but It is not one of those fragrances that announces your arrival before you even enter the room. It is not too heavy but not too light either. It is more of an everyday scent and one of those fragrances that you can wear either Day or Night. Suitable for  Autumn/Fall weather.
Until next time
Ashh xo