Since last year, I have been trying to incorporate slow living and minimalism into my lifestyle. This applies to beauty as well. I now keep my makeup simple and my skincare routine very minimal. In this article, I am sharing all about Skinimalism which is having a minimal and simplified skincare routine with just essentials without compromising the results. With age, my skin's needs are changing, and with continuous testing of new products on my skin, I feel my skin has had enough!
From my experience, a simplified skincare routine with minimal steps works better for my dry, sensitive skin. Whenever I went onto a route of anti-aging and complex routines, my skin always felt confused and it acted up with inflammation or milia. Honestly, my cupboards are always full of advanced skincare products – some purchased and many gifted (thanks to my job). Unfortunately, my skin doesn't always agree with many products even if they are meant for my skin type.
Nowadays, there are products and at-home treatment devices for anything and everything available in the market. But if you want a skinimalism approach, you might want to reduce the number of products and active ingredients in your routines, or simply wear less foundation to allow your real skin to shine through.
Cleanser – As a dry, sensitive skin person, I like to use a balm cleanser for removing my makeup and SPF every evening and follow up with a gentle hydrating/milky cleanser for a second cleanse to remove any traces of makeup, SPF, or even the balm cleanser. The same hydrating cleanser can be used as a morning cleanser too. For oily or combination skin, you can use a gel cleanser instead of hydrating one. Some people prefer an oil-to-milk emulsifying cleanser as a first cleanse but I like my balm cleanser because I like to rub it in properly for a minute or two so it breaks down makeup and any dirt. I then like to remove it with a warm flannel that also helps to remove any dead skin.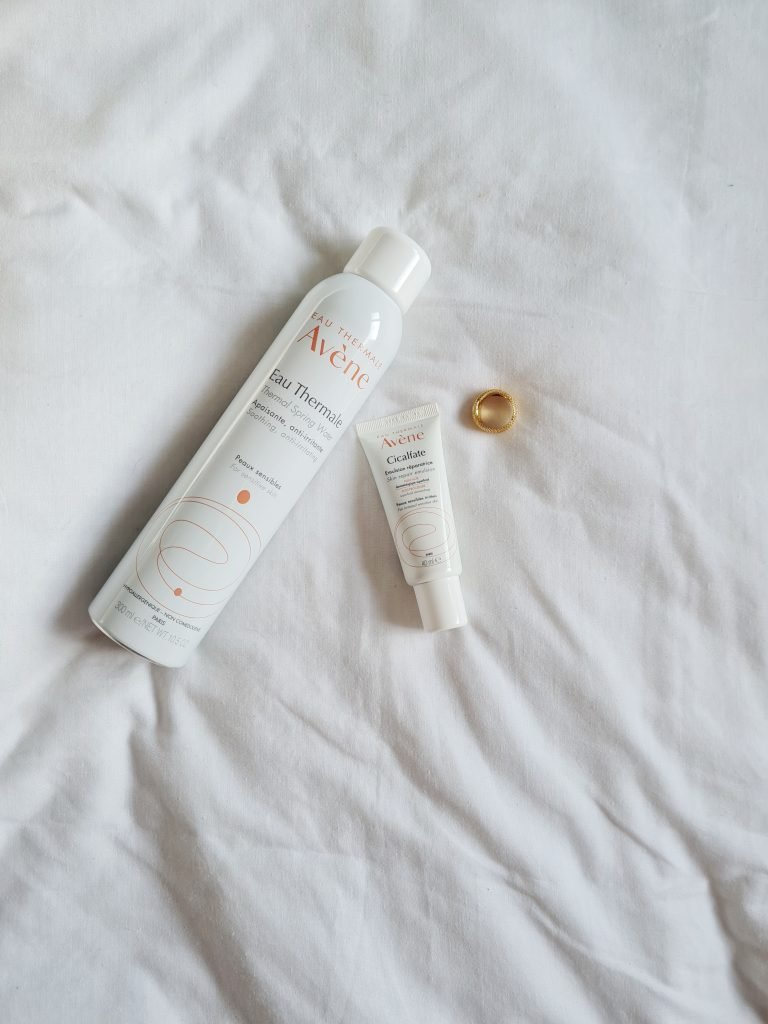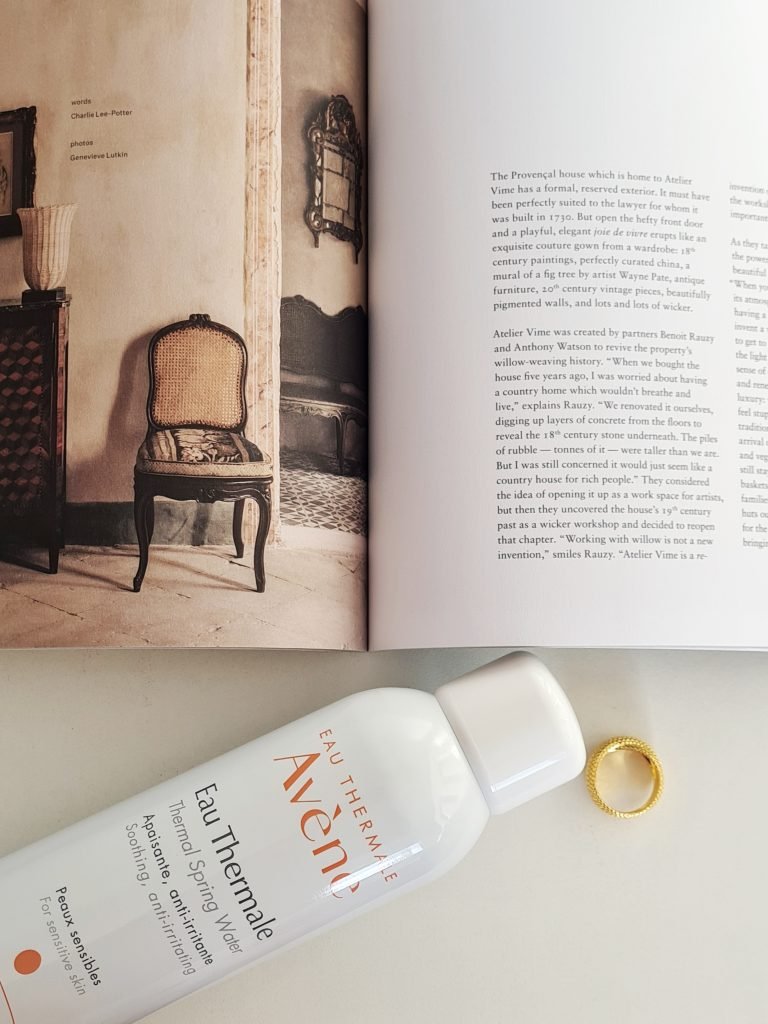 Toner/Essence – Although toner and essence are two separate steps I prefer a minimal routine so I have combined these. I like to keep three types of toners – Exfoliating, hydrating, and soothing/calming toner. Some days I use an exfoliating toner if my skin needs a bit of radiance. On other days I would just use a hydrating toner. On days my cheeks are a bit angry (inflamed), I like to use a calming toner – something like Thermal water from Avene.
Eye Cream – I have dry under eyes and dark circles so eye cream is essential for me. I do not like a very thick formula or I get milia spots so a light eye cream or an eye serum works best for me. You must use an eye cream according to your concerns. There are eye creams available specifically for wrinkles, puffy eyes, or dark circles and anything that works for my dark circles might not work for your wrinkles so do your research before investing in a good eye treatment.
Face Serum – Just like eye cream, face serums need to be chosen carefully too. For me, uneven skin tone and sometimes sensitivity is the main concern. For sensitive skin, you'll want to look for serums that are hydrating and moisturizing instead of ones with acids or exfoliants.
Moisturiser – Moisturising your skin is essential even if you have an oily skin type. A gel moisturiser works better for oily skin while rich creams would be great for dry to very dry skin. Choose a soothing cream for sensitive skin and an anti-aging moisturizer for mature skin. Avoid buying two different moisturizers for day and night and simply choose the one with a balanced formula that works for both am and pm.
Lip Balm – A hydrating lip treatment balm is necessary for my dry lips. Though I apply lip balm at any time of the day. At night it is just essential for me mainly because we sleep with the heating on in our room.
Mask – As a busy mum, masking is a treat for my skin and I have not been very regular with this habit in 2022. However, this year I plan to apply a hydrating, nourishing mask every weekend for a weekly hydration boost.
That is it, a simple routine that just works for my dry, sensitive skin!
Until next time, Ashh xo
*This is a sponsored article. All opinions are my own and unbiased.