SUQQU's newest Color Collection for Spring 2023 will be out later this week and the inspiration behind this gorgeous collection is a very traditional and ancient way of using natural resources to dye fabrics using trees, plants, flowers, and waste material. The eyes and cheeks are tinted in natural colors inspired by plants, trees, and flowers, with a soft matte finish. The lips are enhanced with a natural sheen, reminiscent of bright spring light. The overlapping of various tones creates a one-of-a-kind beauty akin to plant and tree dyeing. Creating a promising, positive makeup look, perfect for the season of fresh beginnings.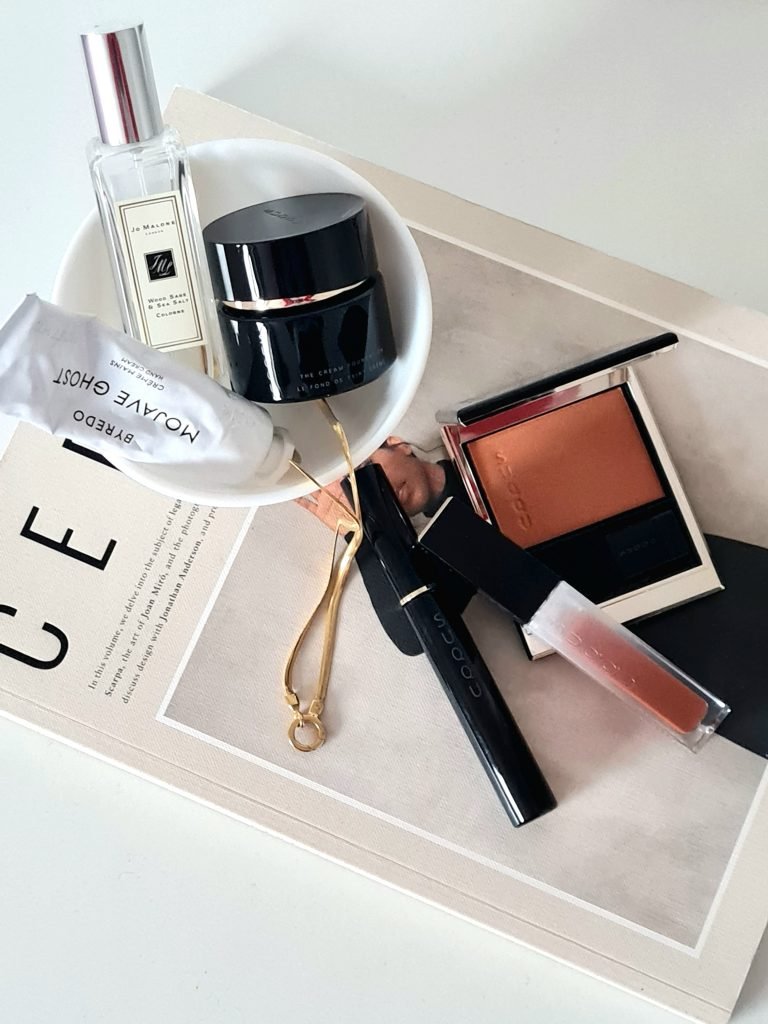 NEW – Treatment Wrapping Lip – The new treatment lip from SUQQU gorgeously envelopes your lips with a moisture-locking film just like a lip balm. It has got very sleek packaging and is very travel-friendly. It is easy to apply without even looking in the mirror. The formula is very special – it has got wrapping wax – soft wax that is very nourishing and jelly polymer for a luscious effect. This highly moisturizing formula with a blend of jojoba oil, hyaluronic acid, and squalene keeps the perfect level of hydration all day long, making your lips pillow-soft. The advanced technology of Wrapping Wax spreads smoothly on the surface of the lips, with a uniquely soft texture. The consistency is just right – not very thick or gloopy!
The range of colors – 5 shades 01-05 will stay permanent in line and there is a limited edition shade 101 Lilac. Feels so comfortable during the colder season too. For the SS'23 Color Collection Preview event, Sidra was wearing shade 05 which is a beautiful rose tone shade and it looked absolutely stunning on her. I got the shade 04 which has beautiful terracotta tones and looks so pretty specially when paired with the melting powder blush in the shade 104.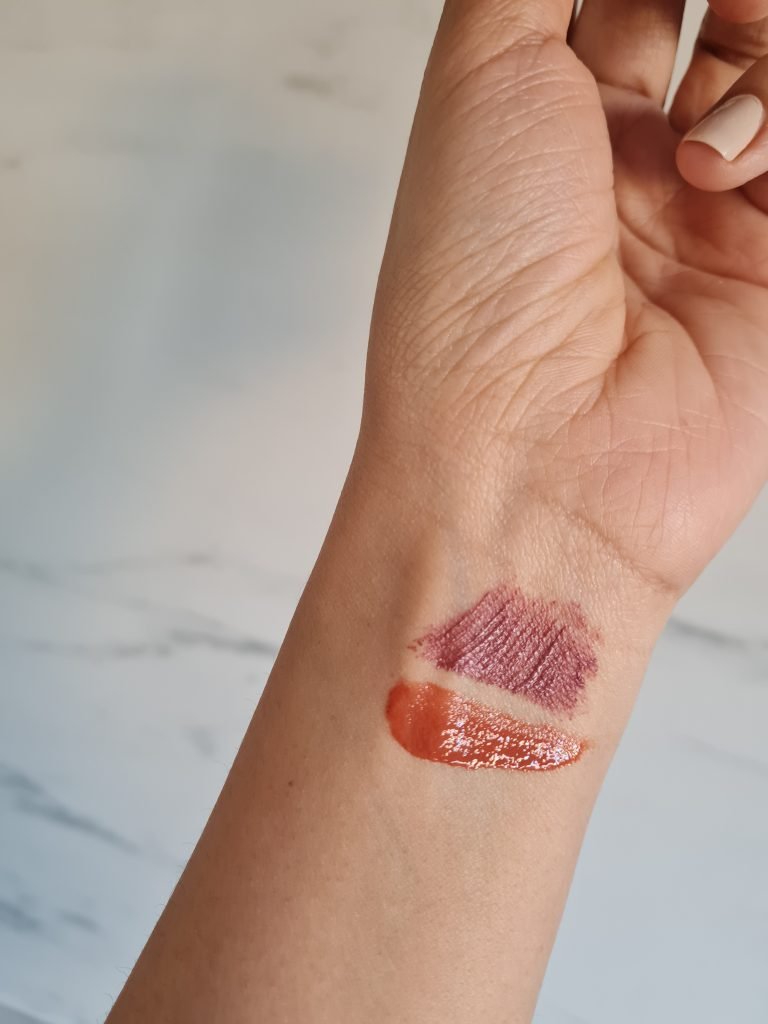 Signature Color Eyes – Signature Color Eyes are one of the Hero products from SUQQU. They are 4-pan eyeshadow palettes with a magnetic closure, a high quality mirror and tool applicators. Three new palettes, evoking the warmth and softness of the budding season, will allow you to create fun and fresh spring looks.
SIGNATURE COLOR EYES 12 Kurumizome (Smokey Brown x Maple Brown) – The two main brown colors with different tones create a beautifully warm look for the eyes, reminiscent of cinnamon or coffee. A sophisticated deep green-grey with shimmering gold pearls, adds nuance.
SIGNATURE COLOR EYES 13 Ranmanzome (Rich Orange × Light Taupe) – A palette of warm colors with exquisite tones, as if extracted from flower petals, to create a glamorous spring-inspired look. With easy-to-use colors that blend well with the skin, the additional variety in textures, of matte and pearl, add a different nuance to the eyes.
SIGNATURE COLOR EYES 122 Harukazezome* (Bleached pink × almond beige) – This palette is playful and full of life as if colorful flowers and grasses have sprouted all at once. With soft-toned colors, perfect for layering, it expresses the richness of the colors of grass and tree dyeing.
Shades 12 & 13 are permanent and will stay in the line while shade 122 is limited edition. Sidra from SUQQU was wearing shade 13 and I absolutely adored the purple, orange tones – all shades in these palettes work so well with eachother.
Nuance Eye liners – Nuance Eyeliner lightly and gently colours the eye area for this spring season! Warm natural colours, reminiscent of grass and tree dyeing, bring a gentle, light impression to the eyes.
NUANCE EYELINER 04 (Bordeaux) – An exquisite beetroot-like Bordeaux with a light, subtle hint. Warm, sophisticated, and stylish.
NUANCE EYELINER 108* (Leaf green) – A refreshing green that looks as if it has been dyed with leaves, bringing a fresh, casual look to the eyes.
NUANCE EYELINER 109* (Sakura pink) – Evoking the pure petals of soft cherry blossoms. It can be layered over warm or cool-colored eyeshadows to create eyes that look and feel like a fresh breath of spring.
This is a water-resistant eyeliner and the felt-tip is easy to use. It has more control on your hand, holds the product really well and is comfortable with sensitive eyes.
Eyelash Mascara – Two high-toned hues that gently colour lashes. Update your eye look with a soft, modern shades this spring! Finish in the same colour as the eyeshadow, for a seasonal, monochromatic makeup look. Add the softness of warm spring sunlight to your eyelashes.
EYELASH MASCARA WATERPROOF 106 (Nuance Beige)* – The nuanced beige color brings out the eyes to create a sophisticated impression. This Beige Brown would be fab on blondes too.
EYELASH MASCARA WATERPROOF 107 (Nuance Bordeaux)* – A soft, bright Bordeaux adds a touch of blood-red shade to the lashes.
I received the shade 107 and it looks super pretty on the lashes. The mascara holds the lashes really well and the brush covers even the tiniest of the lashes and curls them so well.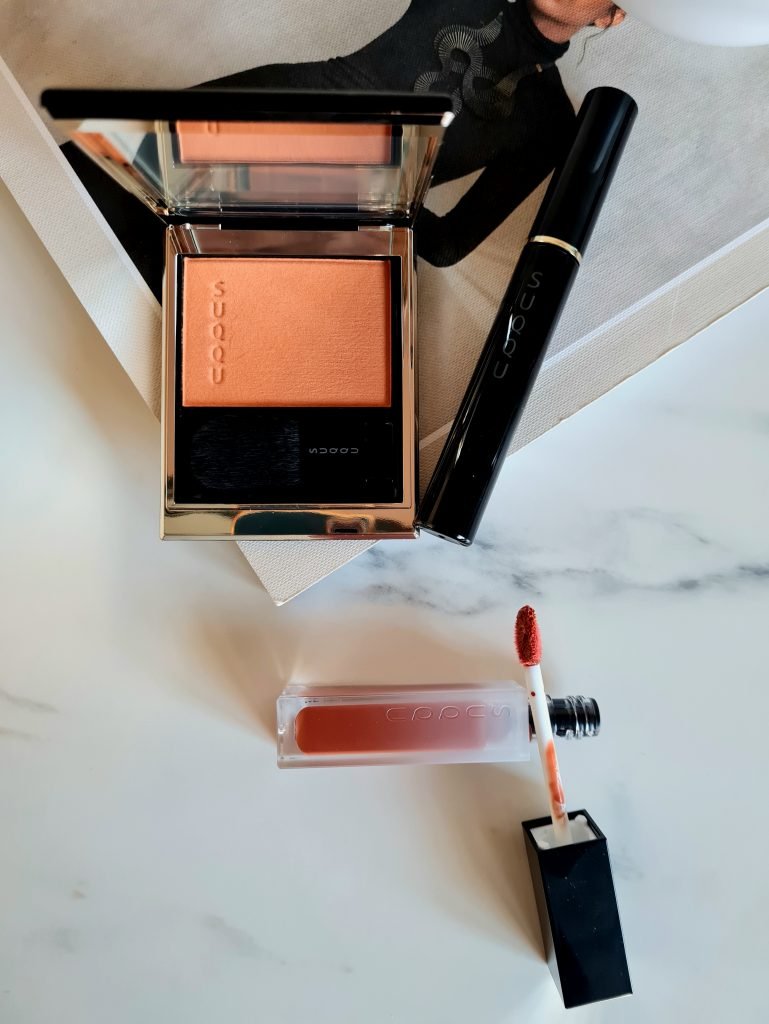 Melting Powder Blush – The iconic silky-smooth Melting Powder Blush formula is coming this spring season with new, fresh colours! Flowers, fruits, light… the colours of nature are reflected on your cheeks.
MELTING POWDER BLUSH 103 Nadeshikozome (Soft Pink)* – The soft pink blends gently into the skin, creating a lively complexion.
MELTING POWDER BLUSH 104 Koujizome (Fresh Orange)* – A fresh orange, embodying the brightness of the arrival of spring.
MELTING POWDER BLUSH 105 Shirozora (Translucent Lilac)* – A translucent lilac with a variety of shimmering pearls, inspired by the light of spring. It also works well layered over blush to add nuance to your look.
This blush enhances your complexion with a translucent hue. With just one brushstroke, you can bring the shades of spring to your complexion. I absolutely adore SUQQU blushes..they're pigmented and velvety in texture. These blushes have a silky soft radiance to the formula and the formula literally melts into the skin – thanks to the skin-loving ingredients! I have got the shade 104 which is a deep fresh orange that adds brightness and warmth to the cheeks. Shade 105 is more like a highlighter shade with pink hues. I love the creamy-powdery texture with a cushiony feel of these blushes.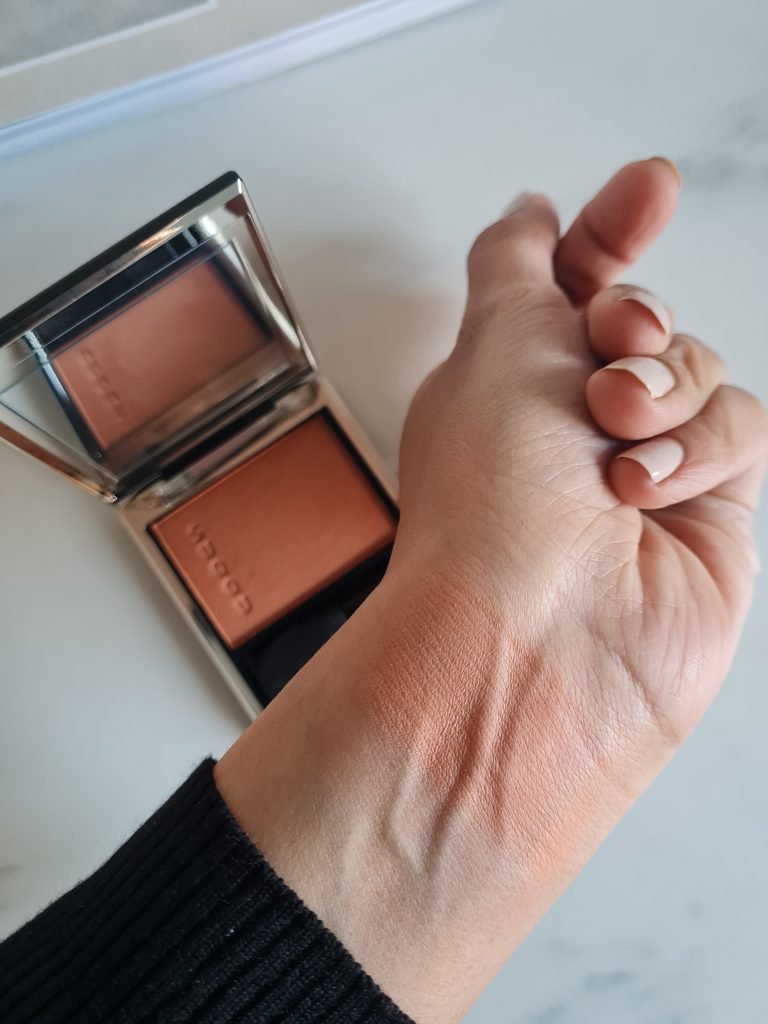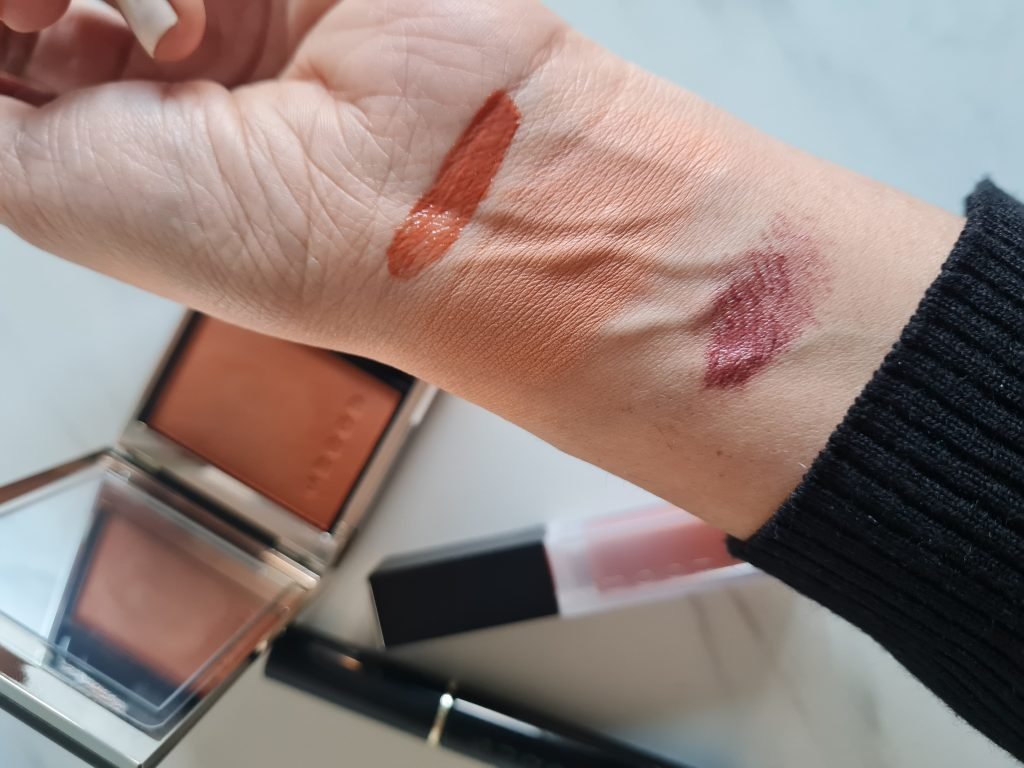 The SS23 Color Collection will be available from 20th January at Selfridges & from 3rd February at Harrods, Liberty, Cult Beauty & Le Bon Marché Rive Gauche.
Until next time, Ashh xo
*This article features some press samples without any obligation to post.