Santal Odeyar (also called The Garden of Paradise) from Chopard's Master of Woods Collection will transport you to mysterious gardens with distinct flower arrangements. The inspiration is the Sandalwood from the Mysore Palace (India) built in the 14th century by Raja Vijayaraja Wodeyar who also founded the dynasty called Odeyar, which ruled the kingdom of Mysore until 1950. One can imagine the first wooden palace, with its sandalwood doors. Master perfumer Alberto Morillas let his imagination take him to early palace gardens for creating this beauty!
The fragrance features majestic white Indian Sandalwood – one of the most precious woods in the world. White sandalwood has been used in perfumery for centuries. It adds sweetness, depth, and mystery to fragrance compositions and boosts its performance. Due to massive deforestation, sandalwood has become endangered in India. That means it is illegal to cut Sandalwood trees in large quantities. Though sandalwood is still available for purchase in very small quantities like a tiny stick for religious ceremonies in India. You need a lot of sandalwood for extracting oil and creating fragrances.
As a result, since the end of the 1990s, the production of sandalwood has been relocated to Australia where sustainable cultivation of this essence has begun. The perfume company Firmenich (with which Chopard collaborates) has established a relationship with Santanol – a world leader in the ethical, responsible, and sustainable production of Indian Sandalwood Oil. Not only the sandalwood used is traceable but the company also focuses on replanting more trees than are harvested to minimize the impact on the environment.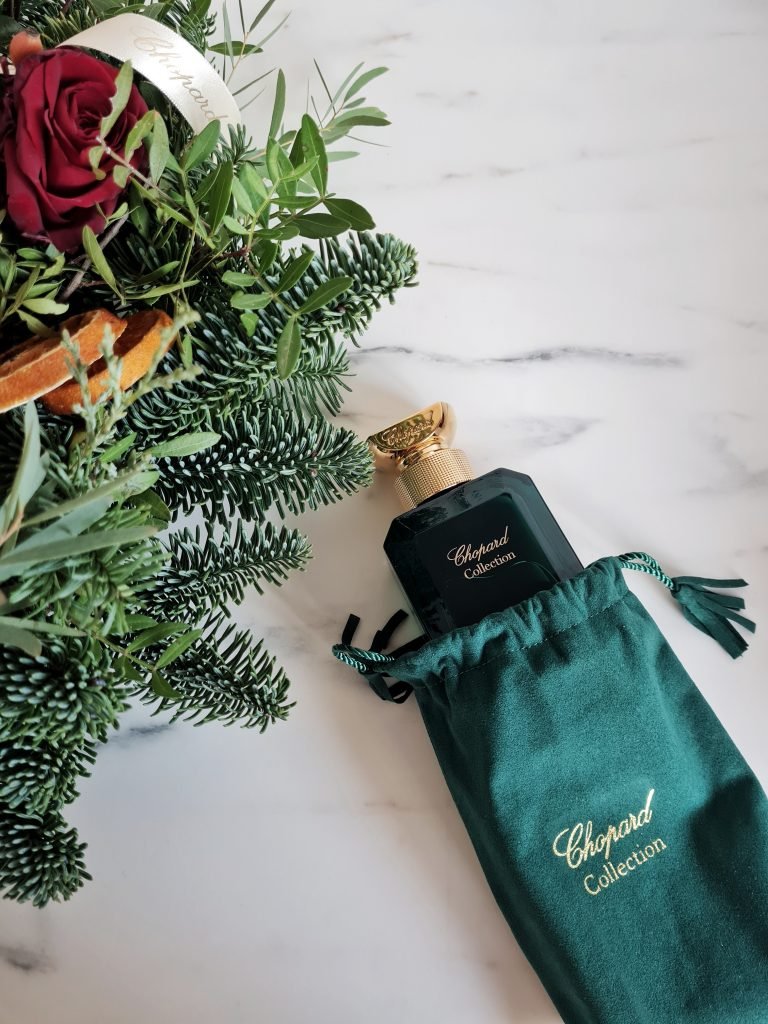 Leading with bergamot, this fruity floral fragrance eventually reveals itself as a complex olfactory formulation that's underpinned by the depth of rose and sandalwood.
Top notes: Bergamot, Mandarin, Pear, Mango
Middle notes: Orange blossom, Grandiflorum jasmine, Sambac Jasmine, Damask rose
Base notes: Rockrose Absolute, Benzoin, White sandalwood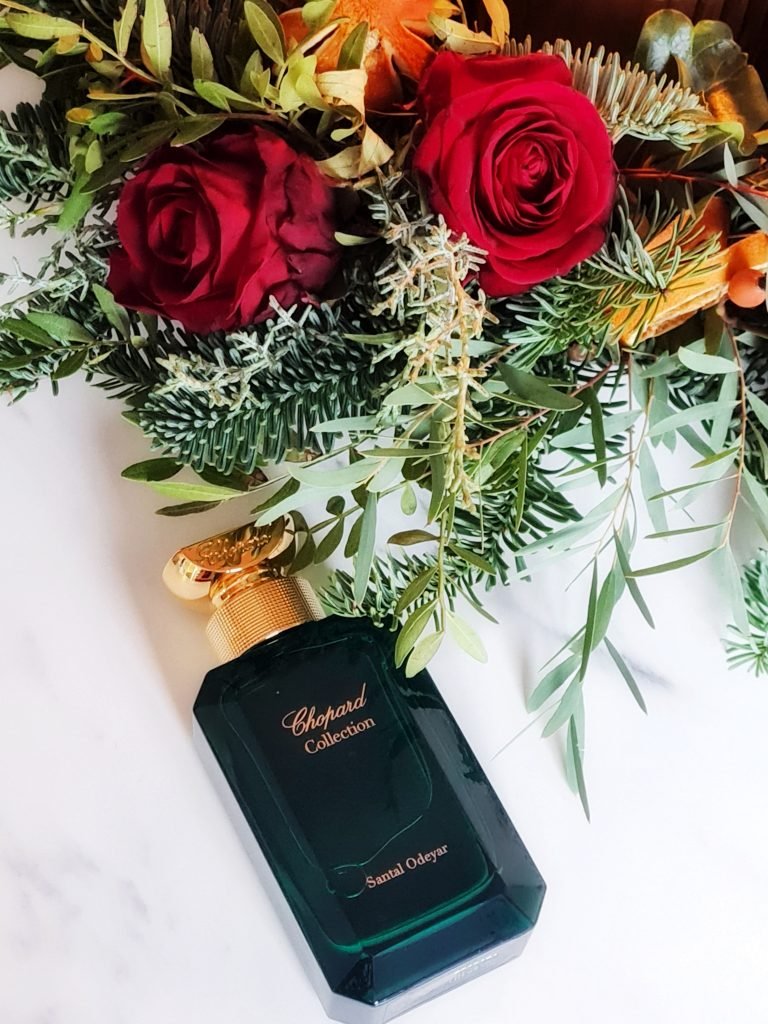 Santal Odeyar has Mango which reminds me of Indian summer and honestly, you can smell the taste of Mango here. The fruity opening from bergamot, Mandarin, pear, and mango gives a very juicy and luminous feel to the composition. The full-bodied floral heart of orange blossom, jasmine, and damask rose give this fragrance an elegant touch. The dry down of smooth, creamy Sandalwood and rose with Benzoin adds depth and gives this composition a rich quality.
Performance: Santal Odeyar has a moderate projection on me but it lasts incredibly well on my skin and like for days on my clothes. I like to spritz my fragrances on my scarves to get a whiff of them throughout the day and I noticed with Santal Odeyar, the fragrance lasts until I wash the scarf which is impressive.
I like that the fragrances from Chopard, atleast from what I have tried so far, are very soft, smooth, and not in-your-face. They're so easy to wear and Santal Odeyar particularly is very special to me. It transports me to my roots in India. From luminous fruits to pretty flowers and majestic woods, the smell changes as you walk through a mysterious garden and this fragrance recreates exactly that. The scent opens up with bright, juicy fruits leading to a floral bouquet, and changes with time settling to a deep comforting sandalwood base. This is a very elegant and luminous floral woody composition that can be worn at any time of the year. I recommend this delightful, royal fragrance as a Valentine's Day scent – great for both Day time/Evening Date scents or for gifting to your partner.
Chopard's Master of Woods Collection is available from Harrods.
Until next time, Ashh xo
*This article features press samples without any obligation to post.