The very first limited edition color collection that is launching in 2021 (just in a few weeks) is SUQQU's SS21 Colour Collection. This collection represents the breaking of dawn, which signifies the beginning of the new season. SS21 collection is all about sophisticated soft neutrals – earthy tones combined with pale shades to create endless possibilities of soft and delicate looks.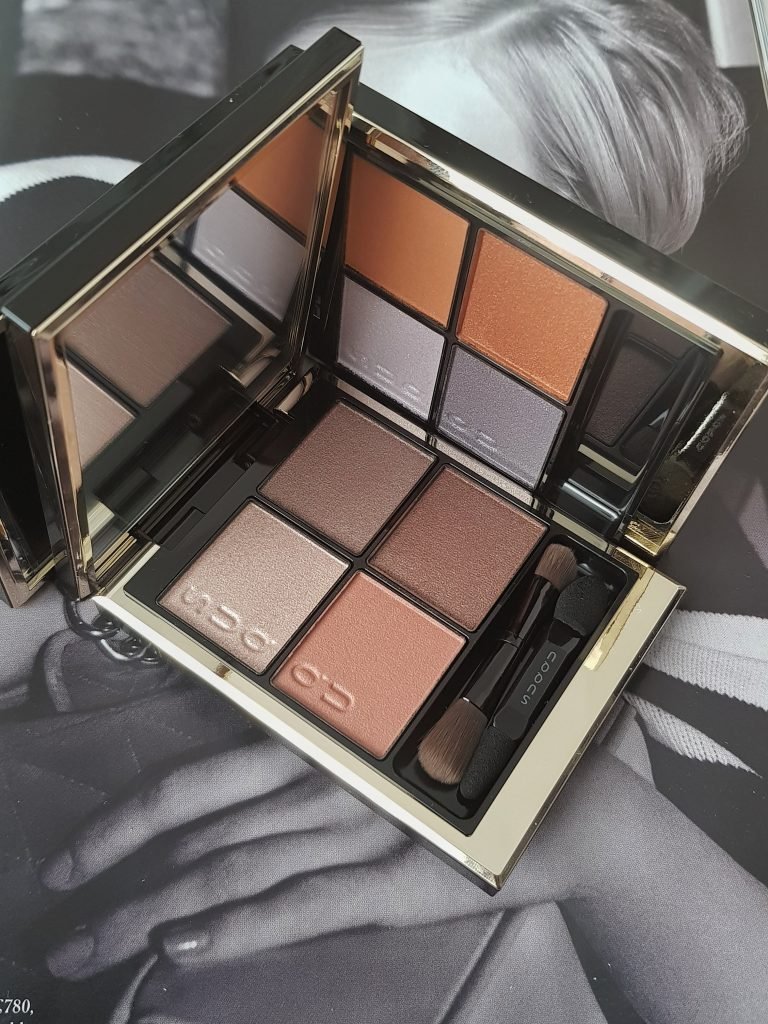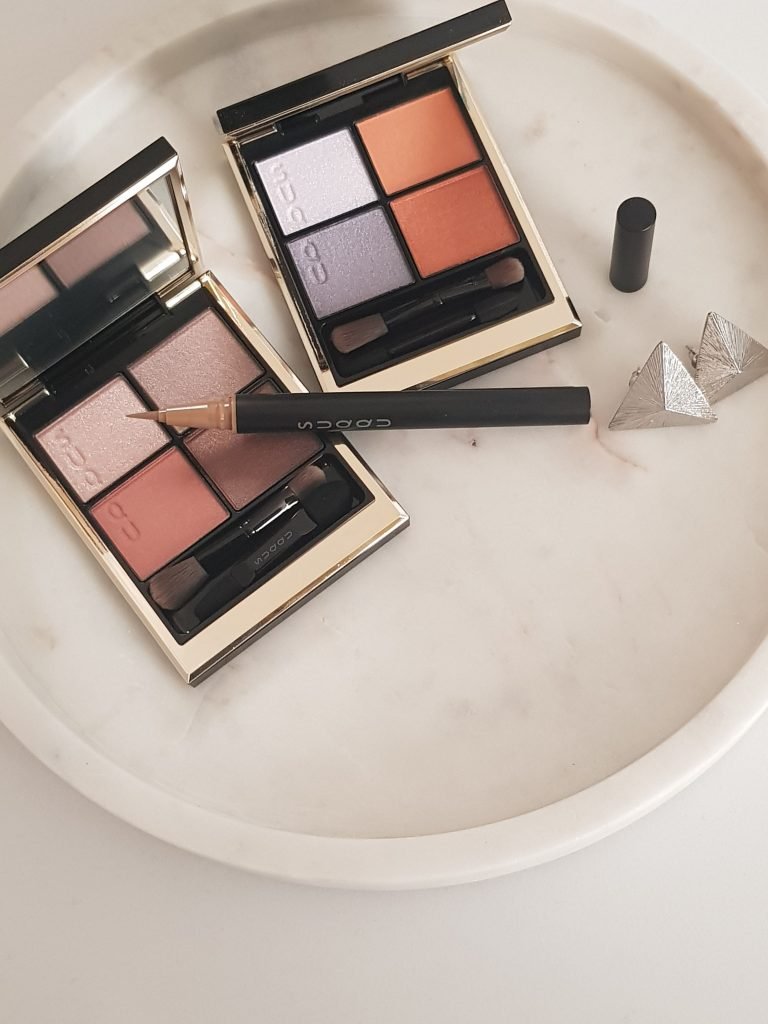 SUQQU Signature Color Eyes – New
The highlight of this collection will be the new SUQQU Signature Color Eyes. SUQQU has reformulated their eyeshadows so we are looking at an entirely new line of 6 permanent quads and one in a limited edition. The formula of eyeshadows was perfect already so I have no idea what needed improvement. The packaging is also changed. The palettes now have a magnetic soft closure instead of a click closure packaging.
This brand-new eyeshadow palette brings effortless elegance and a touch of sophistication to every look. Each palette contains four shades in a variety of finishes designed to create layered looks with ease. Infused with Rosehip Oil, Hyaluronic Acid and Shea Butter, the formula is luxuriously rich and moisturizing. Tiny snow powder particles have been used for the matte shades, and each one has been enveloped in oil for a powderless feel. The result is a thin, silky film of colour that adheres to the skin.
This collection has 7 eyeshadow palettes:
01 Mizuhana – Mauve Taupe x Sepia Grey – brown-grey with cool mauve tones for added definition. This palette creates some of the most sophisticated looks
02 Youkouiro – Orange Coral x Taupe – combined warm tones of ochre brown with coral-toned orange
03 Hikarigure – Sand Beige x Golden Brown – an easy-to-use handbag essential with sandy tones to brighten up the complexion
04 Suminadeshiko – Charm Pink x Salmon Pink – pink tones combine for a soft yet striking effect
05 Akekage – Saffron Red x Chic Brown – elegant grey brown shades with a compelling deep red
06 Fukakanade – Mode Khaki x Nude Brown – chic khaki and neutral brown offset by pale pink for a touch of softness and sophistication
101 Harugumo – Cloud Purple x Sunlit Orange – pale purple dusky colours amalgamate with warm shades of morning sunlight (Limited Edition) . A fresh palette that expresses spring with dazzling light.
These eyeshadows give Pearlescent yet lightweight finish. Performance in terms of pigment and longevity is incredible. The eyeshadows do not crease on my lids.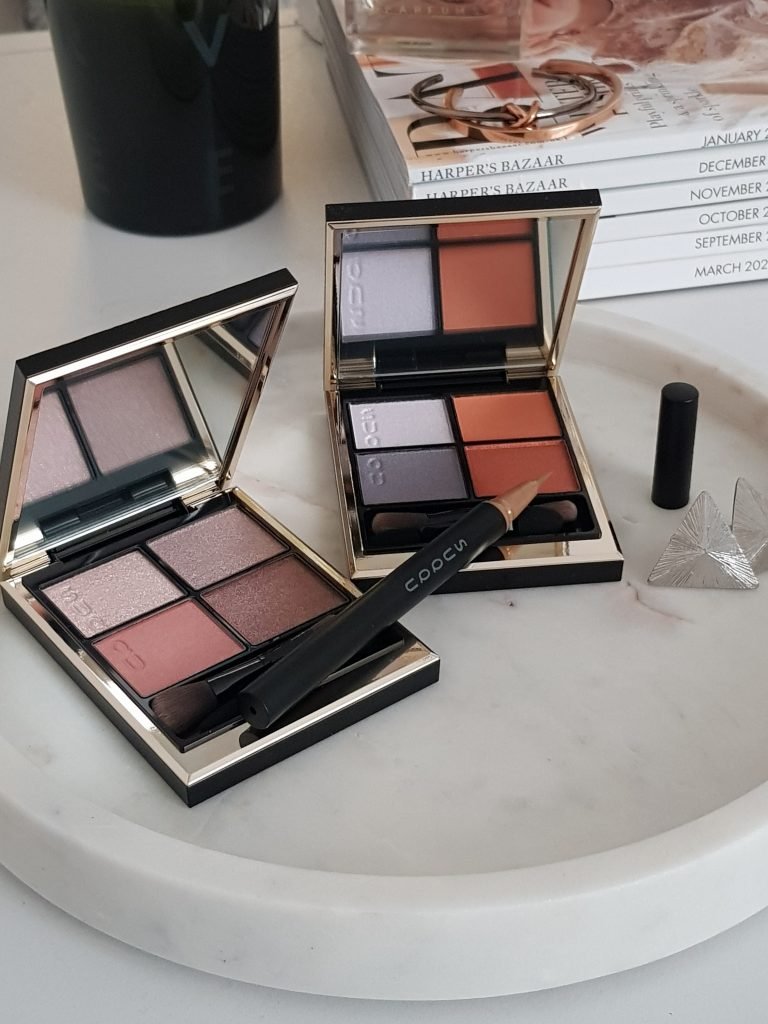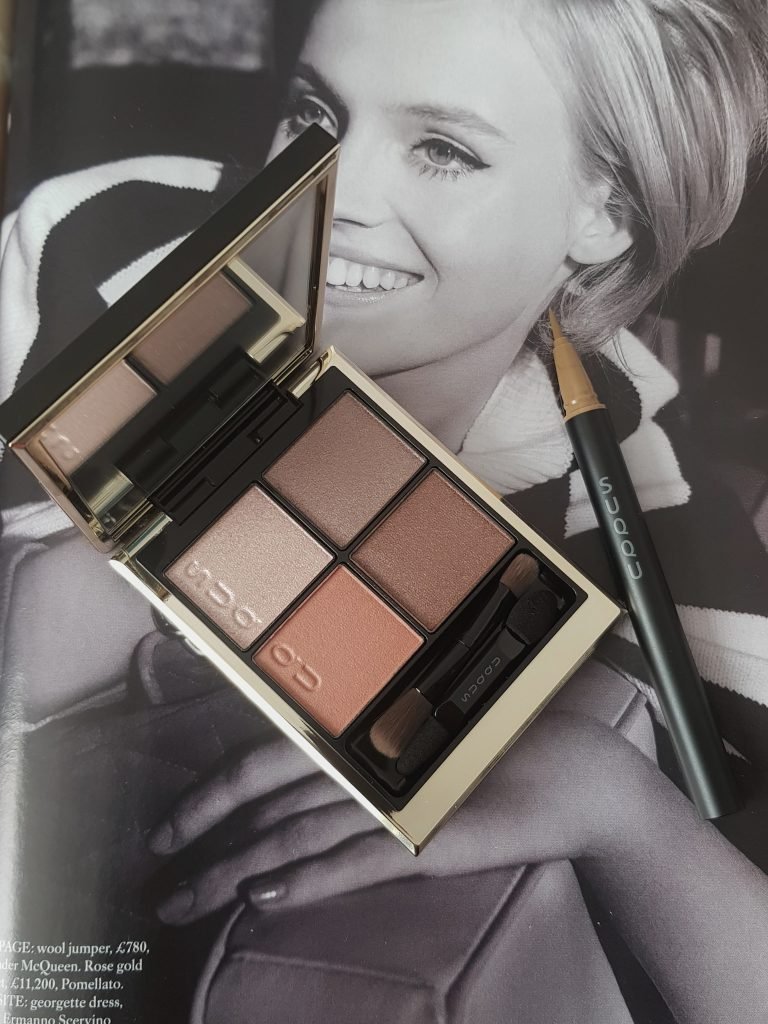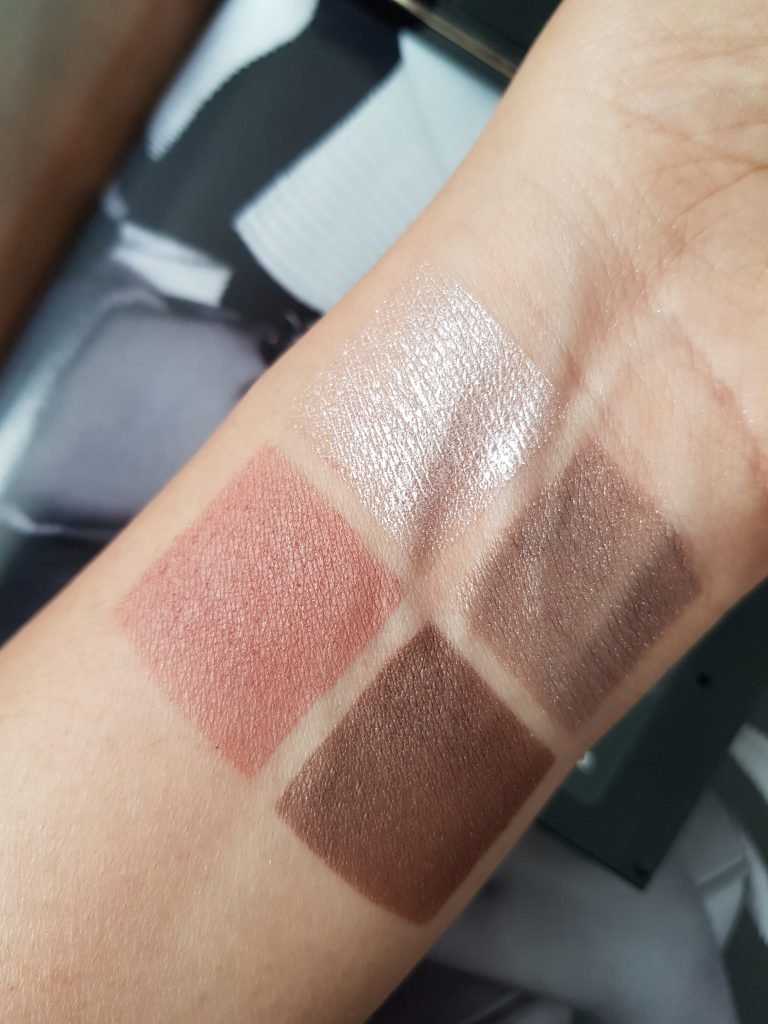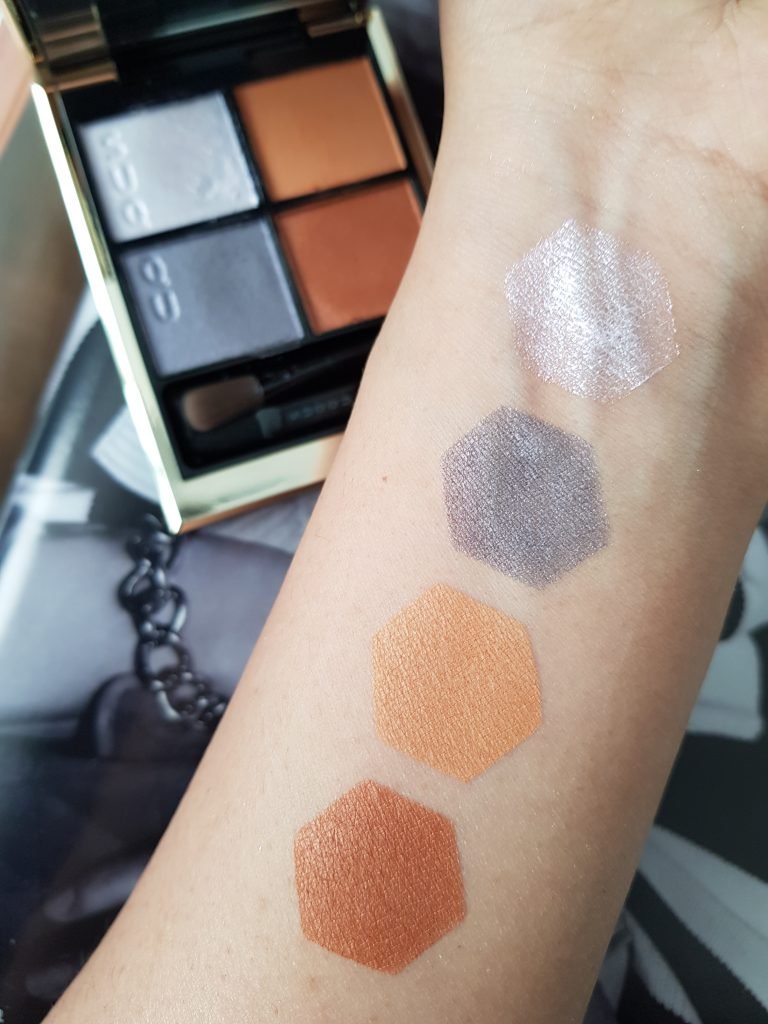 Nuance Eyeliner – New
In addition we have Nuance Eyeliner which is a versatile eyeliner for precise lines in easy to wear shades. The springy felt brush and liquid formula are perfect for both delicate lining or dramatic definition. With this new SUQQU Nuance Eyeliner you can draw both thick lines and delicate, ultra-fine lines.
SHADES:
01 Black: standard black color (Permanent)
02 Brown: sophisticated brown which is close to beige, goes well with pink and cool eyeshadows. (Permanent)
03 Gray: white gray that makes your eyes look seasonal with a single stroke. (Permanent)
04 Orange: a dull orange that you feel the warmth of the Spring's morning. (Limited Edition)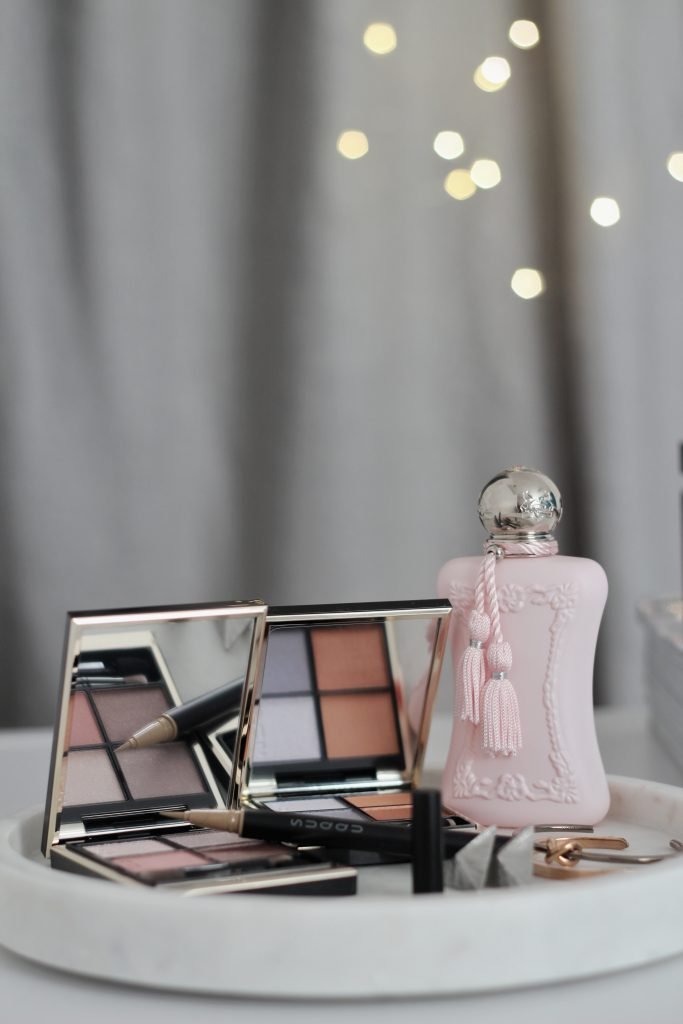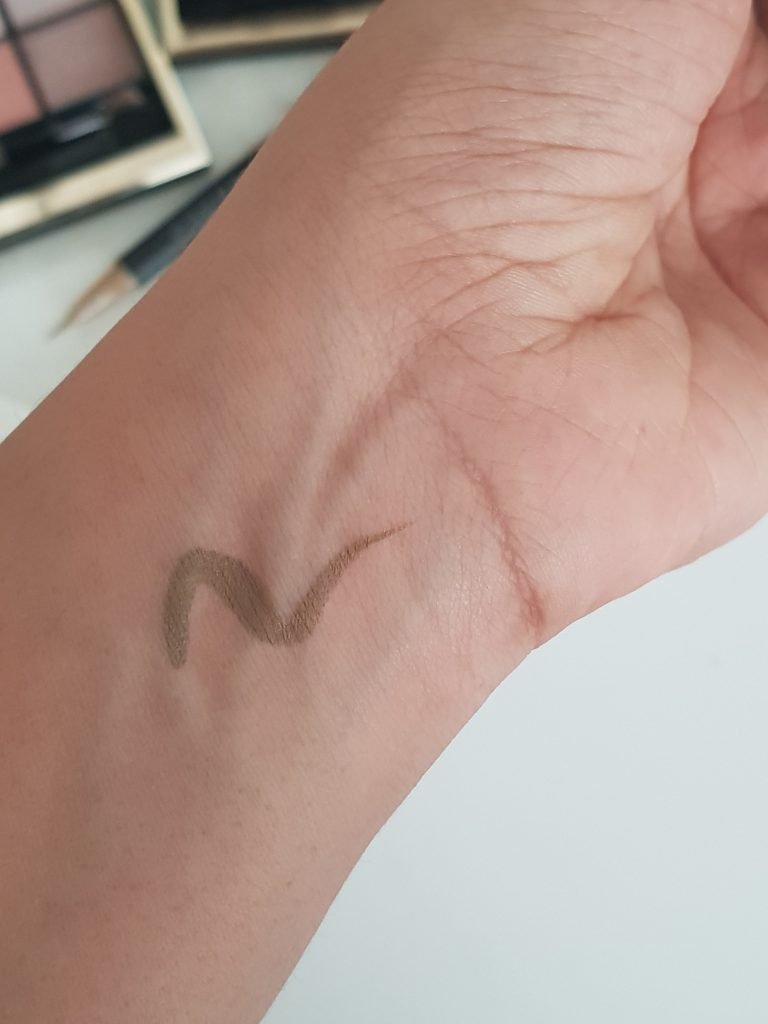 SUQQU Comfort Lip Fluid Glow
This formula has a glossy finish that shimmers softly as it catches the light.
08 Tsuyaama – Mocha Beige – a warm brown-beige, for a chic addition to a Spring evening look
102 Somezora – Fire Orange – a rich deep colour embodying the red of a landscape tinged by sunrise (Limited edition)
103 Rinbanaawase – Bloom Pink – a natural, subtly nuanced pink (Limited edition)
SUQQU Comfort Lip Fluid Fog
This formula has a gently glowing formula with a light matte finish.
08 Harutsumi – Spring Beige – a light beige, warm as a spring breeze
105 Teribi – Burnt Sienna – a rich, deep, earthy brown, touched by the light of a spring dawn (Limited edition)
106 Afurezaki – Ruby Pink – a cool heroine-pink, like blossoms spilling over in the morning sun (Limited edition)
Pure Color Blush – Limited Edition
SUQQU adds two limited edition shades to the existing blush range with these dual toned compacts that combine blush and highlight into one versatile gradient.
124 Sakurahikari – Pale Pink x Lemon Gold – the pale pink of the blush is complemented by the gold daybreak-inspired highlight (Limited Edition)
125 Akatsukitsuge – Milky Orange x Peach Gold – a gradient of gentle dawn inspired orange with soft gold (Limited Edition)
Nail Color Polish – New & Limited Edition
Three limited edition colours that are natural, fresh and light – perfect for the Spring season.
129 Kiraginu – Ecru Beige – a linen-beige with subtle shimmers (Limited Edition)
130 Kazeha – Tan – a caramel brown for a sophisticated neutral (Limited Edition)
131 Kirimidori – Smoky Green – a matte finish cool toned green, tinged with grey (Limited Edition)
SUQQU's SS21 Colour Collection is available from 21st January 2021 at Selfridges, Selfridges.com, and from 4th February 2021 at Harrods, Harrods.com, Fenwick of Bond Street, Liberty, Liberty.com and Cult Beauty.
Hopefully I will have more pieces from this collection nearer to the launch.
Until next time, Ashh xo
*This post features gifted samples. Opinions are my own and unbiased.