If you follow me on Instagram, you might have seen the eye gel cream by Eisenberg Paris on my Instastories specially in Evening skincare routines. I am not so new to the brand as I loved using their Body contour serum (Classique body serum to treat cellulite) that I got few months ago. You may read about some of the Eisenberg Paris products here.
In case you haven't heard about the brand, Eisenberg Paris is a luxury skin-care, fragrance and make-up brand founded by José Eisenberg in 2000. The company is known for the use of the Trio-Molecular Formula in its skin care products, and for its L'Art du Parfum concept.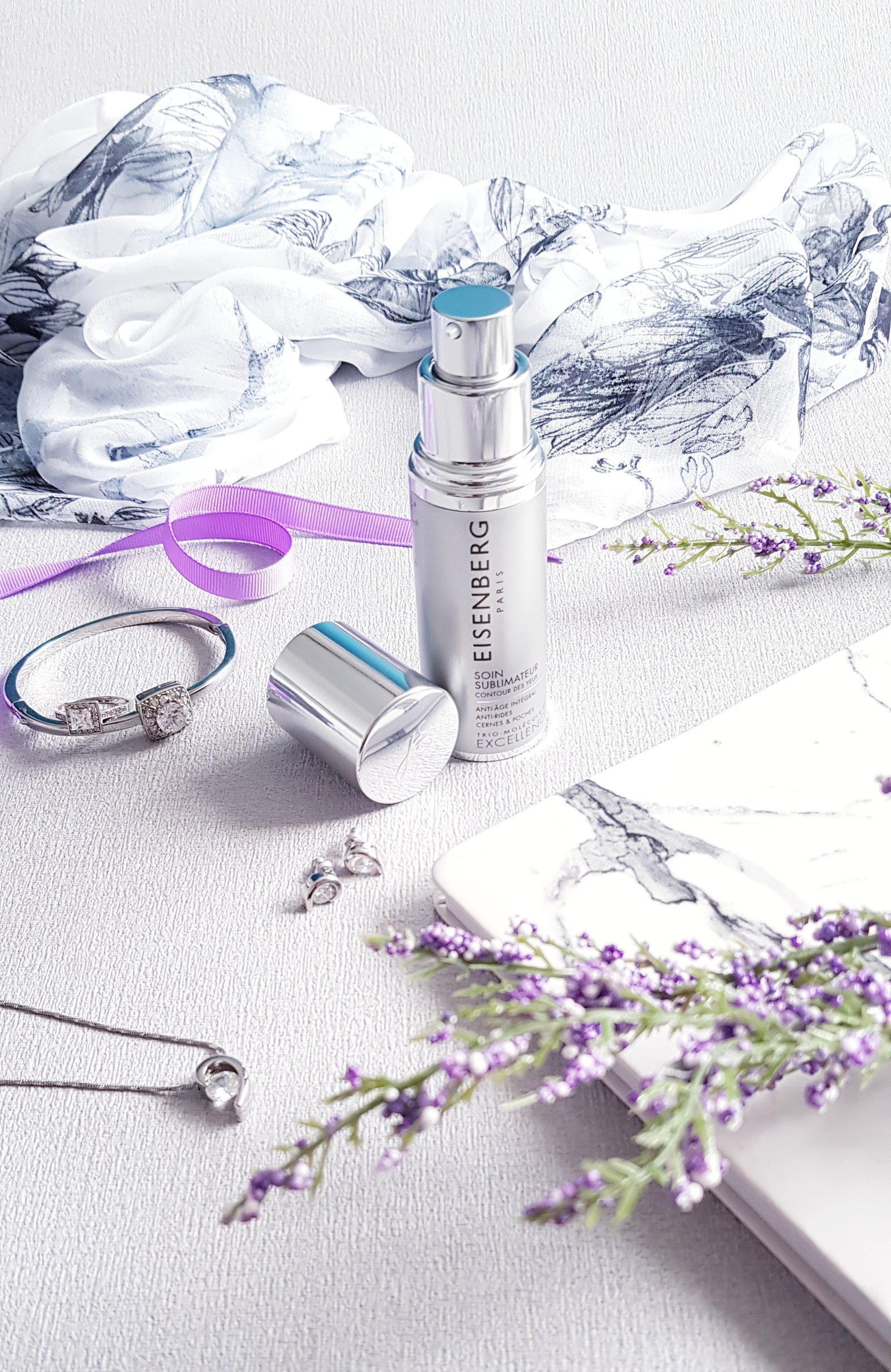 I have been using the Eisenberg Soin Sublimateur Eye Gel Cream for few weeks now and wanted to share my initial thoughts here. This highly performing cream-gel treats the eye contour and delivers a feeling of freshness and comfort from the first application. The Trio-Molecular® Formula combined with anti-ageing Peptides immediately makes the skin's texture smoother and denser, while a targeted draining complex, composed of a Tetrapeptide and Faex extract, visibly reduces dark circles and puffiness.
Packaging
The gel cream comes in an air tight pump packaging. The plastic bottle is matte silver with heavy shiny chrome silver heavy lid. The bottle is housed in a silver card box which also looks luxurious. I really appreciate air tight pump packaging in this product because actives and ingredients like peptides, antioxidants and retinol formulas in anti-ageing requires closed air tight dark packaging or packaging that is not clear to keep the formulas active and stable for long time.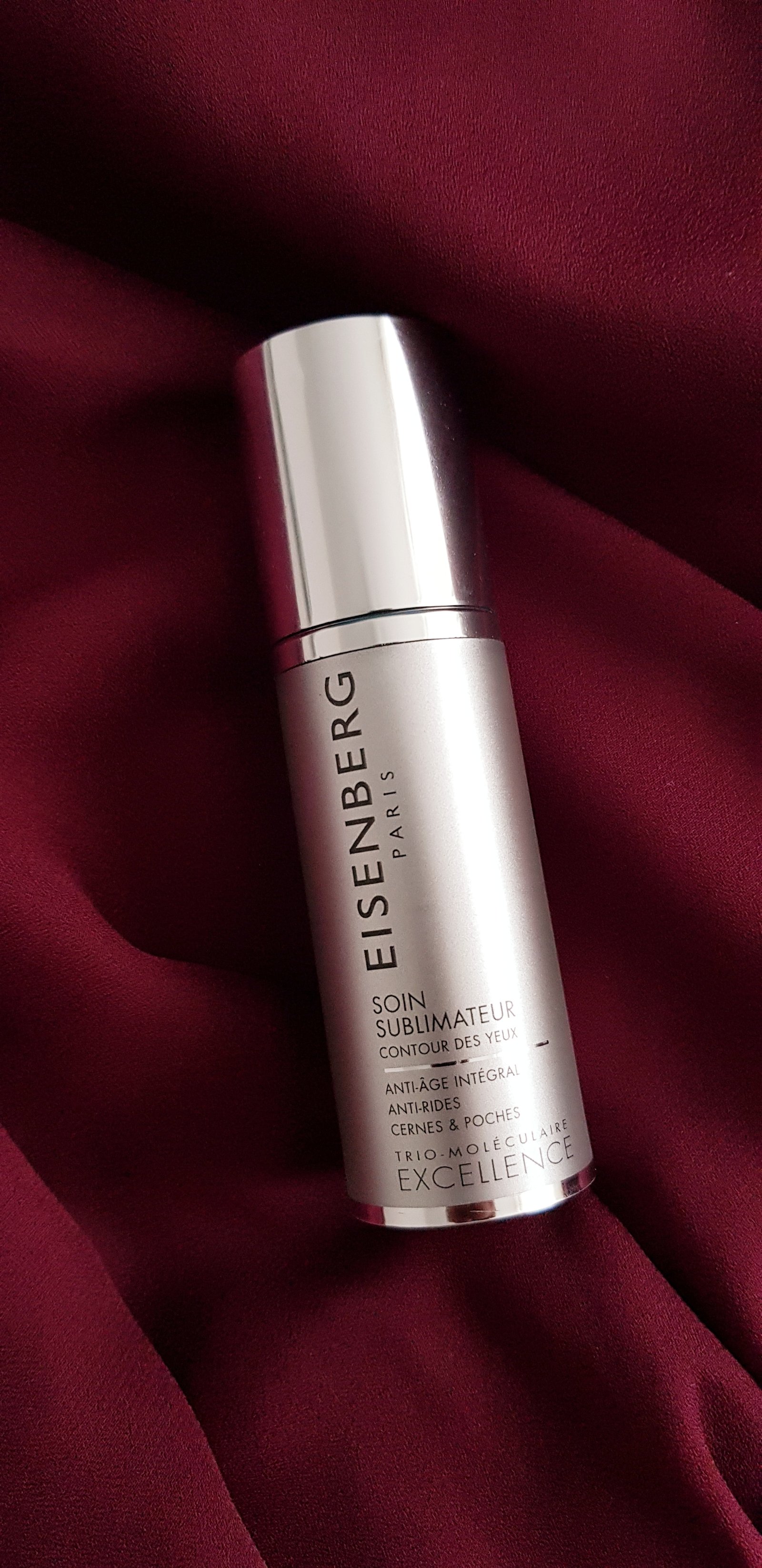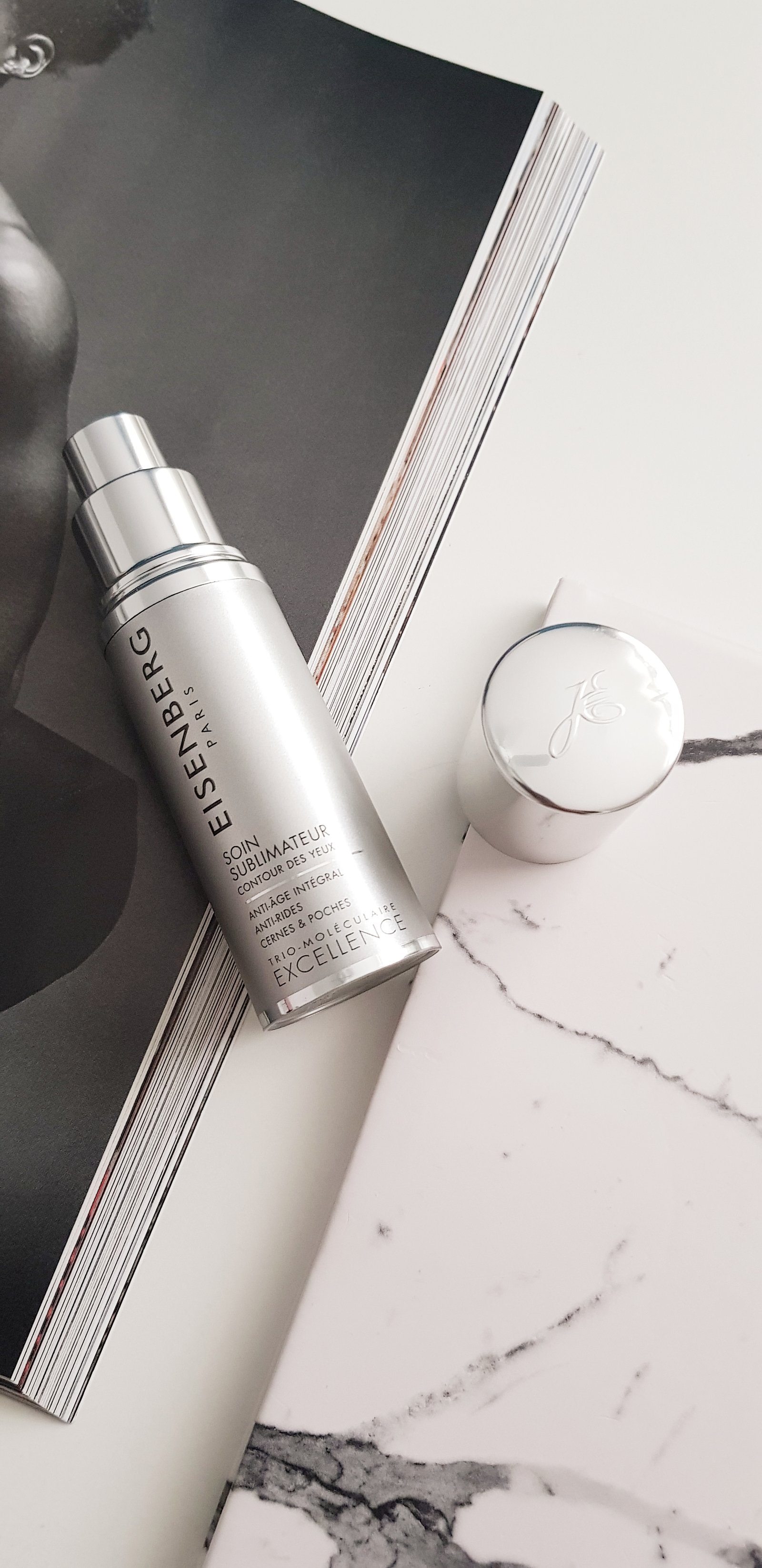 Key Ingredients
This ingredient acts in synergy with two complementary active ingredients for comprehensive action on puffiness. It reduces puffiness and efficiently fights edema caused by water retention.
They stimulate cohesion between the epidermis and the dermis, improve skin's firmness and elasticity and stimulate cell renewal and collagen synthesis. Smoother skin and fewer wrinkles!
Caffeine is present in the seeds, leaves and fruit of various plants such as coffee, tea (Camelia Sinensis), cacao (Theobroma Cacao), guarana (Paullinia Cupana), cola (Cola Acuminata) and maté (Ilex Paraguariensis). Through its lipolytic action on adipose cells and effect on glucose transport, it detoxifies tissues and reduces puffiness and residues of fat, improving the skin's surface.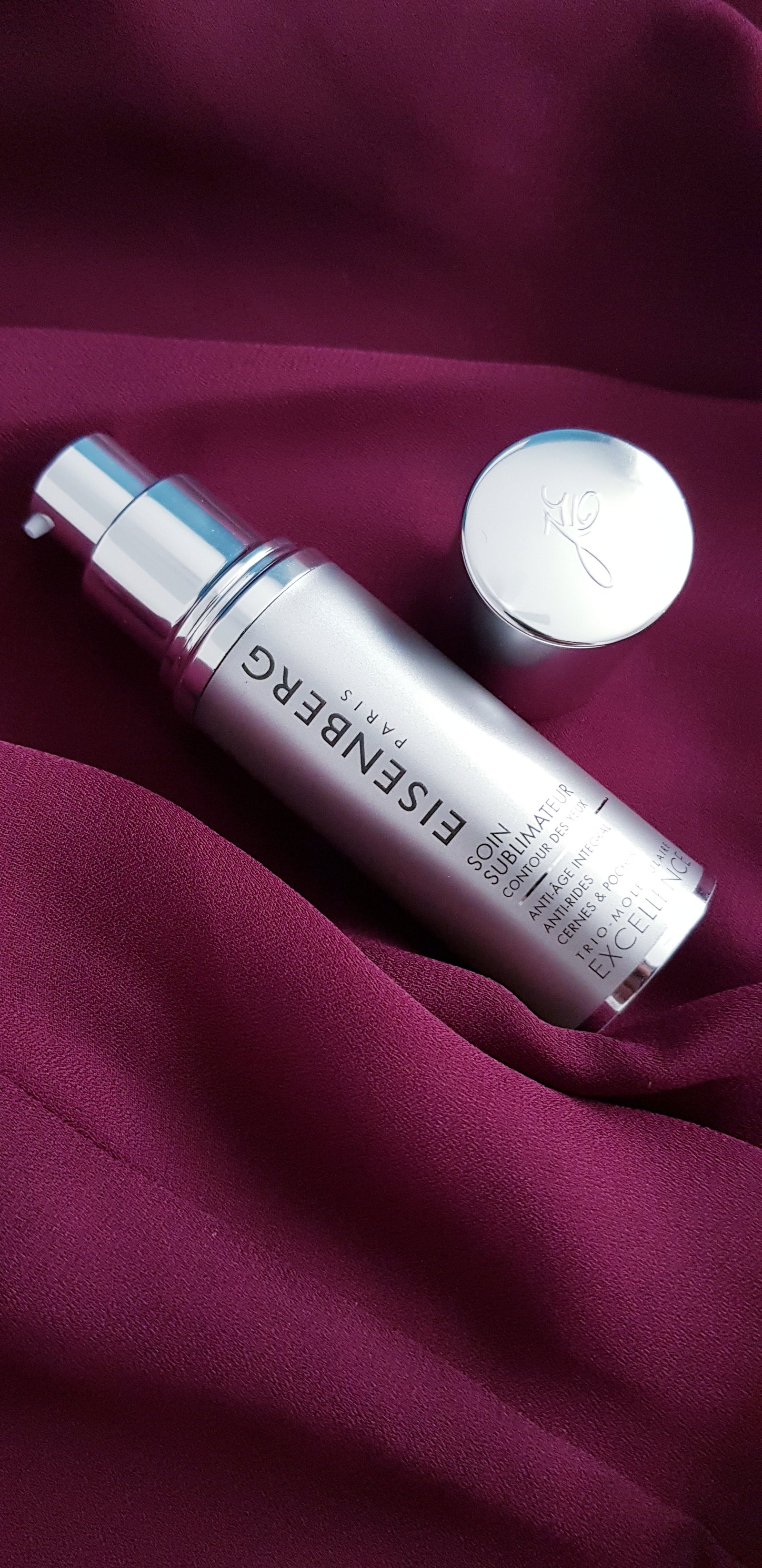 How to Use
Morning and/or evening, apply to a perfectly cleansed eye contour, massaging gently and patting. Excellent make-up base.
Benefits
Smooths fine lines and wrinkles with regular use
Diminishes dark circles
Gets rid of puffiness
Eisenberg Soin Sublimateur eye gel cream is now available in the UK via Notino.
Overall thoughts
After using this luxurious eye gel cream for few weeks, I can certainly say that the cream visibly reduces puffiness and tightens the skin under eyes impressively. I really like how it works as a good base for makeup too. Any anti-ageing product that can be used in both morning as well as evening and can work great under makeup too is a winner in my books. I like this eye cream and will continue using this in my skincare routines.