With increased knowledge on how sulphates and parabens can harm your hair, the search for right haircare products have become a hot topic on Internet lately.
Parabens are chemicals that have been used since the 1950s to prevent bacteria and act as a preservative in deodorants, lotions, lipsticks, shampoos, scrubs, and more. Sulfates are effective cleansing and foaming agents that can be found in toothpaste, shampoo, and body washes, among other products. Sulfates are added to products to create a lather or bubbles and remove dirt and oils from skin and hair. When they're used in shampoos, sulfates are very efficient cleansers — maybe a little too efficient — and can pull a lot of natural oil from hair and skin.
Why Sulfates are bad for your hair?
They can cause a number of problems for your hair including drying, irritating your scalp, fading your color, and even hair loss.
Here are some of the Sulfate-free haircare products that are worth checking out:
American Cult hair care brand IGK recently launched in the UK and the excitement level was high because a) the products look uber-cool and b) they are free from nasties like SLS or SLES. This shampoo gently but effectively cleanse hair while giving them perfect grunge texture. This multitasking shampoo lets you skip finishing products like conditioner and texturizer which also means saving space in your Travel bag.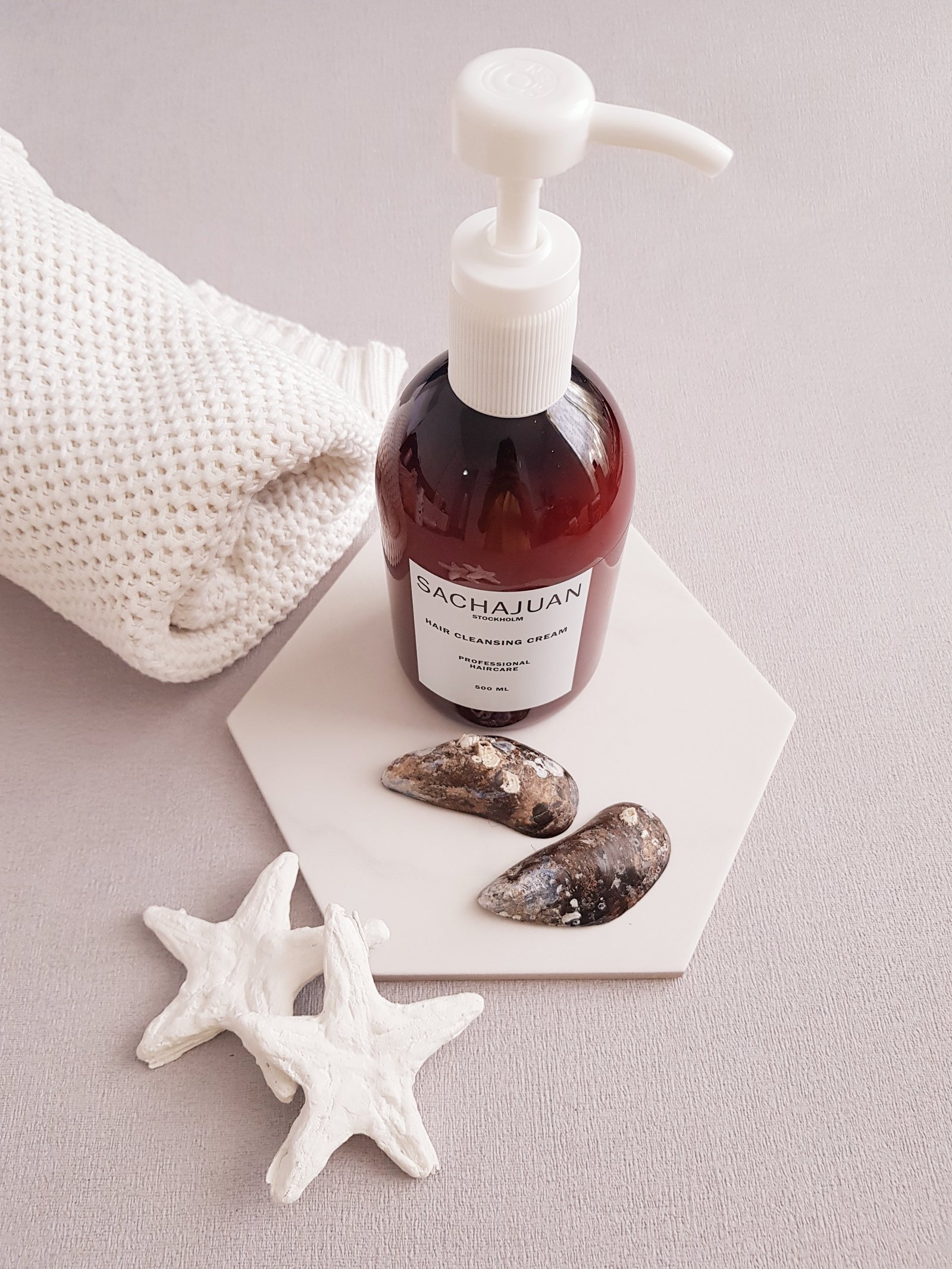 You might have seen talking about the brand a lot of times before on my blog and social media, as the products I tried earlier were really nice and are still on my Bathroom shelf. I am excited to share the sulphate-free offering from Sachajuan this time. Hair Cleansing Cream cleanses the hair using a new, non-traditional technique based on caring waxes. The new cream formula does not lather but creates shine, lustre, moisture and softness while refreshing your hair. This hair cleansing cream is suitable for all hair types including dry, bleached, coloured or damaged hair plus you do not need conditioner with this saving lots of time and space. This refreshes the hair, delivering second day texture and is also great for hair extension wearers.
If you have thin, lacklustre hair, the Cleansing Volumising Paste (with Pure Rassoul Clay and Rose Extracts) by Christophe Robin is for you! This cleansing paste is a deep cleansing, shampoo-like treatment with a unique consistency and volume-boosting benefits. The 85% natural-based formula transforms upon application from a paste-like texture into a lightweight foam, with pure Rassoul Mineral Clay, rich in trace-elements, working to absorb dirt, oil and impurities while densifying each follicle for enhanced strength, lift and thickness from the root.Extracts of Baobab Leaf and Centifolia Rose Water impart a soft, supple texture, with antioxidant properties to help combat free radical damage and protect colour vitality. Tresses are left feeling refreshed and rejuvenated, with superior volume and body.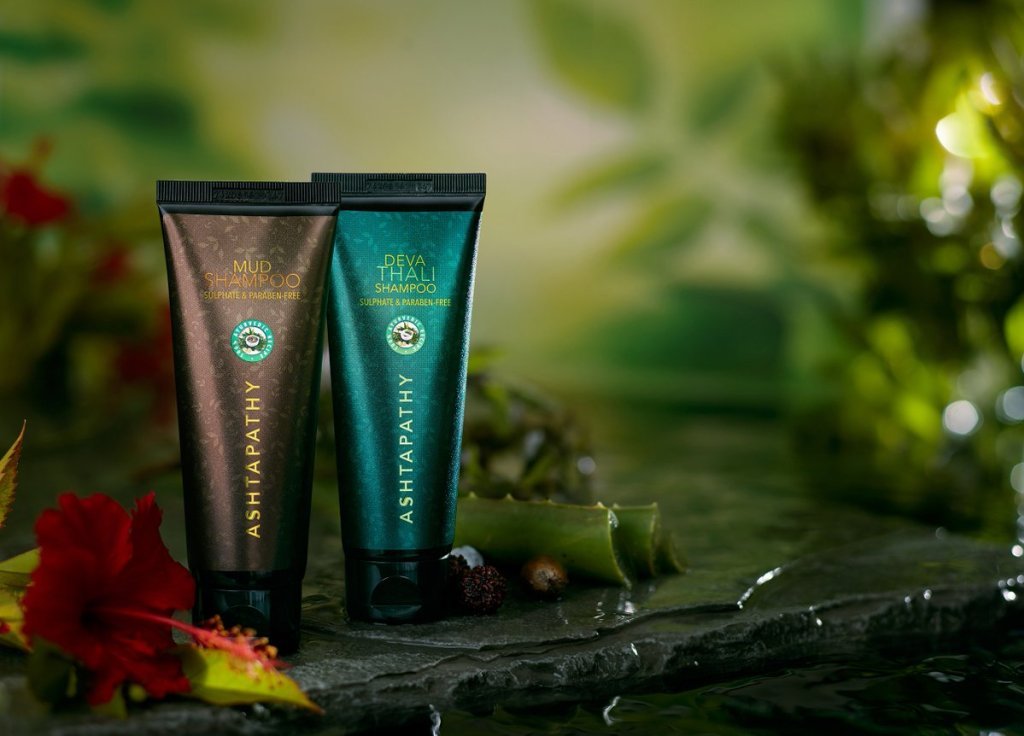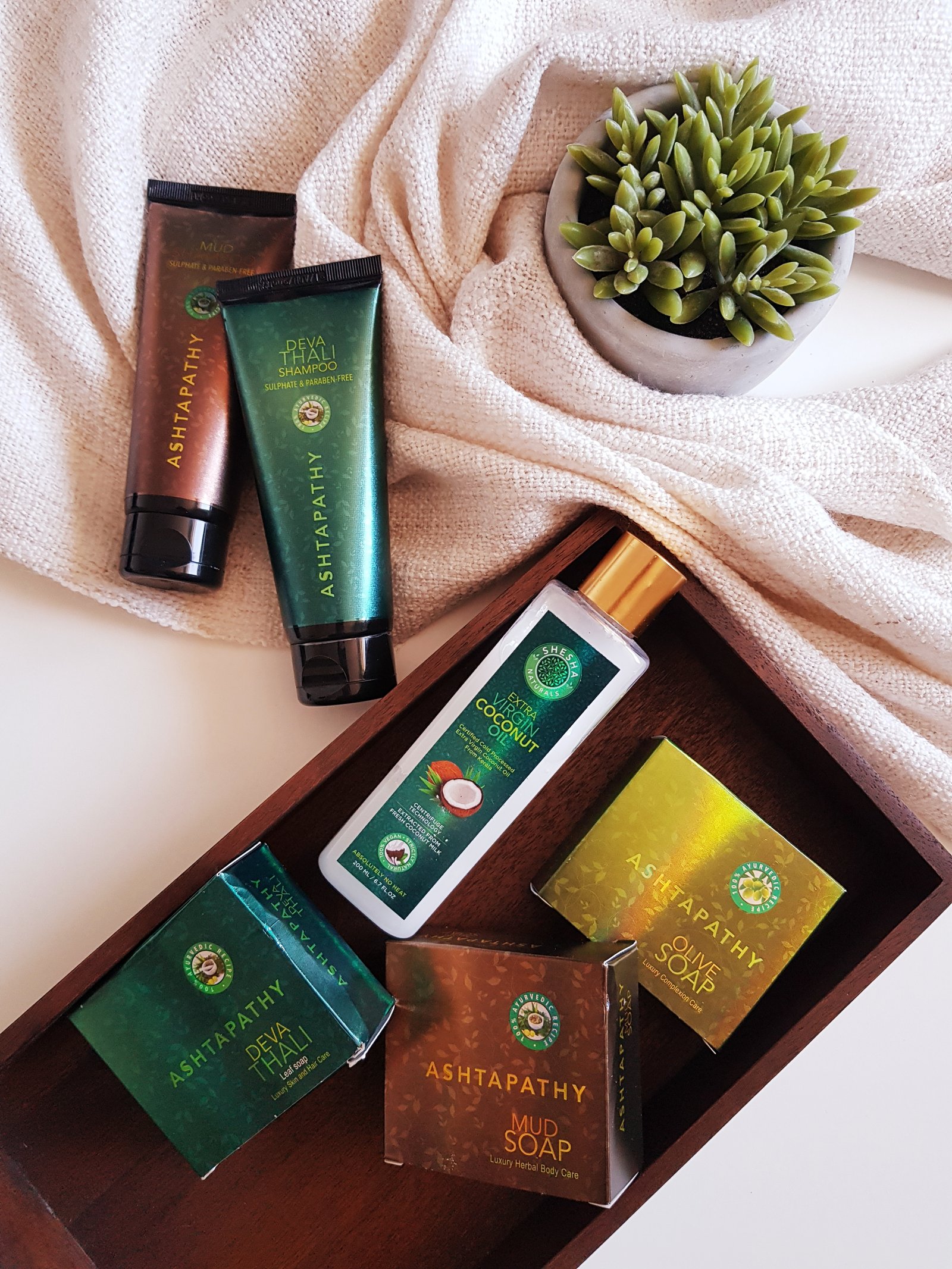 If Natural & Ayurvedic Haircare is your thing then Ashtapathy is a great brand to go for! Ashtapathy Devathali and Mud shampoo are made from Ayurvedic mixture of over 11 exotic herbs like Thali, Shikakai, Henna, Thulasi, Bringa and 100% pure coconut oil. Devathali Shampoo is a gentle herbal Cleanser enriched with the natural goodness of Hibiscus, Shikakai and Henna. Adding volume to your hair, it effectively tackles problems like premature greying, split ends, dandruff, dryness and hair damage. It is also an excellent conditioner that protects hair from daily damage.
Mud Shampoo is a unique shampoo created with the tried and tested goodness of 'Multani Mitti' (Fullers Earth) making it a natural cleanser that strengthens hair and enhances growth. The shampoo brings about a natural shine along with lustre. It is instilled with natural anti septic elements that makes it an effective remedy for dandruff and split ends. The shampoo also tackles and removes excessive oil as well as toxins from scalp. Regular use makes hair radiant and beautiful. An ideal shampoo for everyday use.
My hair love both shampoos as these take care of greying, dandruff and itchy scalp while keeping them moisturized. When I was in India in March & April, these were the only Sulphate-free shampoos I had and I immediately fell in love. After Keratin and Colour, my stylist mentioned to use only sulphate-free products to keep the colour and keratin longer. I undoubtedly switched to these shampoos and I'm so glad I did!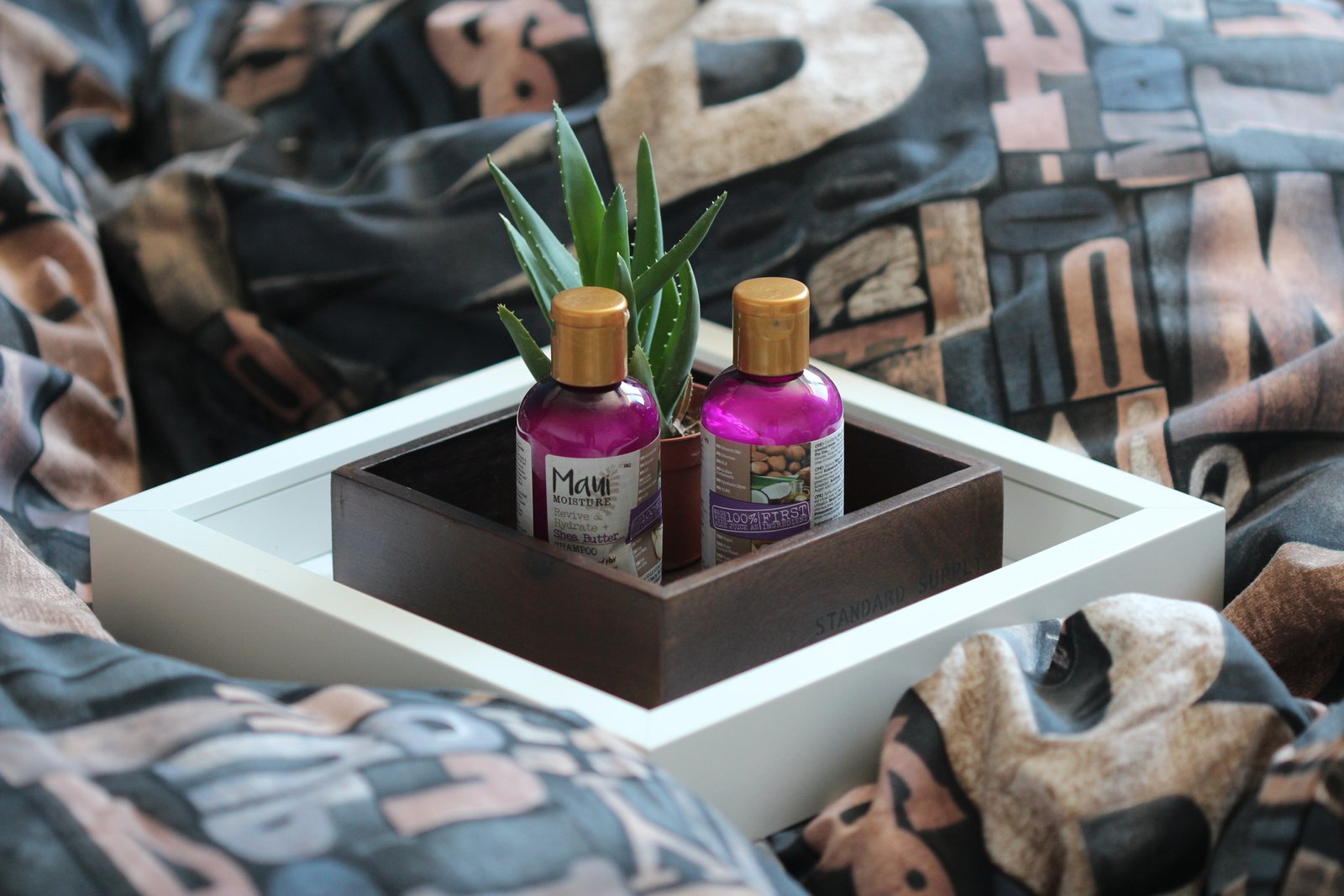 For dry and damaged tresses, revive & hydrate + shea butter shampoo and conditioner is my first choice. These shampoo and conditioner are made from 100% Aloe Juice as first ingredient. Creamy shea butter is whipped into this hydrating shampoo blend along with rich coconut and macadamia oils help deeply quench, nourish, and soften strands to get your hair back to looking healthy.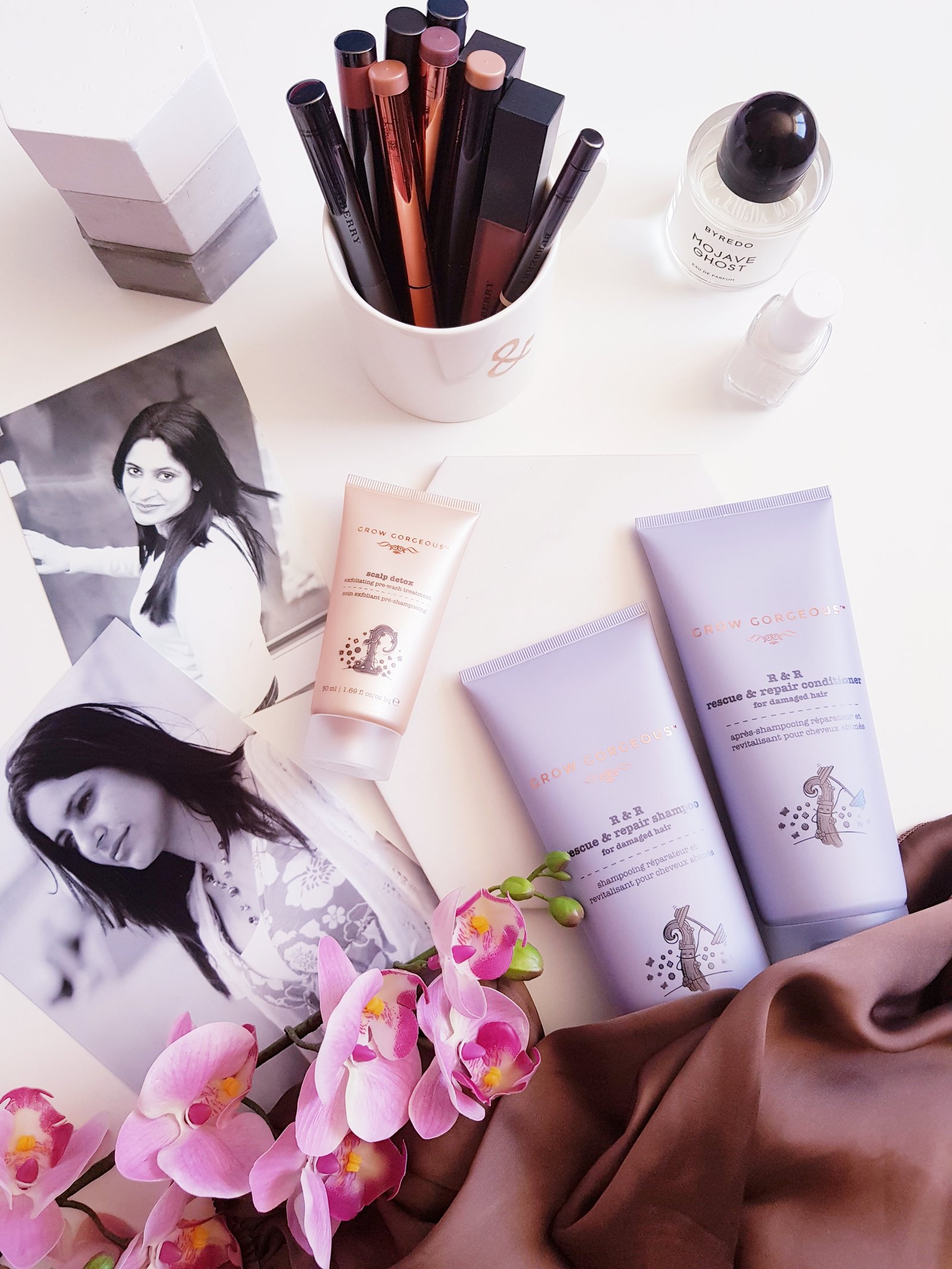 Whether the damage is done by heat, styling, colouring or its due to sun and UV – the Rescue & Repair range from Grow Gorgeous is what you may need to restore your tresses to your former glory. The unique duo restores & repairs from within, getting inside the problem of hair damage and reinforcing hair strands instead of just masking the issue. The shampoo is formulated with 80% natural and conditioner is formulated with 89% natural but effective ingredients (read more).
Detoxifying your scalp from all the harmful chemicals, styling products residue etc is so important for health of your hair and scalp. Now you can get a FREE mini Scalp Detox with any Shampoo & Conditioner bundle purchase online with code ASH (*offer expires 9th July).
Sensitive scalp peeps and anyone with dandruff issues need to check out this 100% vegan and cruelty-free brand. This Swedish brand has a great range of shampoos and conditioners including some really lovely hair masques. Heal range provides dandruff relief and promotes hair growth. These also have colour guard complex meaning your hair colour will last longer compared to regular hair products. Heal range is uniquely formulated to soothe itchy scalps, treat dandruff, prevent hair loss and increase hair growth.
The True Soft Shampoo has gentle formula that softens, moisturises and strengthens the structure of hair. The shampoo has frizz fighting ingredients and gives shiny locks – Bye Bye Dull hair! The gorgeous multi-tasking conditioner is designed to reduce frizz and the loss of colour associated with washing and hair styling.This can also be used as deep conditioning mask which is even better if you have really dry ends. Just apply to damp hair after shampooing and leave on for 3 mins before rinsing thoroughly to reveal shiny smooth hair.
We all need a hair mask that can work its magic to leave our hair feeling hydrated, free of frizz, tangles and split ends. This hair mask is enriched with Baobab oil and is ideal for all hair types that suffer from dryness.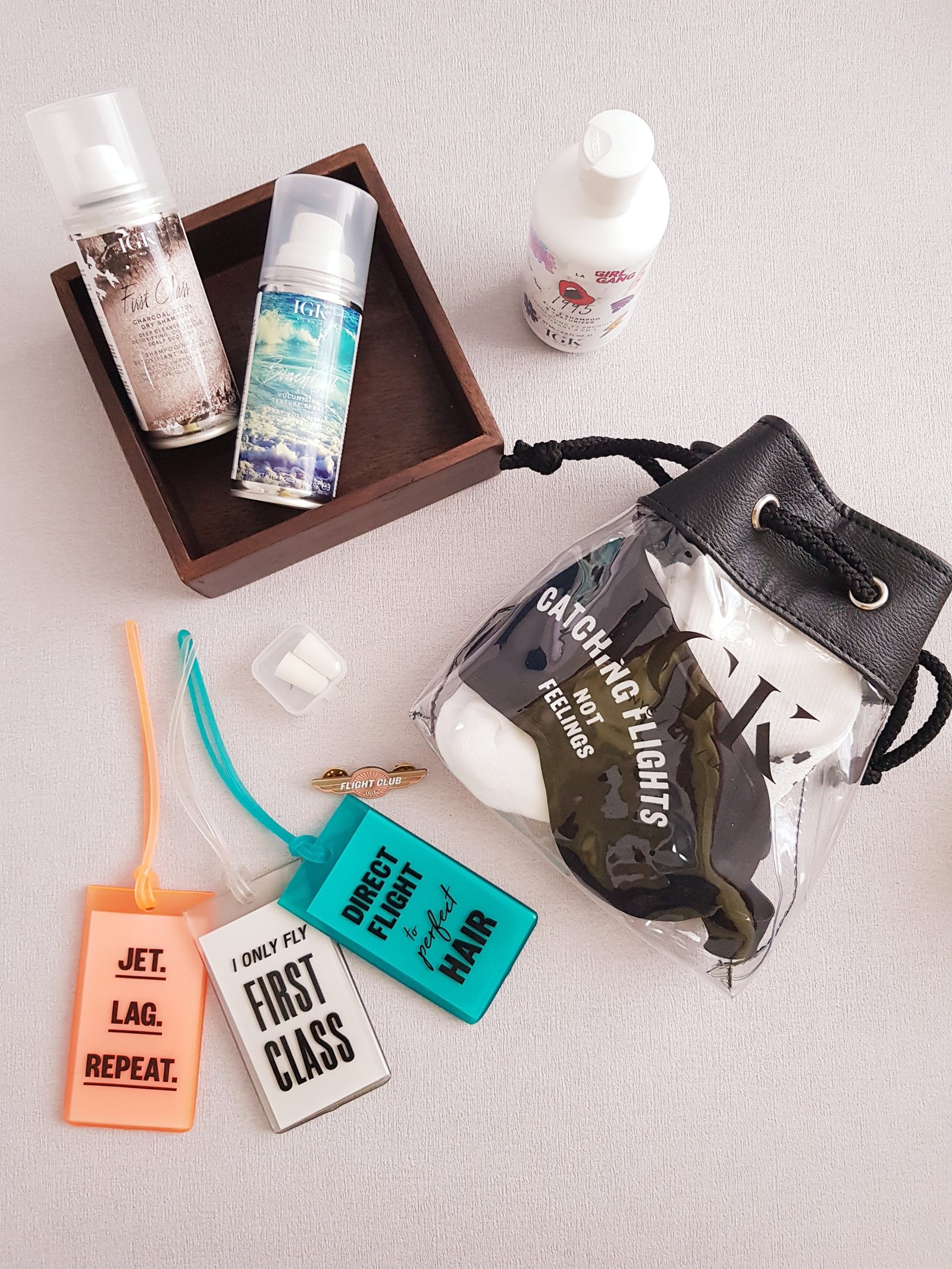 Nearly every haircare brand has got a dry shampoo to banish those greasy sclalp and give you second day hair that look and smell good like you have just walked out of salon. This is a heavy-duty cleansing formula that empowers hair between washes. The charcoal powder sucks up dirt, oil, sweat and buildup to make hair look clean, and white-tea extract imparts a cooling, soothing effect to the scalp to make it feel clean. This dry shampoo works to soothe scalp and strengthen hair. It smells like expensive perfume, and a little goes a long way, so you can coast straight through to day five worry-free. Plus How Cool is their Flight Essentials travel bag!
This salt-free volumizing Texture Spray delivers a windswept beach wave look in seconds, without heaviness, stickiness, or drying. This spray is great for use on wet or dry hair; aerosol delivery ensures easy, even lift, texture, and shine in a lightweight, build-able formula. Beach Club's fragrance features lush, vibrant notes of guava, coconut water, pink lotus, midnight violet, and vanilla. The addition of glycerine works to lock in the hair's natural moisture while delivering build-able texture. This texture spray is gentle enough to use daily and on color-treated or keratin hair.
For weak, damaged and brittle hair, Moroccan Oil's Moisture Repair Shampoo comes to rescue.
The luxurious argan oil enriched shampoo is formulated to gently cleanse hair whilst restoring elasticity. Its keratin-rich formula provides essential fatty acids to strengthen the hair's structure and intensely moisturizes locks for a healthy shine. My hair feels soft and smooth after every use.
The creamy conditioner is designed to revive weak, damaged hair and transform it into smoother locks. Its lightweight formula contains a high concentration of keratin and fatty acids to rebuild strength and boost moisture levels, leaving hair manageable and calm. Argan Oil works as an antioxidant to protect hair from free radical damage, colouring, chemical processing and heat styling.
It's good that we have so many amazing options for every budget available in the market now and its high time we go sulphate-free to protect our hair and scalp.
Until next time
Ash xo
Instagram | Bloglovin' | Twitter
*This post features some PR samples. Opinions are my own & unbiased.