Inspired by words originally found in classic Chinese poetry, Setsu, Getsu, and Ka – translated to snow, moon, and flowers – this kit aims to reflect the natural beauty of Japan. Delivering the tones and radiance reminiscent of a serene winter scene, it is perfect for creating seasonal party looks. The limited-edition lip, cheek, and eye components make a delightful gift or addition to your own collection.
SUQQU launched two kits for the upcoming Holiday Season. Each kit contains 3 products with sparkle/glitter packaging that looks very festive. The products sit in a black sliding card box – perfect for gifting! I was very kindly gifted 2021 Holiday Makeup Kit B that includes:
1× SUQQU Signature Color Eyes 6.2g Eyeshadow 111 TSUKIKAGUYA: Moon Grey x Calendula Orange – This palette allows to create modern and chic winter looks, bringing the dimension to the eyes. This is such a versatile palette that can be used in so many different ways. I love the color story with a good mix of cooler and warmer tones. You can create so many sophisticated festive looks. The shades are very pigmented and they blend like a dream. These eyeshadows last so well on the eyes and I didn't experience any fallout while application either.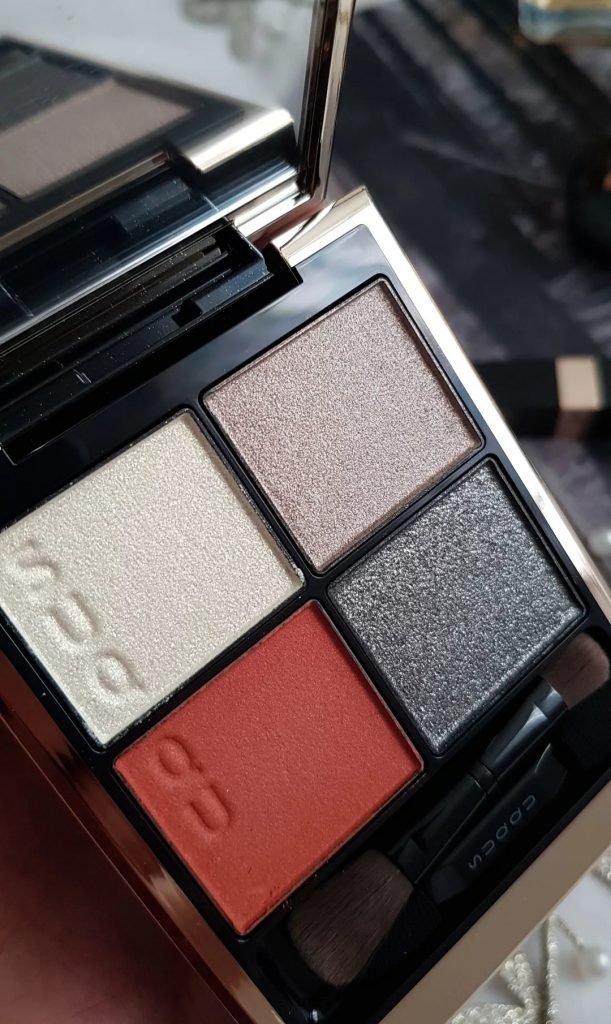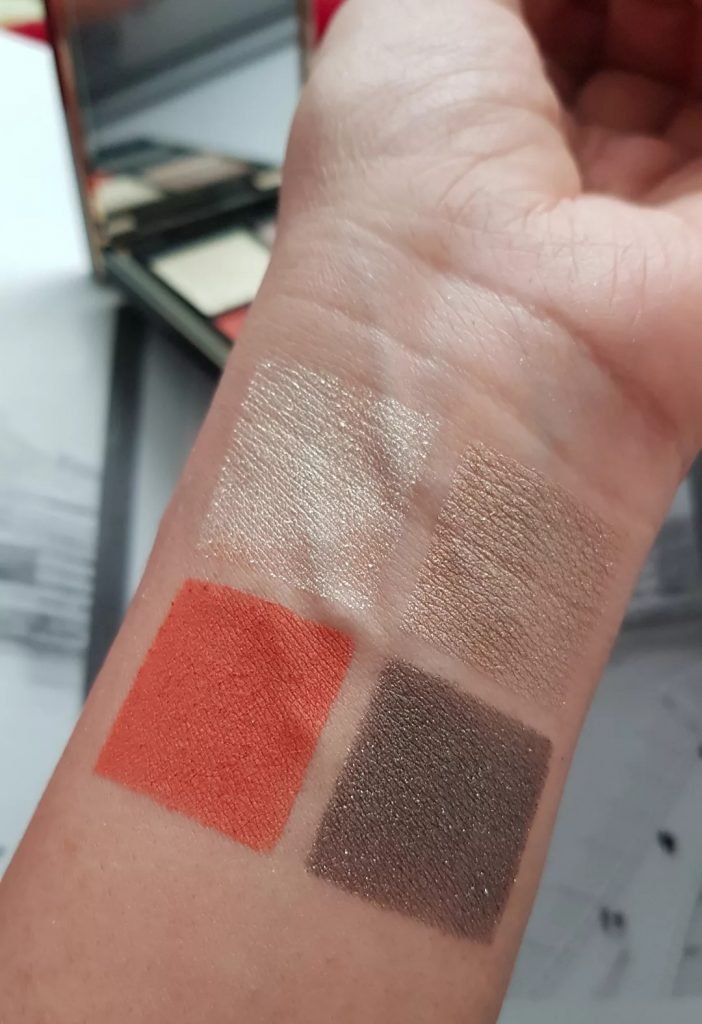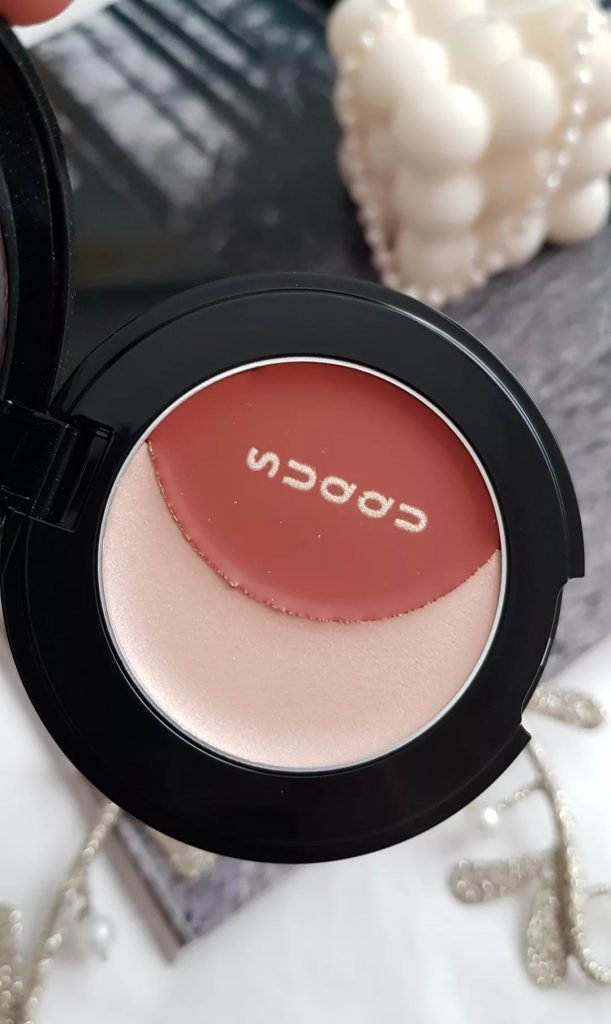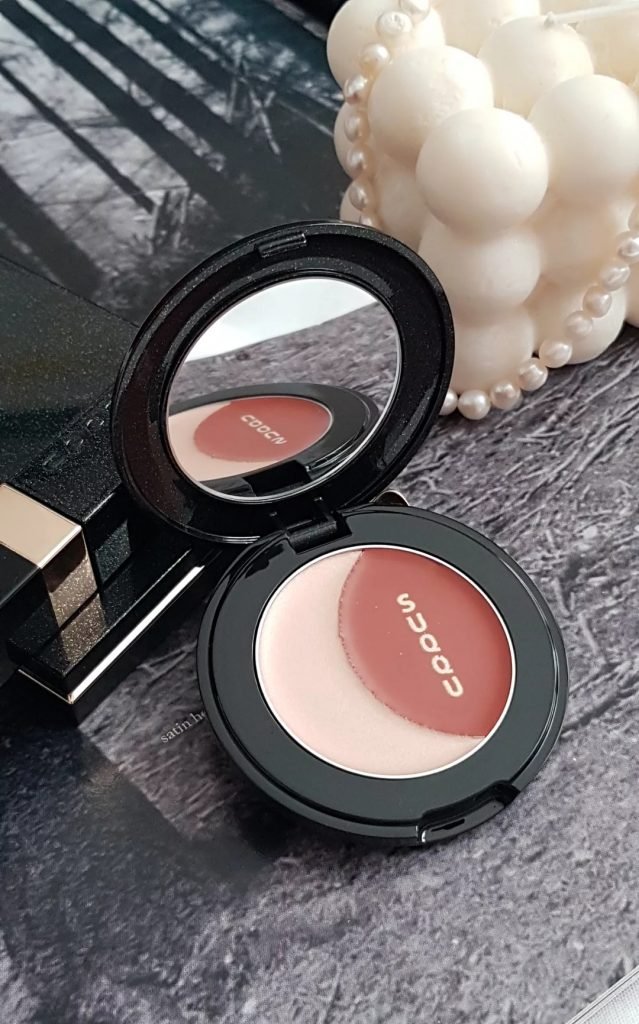 1× SUQQU Moon Gleam Highlighter & Blush 5.4g Cream highlighter and cream blush 102 TSUKIKAGE: Luster Beige × Mellow Brown – This is a new product in the entire SUQQU makeup line and I'm not sure if SUQQU will make it permanent but I really hope they do because it is bloody stunning! This beautiful warm-toned highlighter blush has got a creamy formula that melts into the skin effortlessly, enhancing the cheeks in the most natural way for a healthy glow. The cream highlighter has a pearlescent finish and looks absolutely gorgeous on the skin. The blush has a rusty tone and you will not need a bronzer with this look. This blush highlighter combo is perfect for that one-and-done look! It looks very elegant and sophisticated on the skin. I am very impressed with the pigment and how beautifully it blends on the skin.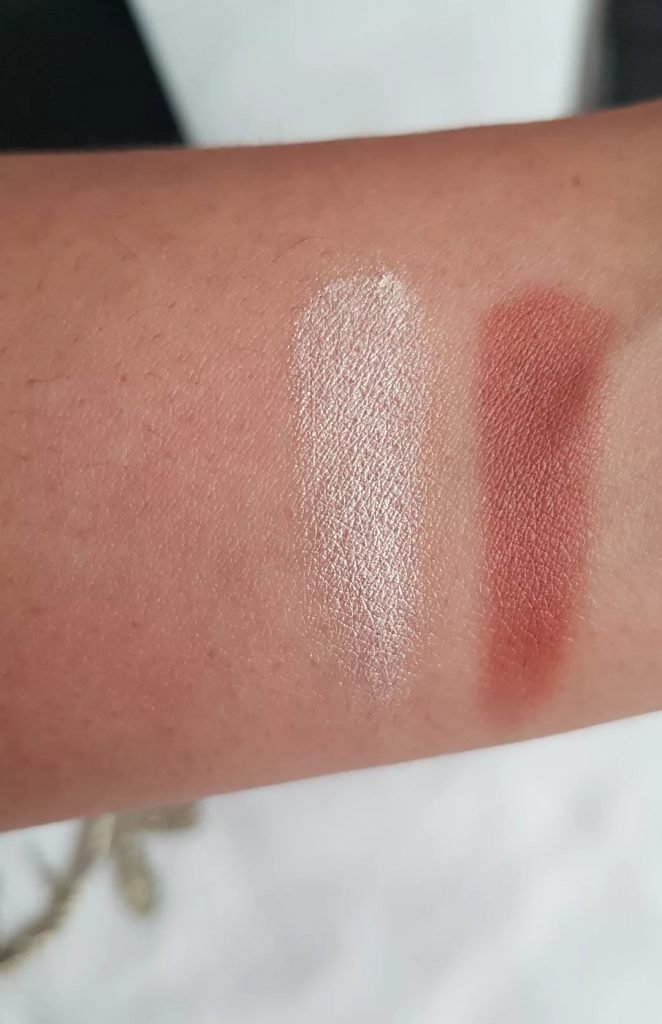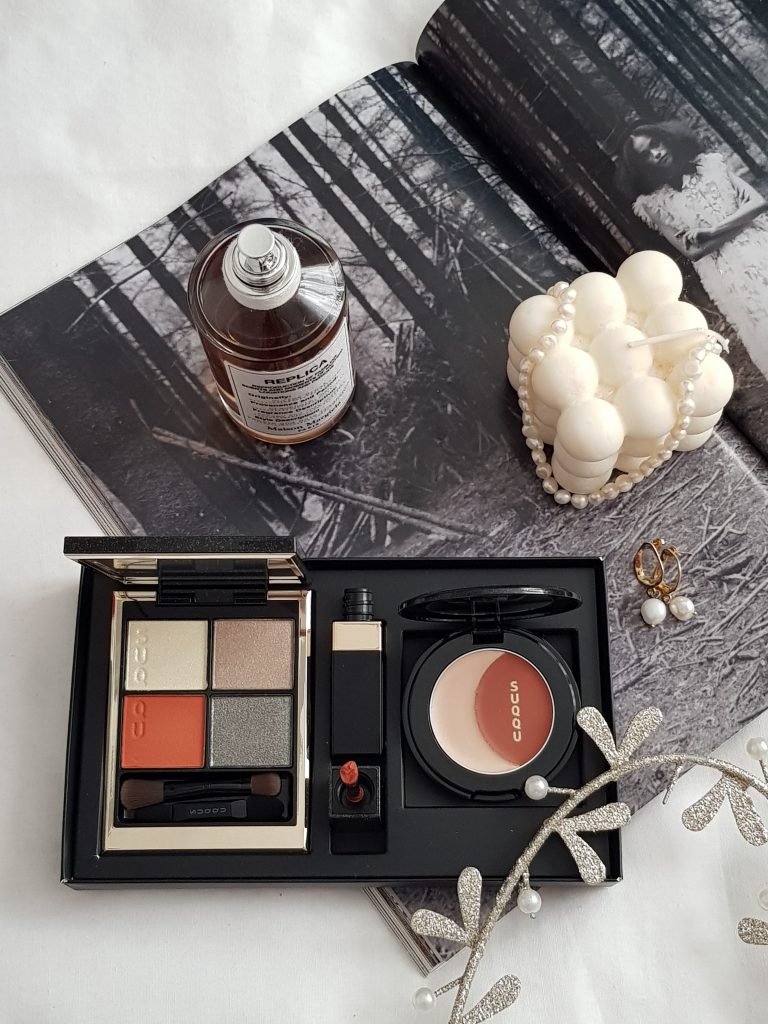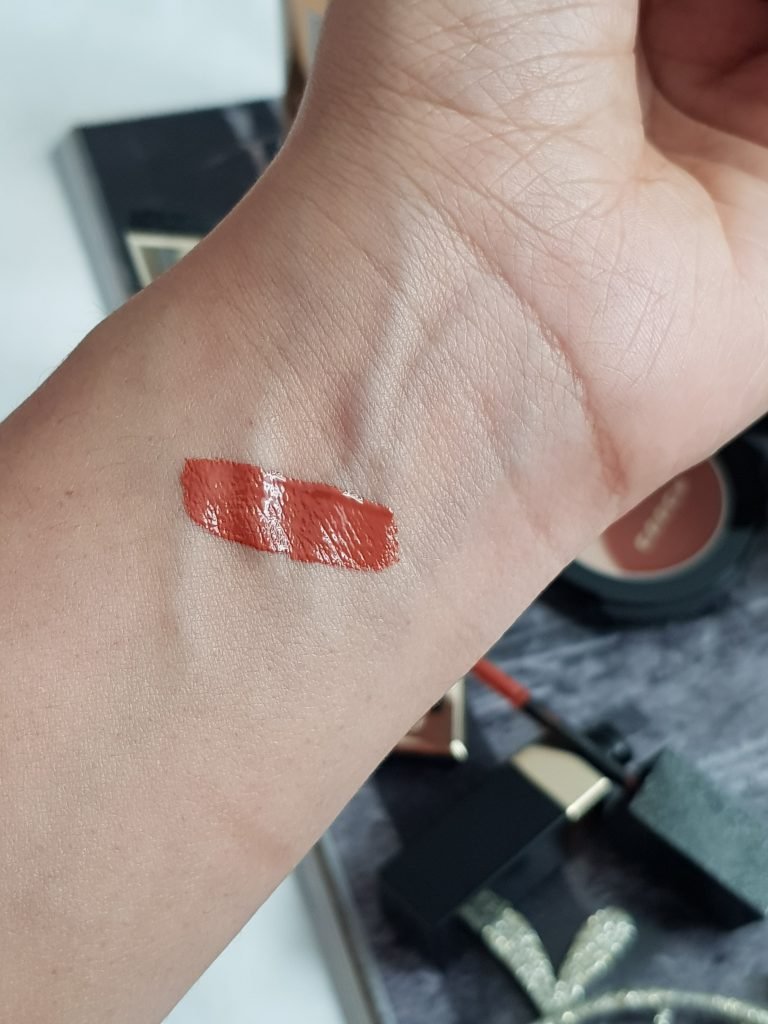 1× SUQQU Comfort Lip Fluid Glow 3.3g Mini liquid lipstick 107 MITSUKAKI: Warm brown-orange – This mini lipstick has a rust tone red shade which complements the color story of Kit B. This rich orange tone gives a sophisticated warmth to the lips. The shade ties this whole look together and looks absolutely stunning on the lips. The lipstick is so pigmented that it deposits full color in just one swipe. They last so well on the lips. The glow formula has a sheen but it is nothing like lacquered lipsticks. This lipstick looks very elegant and is so comfortable on the lips. It's a gorgeous bold shade that will get you compliments.
These kits are priced so well (£72 per kit) and I love everything you receive in the set. The colors compliment each other so well. Overall, these kits make a lovely choice as Christmas presents or as a treat to yourself. These Holiday Makeup Kits can be purchased from 5th November from Selfridges, Liberty and Harrods in the UK.
Also check out 2021 Holiday Makeup Kit A which is also beautiful.
Until next time, Ashh xo
*This post features press samples. Opinions are my own and unbiased.