SUQQU – Premium Japanese Beauty Brand is launching its Autumn Winter 2022 color collection inspired by the deep and vibrant colors of Autumn. The collection comprises SUQQU's bestselling and most popular products in brand new shade combinations along with limited edition shades. There's a new limited edition product also included in the collection.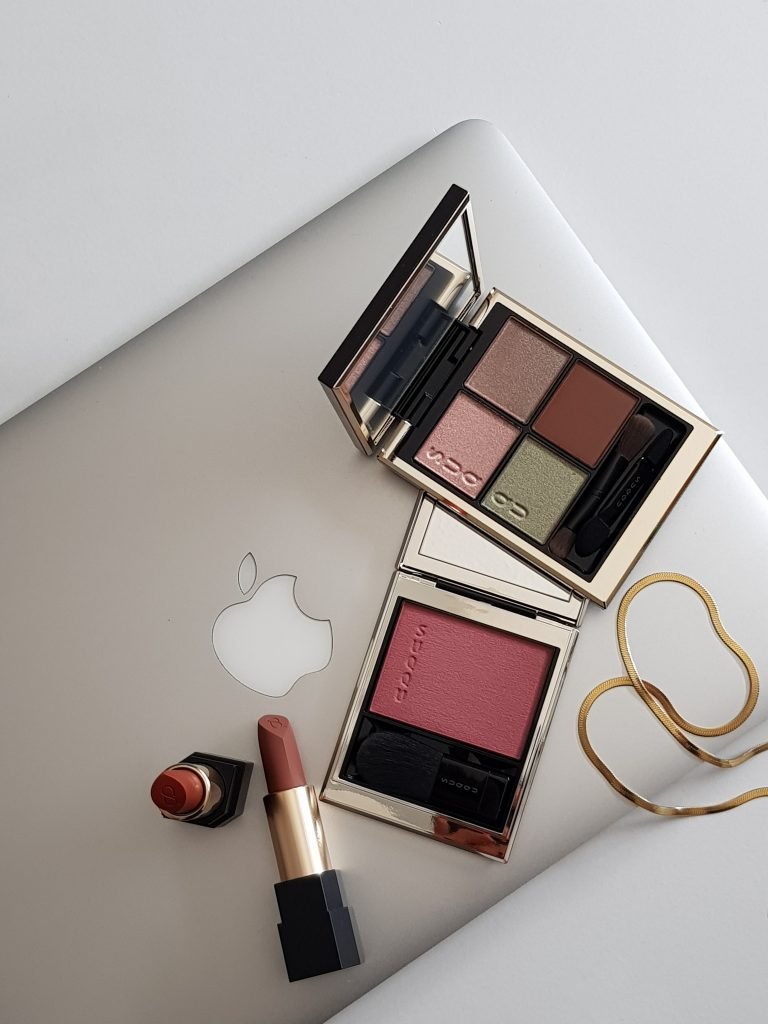 SUQQU Signature Color Eyes | £48
Three permanent and one limited-edition color combination with dramatic shades are included in the Signature Color Eyes range this season.
09 Kaorikaze / Honey Gold x Maple Red – A warm combination of deep red and glistening gold.
10 Irohaatsume / Sepia Brown x Bronze Yellow – This sophisticated quad features a blend of pink-brown and yellow, inspired by fallen leaves.
11 Yoiyukari / Icy Gray x Shimmery Purple – This quad features a vibrant purple that can be worn by itself for a statement look or layered with the remaining shades for a subtle wash of color.
117 Akiurei / Holo Brown x Ash Green – This is a limited edition quad that contains green pearls in a red-brown, with complementary pale pink for a soft finish.
My thoughts: The eyeshadow powders are so fine and pigmented. They blend like a dream. Mattes are so very special. They grab the pigment and move so beautifully on the lids. SUQQU uses skincare ingredients in its makeup and these eyeshadows have hyaluronic acid and rosehip oil that makes the blending smooth. The eyeshadows look seamless when blended and there is no cakeyness when different shades are layered on each other. Shade 117 has got such beautiful hues. It has exciting, playful colors to take you out of your comfort zone. The matte brown is so dreamy and versatile.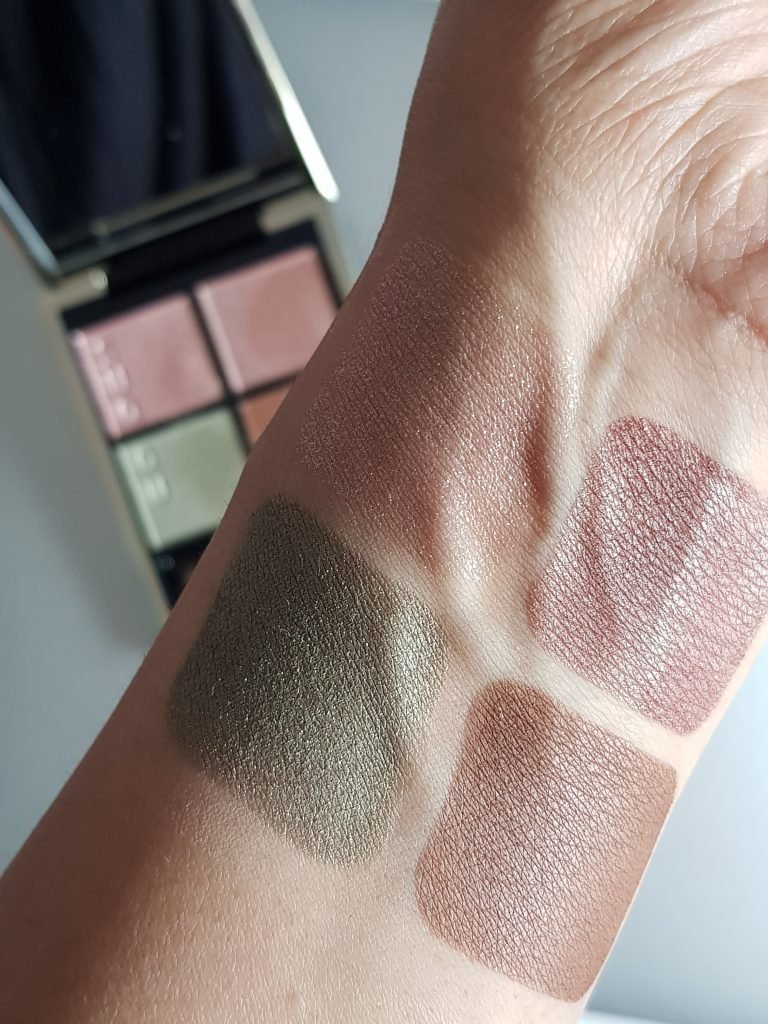 SUQQU Nuance Eyeliner | £22
Three new limited-edition shades to draw attention to the eyes are added to the easy-to-use Nuance eyeliner range.
104 Olive – A unique green with a yellow undertone, for a striking look.
105 Saffron Orange – A deep, red-toned yellow with a perfect balance of brightness and depth.
106 Dusty Pink – A soft, gray-pink with a light finish, perfect for highlighting the eyes.
My thoughts: I saw these on demo at the PR event from SUQQU and the liners look so pigmented. I have used the Nuance liner in the past and the felt tip is so fine and bendy that you may do all sorts of graphic eye looks with these and can have the finest to thickest wing possible. You don't need a special eye makeup remover with this liner. Just use warm water to remove it so it is perfect for anyone with sensitive eyes too…I really like the look of the Olive shade.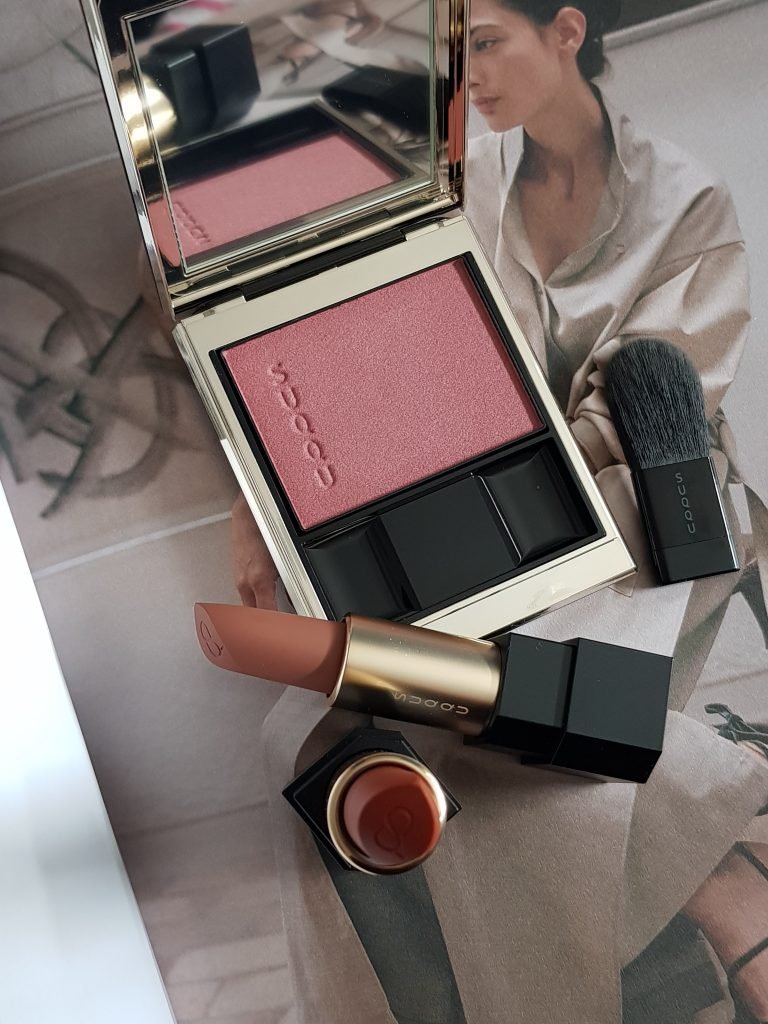 SUQQU Melting Powder Blush | £39
Two new permanent shades of the Melting Powder Blush, beloved for its flawless application and radiant color.
09 Karenzaki – This sophisticated shade features a soft beige with pink pearl, for a subtle, healthy-looking finish.
10 Okuhibiki – A deep berry red with a matte finish, for a natural-looking flush of color.
My thoughts: The sleek thin packaging of these blushes is marvelous. This is an in-between cream-to-powder formula. It is so glowy and creamy. The pigment is intense and it blends like a dream. It has that velvety finish with a glow when on the skin. I have got the shade 10 which is like peony pink and looks absolutely beautiful. It looks fresh and uplifts the skin tone so beautifully. It stays on the skin for hours without fading. Both shades 9 and 10 are permanent in the line.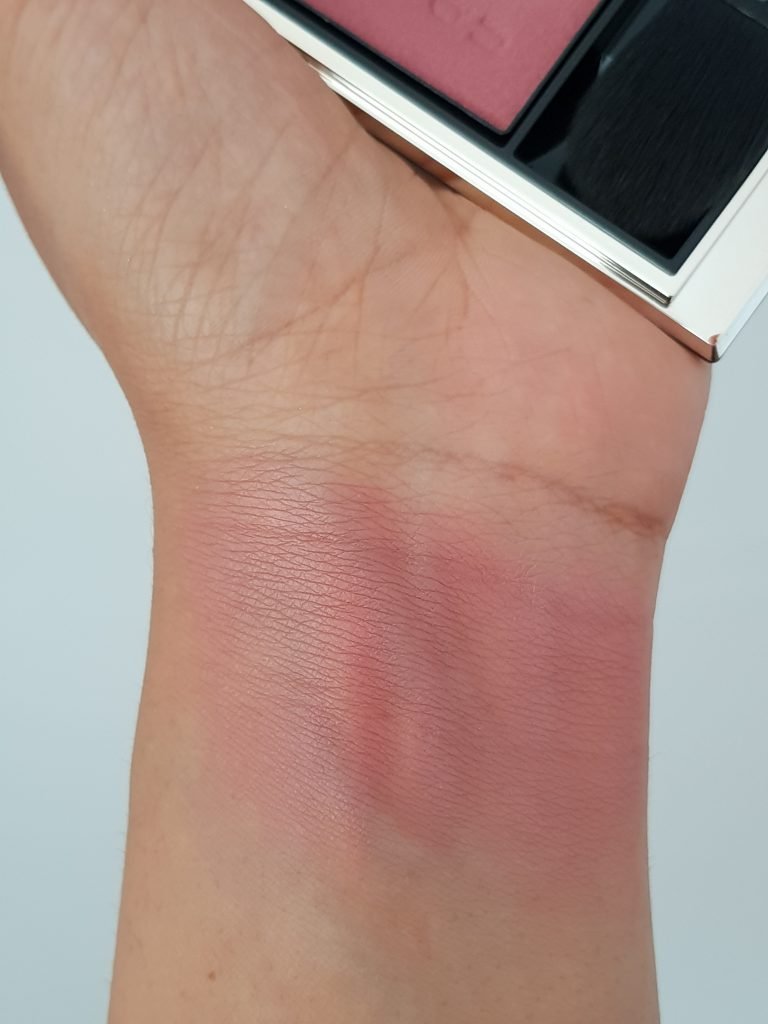 SUQQU Pure Colour Blush | £34
Two limited-edition shades join the iconic Pure Colour Blush range, all of which feature a soft gradient of color to build dimension and color on the complexion.
132 Momijigari – Vivid vermillion-red, inspired by the hue of autumnal leaves, blended with
a gold pearl highlight
133 Akinagare – A gradation of warm orange-brown blush and very pale green highlighter,
which is translucent to add a soft glow rather than bold color.
My thoughts: The ombre blushes are limited edition and look absolutely stunning. I saw them when I attended the virtual preview of the collection. Shade 132 in particular got my attention and it has beautiful red and yellow hues inspired by the autumnal leaves. Shade 133 is like a highlighter bronzer in one which is also fab and is perfect for those who prefer bronzed and glowy skin.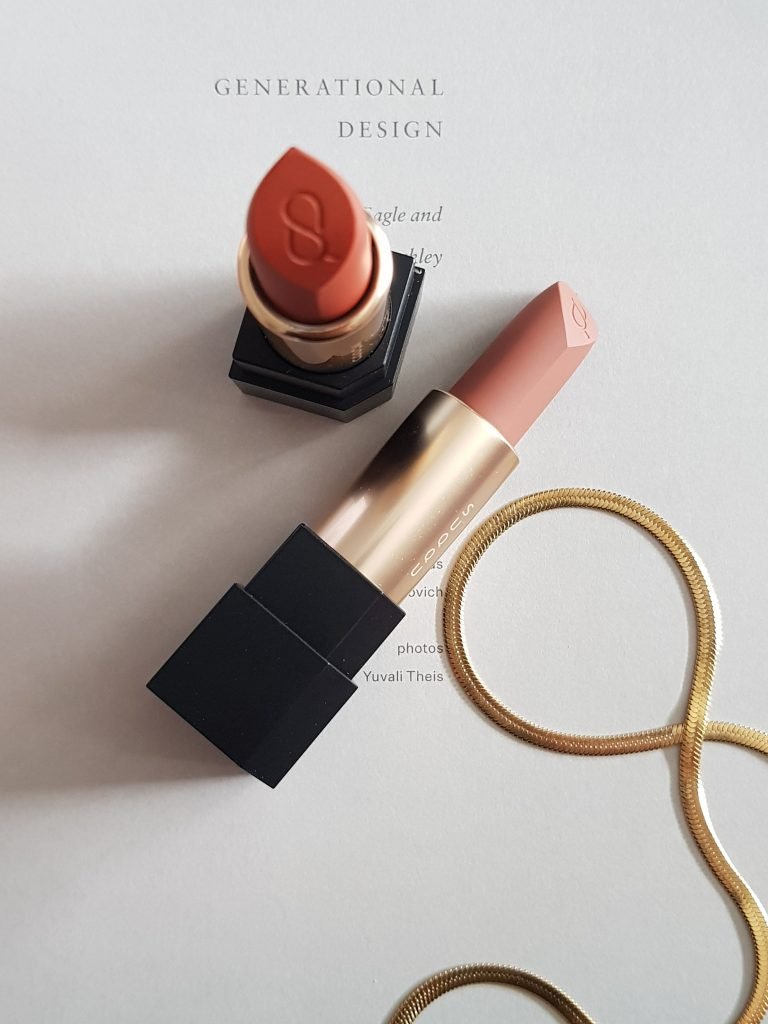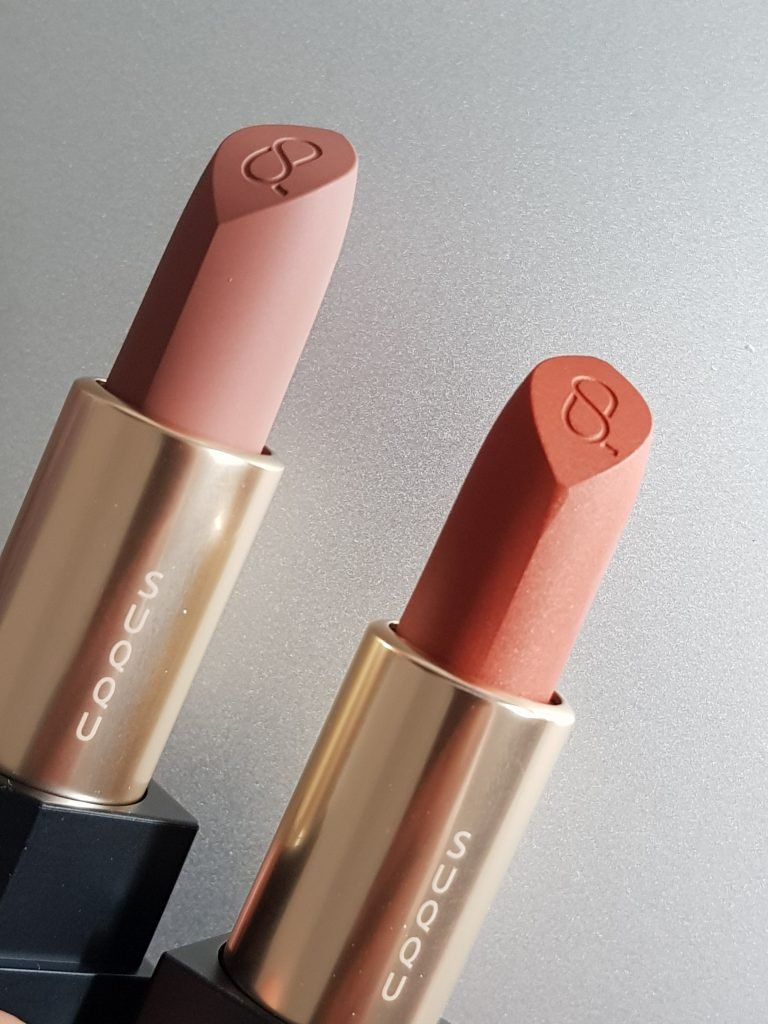 SUQQU Sheer Matte Lipstick | £33
Two permanent and three limited-edition shades join the Sheer Matte Lipstick range, which delivers a hit of color without drying the lips, making them comfortable for all-day wear.
13 Youka – A floral pink that brightens the complexion with natural warmth.
14 Yawatsutsumi – This sophisticated nude beige blends seamlessly with bare lips for a 'no makeup' makeup look.
110 Ayaazuki – A deep copper red with delicate gold shimmer particles.
111 Jyukubudou – A unique silver mauve shade with soft silver pearl.
112 Houjitsu – This warm orange-brown contains a subtle shimmer, reminiscent of twilight in autumn.
My thoughts: These lipsticks are infused with hyaluronic acid and almond oil which makes the formula so beautiful. These are both super pigmented and glide on the lips so beautifully. These have good staying power without drying on the lips. These lipsticks have a comfortable matte formula. I have the shades 14 and 112 in the Sheer Matte Lipstick. I took pictures of the swatches in both sunlight and natural light without any artificial light inside the room and you can see how pretty these shades look. I really like the look of shades 13 which is a rosy pink and also 111 which is a plumy, wine shade. I also like that SUQQU sells lipstick with reusable lids to reduce waste.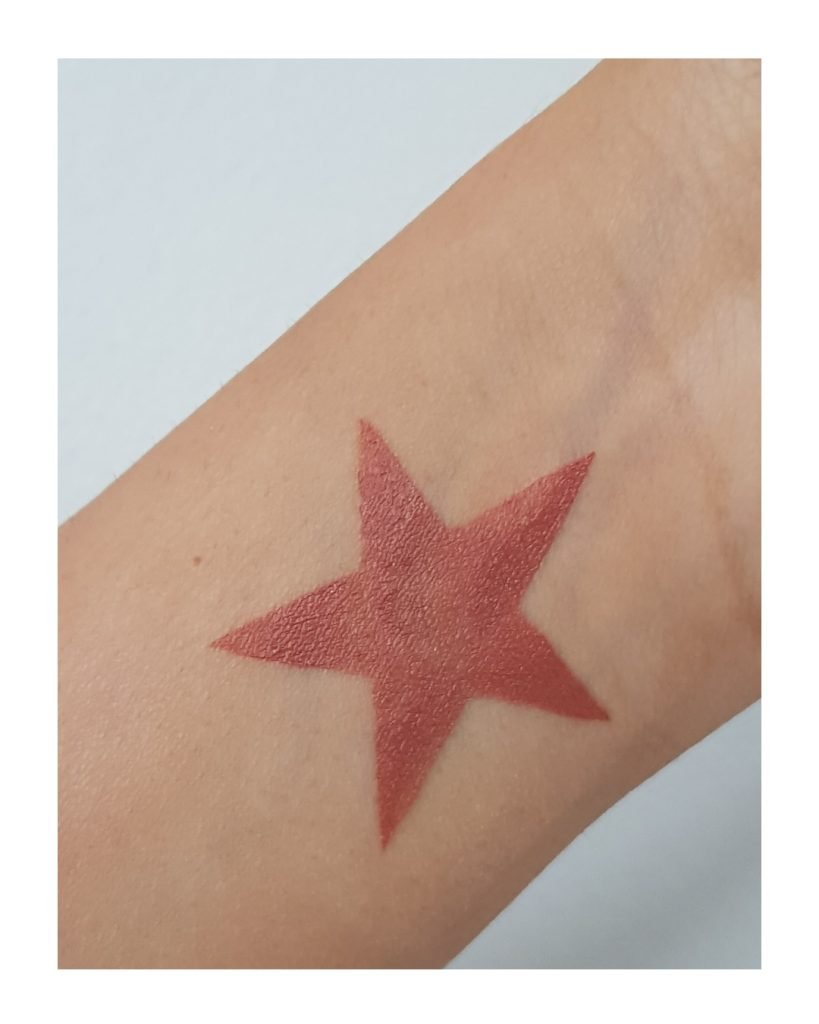 SUQQU Glow Highlighter Stick | £33
This brand-new product is a limited-edition launch, perfect for adding a natural-looking radiance to any makeup look. It can be used as a base or layered on top of makeup to add luminosity.
101 Light Green – Light green and white pearls create translucent, glowing skin with a glass-like finish.
102 Holo Pink – Shimmering pink and yellow pearls add a healthy-looking radiance to the complexion.
My thoughts: SUQQU does really good highlighters. The highlighter stick is new to the collection but I have tried the clear version from SUQQU before. It was a limited edition and is the BEST highlighter I have ever tried in my life. I am so happy to see the light green and holo pink tones this time which are completely new from SUQQU. This highlighter stick gives a wet look to the skin.
SUQQU Nail Colour Polish | £18
Three new limited-edition shades join SUQQU's collection of Nail Colour Polishes, to bring autumnal colors to your hands.
145 Hauta – Leaf green with a subdued tone, enhanced with subtle shimmering pink pearls.
146 Yureho – A soft natural beige with fine white pearls for a subtle depth and gloss.
147 Takibikari – A translucent red-brown with large pearl shimmers that add dynamism.
My thoughts: SUQQU does play with nail shades in every collection. This year for autumn I really adore the look of shade 147 which is a beautiful reddish-brown tone.
SUQQU's AW22 Colour Collection is available from 21st July 2022 at Selfridges and Selfridges.com and 5th August 2022 at Harrods, Harrods.com, Liberty, Libertylondon.com, and Cult Beauty.
Until next time, Ashh xo
*Disclaimer: AD | This post features press samples. Opinions are my own and unbiased.