It is that time of the year when we start thinking about the holiday season – the glamorous makeup to cheer us up and get us ready for the festivities and parties. I am so glad to share the new pre-holiday collection which is inspired by the sky glow and the city lights glimmering in a winters evening. This collection features cool hues and soft sparkles to create a range of chic looks, perfect for the holiday season. Not just for the holiday season, these pieces are so versatile that you may like to wear them for every occasion (I'm already planning Birthday and Diwali looks!).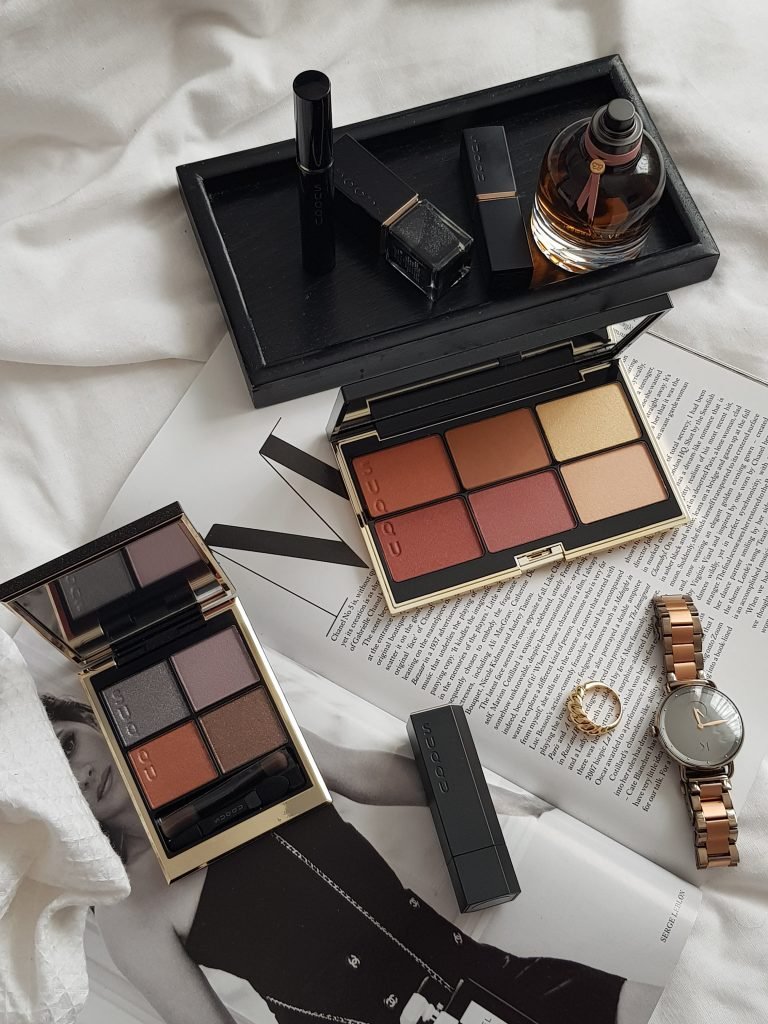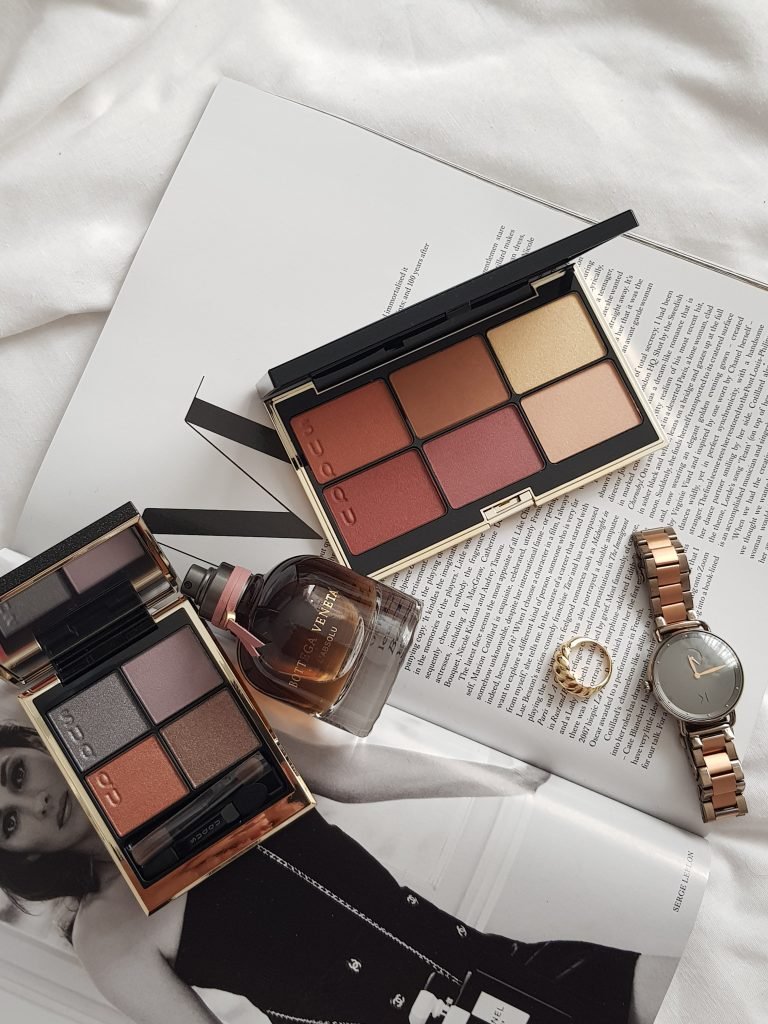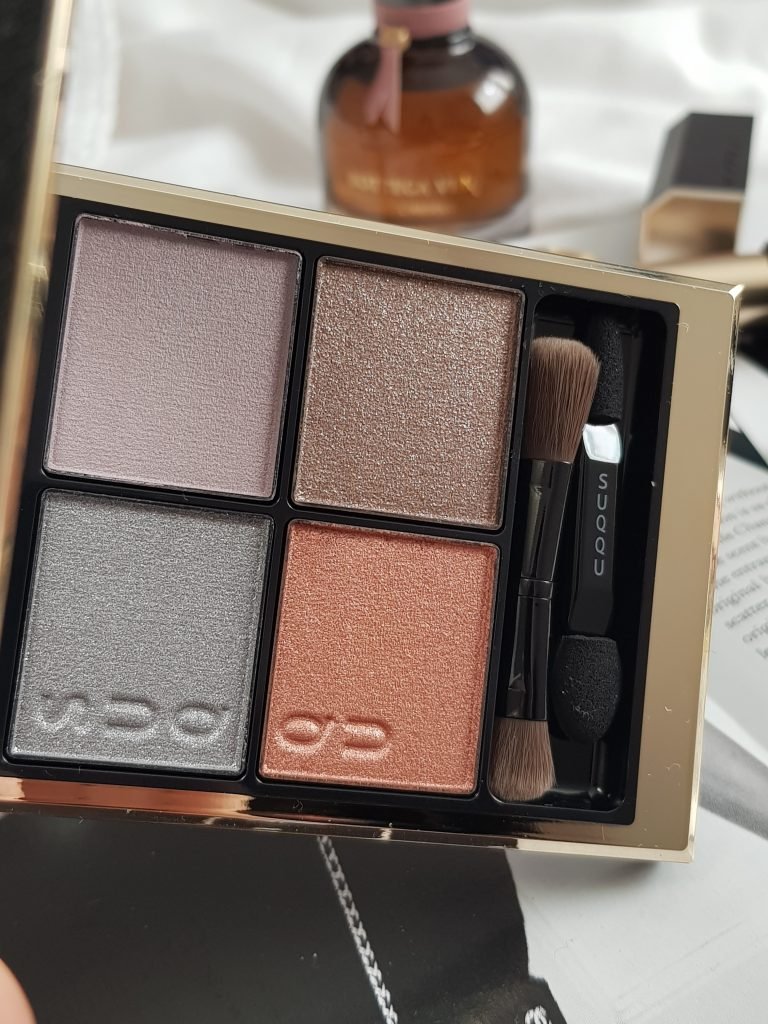 SUQQU Signature Color Eyes, £48 (6.2g) – Two limited-edition colour combinations join the new Signature Color Eyes range this season, with shades perfect for creating layered look.
108 Izanaizuki / Gold x Moon Brown – a neutral eyeshadow palette with a punch of shimmering gold to give eyes an unbeatable sparkle.
109 Fuyushizuku / Bronze x Grayish Mauve – inspired by the bright lights set against a dark night, this is a cool, smokey must-have.
The pigment is incredible and less amount of product will pack a punch. These eyeshadows are so creamy that they blend like a dream. I did not experience any fallout either. The eyeshadows have great longevity without any creasing on my lids which in my opinion ticks all the boxes when it comes to good eyeshadows for party looks. You don't have to worry about touching up or fixing your makeup when you're out at dinners or parties. I love that the sparkle is soft and not too much making each look very elegant and sophisticated.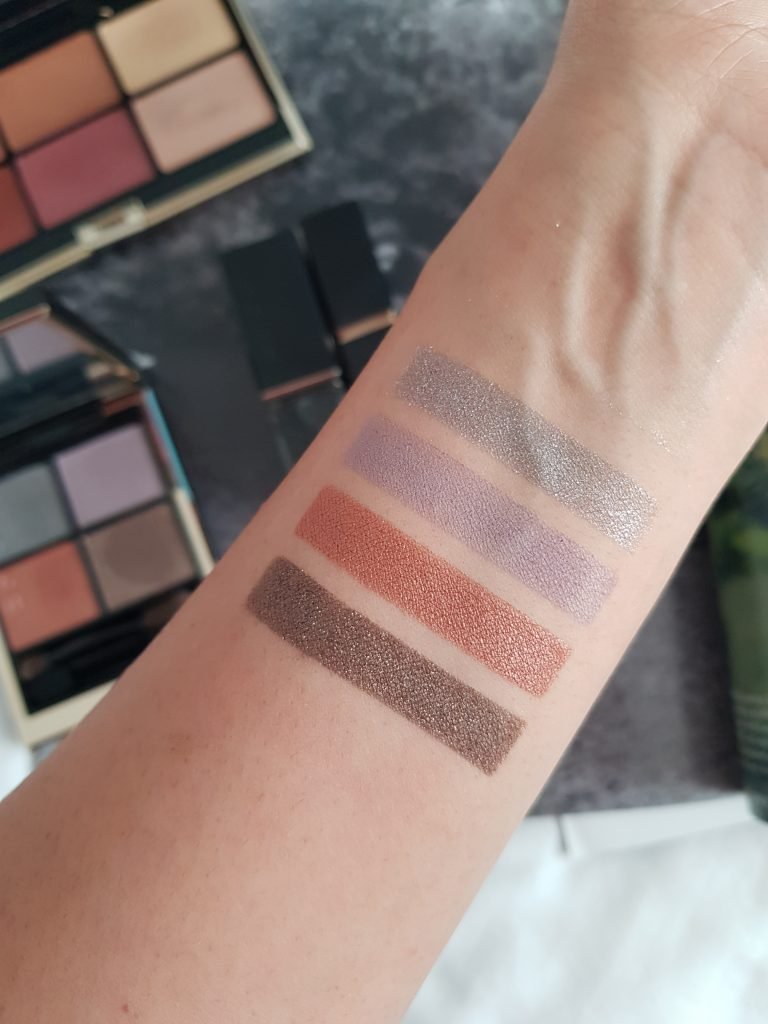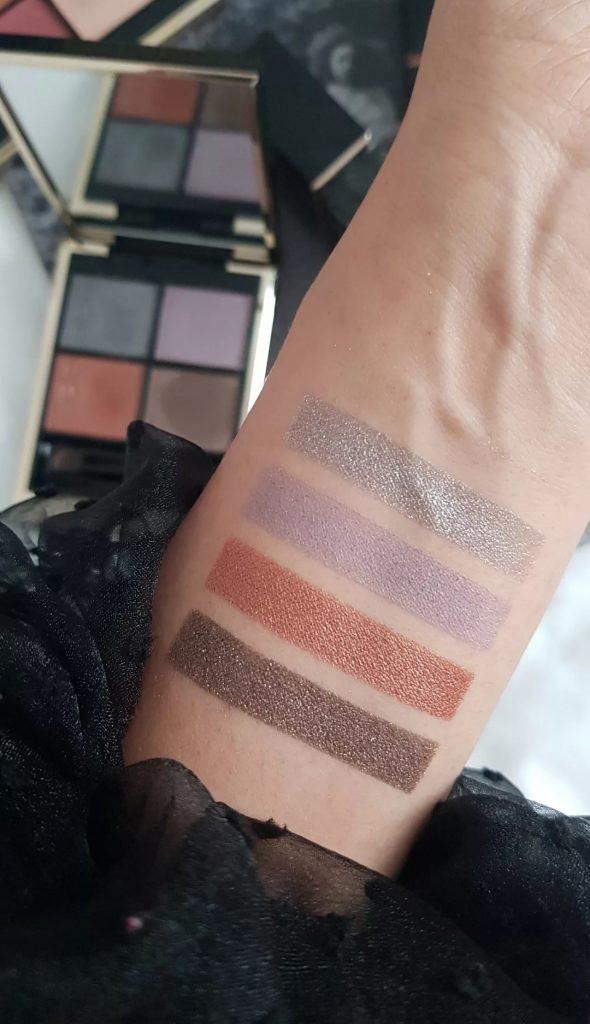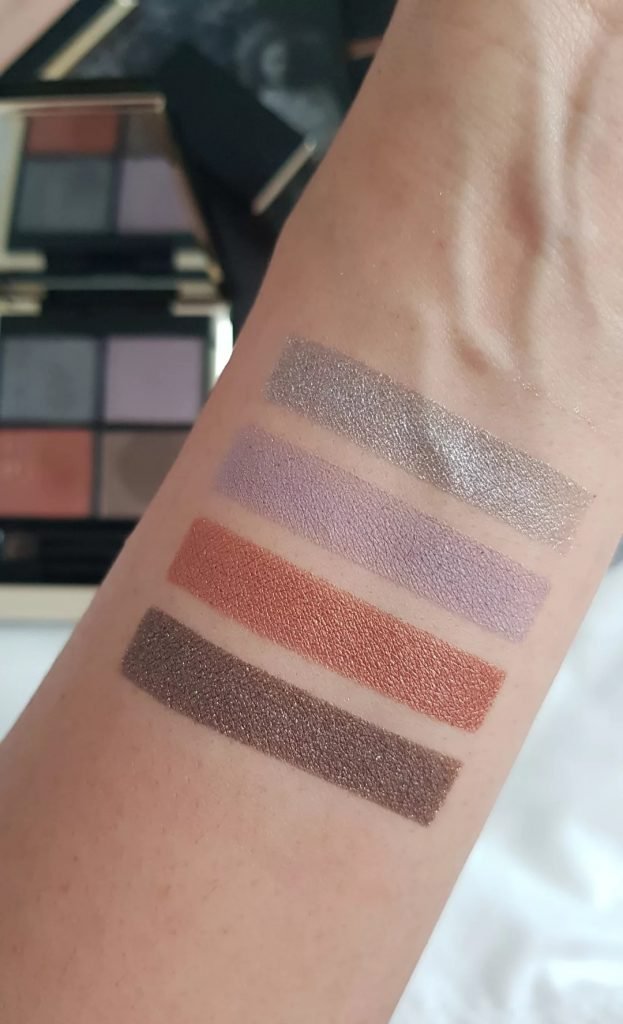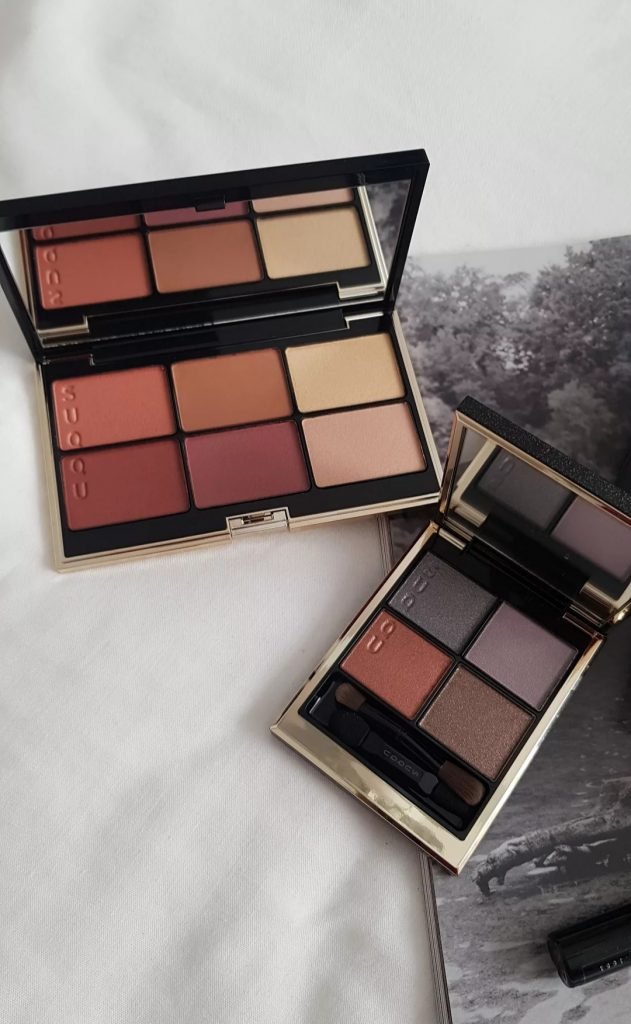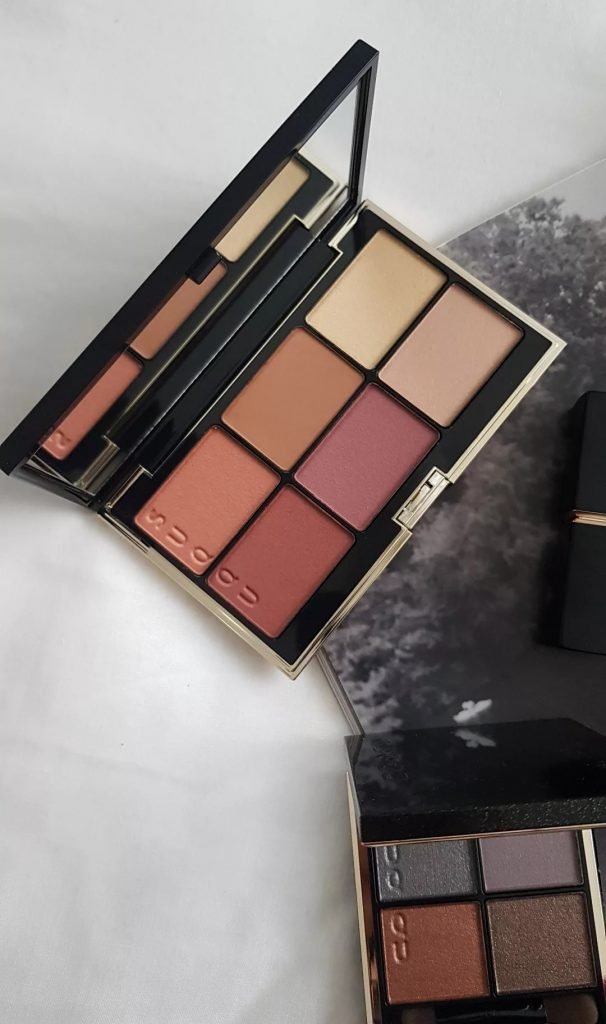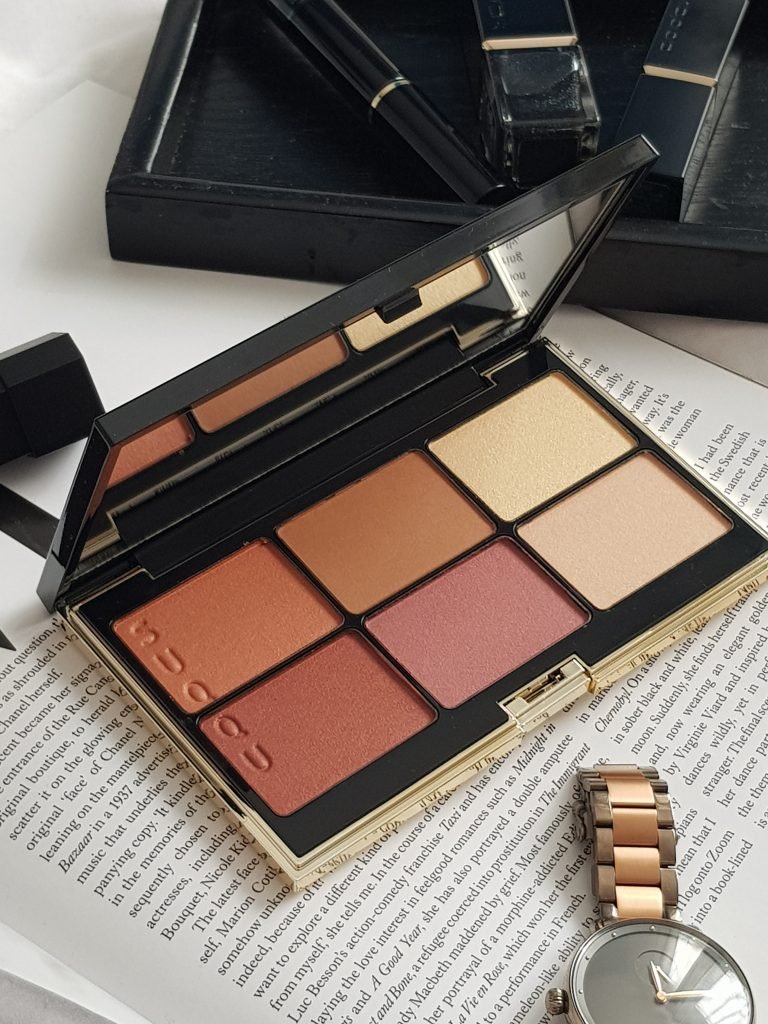 SUQQU Powder Blush Compact, £58 (16.5g) – This 6-pan blush and highlighter palette, designed to be mixed and matched caught my eye and for all good reasons. I feel our skin looks a bit meh when we approach winters and a flush of color makes a huge difference to any makeup look.
103 – the four blush pans range from understated neutral to deep mauve for a depth of looks, complemented with two highlighters for a pop of illumination.
As always, SUQQU doesn't disappoint when it comes to their blushes. The blushes pack a punch and the shades are so flattering. They blend so well and enhance any makeup look. The finish is satin which in my opinion looks so chic so you will not feel any powderiness on the skin! They last well on the skin. The highlighters are subtle for a lit-from-within look and not trying too hard to glow. I think the blush compact is absolutely stunning and will be a good addition to every makeup bag!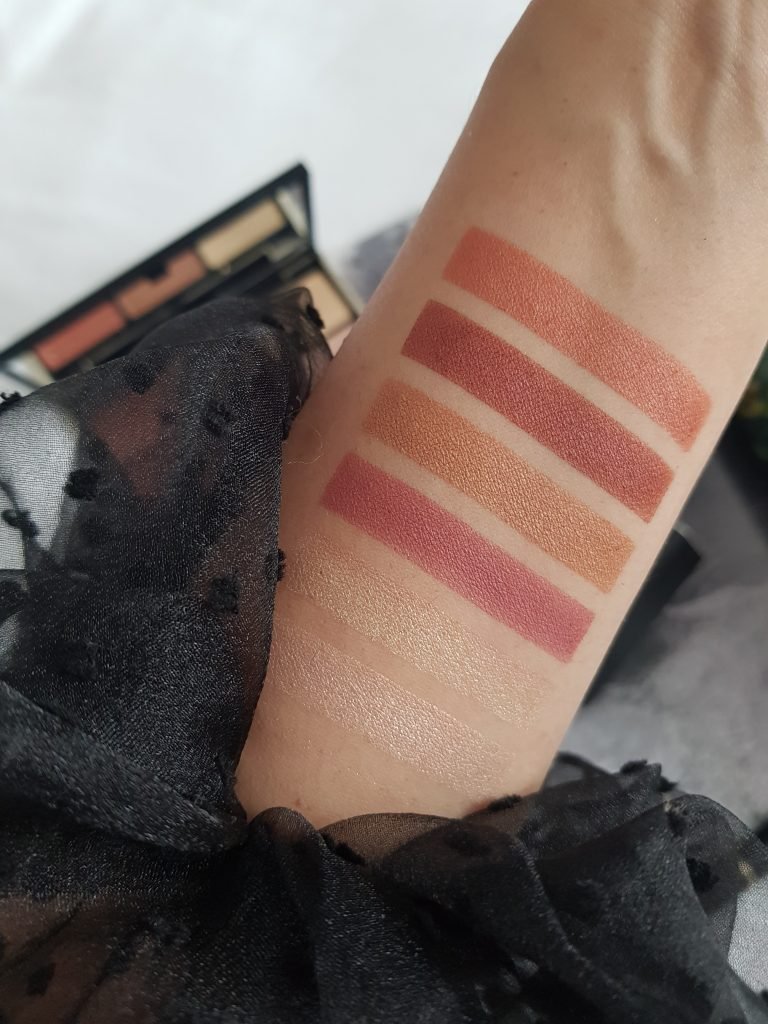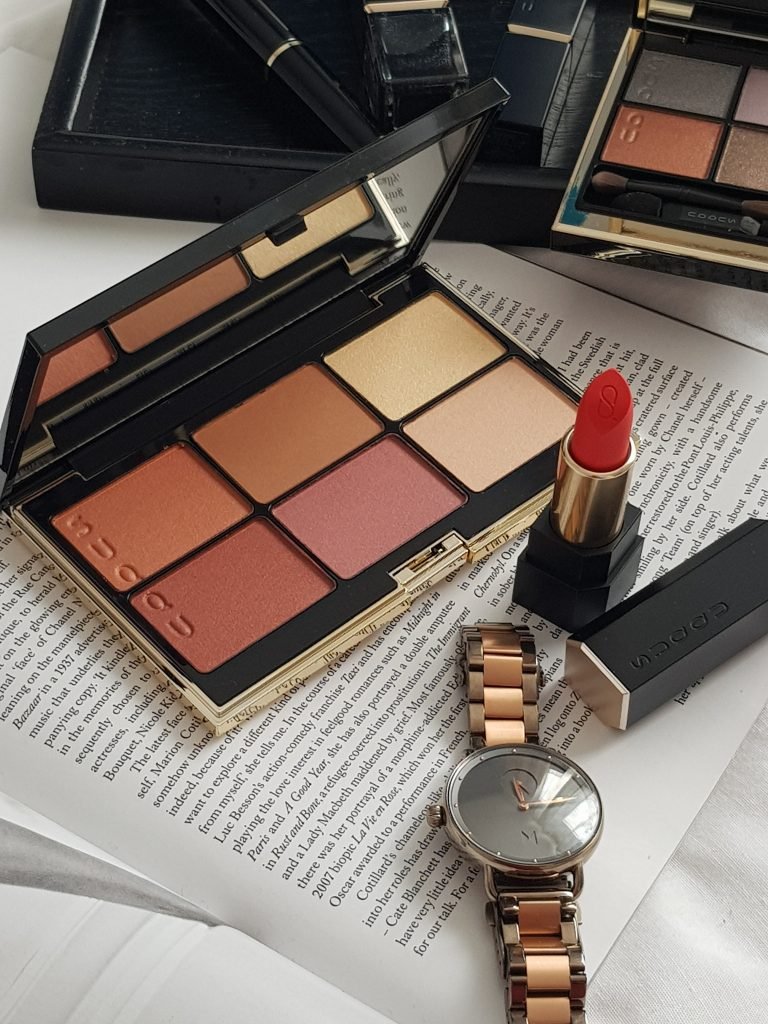 SUQQU Sheer Matte Lipstick, £33 – Two limited-edition shades join the recently launched line of lightweight, matte lipsticks. Soft and comfortable, while still giving a flush of colour, these lipsticks are a perfect addition to elevate your everyday makeup or give the finishing touch to an evening look. The lipstick itself comes in a resin cap, and the bullet lid is sold separately (£3) for an easily reusable and refillable experience.
104 Kuracha / Dark Cacao (3.7g) – an intense brown shade, evoking the richness of dark chocolate
105 Senseki / Cherry Red (4g) – full-of-life red that packs a punch of colour and brightens any winter look
I have the shade 105 and it is such a happy, uplifting red shade – great to wear during the day or at night. It is so creamy and comfortable on the lips. The pigment is incredible and it stays and stays!
SUQQU Vibrant Rich Lipstick, £30 (3.7g) – This popular lipstick collection gains two new limited-edition shades in the Pre-Holiday Collection. The semi-matte Vibrant Rich Lipstick is a highly-pigmented formula that contains just a touch of powder, which adheres to the lips instantly and seamlessly for lightweight yet long-lasting wear.
114 Koiyoi / Medium Brown – a gorgeous brown with a red undertone that suits a range of skin tones
115 Awazome / Pale Beige – a neutral, easily wearable finish that instantly elevates any makeup look
I have the 115 Pale Beige shade which is so flattering on the lips and on swatches. The formula is very creamy and longwearing. The finish is semi-matte or soft matte but they are super comfortable on the lips. If you love agood nude, this is a great shade for you!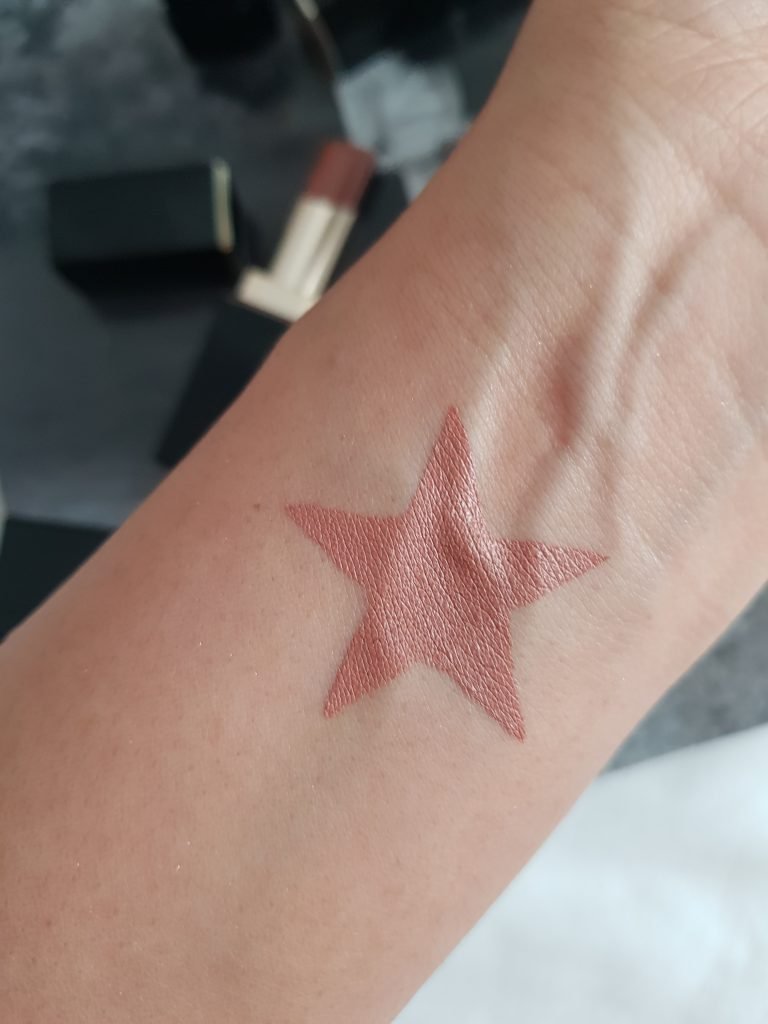 SUQQU Eyelash Mascara Waterproof, £29 (5g) – A dewy finish mascara that contains pearlescent pigments.
105 – a base green colour that makes the eyes pop – perfect to pair with the Signature Color Eyes for winter looks. I love that SUQQU launched a teal color mascara. It looks so flattering on my eyes. I absolutely LOVE it!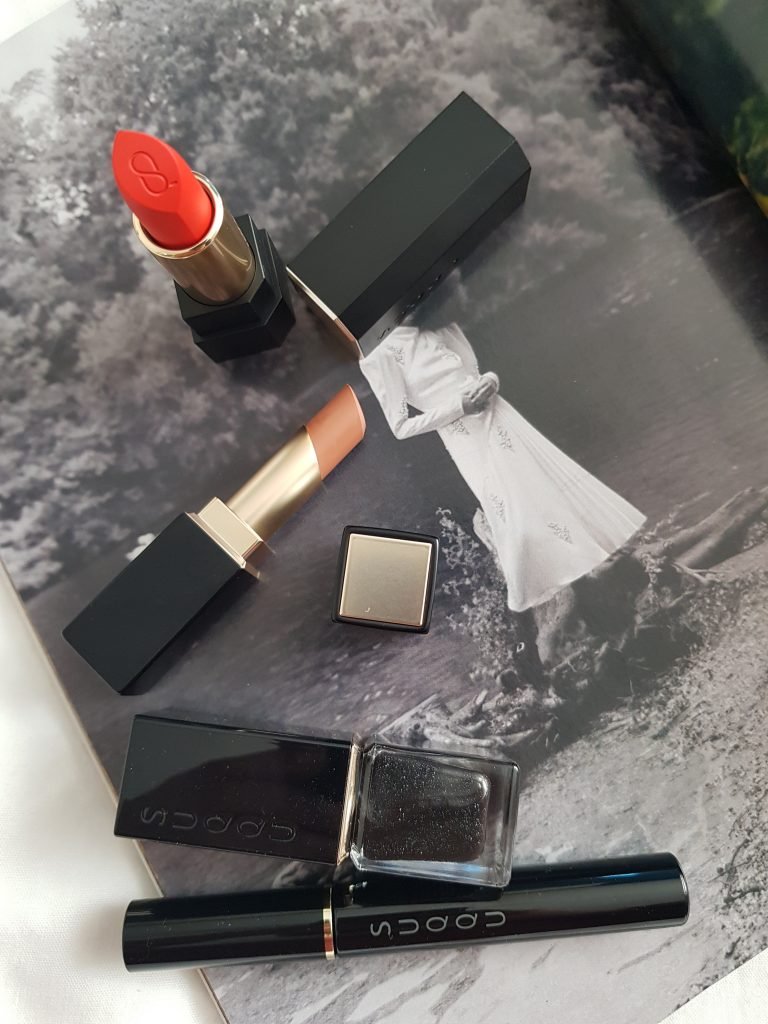 SUQQU Nail Color Polish, £18 (7.5ml)
138 Kirashuu / Night Black – This is a deep, clear black with pearlescent particles for illuminating your fingertips. I think of a dark starry night illuminating the sky.
SUQQU's 2021 Pre-Holiday Collection is available from 30th September 2021 at Selfridges and Selfridges.com, and from 14th October 2021 at Harrods, Harrods.com, Liberty and Libertylondon.com
Until next time, Ashh xo
*This post features PR samples. Opinions are my own and unbiased.