Last year SUQQU Beauty launched the premium skincare line – VIALUME that is targeted towards dull and aging skin. Derived from the Latin via meaning road and lume meaning light, this new range of three products leads you on the road to clear, radiant skin. This year around the same time, SUQQU is adding a limited edition sheet mask – The Mask coated with a rich, creamy formula to its very popular luxurious skincare VIALUME range.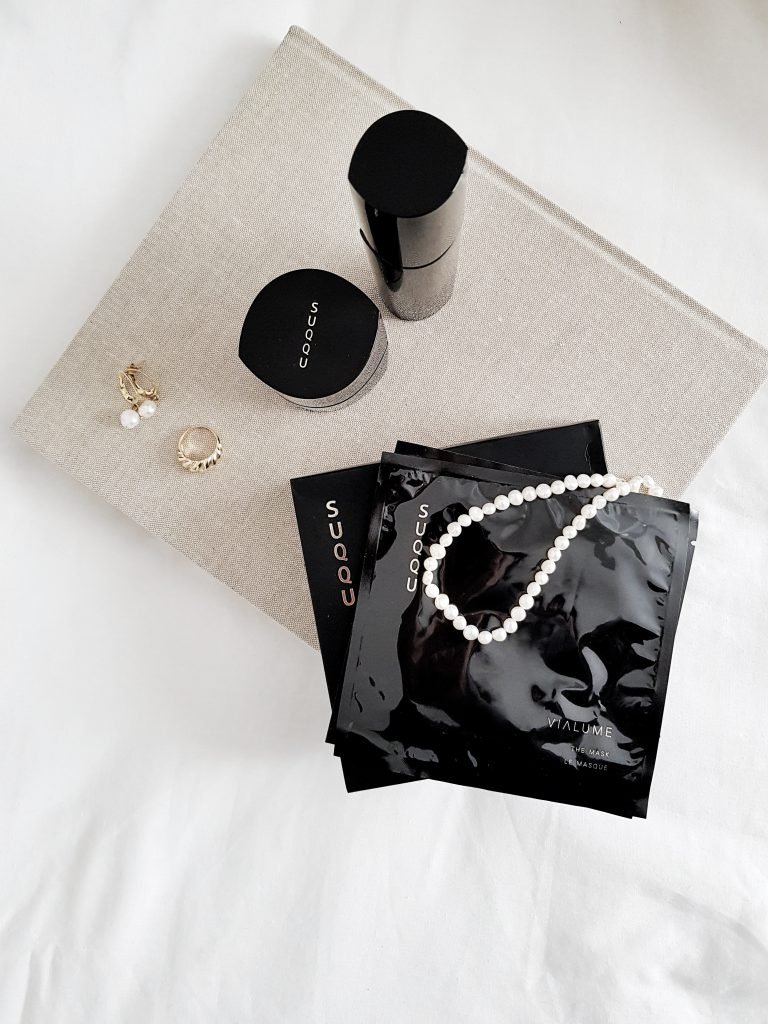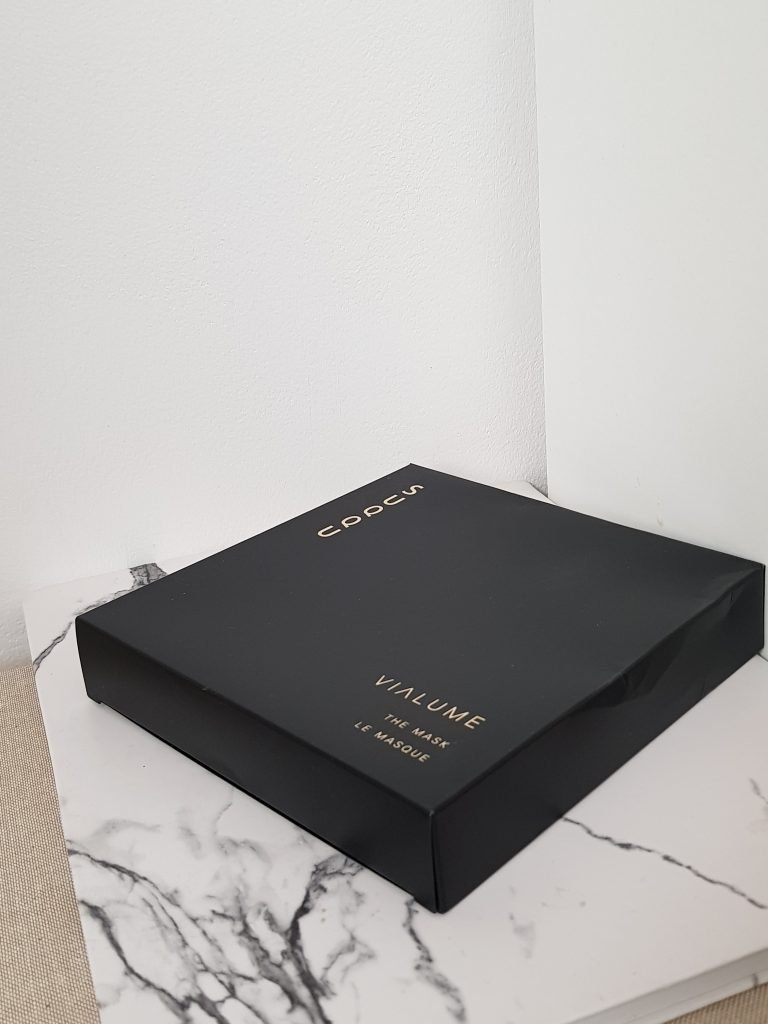 VIALUME The Mask is perfect for nourishing dry skin impacted by harsh winter weather. The formula utilizes SUQQU's original VIALUME Complex, designed specifically to help achieve natural-looking radiance from within. A carefully curated concoction of ingredients results in deep hydration, increased collagen production, and soft, plump skin. The hybrid formula contains water-soluble moisturizing ingredients, combined with a stable oil formulation, which gently blankets the skin, targeting both dryness and dehydration. This comforting, rich layer cocoons skin for intense
hydration that lasts.
Targets: VIALUME The Mask reflects the existing range, targeting the five main skin concerns:
moisture
firmness
clarity
brightness
smoothness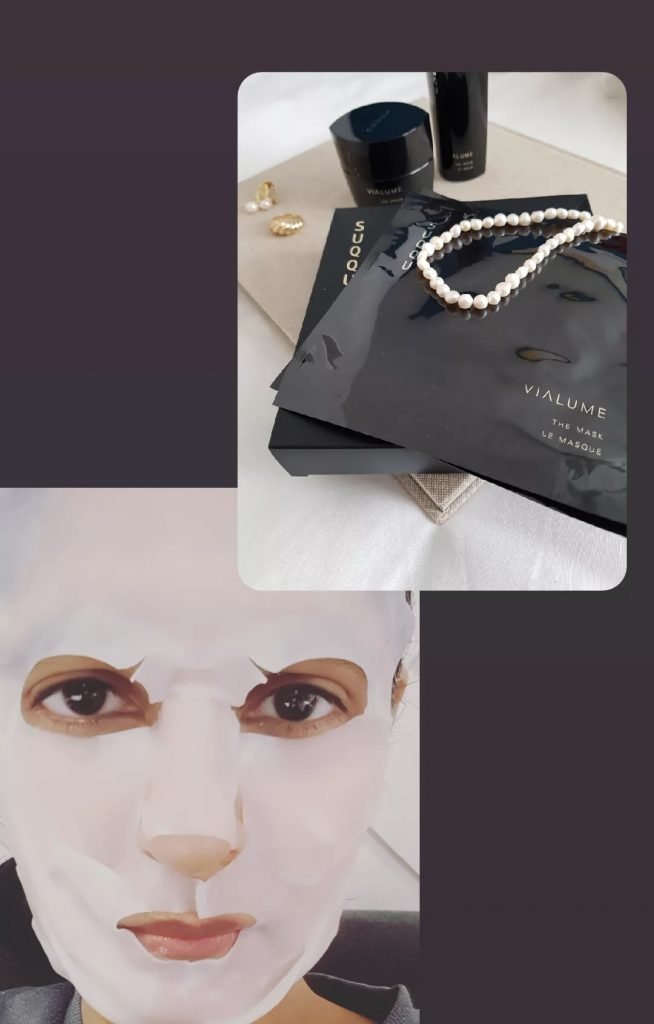 Hero Ingredients:
Alpinia Speciosa Leaf (Moon Peach Leaf) Extract – Increases the skin's firmness and elasticity
Acetyl Glucosamine – A naturally-derived component known to offer skin calming properties and increase skin's natural production of Hyaluronic Acid
Nasturtium Officinale Extract – Also known as Watercress Extract, this herbal ingredient is renowned for promoting the circulation of hydration within the epidermis
Design: The unique shape of the mask, with a two-step pull-up design, has been developed to deliver adhesion to the facial contours, whilst extending down to target the delicate neck area. The mask has two slits for your cheekbones and jawline, so it can be pulled up to mould to your facial structure. Made from 100% cotton, the mask has excellent absorption allowing the product to sit comfortably on the skin.
Spa-like Experience: VIALUME The Mask provides a sensorial experience, with a unique fragrance combining oriental woodiness with sophisticated floral tones. The multi-layered scents work in cohesion to encourage tranquillity and elevate moments of self-care.
Availability: VIALUME The Mask will be available alongside the existing range from 7th October at Selfridges/Selfridges.com, Harrods/Harrods.com, and Liberty/Libertylondon.com.
Final Thoughts: I have to be completely honest and share with you that I prefer traditional masks over sheet masks mainly because they are generally too big for my face and they are generally quite messy and sticky! However, this one is an exception. It doesn't drip at all and is still so full of nourishing serum. I absolutely adore how rich and creamy the mask feels on my skin. The design is so unique that it has got slits at just perfect angles that the mask adheres so well to the skin. It instantly injects a dose of hydration into my dry skin making it soft and supple. After using the mask on my face, I like to swipe any leftover serum from the mask on my neck and the back of my hands. My skin looks visually radiant and luminous.
Until next time, Ashh xo
*This post features PR samples. Opinions are my own and unbiased.