Holiday Season is here and we all look forward to spending more time with friends and family. Some people are kind enough to host a party and do all the hard work of cleaning their house, preparing food, and making sure their guests are welcomed and have a lovely time.
Why not repay their efforts by taking a thoughtful gift for them which they would appreciate? I have handpicked some of the gifting ideas and suggestions to help you choose a unique gift for your party host.
Temple Spa Joyous Life Festive Aromatic Diffuser – Full of vibrant citrus aromas infused with delicate jasmine and pine needles notes resting on a spicy cedarwood. A soothing fragrance cleverly crafted to envelop your senses in soothing comfort and transport you to a place of happiness and joy. This festive diffuser will bring joy to the recipient.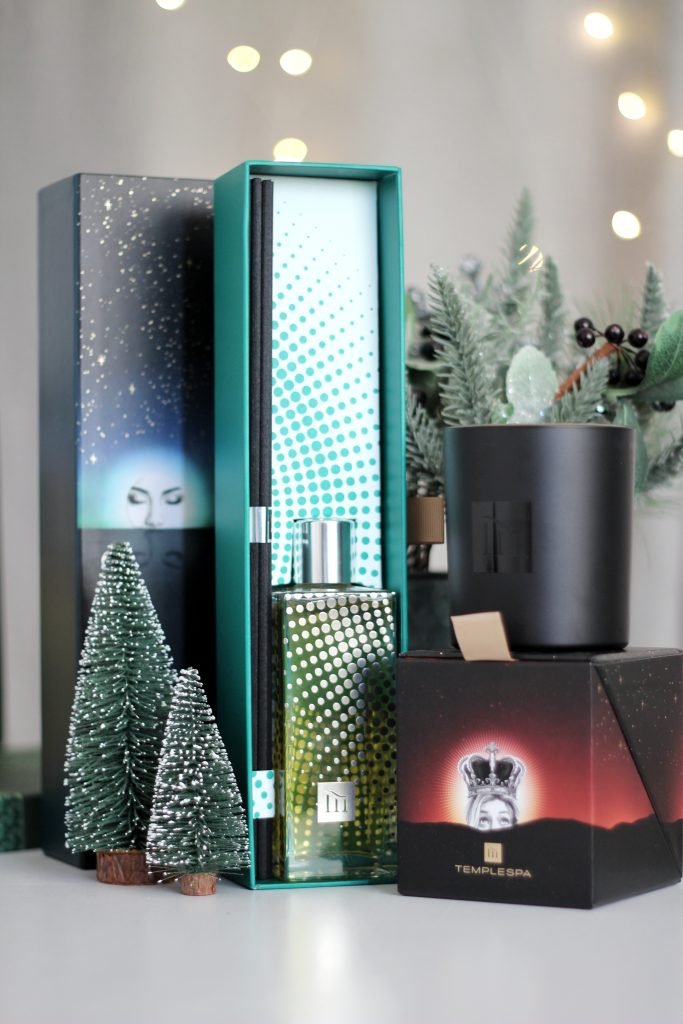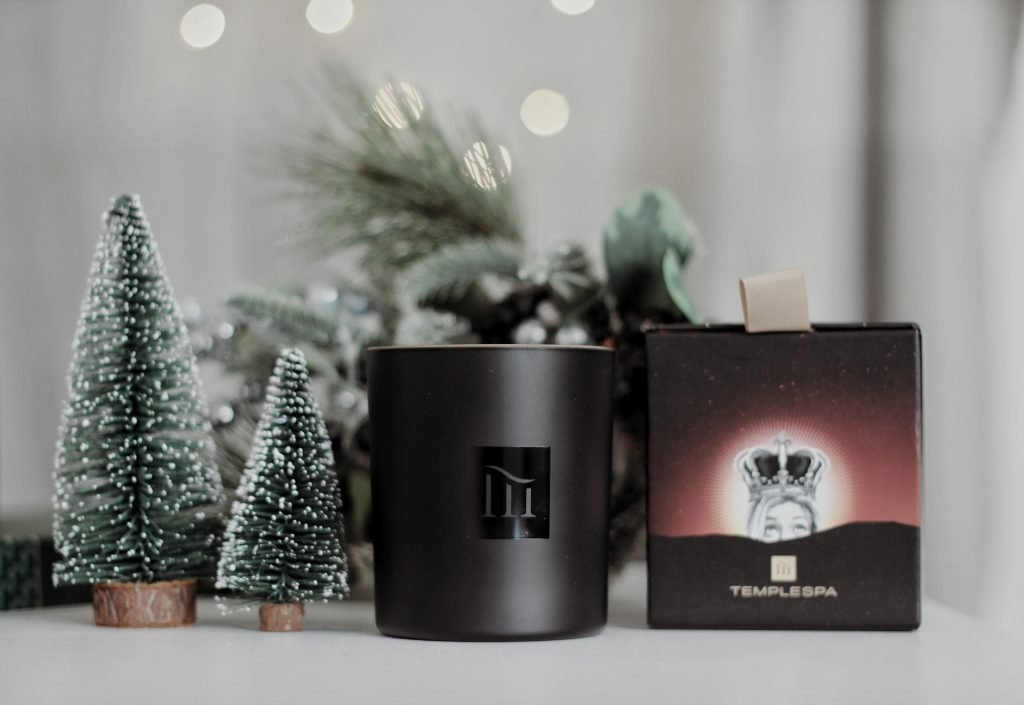 Temple Spa Truffle-luminance deluxe aromatic Candle – This luxurious, warm candlelight fills the space with the brand's delectable and opulent Truffle signature fragrance. It perfectly encapsulates the essence of luxury and elegance; blending together the freshness of mandarin, neroli, and pink pepper with the sophistication of peony, mimosa, and jasmine on a spicy & woody base of vetiver, cedar, and sandalwood. The candle is SLS and SLES-free, paraben-free, and is safe for pregnant women.
Molton Brown Citrus & Fruity Hand Gift Set – I have been using Molton Brown handcare products for a long time and get compliments from my guests. This is the reason I like to gift such sets because they're always very happily received. This limited-edition trio includes fresh marine, tempting fruity, and vivid citrus scents to awaken the spirits, housed in a recyclable gift box made from 84% recycled material and 16% tree-free paper – a radiant way to show you care.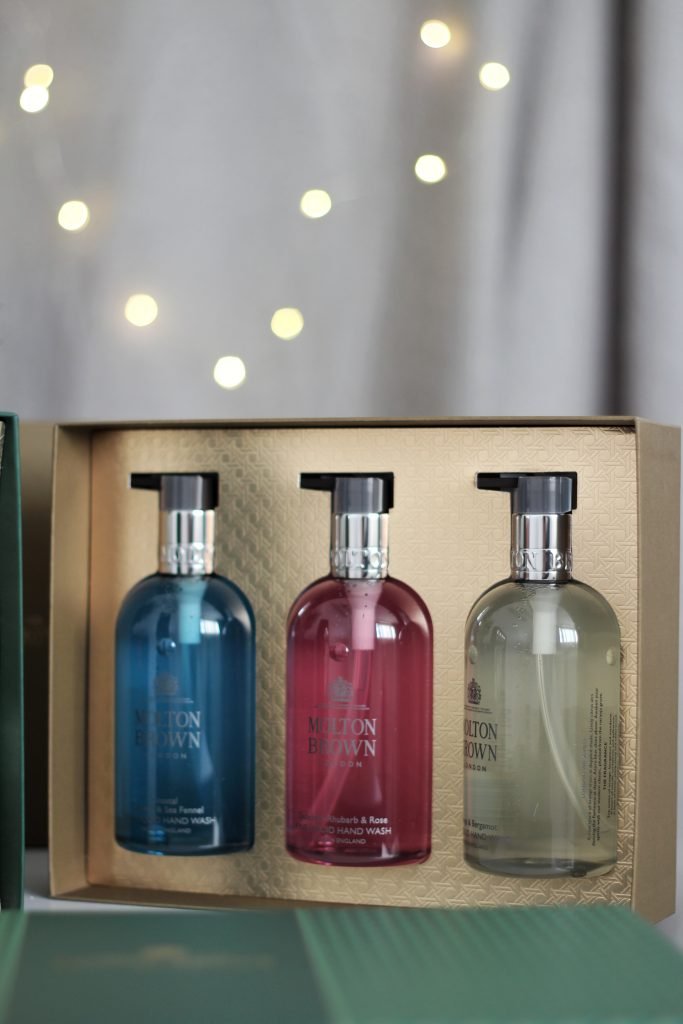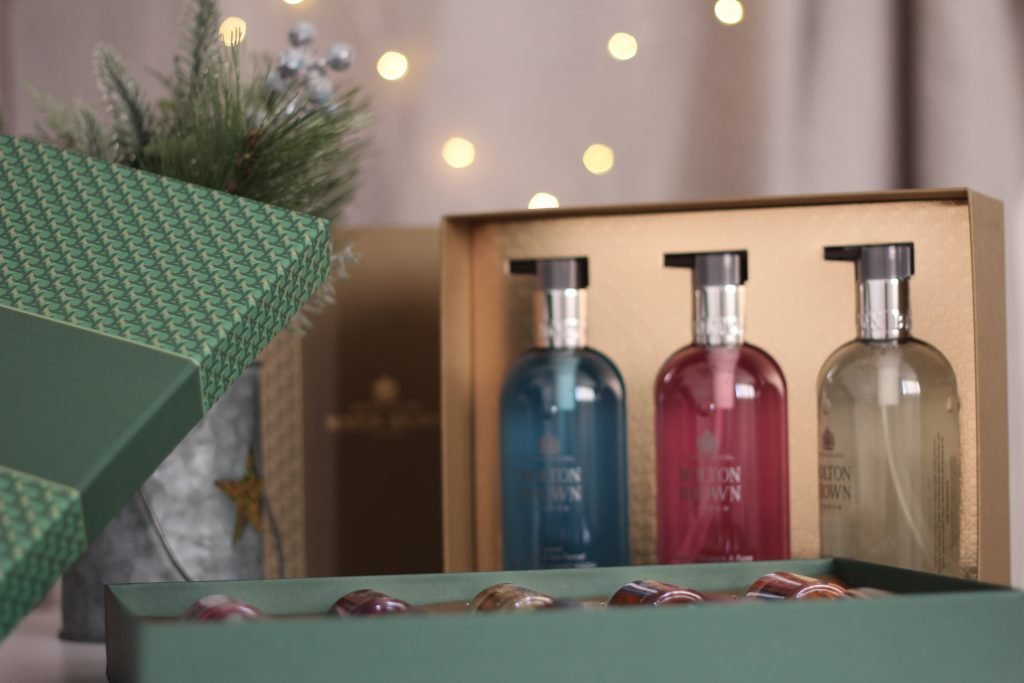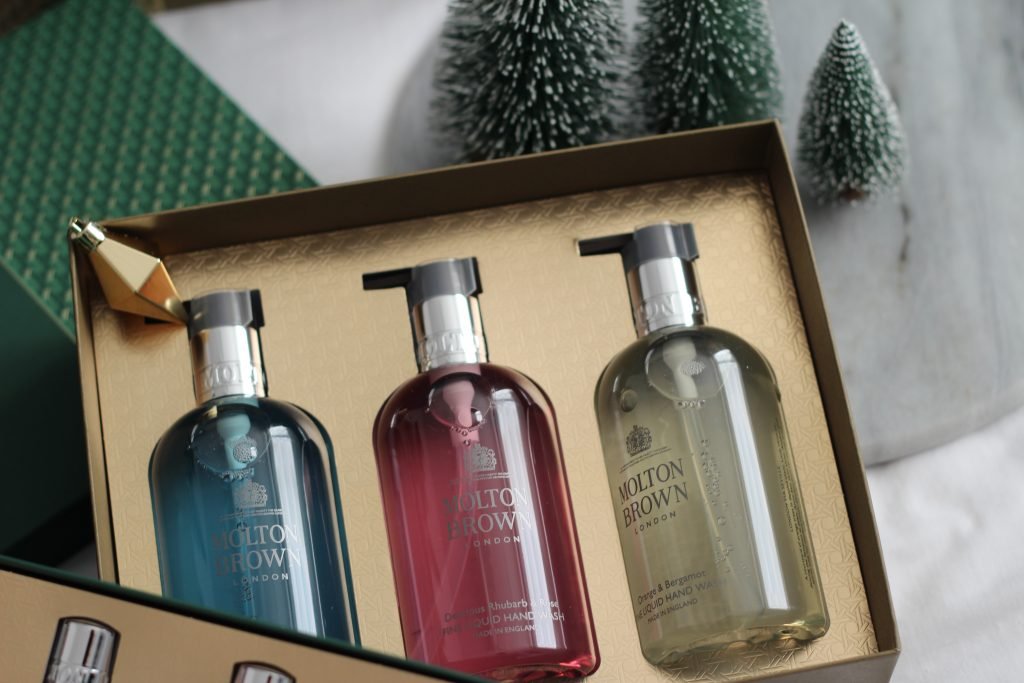 Yardley London English Lavender Bath & Body Collection with Slippers – This luxury gift set features Yardley London's Luxury Body Wash, Silky Smooth Body Lotion, and Nourishing Hand Cream infused with the English Lavender scent. The set includes a luxury pair of Yardley London slippers too. Though affordable, this set looks very stylish for gifting.
Floral Street mini scented candle discovery set – The NEW Mini Scented Candle Discovery Set features four of Floral Street's best-selling home scents. Each mini candle has a 4-hour burn time, so you can fill your home with 16 hours of scented joy. Perfect for discovering your favorites or for the ultimate scented gift for party hosts. This little set would be a lovely gift if you want to combine it with a box of sweets, cookies, or a bouquet of flowers.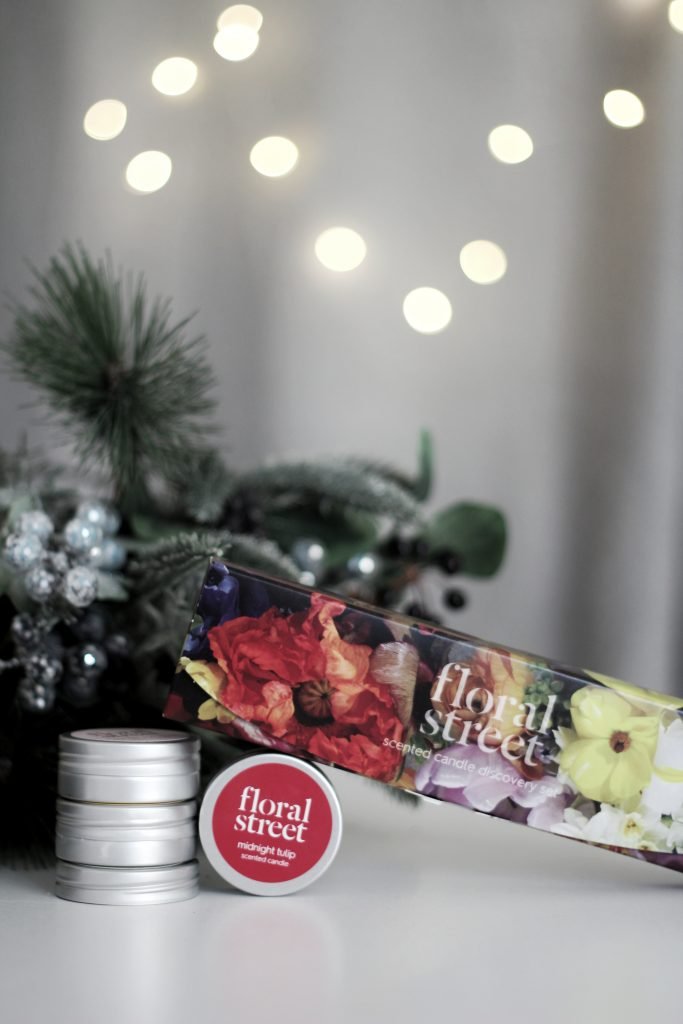 Ceramic Vase – This simple and elegant designed vase has amazing detailed texture and beautiful design. It comes with bottom protectors to prevent scratches. It can be used to style pampas decor or some flowers or even just twigs. Its timeless chic design makes it a perfect gift for friends and family Christmas gifts.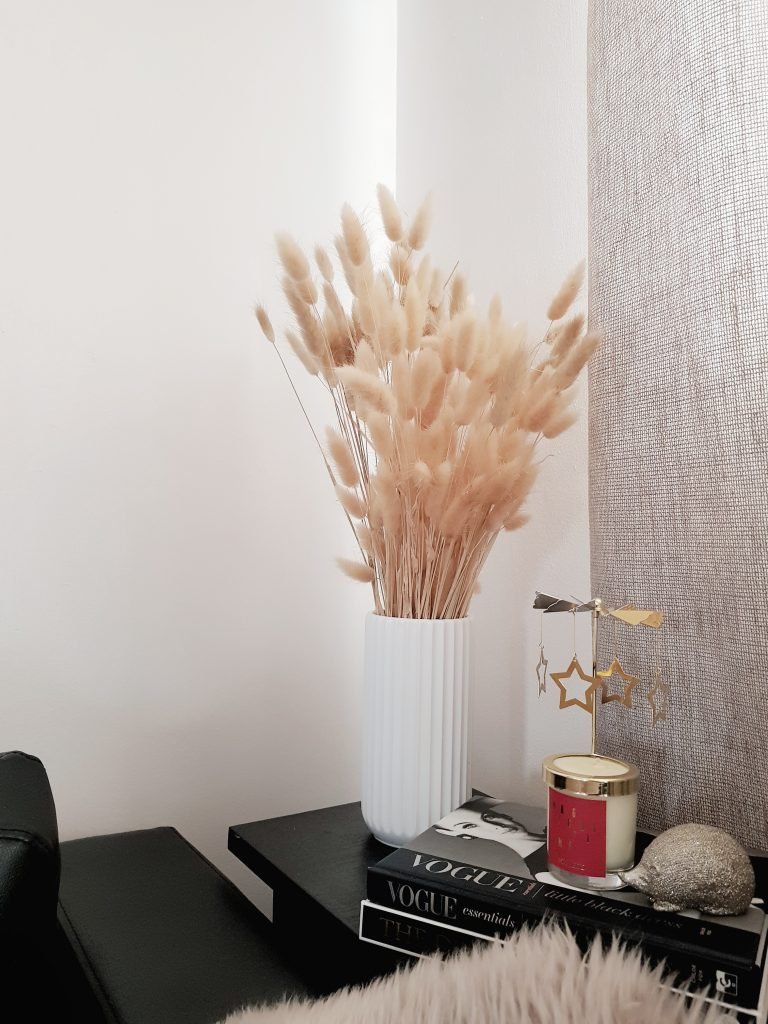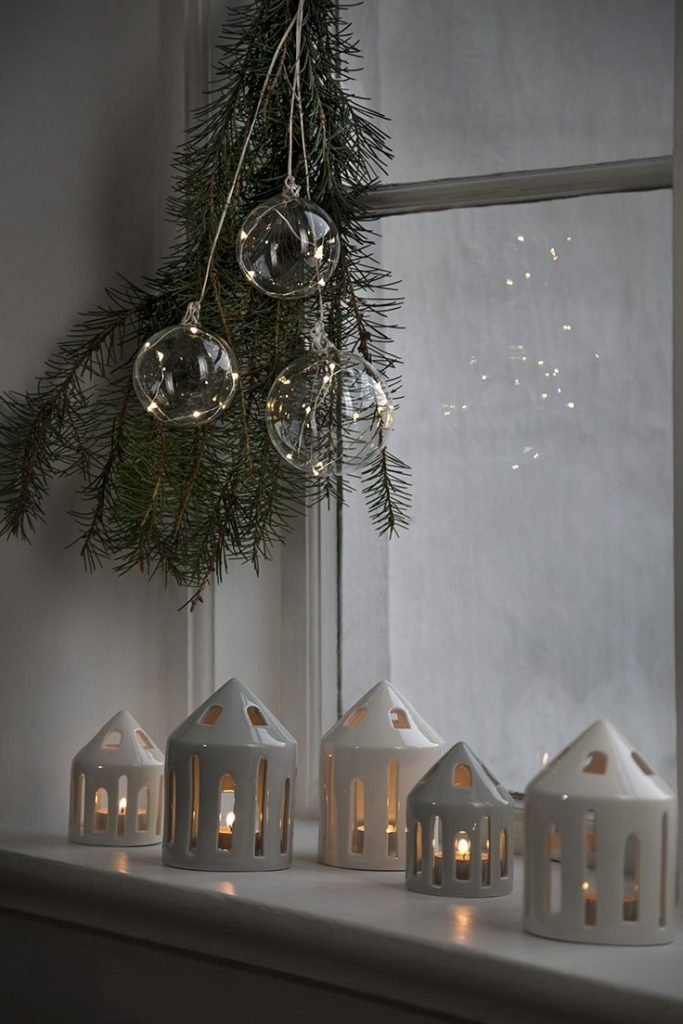 Clear Glass Baubles – Not just as gifts for the party hosts, you might want these glass baubles for your own home too. These can be filled with seasonal theme decorations and look elegant all around the year. For Christmas, you may add some fake snow with some miniature festive decor items like a tree or just add an LED tealight. For spring you may add some light flowers into the baubles. For a traditional theme like Diwali, these can be styles with Roses or marigold flowers. For any other party, these can be filled with confetti. These baubles would be loved by the gift recipient.
Ceramic Tealight Houses – I saw these tealight houses on Pinterest a few years ago and since then I wanted to have a little cozy corner in my house where I can style these houses/tealight holders and I finally managed to do so this year. The corner turned out how I wanted and got a lot of compliments from our guests. These tealight holders come in various designs and are at different price points so you can easily find one that suits your budget. I like to gift it in a set of two or three and preferably different sizes.
Until next time, Ashh xo
*This post features some press samples and affiliated links as well.