Though Vitamins are essential in our diet, they are equally important for our skin too. This article will give you an idea of top vitamins for your skin and why they are important. I have also shared some of my favourite skincare products that are rich in these vitamins.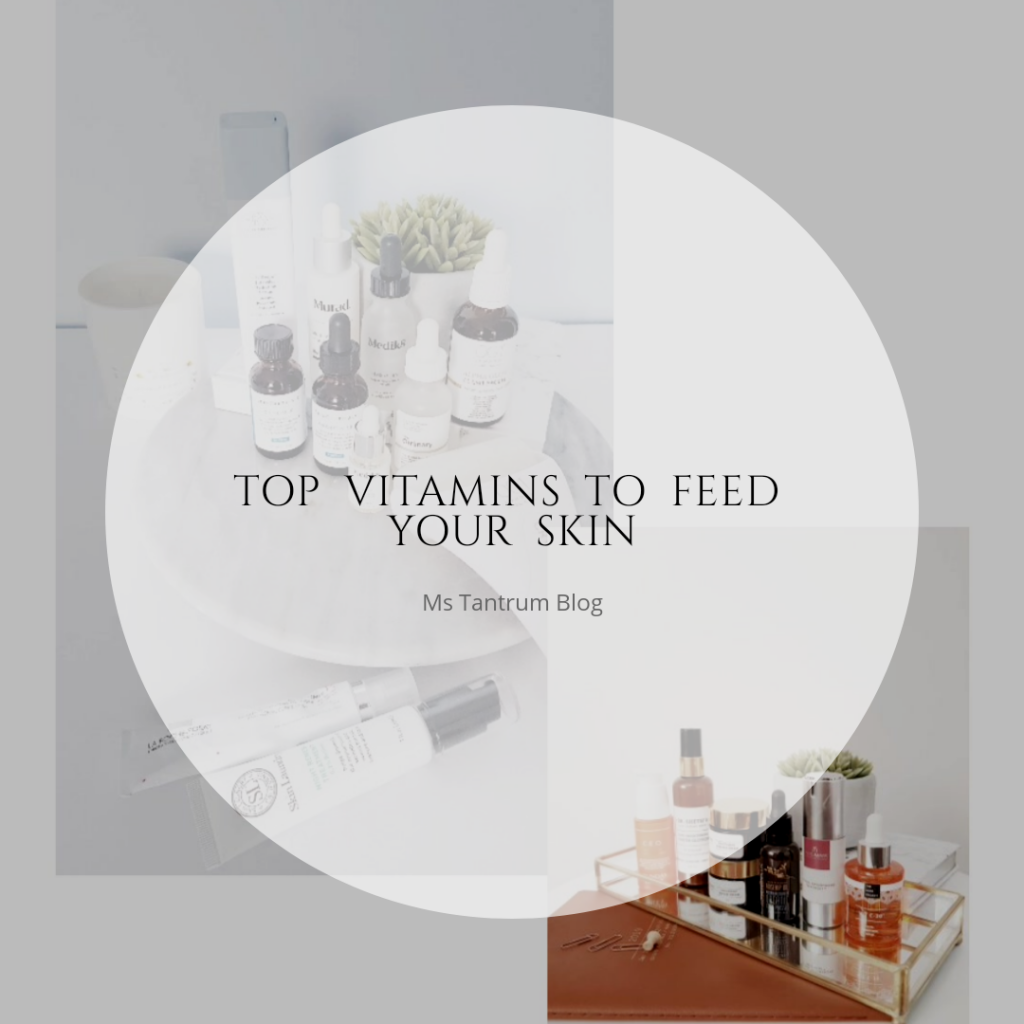 Vitamin A
Retinoids are a derivative of vitamin A and can help reversing signs of ageing like erasing wrinkles and treating acne. Fruits and vegetables like carrots, sweet potatoes, mangoes, and peaches, and other dark fruits and veggies like beets and spinach are really good source of Vit A. For external applications, Retinol serums and creams are easily available. My favourites include: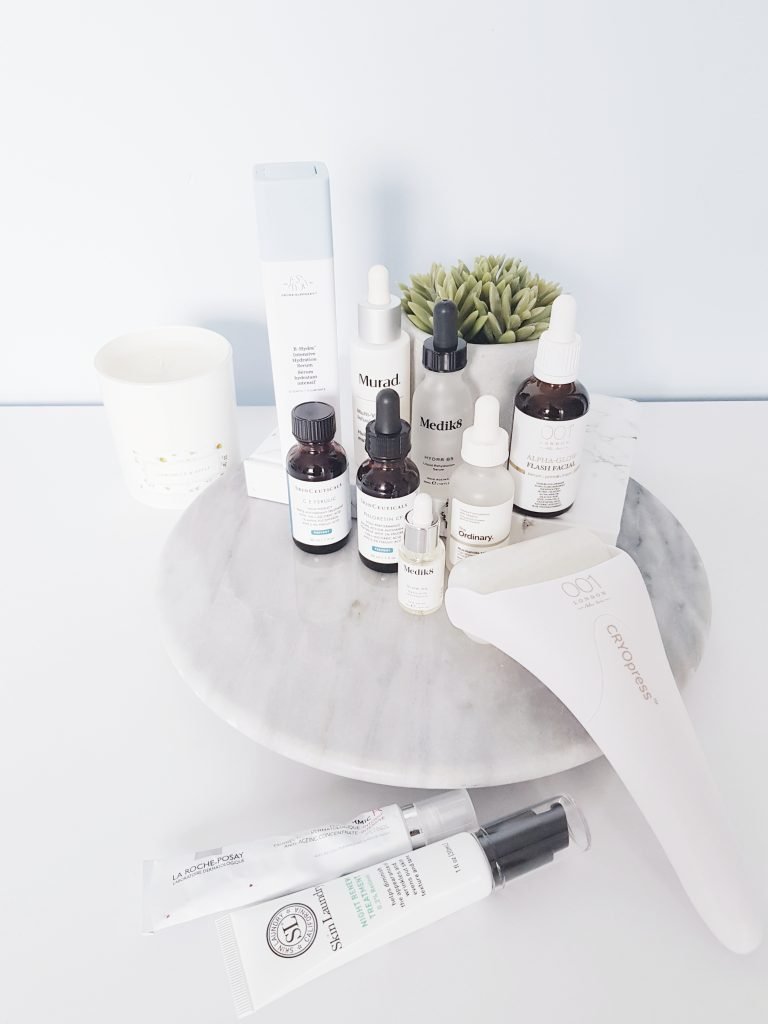 Vitamin B
B Vitamins are called skin boosters. You can also get plenty of this vitamin from whole grains, avocado, and chicken. Out of all Vitamin Bs (B1, B2, B3, B5, B12), B3 and B5 are very important.
Vitamin B3
Vitamin B3 is also known as niacin, and it can be found in many foods, both animal, and plant. You'll often found a derivative of this vitamin called niacinamide in many beauty products and the vitamin B3 can significantly reduce the appearance of aged skin. It helps in reducing redness and acne on skin.
Valtrex Valacyclovir at https://suriaplasticsurgery.com/valtrex-valacyclovir/ is good for both prevention and treatment. It should be taken only 2 times a day, it is well tolerated. When I need to stop the acute process of herpes quickly I increase the dose and almost on the next day everything is gone.
Some of my favourite products in this category are:
Vitamin B5
Coming to Vitamin B5, it prevents skin water loss and improves skin barrier functioning. Skincare formulations containing this vitamin provide some of the best skin hydration out there. Drunk Elephant's B-Hydra Intensive hydration Serum contains pineapple ceramide and pro-vitamin B5 (brings dull and dry skin back to life).
Medik8 Hydr8 B5 (with multi-weight Hyaluronic acid) is a deeply hydrating, crystal-clear serum that sinks in quickly to flood the skin with moisture.
Vitamin B also serves as an effective skin lightening agent. With regular usage you can see your hyperpigmentation decreasing.
Vitamin C
Vitamin C or Ascorbic Acid is also a well-known antioxidant, protecting the skin from free radical damage. You'll get plenty of vitamin C if you eat citrus fruit, bell peppers, broccoli, strawberries, tomatoes, brussels sprouts, and many other greens. The reason why vitamin C is important for your skin is that it helps create collagen, a type of connective tissue that keeps our skin firm. It helps to heal damaged skin and, in some cases, reduces the appearance of wrinkles. Adequate vitamin C intake can also help repair and prevent dry skin. My favourite Vitamin C formulations are:
Vitamin D
Vitamin D often known as 'sunshine Vitamin' is scarce in Northern countries. Our skin can synthesize vitamin D from sunlight. You can take vitamin D supplements to ensure you are taking enough Vit D. Natural sources of vitamin D are mushrooms, fish, and eggs. Zelens Power D Treatment Drops is a high potency, anti-ageing formula rich in Provitamin D and bio-mimetic lipids similar to those found naturally in the skin.
Vitamin E
Like Vitamin C, Vit. E is an antioxidant too. Its main function in skin care is to protect against sun damage. Vitamin E absorbs the harmful UV light from the sun when applied to the skin. This can help prevent dark spots and wrinkles. Vitamin E is an excellent moisturiser that can prevent the signs of premature ageing. Nuts and Seeds like Almonds, Sunflower seeds are rich source of Vitamin E. Dr Sheth's Antioxidant repair Cream (4% Vitamin E – highest dose in Indian market) provides ample hydration to repair the skin making it plump and supple.
Vitamin K
Leafy greens are the best natural source of vitamin K, which helps with blood clotting. When it comes to skin, a topical application of vitamin K cream can help minimize spider veins, bruising, scars and stretch marks. Vitamin K works on the capillaries in the skin under the eye area and helps to reduce dark circles and puffiness while Increased collagen production from your other vitamins will help to reinforce and thicken the thin skin around the eyes. Peter Thomas Roth's Power K Eye Rescue eye treatment for dark circles & fine lines is a fab choice for tackling puffiness, wrinkles & discoloration.
Multi-purpose products:
Tip: Using topical products that contain both vitamin E and vitamin C can be more effective in photo-protection ( biochemical process that helps organisms cope with molecular damage caused by sunlight) than those that contain only one of the two.
Hope this post serves as a guide to vitamins for your skin and you like my skincare recommendations.
Until next time
Ashh xo
*Some of the products featured in this post were very kindly sent to me for testing purposes/part of PR. Opinions are my own.