You might think eating a healthy balanced diet and sleeping for at least eight hours every night would help with the eye bags and would depuff the eyes, then you may be wrong. I'm not saying these methods won't help but there are other factors as well that contribute to the puffy appearance of eyes. As we age, we are likely to get some discoloration, puffiness, and bags around the eyes. It is a good idea to identify the cause of the puffiness before starting to treat it. Poor diet, lack of sleep, age, fluid retention, sun exposure, allergies, and even genetics play an important role in the appearance of our eyes. Fortunately, there are some tried and tested ways to control eye puffiness.
Using a cold spoon
One of my favorite and also popular depuffing hacks is to use cold spoons straight from the freezer against my eyes. This method will help constrict the vessels and reduce inflammation in the area.
Using tea bags
Chilled green tea bags make a great compress for under the eyes. The combination of the cold compress and caffeine helps constrict the blood vessels.
Using Cold Cucumber
Applying cold cucumber slices or cucumber juice on cotton pads also help in soothing the eyes and act as an anti-inflammatory compress.
Lymphatic Drainage
It is a good idea to invest in a good, gentle eye-roller and using it regularly to ensure lymphatic drainage around the eyes. The eye-rollers provide a gentle massage to the eye area and together with the cooling effect help in cold compress as well. You can put the eye-roller in the freezer and then put it on your eyes to decrease the bags and swelling.
Invest in a good eye cream
When shopping for eye creams and gels, it is important to look for ingredients known to reduce puffiness and moisturize the skin. Green tea, caffeine, coffee seed extract, tea extract, cacao extract, peptides, and arnica are all great ingredients that help to reduce puffiness. Using the eye cream/gel consistently is important to see the results.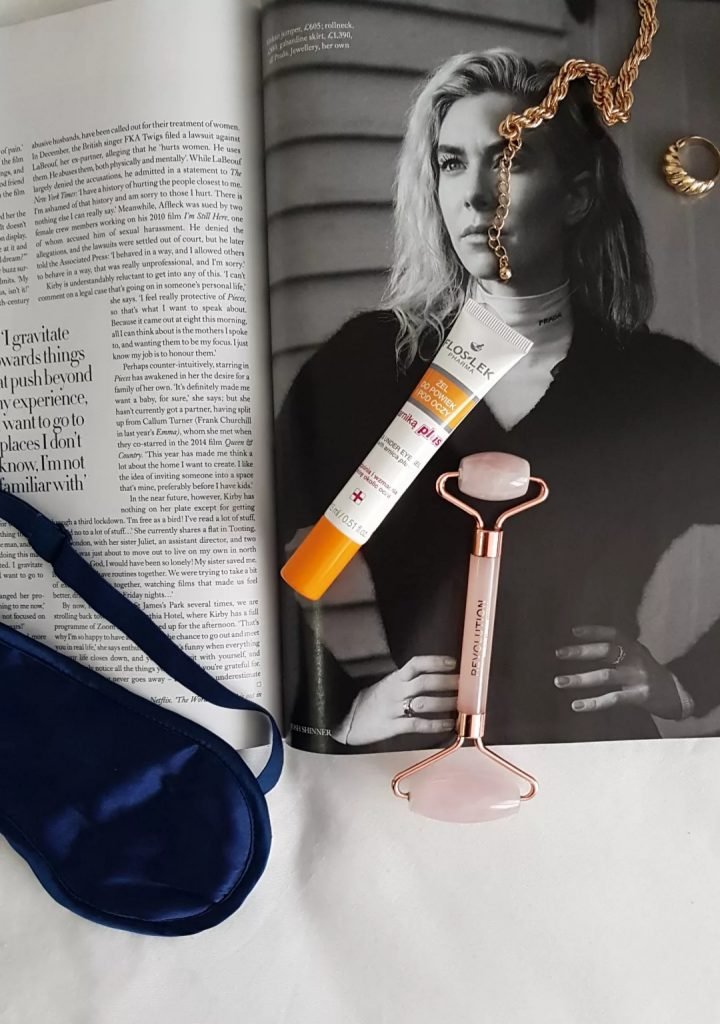 Stay Hydrated
It is believed that fluid retention leads to puffiness of the eyes but dehydration is equally responsible. In reality, when we're dehydrated, our body tries to hold on to all the fluid it can which can also lead to puffy eyes.
Proper Diet
It is important to take a balanced diet and reducing the intake of salt in the body. Salt is one of the common reasons for water retention. Eating foods rich in Vitamin A like carrots, peppers as well as Vitamin C like Oranges, pineapple, etc. help in counteracting this.
Proper Rest
Rest helps in managing stress levels, https://medfitnetwork.org/public/xanax-alprazolam-details/ and also rejuvenates the body. It helps in reducing puffiness under the eyes so try to get enough rest every day. Adding an extra pillow to keep your head elevated and help drain the extra fluid does the trick too.
Avoid Alcohol
Alcohol increases fluid retention in the body so it is important to avoid it as much as you can.
Eye Masks
Using eye masks also known as sleep masks promote a good night's sleep. Not just helping sleep blissfully, eye masks also help with dry eyes.
Until next time, Ashh xo
*This post features PR samples. Opinions are my own and unbiased.