SUQQU launches AW'2019 collection with an awesome array of palettes, compacts, blushes, lipsticks & eyeliners. The collection is brand's biggest ranges yet and is inspired by Urushi – an ancient type of lacquerware. SUQQU have taken the Urumi shade, a refined colour that lies somewhere between red and black, as a basis for their extensive new Autumn collection. The collection has a subtle touch of lustre while not being over the top and maintaining the elegance and sophistication that SUQQU is known for!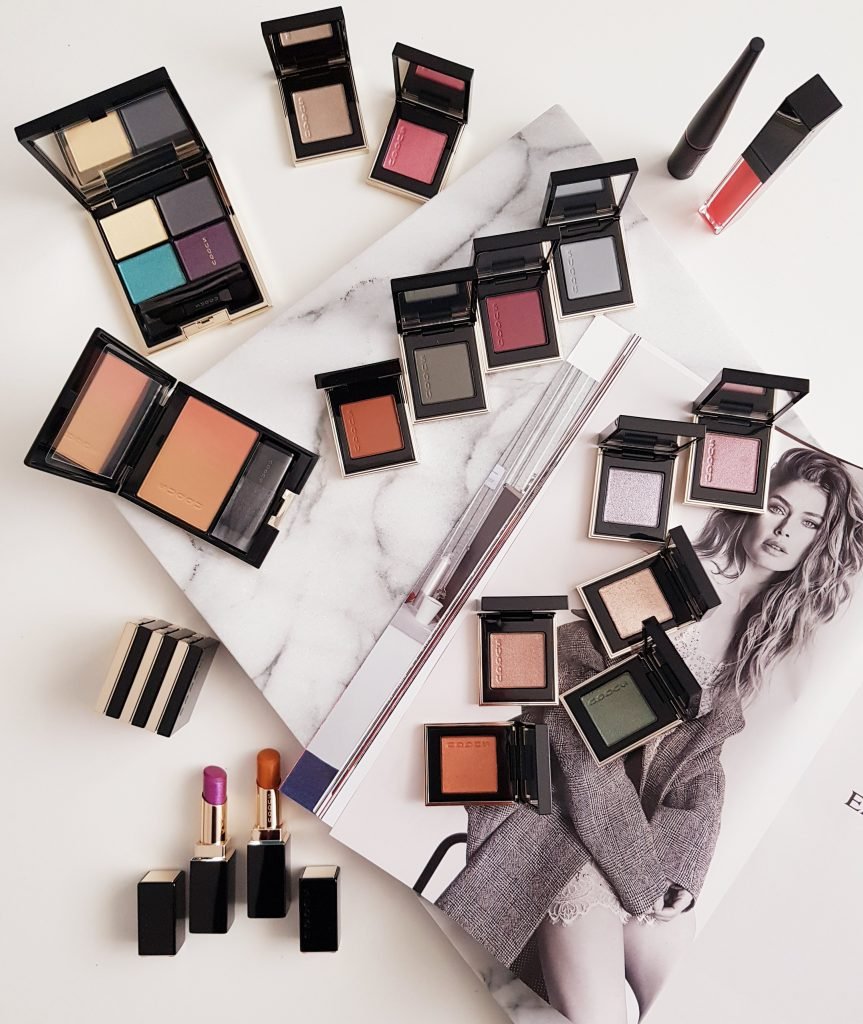 The collection comprises 35 products to bring warmth and to any autumnal look. The colour selection is absolutely fabulous for the colder months with something for everyone in the collection.
These individual eyeshadow feature stunning colours with three distinct finishes, each captivating in its own way: Frost for a matte look, Silk for a pearlescent gleam, and Stellar for a glitter finish.
These high intensity shades can be used alone or together and they look stunning either ways.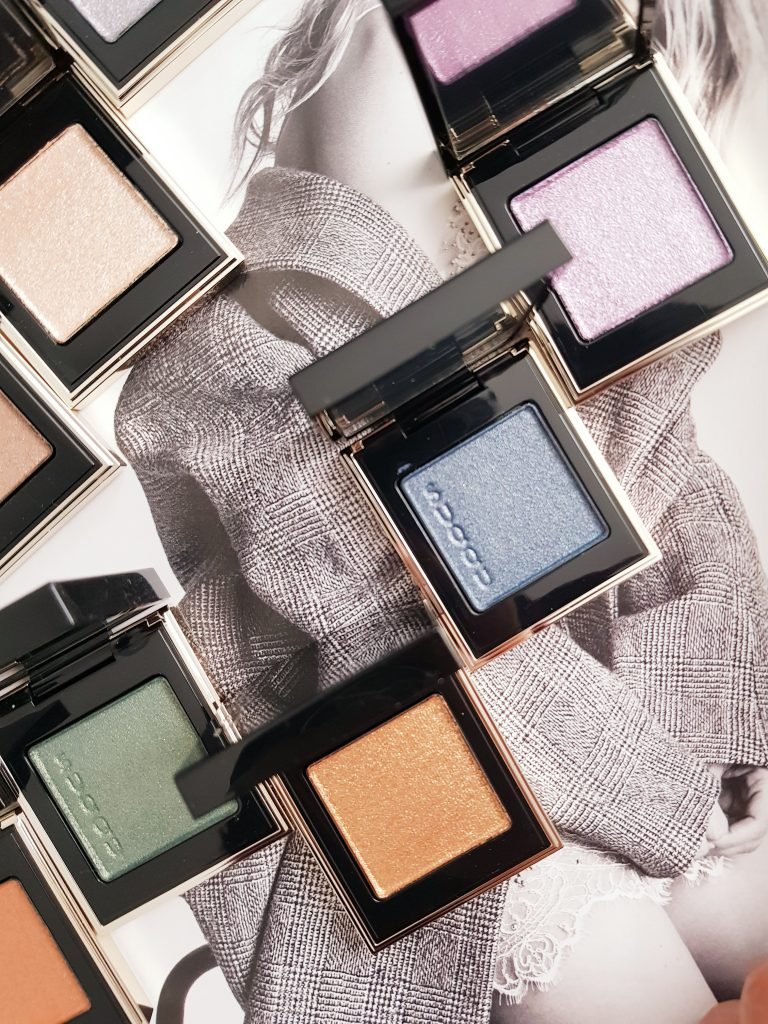 Frost – looks matte upon application, but takes on a soft, misty lustre similar to frosted glass when blended in. Frost eyeshadows are available in:
01 Kageiro – a sophisticated, neutral brown
02 Amaitoge – a spicy, deep berry
03 Hiyatsuki – a pale grey to bring allure to the eyes
04 Sukesumi – an inky grey with a touch of green
Silk – A silky-smooth lustre, made with a translucent and reflective base formula and lightweight oils to ensure an even finish with a freshly-applied look that lasts without creasing. These eyeshadows feel like silk on the eyelids and are absolutely stunning. Silk eyeshadows are available in:
05 Yawatsumugi – a sugar brown with fine pink shimmer particles
06 Suzukinu – a modern grey-brown with a sophisticated edge
07 Sakiiroka – a chic, muted purple for an elegant look
08 Suzuaoi – a classic, cool blue tone that emulates the ocean's surface
09 Kifuu – a unique, herbal-green that evokes the freshness of plants
10 Ryouka – a cool-toned, rosy pink
11 Touyou – a vivid, volcanic orange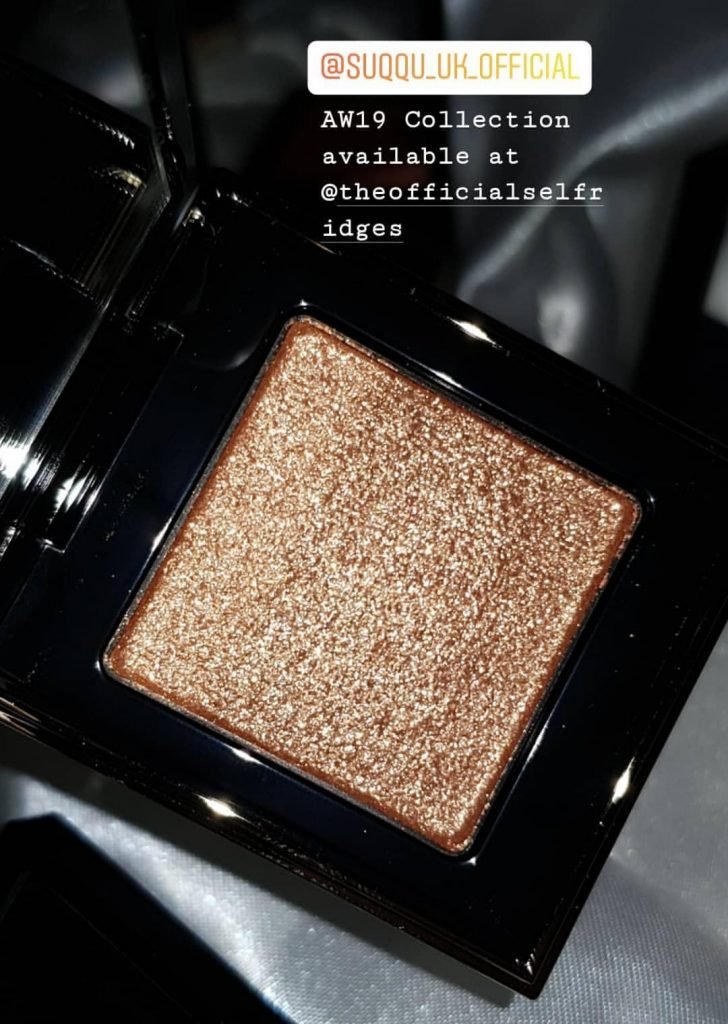 Stellar – Stellar eyeshadows are made with large shimmer particles that reflect the light and sparkle brilliantly. Stellar uses heavier oils to keep the particles from shedding and for a long-lasting, even finish. The amount of white pigment is minimal, for a sheer, translucent colour that reflects the light. Stellar eyeshadows are available in:
12 Akihotaru – a sophisticated beige that is fun to layer, with gold shimmer
13 Koushi – a sparkly purple that adds brilliance to any look
14 Enka – an exciting orange to brighten eyes
15 Oboreboshi – a black with multi-coloured shimmer particles
I tried couple of the shades and they lasted on my eyelids throughout the evening without creasing. The eyeshadows are so finely milled that they blend beautifully and the colour intensity is exactly how you see in the pan. There is no muddiness at all and I didn't experience fall-out either. I do not feel the need of using an eyeshadow primer with these.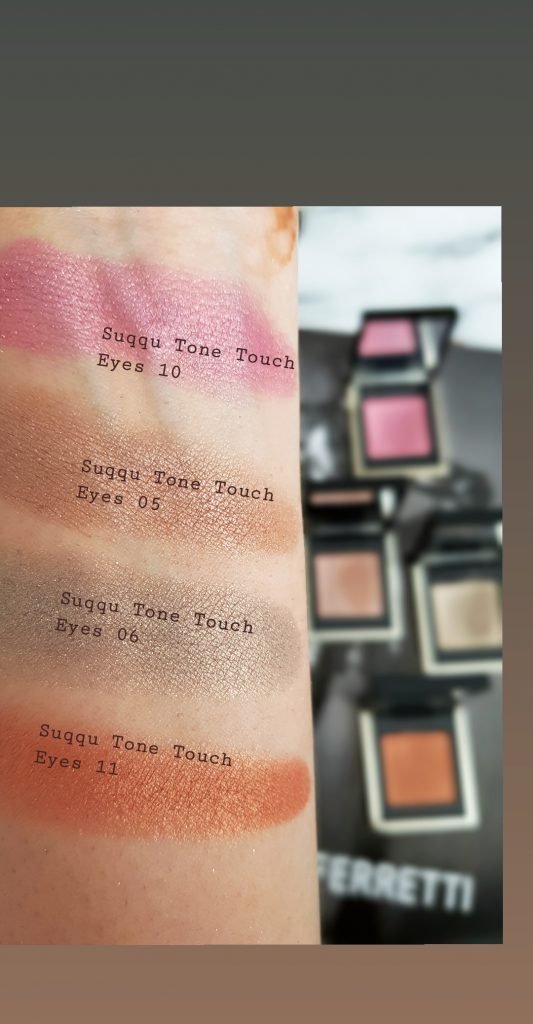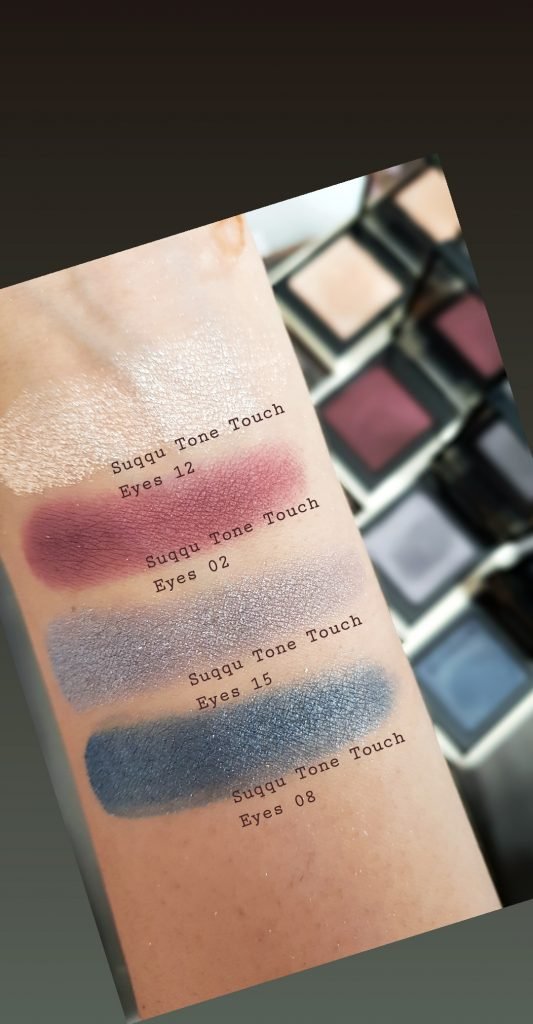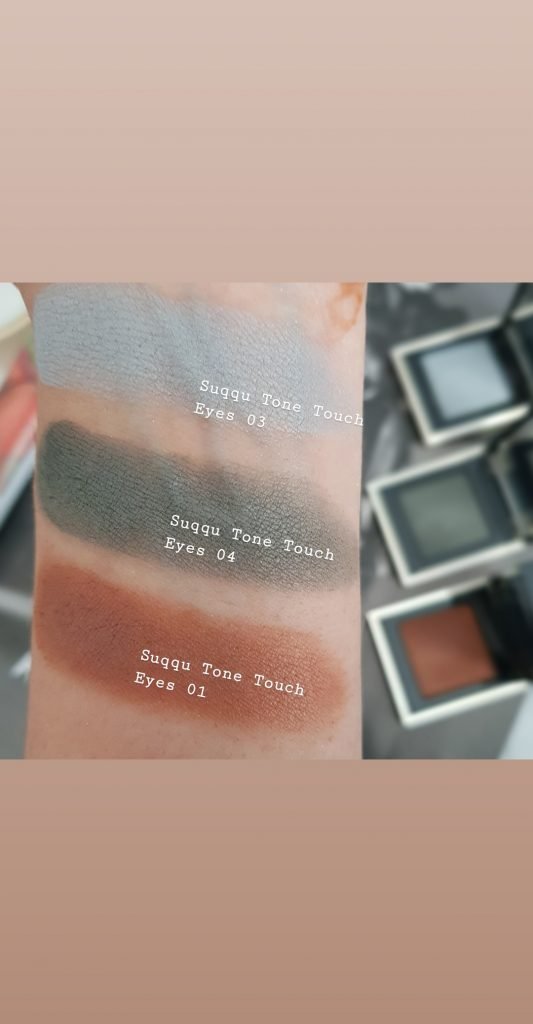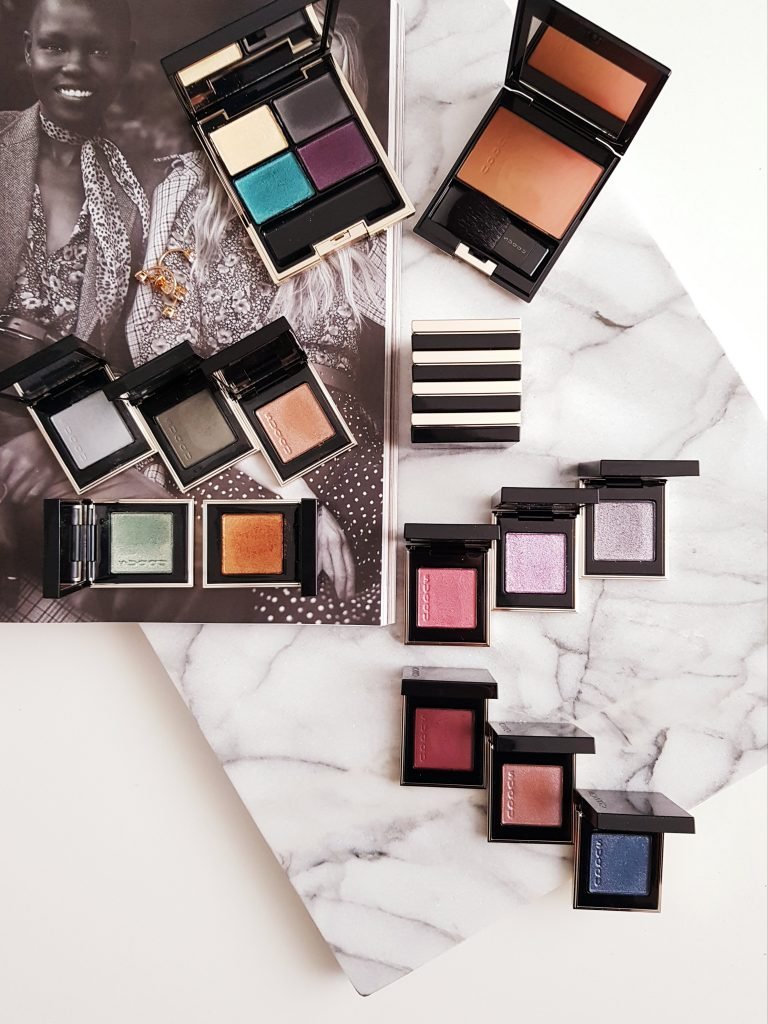 SUQQU Designing Color Eyes | £46
SUQQU introduces two new permanent shades to this bestselling product collection, along with one limited edition color selection. These four-shade palettes contain iridescent, translucent shades alongside dusky, elegant colors for an effortlessly sophisticated look. Available in:
13 Tsukikasumi – Dull Purple x Orange Bronze
14 Irourushi – Delicate Brown x Shimmer Red
126 Aoyuusei – Night Black x Starry Blue (limited edition)
The pigment intensity is beautiful and these are finely milled so they blend like a dream. The color selection in each palette is stunning and the colors complement each other so well.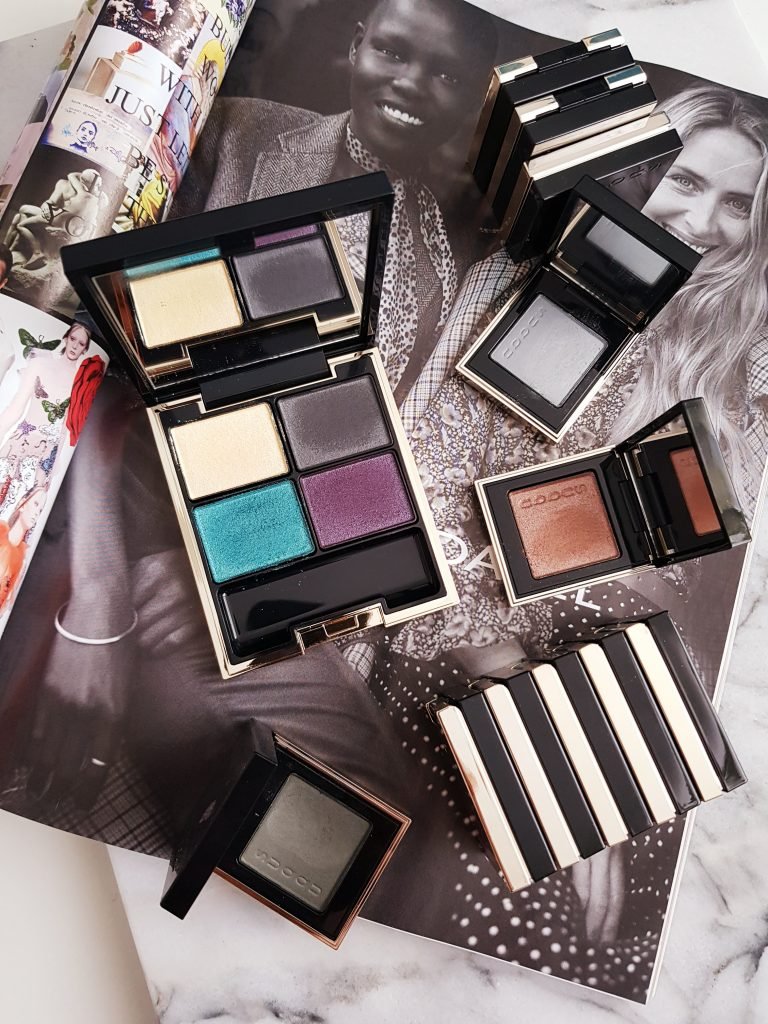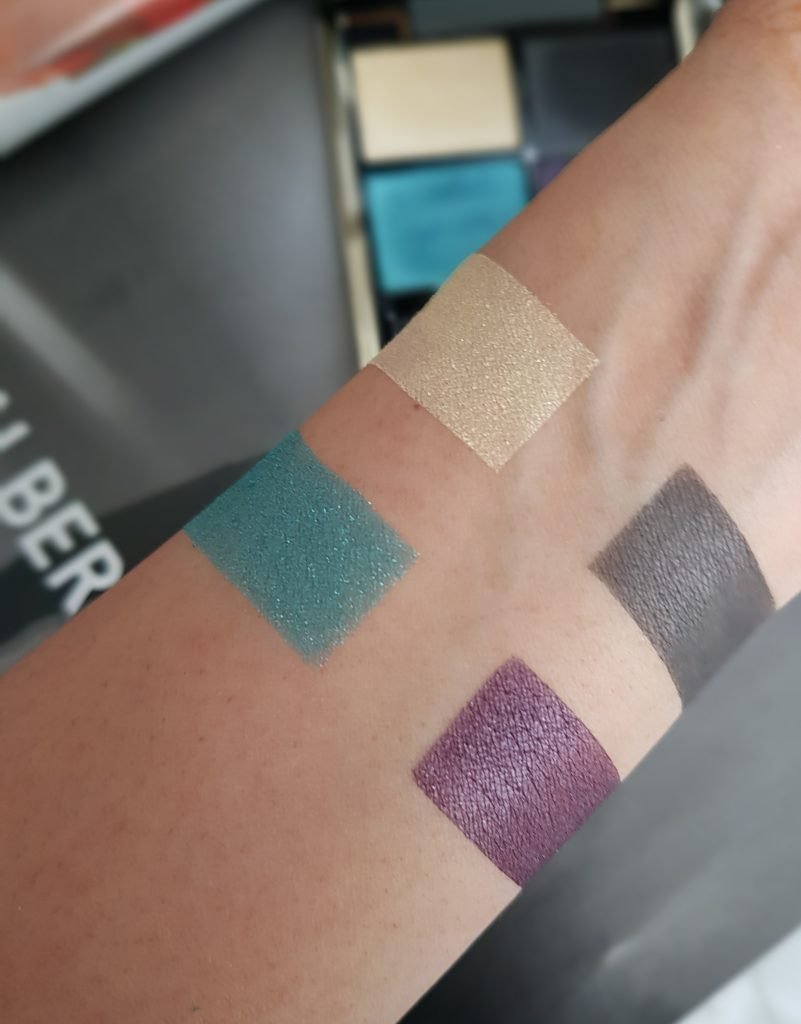 These gradient blushers blend into skin softly for a natural look adding dimension to the face. These blushers give a subtle 'glow from within' finish. The blushers are available in:
10 Usumoya – Warm Rose x Tender Beige
11 Hanasusu – Caramel Brown x Honey Pink
115 Benitsurara – Bloody Red x Crystal Blue (limited edition)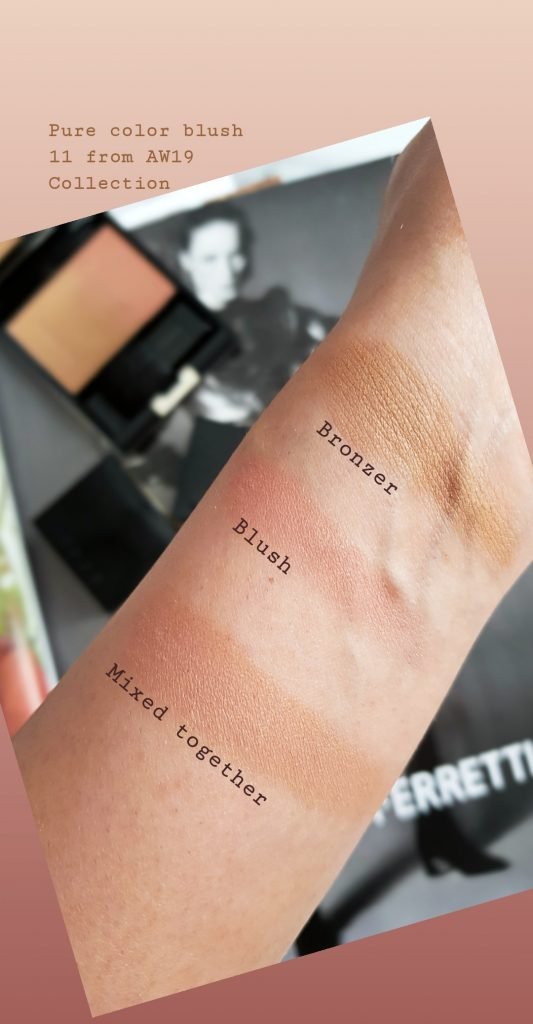 SUQQU Color Ink Liquid Eyeliner | £25
Three new limited edition shades join the popular liquid eyeliner range, famed for its ultra-thin tip for precise application. These playful colours add gorgeous accents to your eyes, in a style that brings elegance and refinement to any look. Available in:
103 Chic Khaki – a khaki that adds definition to the eyes (limited edition)
104 Autumn Orange – an orange that emits a sparkly, red-bronze lustre (limited edition)
105 Cat Pink – a vivid pink to add a touch of playfulness (limited edition)
I have got the shade Cat Pink and I must mention that its so lively and pulls everything together. The shade is a happy color and uplifts the whole makeup look.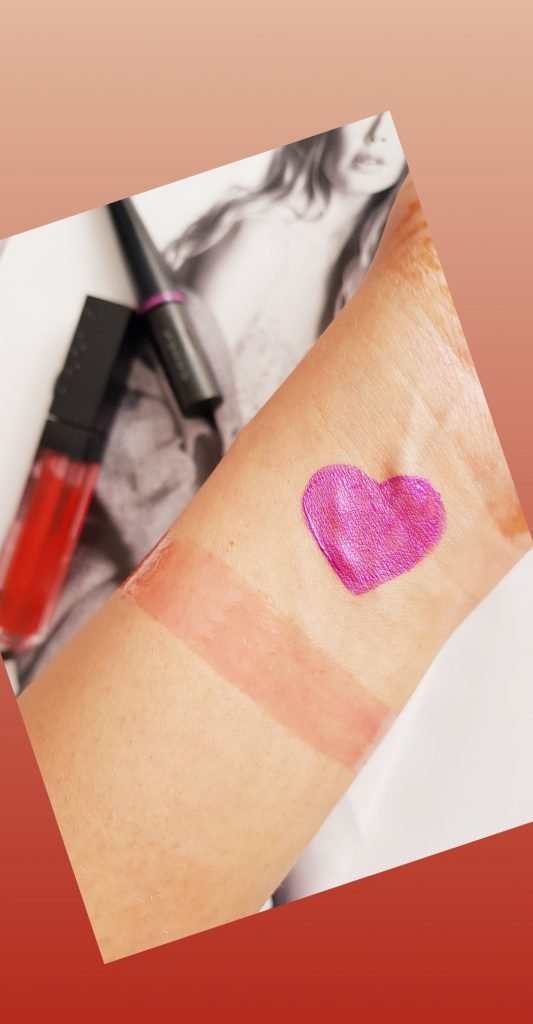 SUQQU Water Color Lip Ink | £22
This new, limited edition lip colour offers a clear, lush and moisture-rich finish. Giving just a hint of colour, it allows your natural lips to shine through for a refined finish. The texture is smooth and without stickiness, providing moisture for dry, winter lips. Available in:
101 Mizuurushi – a classic bombshell red (limited edition)
102 Jyumitsu – a clear amber that adds a touch of freshness to lips (limited edition)
103 Sumikasane – a clear plum, a shade darker than natural lips (limited edition)
SUQQU Moisture Rich Lipstick | £30
SUQQU's signature lipsticks return with five new seasonal colours. These sheer, moisturising lipsticks, made with dusky colours and plenty of glitter, will liven up any autumnal look. Available in:
11 Rinku – a muted, dusky rose that brightens lips
12 Kinichou – a soft and gentle chestnut brown with a hint of gold
111 Fusubeiro – a sparkly chocolate with multi-coloured shimmer particles (limited edition)
112 Fuyuhanabi – a dazzling aurora pink, with pink and blue shimmer (limited edition)
113 Kurourumi – a glittery black that can be layered over other colours to add depth (limited edition)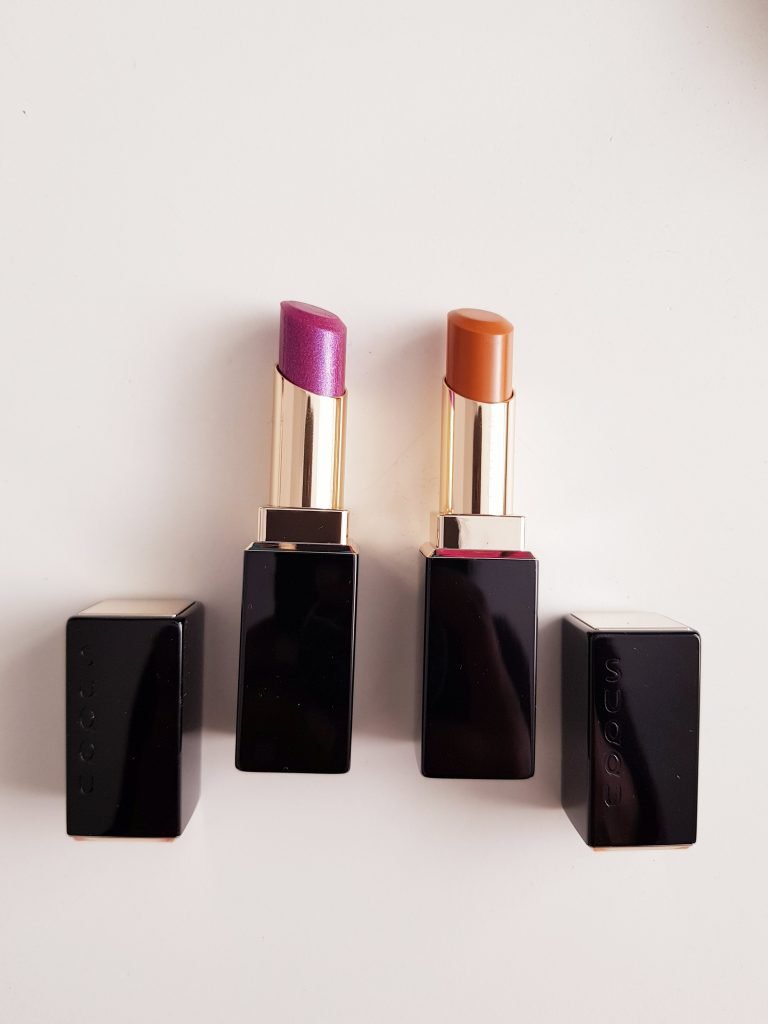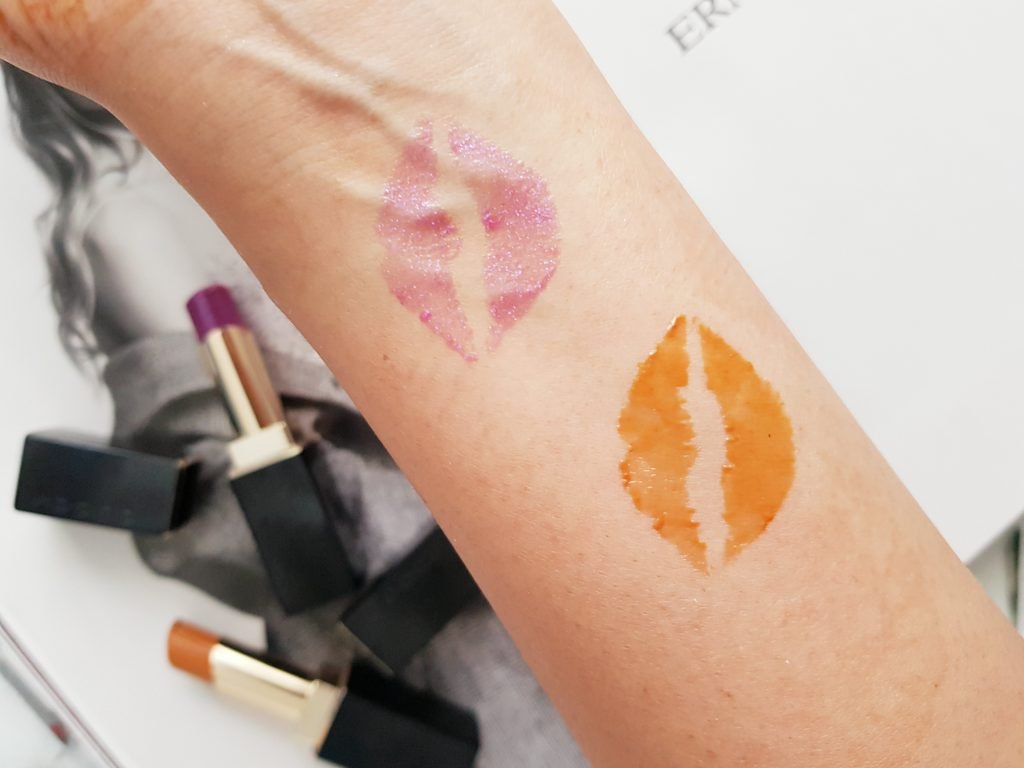 SUQQU Nail Color Polish | £18
For fingertips that express the spirit of the season, these chic and captivating colours add flare to your finished look. Available in:
118 Nibisuna – a sophisticated charcoal brown (limited edition)
119 Koigaki – a rich, bitter orange (limited edition)
120 Sukashiyo – a clear, light navy (limited edition)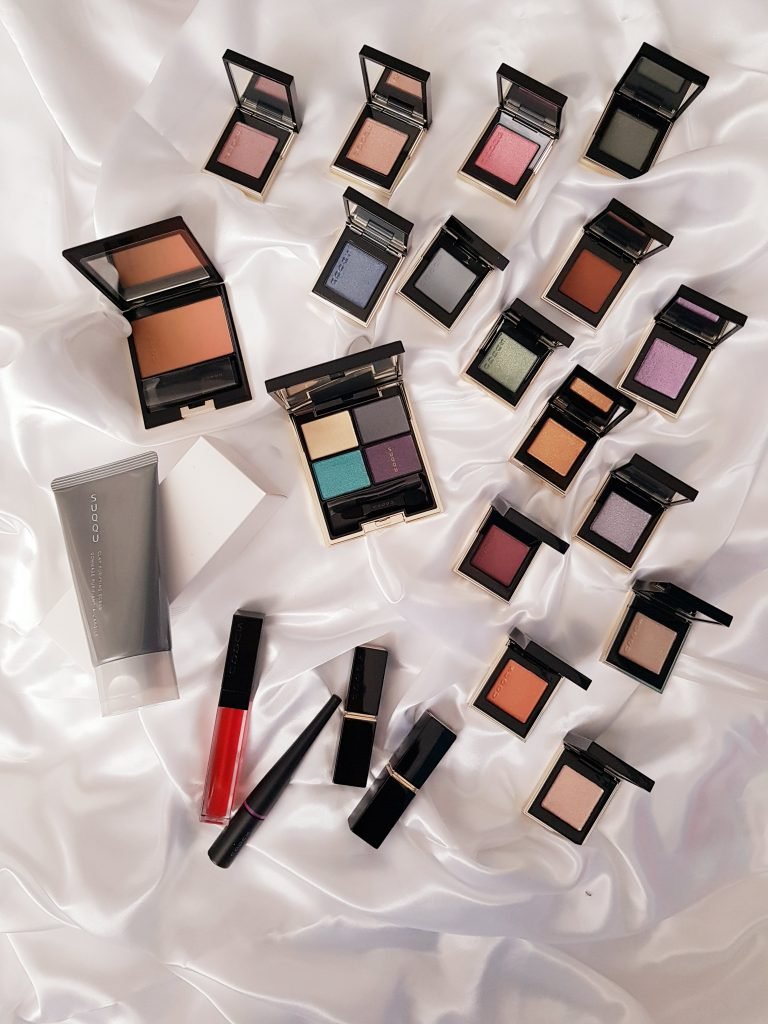 SUQQU's AW19 Colour Collection is available from 8th August at Selfridges, Selfridges.com, and from 22nd August at Harrods, Harrods.com and Fenwick of Bond Street. Will you be picking anything up from this collection?
Until next time, Ashh xo
*This post features gifted products. Opinions are my own and unbiased.