With many new fragrances that arrive on my desk for testing every other day, I can only say I bloody LOVE my job! Whether it is an everyday fragrance for you or that special evening wear, I have recommendations for you. Here are some of the new ones and some from last year that I have been loving and will be great for you to add to your fragrance wardrobe.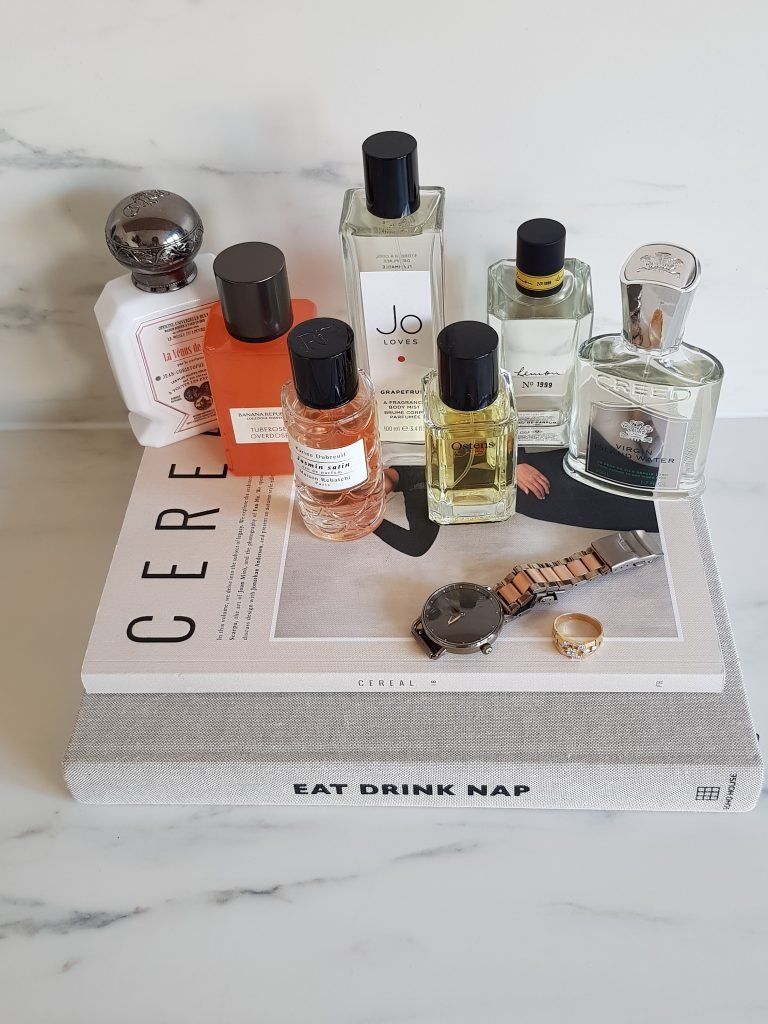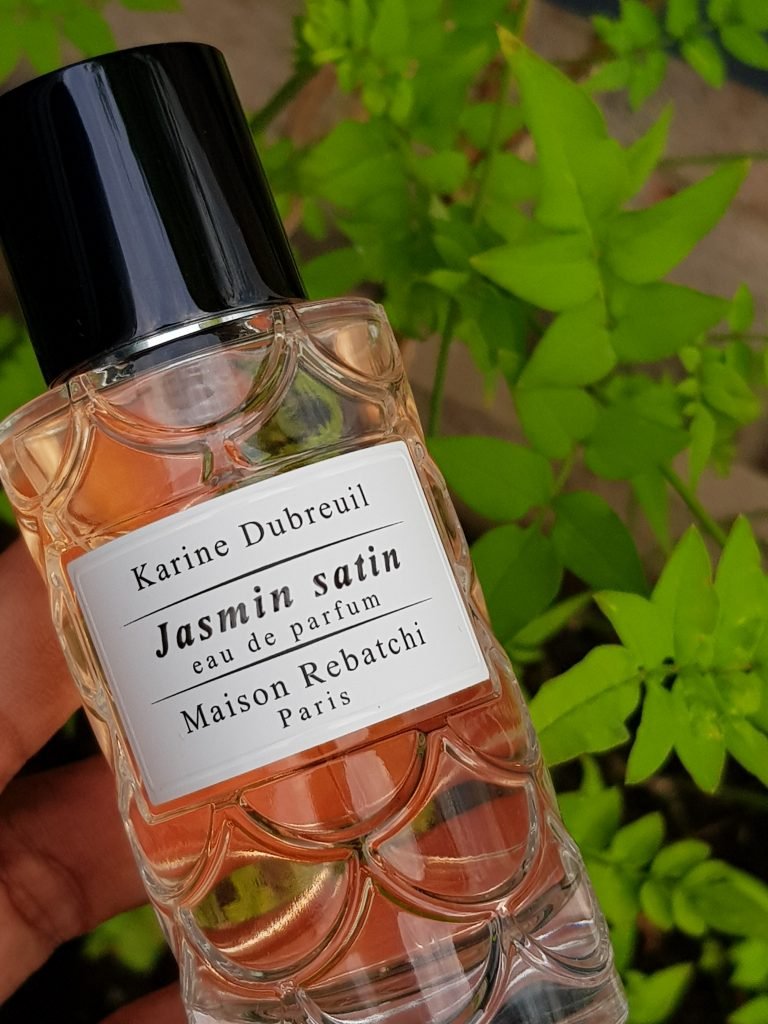 Maison Rebatchi Jasmin Satin – Jasmine is one of my all-time favorite flowers and that's because it transports me to India, especially on my wedding day. Jasmin Satin utilizes two jasmines – jasmine from India and Egypt. It is like a bouquet of white florals – jasmine, gardenia, white lily, and orange blossom kept with juicy peaches with velvety skin on a sunny sand bed. This fruity, floral fragrance has a musky, woody dry down that is sensuous but not overpowering. The core of this fragrance is Jasmine absolute which is warm and indolic at heart yet so airy, fresh, and flirty! This is like an anytime pick-me-up kind of fragrance for me.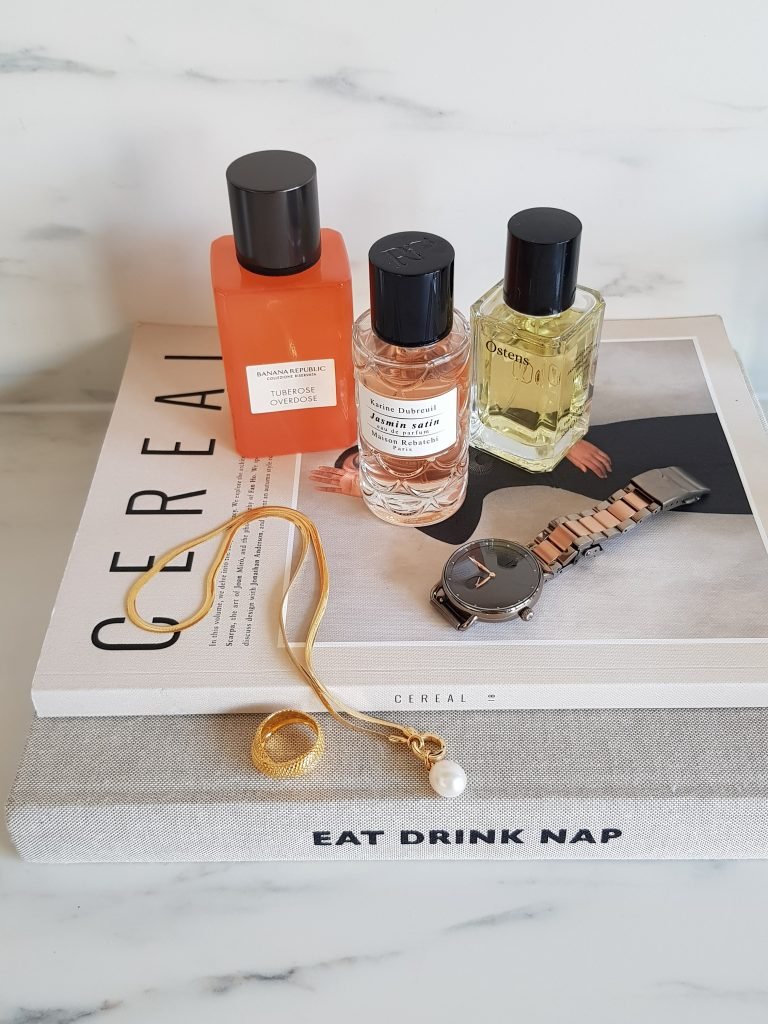 Banana Republic Tuberose Overdose – Tuberose Overdose – A part of the new Collezione Riservata collection from Banana Republic is a contrast between light and the dark. This is a really pleasant and uplifting tuberose fragrance for men and women and was crafted by renowned perfumer Christelle Laprade. This is a bright, fruity tuberose scent – so easy to like and wear! You get a bright, crisp apple note on the spritz alongside a blackcurrant note and a bit of ginger in the background. As it dries down, a heavy dose of tuberose comes along with some earthy jasmine, tiare flower, and peony note. As it gradually settles down on the skin, nice creamy vanilla, praline, and woody sandalwood make this scent seductive. Though unisex, it leans slightly feminine.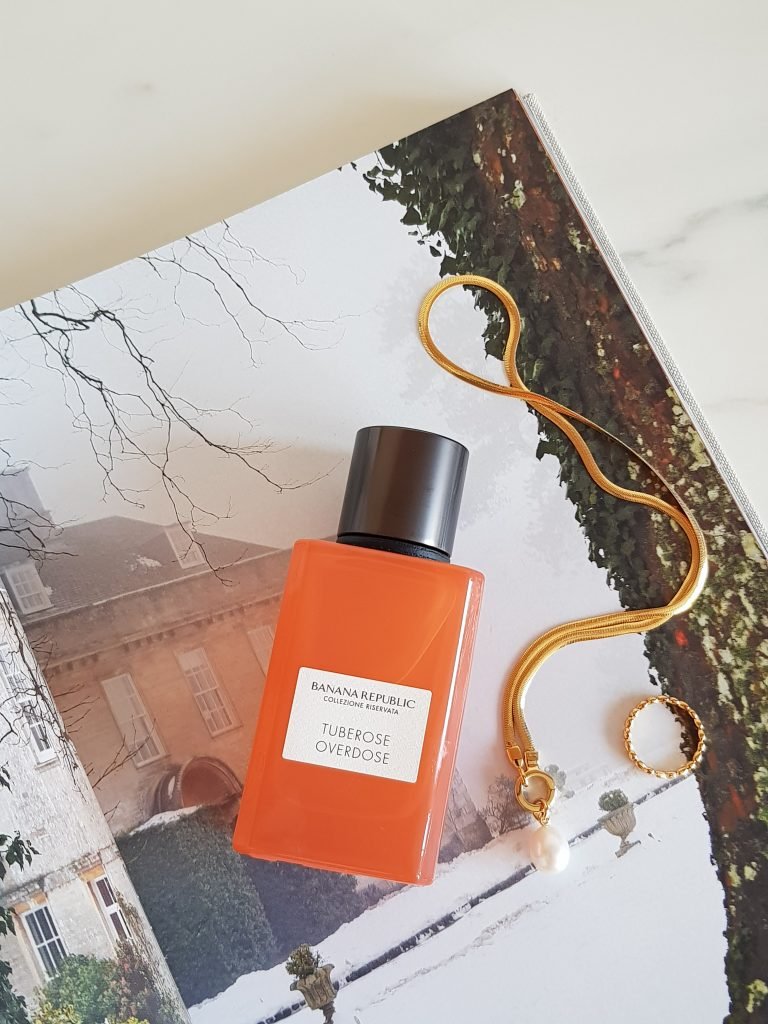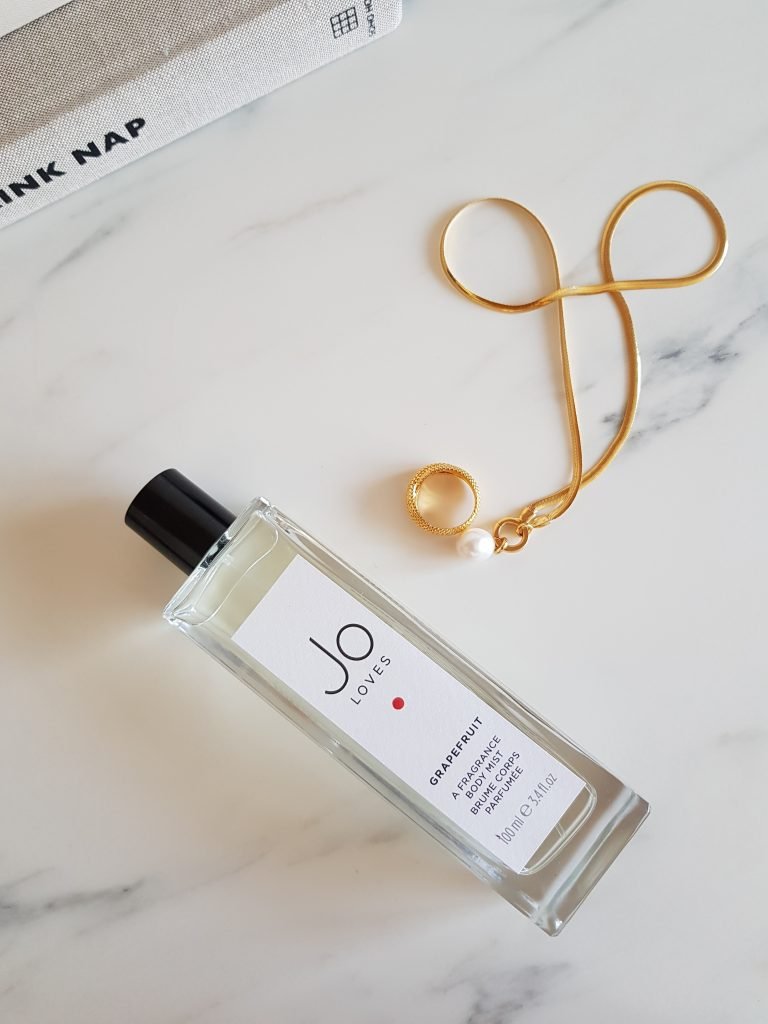 Jo Loves Grapefruit Body Mist – Though everything Jo Malone creates becomes sensational, I want to draw your attention to the new hair and body mists from Jo Loves. Body Mists are fabulous for traveling and are great to refresh your fragrance throughout the day wherever you are. Grapefruit is an uplifting blend of Grapefruit, Black pepper, and Cedarwood. This is a fast-drying mist that can be used alone or layered with another Jo Loves Fragrance to create a scent unique to you.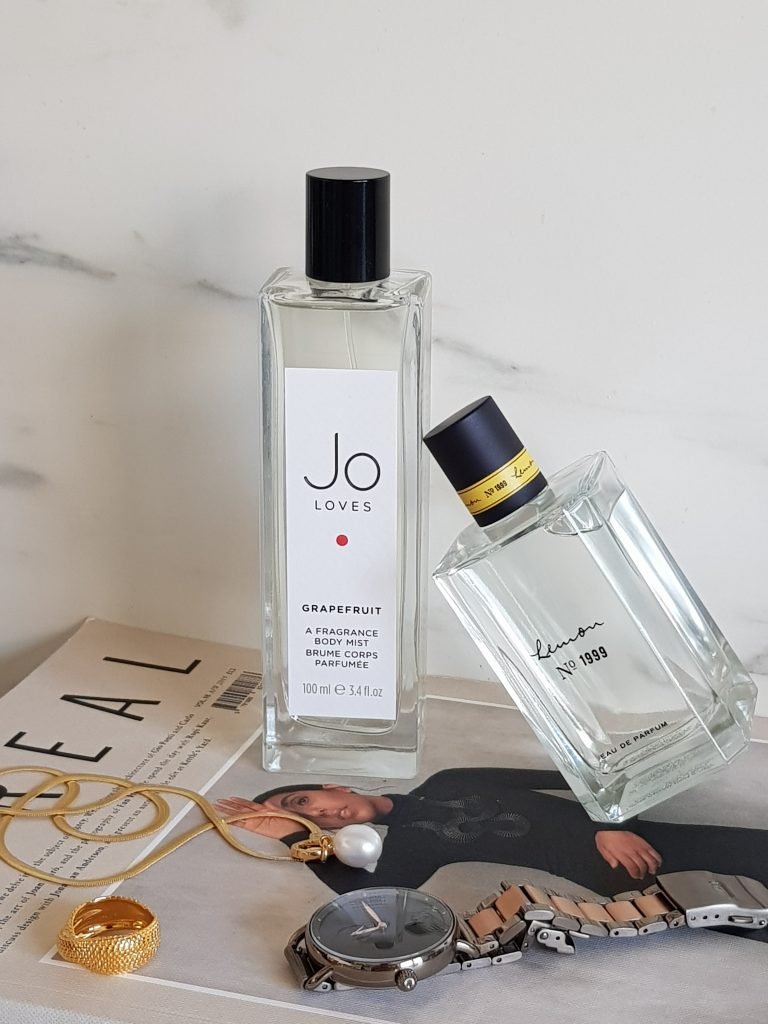 C.O. Bigelow Apothecaries Lemon No 1999 – This is an aromatic citrus scent with a hint of musky notes. It is a true representation of freshly cut sparkling lemons – slightly sweet and powdery but very bright and uplifting. It is a refreshing fragrance that blends sparkling citrus notes with green lemon leaves and sensual, smooth undertones of warm white musk. This fragrance enlivens the senses acting as a summer-inspired serotonin booster through even the murkiest of climates. It is great on its own and works wonderfully as a layering scent, especially with vanilla scents.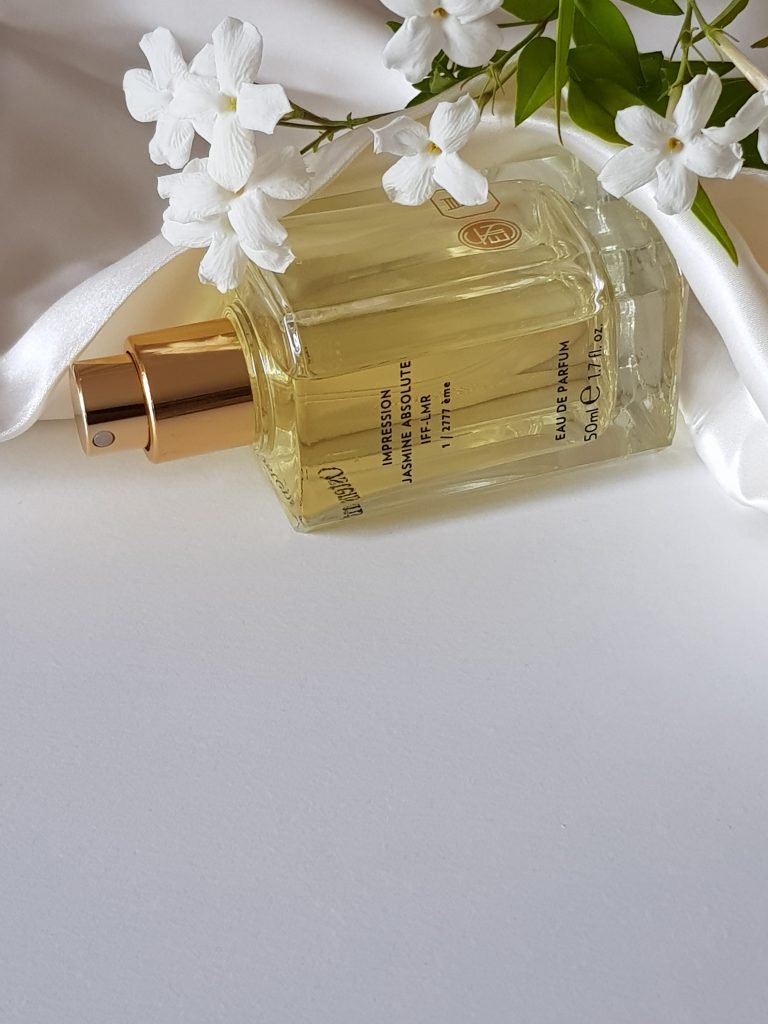 Ostens Impression Jasmine Absolute – What a true representation of bright, luminous jasmine in full bloom that manages to smell addictive and gorgeous! Jasmine with a multitude of facets. This fragrance smells like jasmine flowers in full bloom with a woody base. It is very creamy and smooth. It feels very airy and light like a cologne but has the longevity of a perfume. I have a Jasmine in my garden and I sit next to that a few times a day. I feel Jasmine Absolute brings me that happiness that I get sitting next to the Jasmine climber in my garden.
Creed Virgin Island Water – Virgin Island Water is what tropical dreams are made of! This fragrance will whisk you away to the Caribbean Islands where the sea is clear sky blue and the air is warm. Virgin Island Water is full of fruity citrus, floral summer blooms, fresh coconut, and tropical woods. Imagine sipping Piña Coladas in a hammock weaved between two palm trees – Ah Sun-drenched Tropical Paradise in a bottle! It is the perfect summer scent that you might want to wear every single day.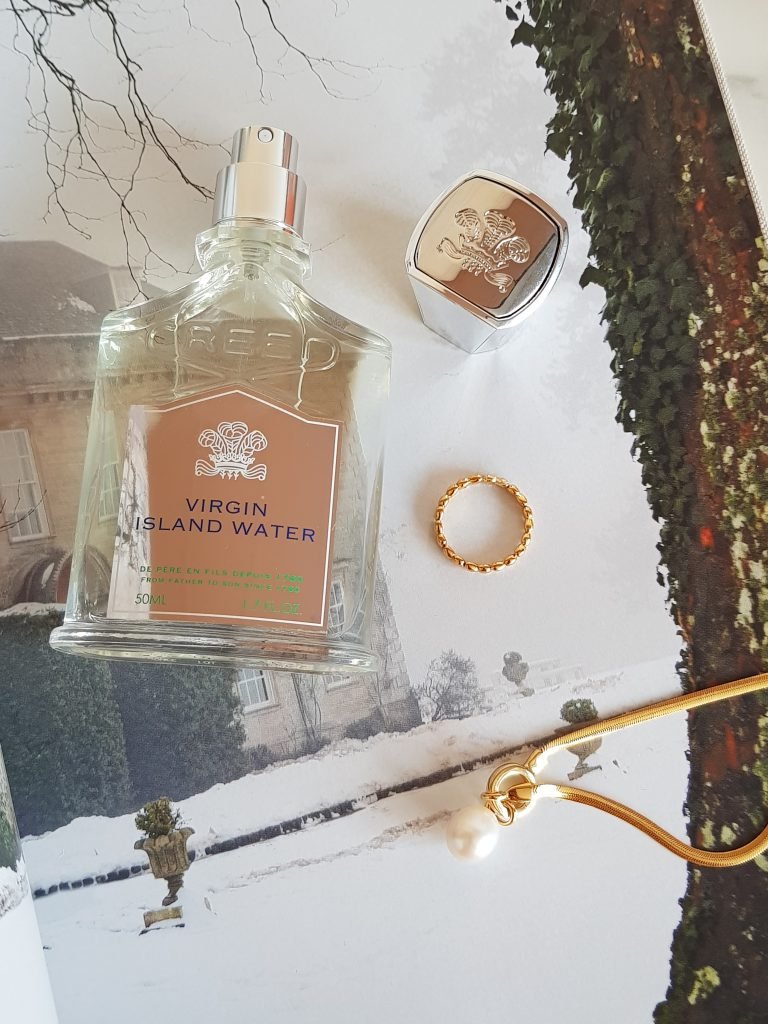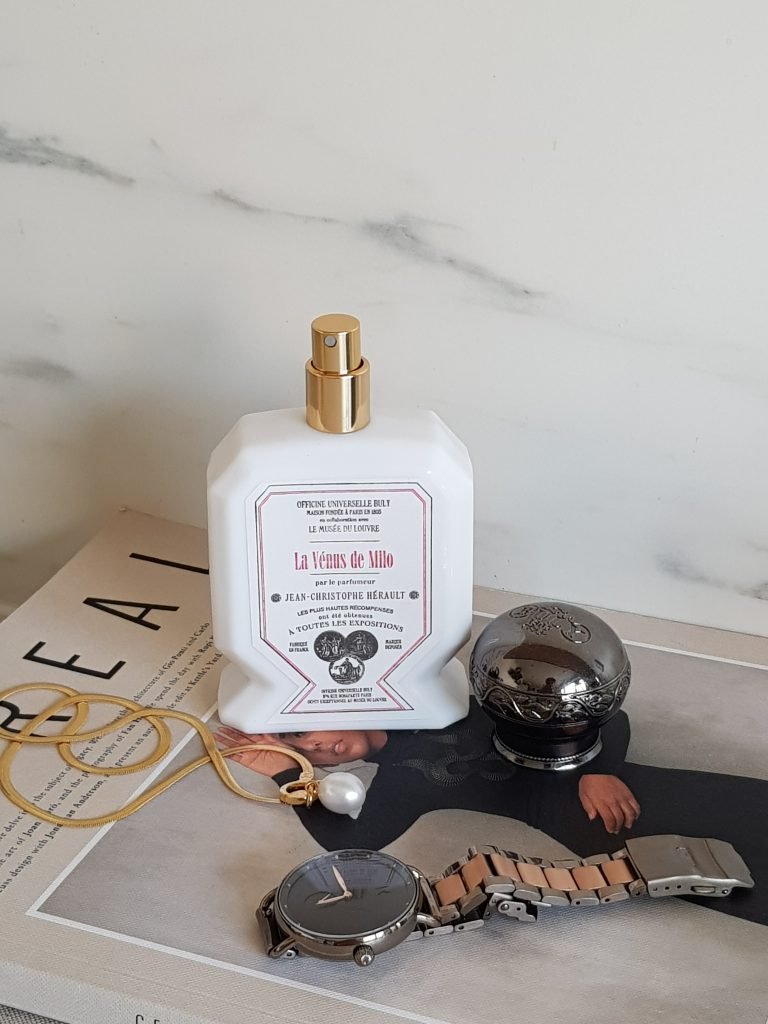 Officine Universelle Buly Eau Triple La Venus de Milo – La Venus de Milo is a part of the exclusive collaboration of Officine Universelle Buly with the world's greatest museum – The Louvre to bring alive the masterpiece from the museum to a perfume. This fragrance is an intoxicating combination of mandarin, jasmine, and amber and smells so sophisticated and timeless just like the beauty of the marble goddess. It is a delicate fruity-floral combination with sweet undertones. It is gentle, soft, a bit petal-like, and a lot powdery. It smells very precious and is pure bliss. It can easily be a signature scent for anyone who loves white florals and powdery fragrances.
Until next time, Ashh xo
*This post includes press samples. Opinions are my own and unbiased.