With so many baby products launching all the time, it can be a little overwhelming, especially for new parents. As an experienced mum of two kids, I have tried a lot of products in the last eight years and can tell what worked for my son but didn't work so well for my daughter. I had my fair share of mistakes and trust me we all have because parenting is no joke! But we learn from our experiences and I can confidently say I'm a lot more educated in terms of baby products now than I was at the time of my son.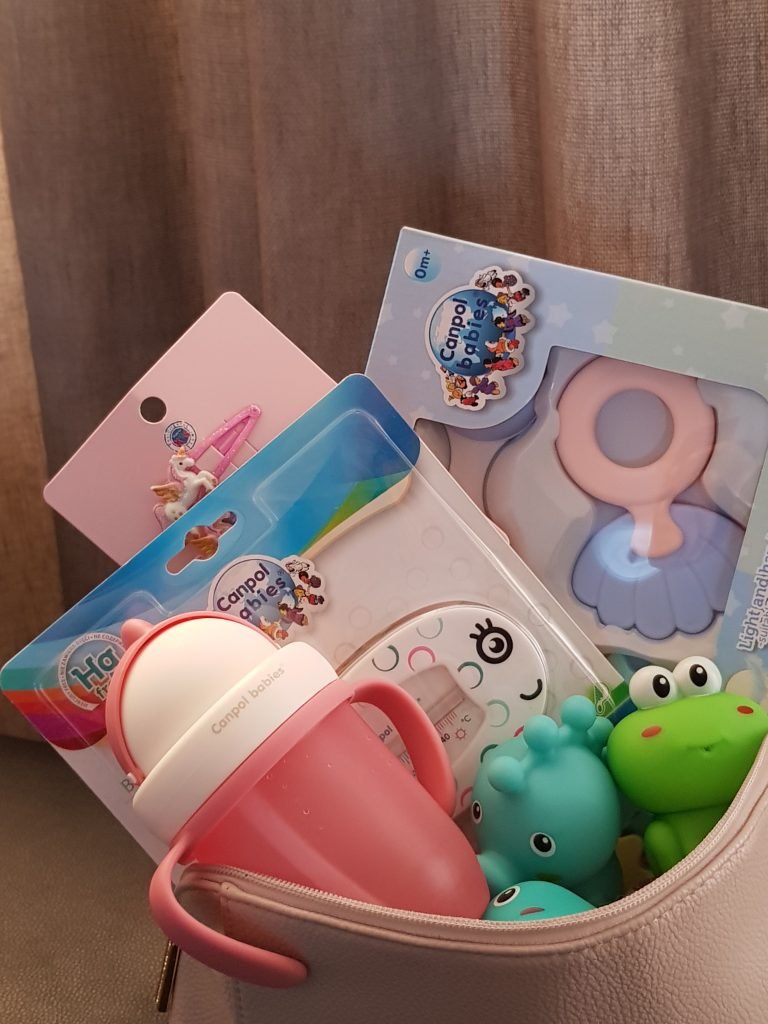 Breast Pump – There's a little personal story Firstly, I was gutted that my son didn't latch due to some complications during delivery and he was kept under observation after his birth. There wasn't much initial bonding time between me and my son and he was offered a bottle. Though I expressed using a manual breast pump from Tommee Tippee for a few months and it was alright but after about four months or so, my son was used to formula-milk more than breast milk. Now at the time of birth of my daughter, I made a point clear to my doctor and midwife that I want to breastfeed exclusively and everything just worked for us. I was determined and she latched perfectly in the first go. I also had a silicone breast pump handy (just in case) and I did get to use it when I had to increase my supply by pumping. This silicone pump was the best purchase ever! It is so easy to use, and you don't have to pump it manually. It does everything with the help of suction.
Bath toys – Initially my baby used to cry whenever I used to put her in for a bath. She didn't enjoy baths at all and therefore her bathtime used to be shorter but not anymore! I have got Canpol baby bath products now which she absolutely adores and likes to play with when she is in her bath.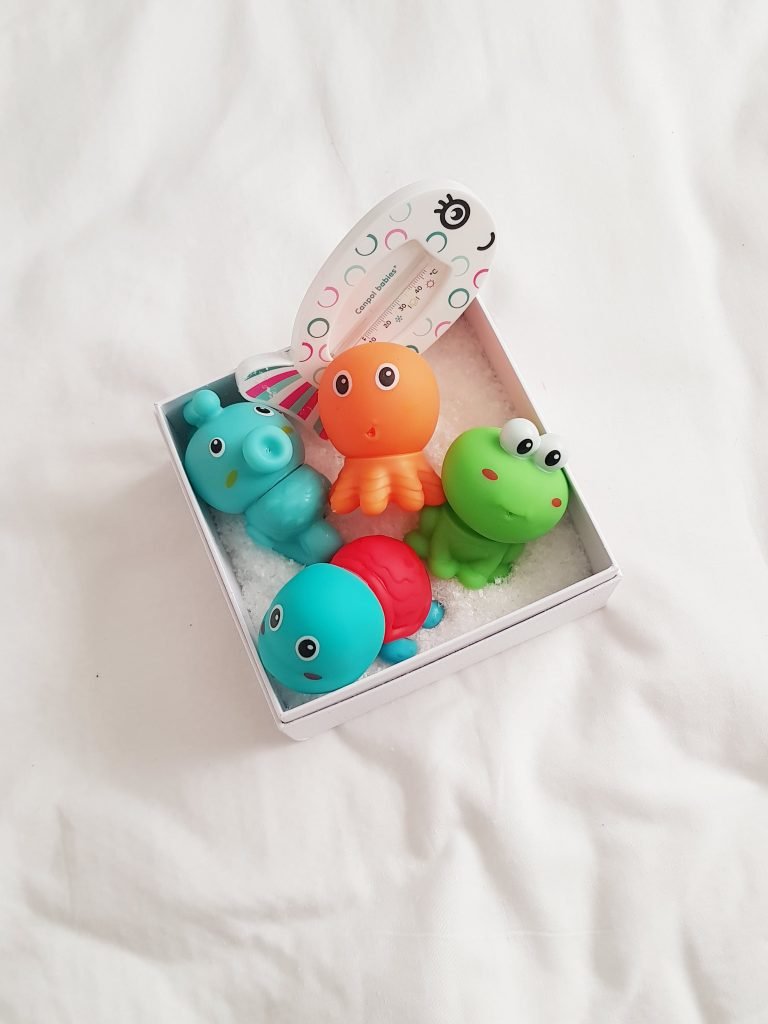 Bath Thermometer – We might feel a certain temperature of water may be okay for the baby to have a bath in but it could actually be too hot for baby's body. A bath thermometer comes very handy and you will have a peace of mind that you don't have to guess the temperature everytime you put your baby in the water.
Rattles & Teethers – My little one has been teething since she was 3-months and there are days when her gums are really sore and itchy. I found baby rattles from Canpol that have a biting part that helps relieve gum pain during teething. These rattle toys are very lightweight and easy to hold even for a newborn. Now she plays while biting the toy in between and I don't have to worry because these rattles are BPA-free.
Baby Monitors & Cameras – Some parents shift their babies to nursery or separate room since the baby is just a few weeks old while others co-sleep with their baby in the same room. Whatever works for you, having a baby monitor will make your life simpler! Our baby sleeps in her cotbed in our room but we still use a monitor for the day time when she takes a nap and we're downstairs. I love Tesla Smart Camera 360 that uses a 2-way communication system and has a built-in camera. It can be connected to the operating system of your smartphone! Oh, and it is affordable with all these features!
Baby Cups – My daughter used to take my son's straw water bottle. Therefore, I was looking for a sipper with a straw that is safe to use and practical for travel. I got Canpol Babies Matt Cup with straw which has easy grip handles and a flap to cover the straw when not in use. It doesn't leak or spill while travelling. My little girl can hold and use this cup independently. The straw material is not hard and is safe for little ones gums. My husband and I are very impressed with the quality and my baby girl loves her cup!
While I was shopping for essential supplies for babies, I saw some cute head bands and hair clips on Notino website so I cheekily added a couple of hair accessories to my basket and my darling daughter loved it!
Until next time, Ashh xo
*This is a sponsored post and includes a voucher gift for self-gifting. Opinions are my own and unbiased.