Wind Flowers – the newest release from The House of Creed is inspired by the unique combination of the grace and strength of a dancer's flowing movement through the wind in the air. Master Perfumer Olivier Creed created this sparkling fruity floral fragrance with magical undertones reminiscent of light, woody nougat.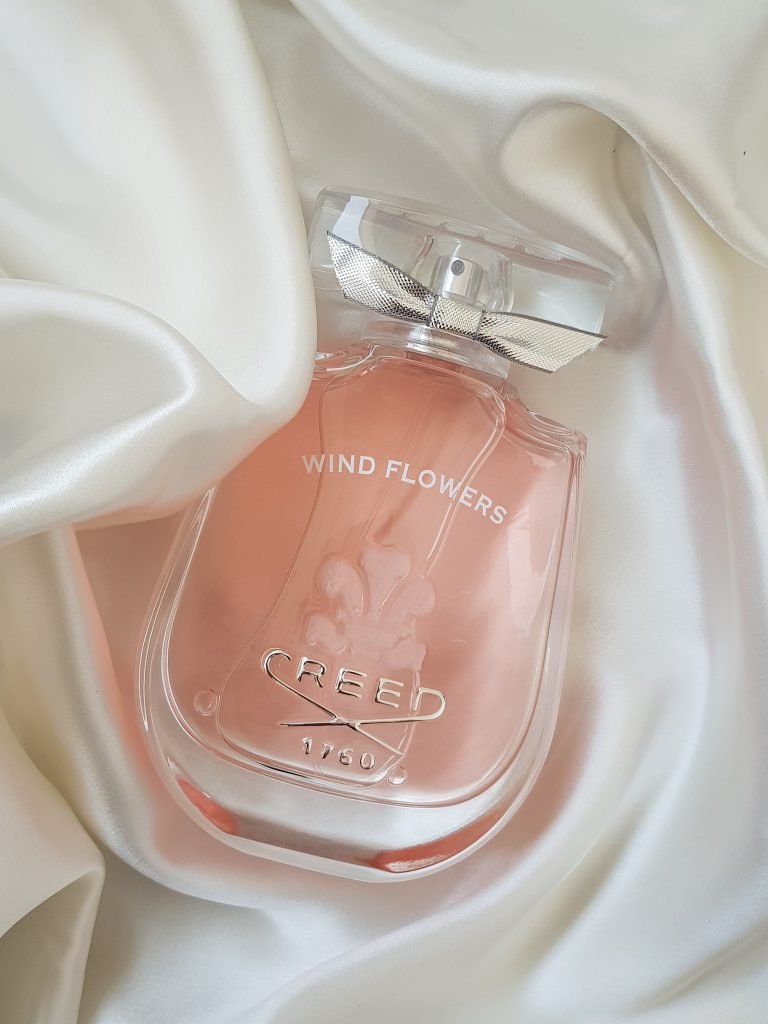 The muse behind the campaign is Principal Ballet Dancer, Lauren Cuthbertson who uses the beauty of scent to explore different characters on stage. Inspired by the confidence and femininity of the modern woman, the weight and shape of the bottle suggest a timelessness and a precious sculptural object (credit: Fragrantica).
Packaging: Wind Flowers comes in a really pretty glass bottle with a silver ribbon bow tied at the neck. The bottle shape is timeless and is different from the usual Creed fragrance bottles.
Notes:
Head: Jasmine, Orange Blossom, Peach
Heart: Jasmine Sambac, Tuberose Absolute, Rose Centifolia
Base: Iris, Orange Blossom, Musk notes, Sandalwood, Praline
About Wind Flowers: Floral and fresh, this fragrance opens with sweet jasmine, wrapped around the zesty scent of Tunisian orange blossom and softened by a fresh and a fruity peach note, a powerful heart of delicate jasmine flower, tuberose petals and a soft rose extract add depth and texture to this fragrance while a warm flurry of sandalwood is twisted around a haze of iris and musk. A vibrant note of orange blossom and creamy praline offsets this dusky floral scent; bringing to life this luminous fragrance for her.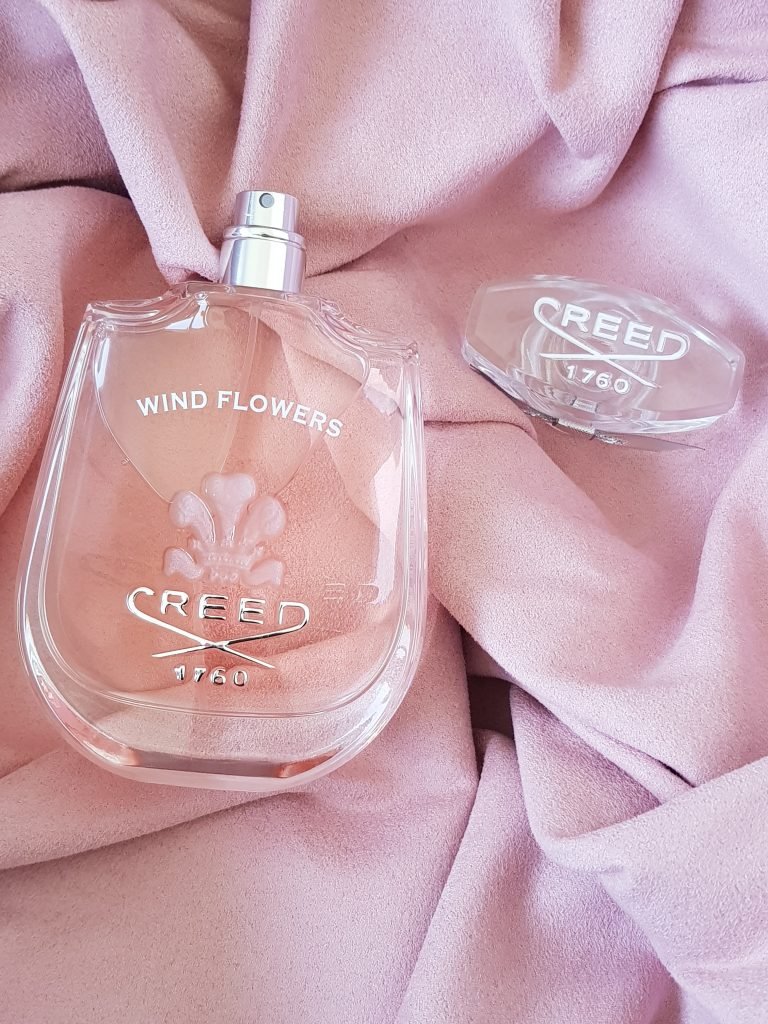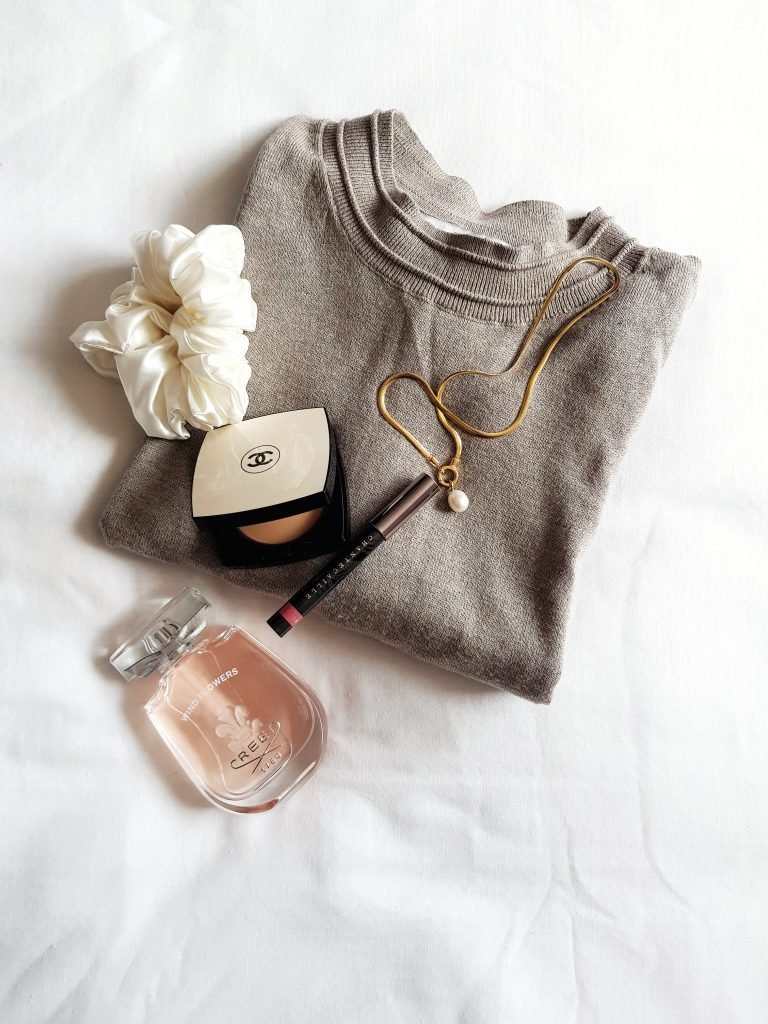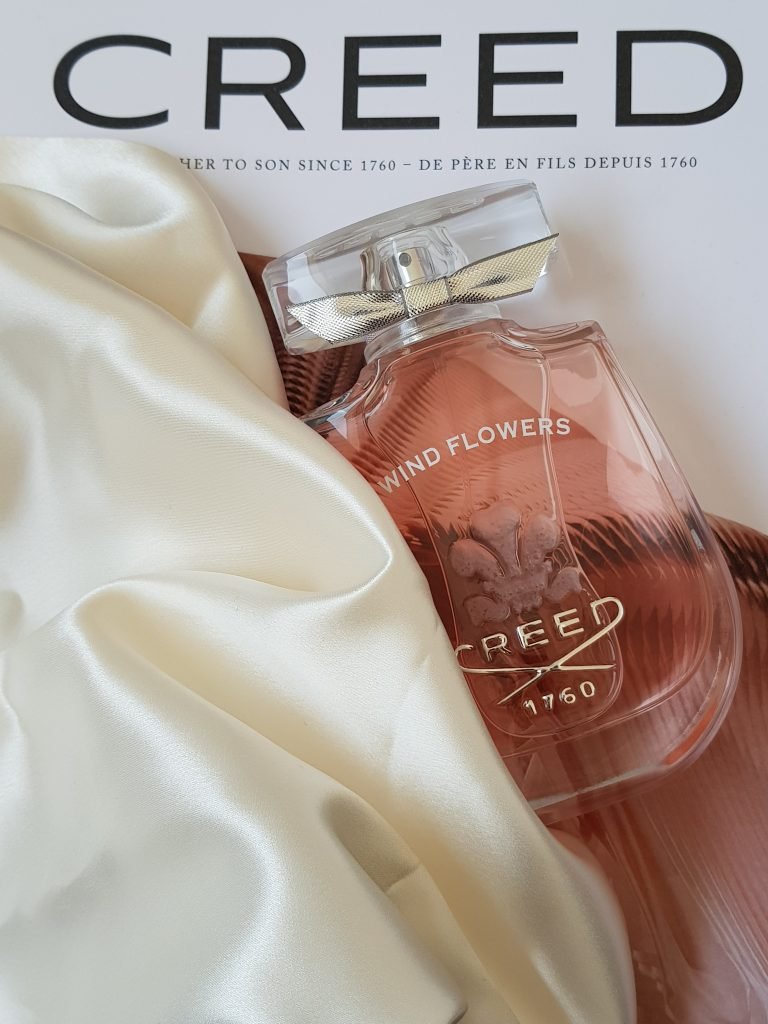 I imagine a French Open market on a sunny, breezy day. A very put-together French woman wearing a really pretty, flowy dress holding a bouquet of fresh white flowers buying some peaches. She has a beautiful smile on her face and she smells absolutely divine!
Sillage & Longevity: The performance is incredible for a spring floral, It has a moderate sillage and a moderate longevity of about 6 hours on my skin. On my clothes, it stays for about 9-10 hours.
Final thoughts: Wind Flowers is a lush floral bouquet of jasmine, tuberose, rose, orange blossom, and iris with a musky-peach vibe – very youthful yet smooth and sophisticated! It smells very classy and expensive yet so easy to reach fragrance. It is so versatile that you could wear it for brunch, coffee dates, shopping, spring/summer parties, and even as a wedding day scent! It is a very luminous and modern pretty woman fragrance – something different and unexpected from The House of Creed.
Creed Wind Flowers is available from Creed Boutique, Creedfragrances.co.uk , and selected department stores nationwide.
Until next time, Ashh xo
*This post features PR sample. Opinions are my own and unbiased.