Growing up, I mean in my teens, I used to be very excited when I had to shop for a new deodorant. It was like buying a new fragrance to smell irresistible all day. Though I wasn't an overly sweaty person, deodorant was still a reluctant necessity. Like many teens, natural deodorant was not even on my radar. Back then, natural alternatives for personal care weren't popular and there was no awareness either. I am glad I switched to natural alternatives and gentle formulations a few years ago and I am going to share my top tips with you in case you're planning to switch as well.
First things first, you need to know the difference between deodorants and antiperspirants if you do not know already. Antiperspirants and deodorants work differently in their methods of reducing body odor. Antiperspirants contain aluminum to decrease perspiration by blocking sweat from exiting the body, thereby stopping adverse odor and keeping your body dry. Deodorant, on the other hand, works to neutralize the smell of your natural body odor by masking it. One of my favourites being Nivea Fresh Comfort Aluminium Salts free deodorant roll-on that fights unpleasant odour effectively and gives you a long-lasting feeling of comfort and freshness. It doesn't leave any stains on the clothing. If you have sensitive skin, you may opt for Avène Body roll-on deodorant which doesn't contain any alcohol or aluminium salts. It uses rice starch to absorb perspiration and keeps the underarm dry and fresh.
When it comes to skincare, we try to recognize every ingredient in our lotions and potions so why not be mindful of our personal care products like deodorants and antiperspirants? Although not proven, aluminum and other preservatives in antiperspirants have been associated with some dangerous diseases like breast cancer. As there is no scientific proof to this, let's not go there and instead concentrate on the benefits and tips that will help you make your transition to aluminium-free deodorant smooth.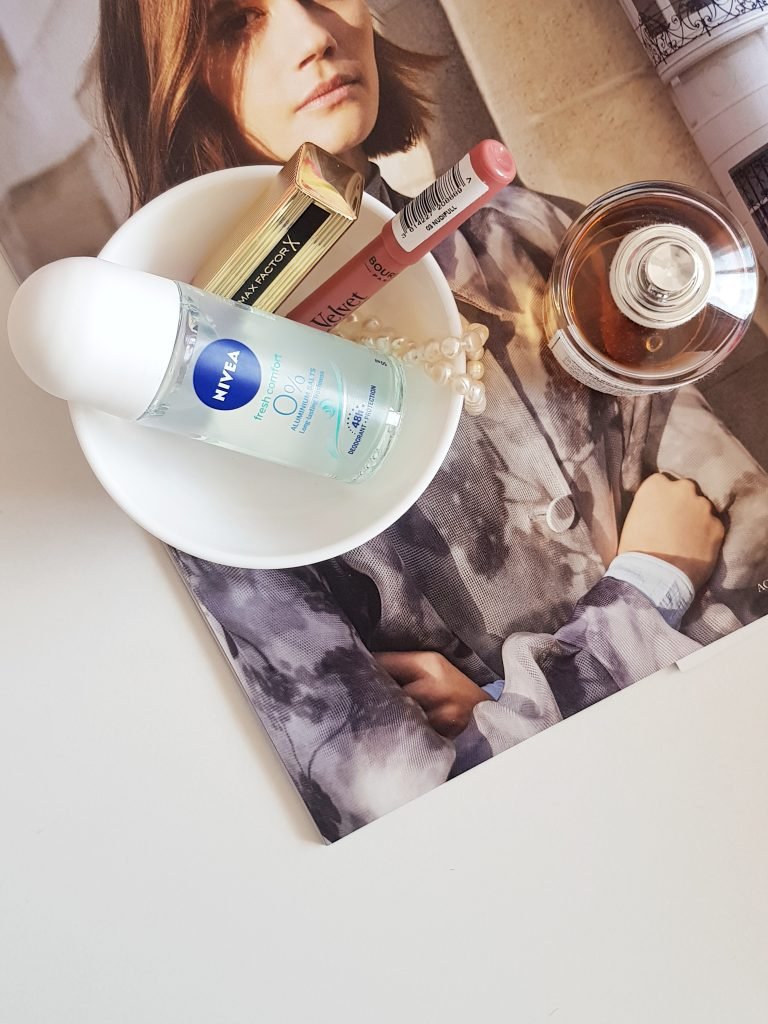 Here are some of the points to keep in mind and some tips to help during the transition.
Switching to a natural deodorant doesn't happen overnight. It is a journey that takes time and will power.
Your body will sweat more during the switch process. This is because our bodies take time to get used to the new natural product and might freak out.
During this detox, your body will push out all the toxins it has been taking in for years and this means you will smell really bad for a few days.
Avoid wearing tight synthetic clothes during the switch process. Loose sleeve, cotton clothes are best during this time.
Taking hot baths will open up your pores which will expediate the detox process.
Natural deodorants will last for about two hours or so. Keeping natural deodorant wipes when on-the-go will help in case you want to refreshen yourself up when required.
Water intake is so important if you switch to natural deodorant.
A balanced diet is another factor that really helps with how you smell. Eating a lot of red meat can make you smell pungent. Same is with hot peppers, spices, onions and garlic.
Trying to keep your stress levels low and exercising daily will help with how much you sweat on a daily basis.
Until next time, Ashh xo
*This is a sponsored post. Opinions are my own and unbiased.