I love Jo Malone's fragrances and her brand Jo Loves has got so many beautiful blends but the newest Ebony & Cassis stole my heart right from the first sniff. The bottle is absolutely gorgeous and is a standout from her regular fragrances. Jo Loves fragrances are usually bright and luminous therefore it was time for a new kind of scent – one that feels rich and deep ideal for those balmy summer evenings and autumn days. One that is sensual and seductive.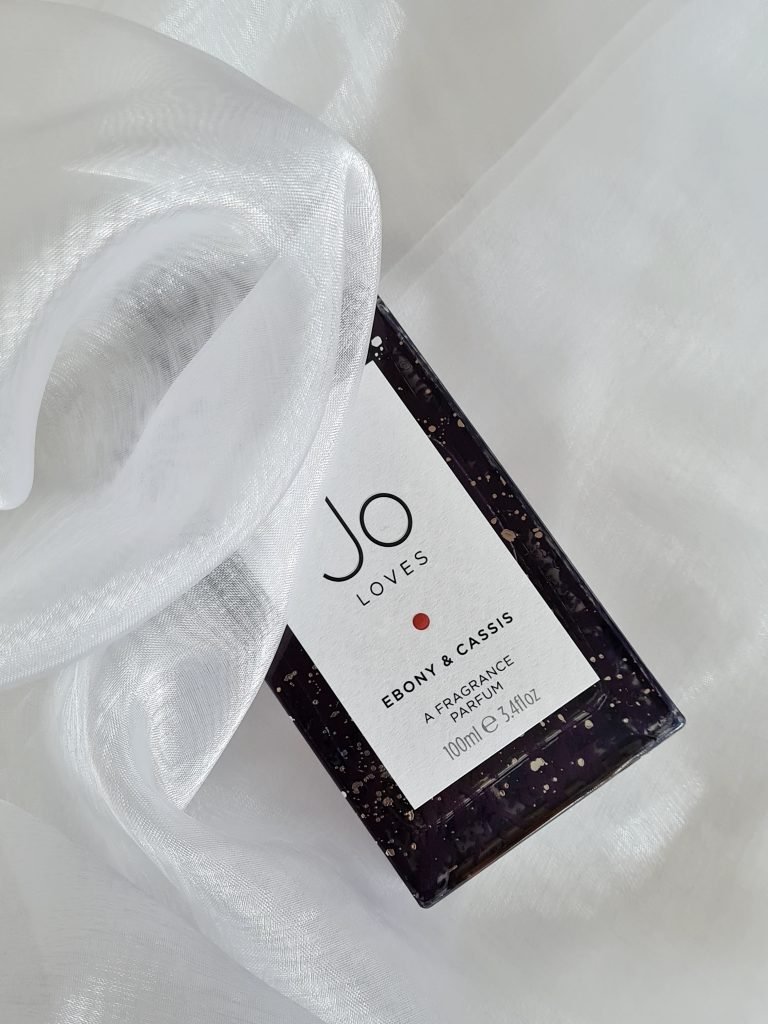 This scent, inspired by Jo's latest voyage living in the Middle East, seems like a wonderful marriage of East and West. The crisp sweetness of perfectly ripened blackberries and Cassis is combined with the warmth and depth of rich Nutmeg, Myrrh, and Dates. The distilled absolute of Blackcurrant Buds has a delicious lightness to it that is surrounded by comforting Patchouli and Cedarwood. I love that Jo Loves Ebony & Cassis has depth and intensity compared to the other fragrances that are more transparent and airy from the house. Ah, I can't get enough of this warm, rich, and addictive scent that is almost velvety.
Performance: You will get some heads turned and will leave a trail. This is not your regular transparent fragrance that will fade away after a few hours. This is Ebony & Cassis and boy, it lasts! I do not have to overspray this bad boy as it sticks to the skin and lingers all day. I could even smell it on my clothes the next day. It's a 10/10 for performance.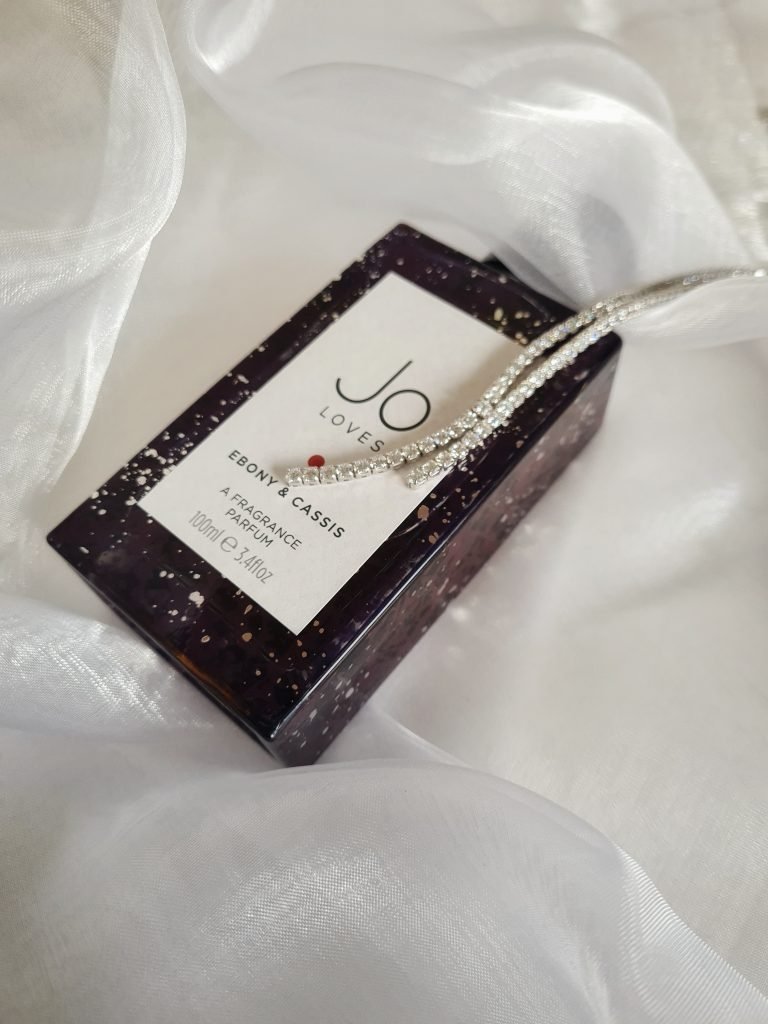 When & Where to wear: Ebony & Cassis is suitable for cooler weather like cooler evenings – it could be summer evenings or autumn. This is a fragrance for times when you're not shy about receiving compliments because it will get you noticed. You can wear it to a special event like a red carpet event, a fancy dinner, or any bling occasion.
When Jo Malone CBE creates a perfume, she makes sure that you feel the vibe through your nose. She takes you along on a journey and this one is all about her travels to the Middle East. To me, Ebony & Cassis has that Dubai Bling vibe going on. I suggest watching that drama series if you haven't yet. The middle eastern effect is added in such a balanced way that it smells attractive to even western noses. Unlike other fragrances from Jo Loves, this fragrance is rich, heady, and sweet with a gorgeous blend of myrrh, nutmeg, dates, and woods. Imagine you have a very special event to attend and you're dressed to perfection, this is the perfume you should wear to finish off that look. Ebony and Cassis will turn heads and will get you compliments. However, if woody spicy scents are not your jam, I suggest trying Ebony & Cassis before purchasing.
Until next time, Ashh xo
*AD – This post features a press sample. All opinions are my own and unbiased.