With Christmas approaching fast, you might be putting your tree up or doing your gift shopping. While it may not be difficult to shop for friends and relatives, shopping can be challenging when it comes to buying present for your special friend or best friend forever. You can be the best gift giver this year and surprise that special someone with your choice.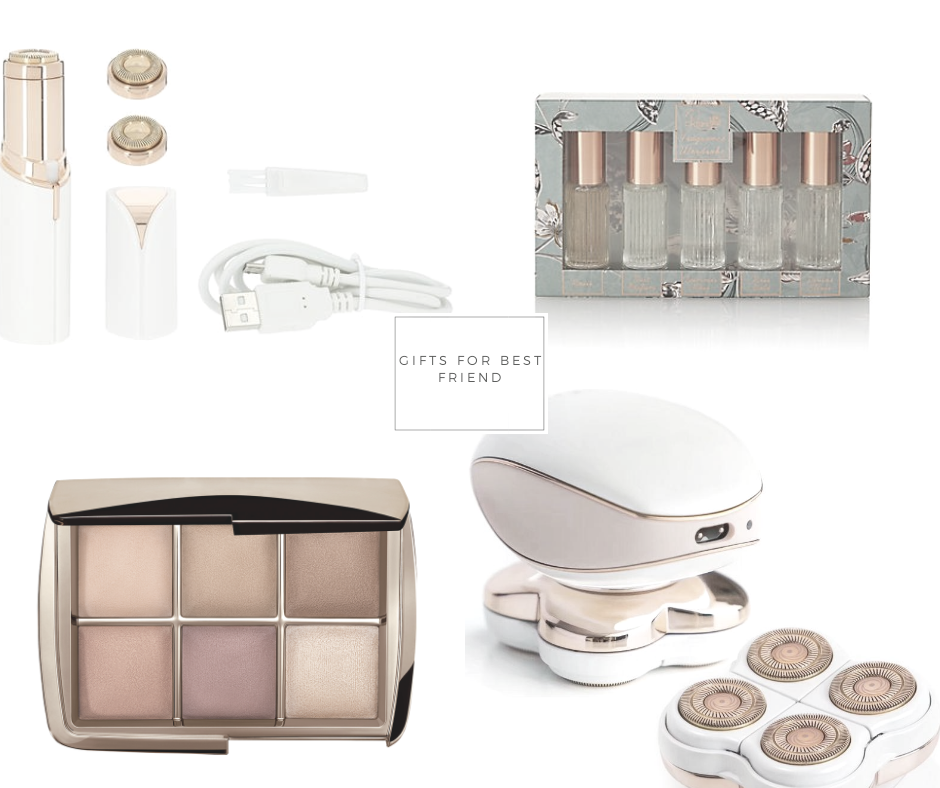 Hair Removal Gadgets
Only best friends understand the pain of going to a salon and may want to give the most useful gift ever – hair remover! Whether it's one for the legs like JML direct Finishing touch Flawless Legs or a discrete lipstick-style one for face like JML Direct Flawless Rechargeable Facial Hair Remover – these are the most thoughtful gifts for your BFF. Both Flawless Legs as well as Flawless Rechargeable facial hair remover have built-in light so no hair is missed.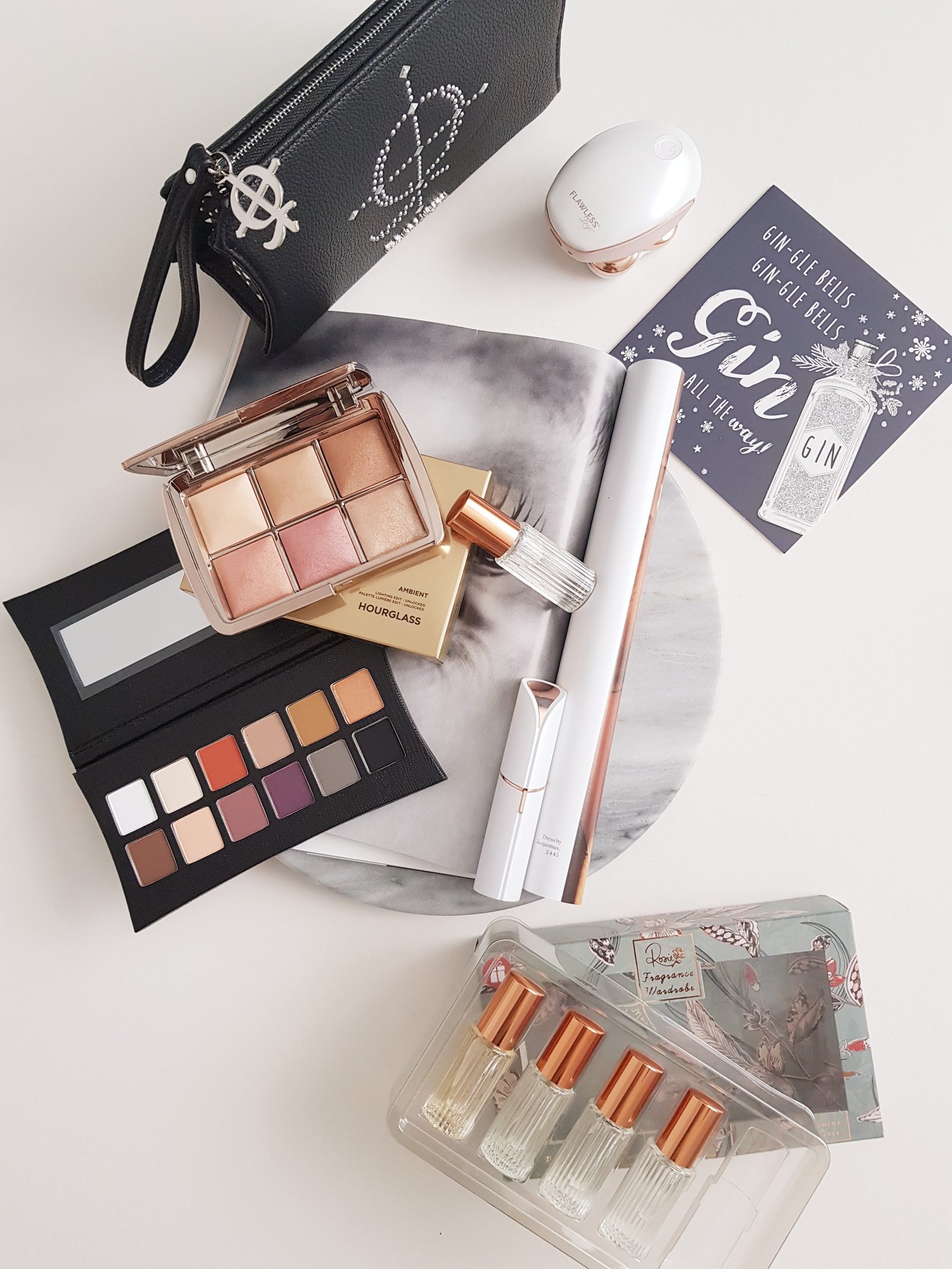 Limited Edition Makeup
What best than buying a limited edition makeup that she might have her eyes on but hasn't got it yet! The limited edition holiday makeup sets are the best as they have the most gorgeous packaging plus they are designed by keeping holiday makeup looks in mind. Other than that, every makeup junkie has an urge to get the holiday palettes as they get out of stock so quickly. Gifting a limited edition palette will bring a smile and will be a keepsake as it won't be available again! My recommendations include Hourglass Ambient lighting Edit Unlocked palette if your friend has medium to dark skin or Hourglass Ambient lighting edit Volume 4 palette if she has light to medium skin.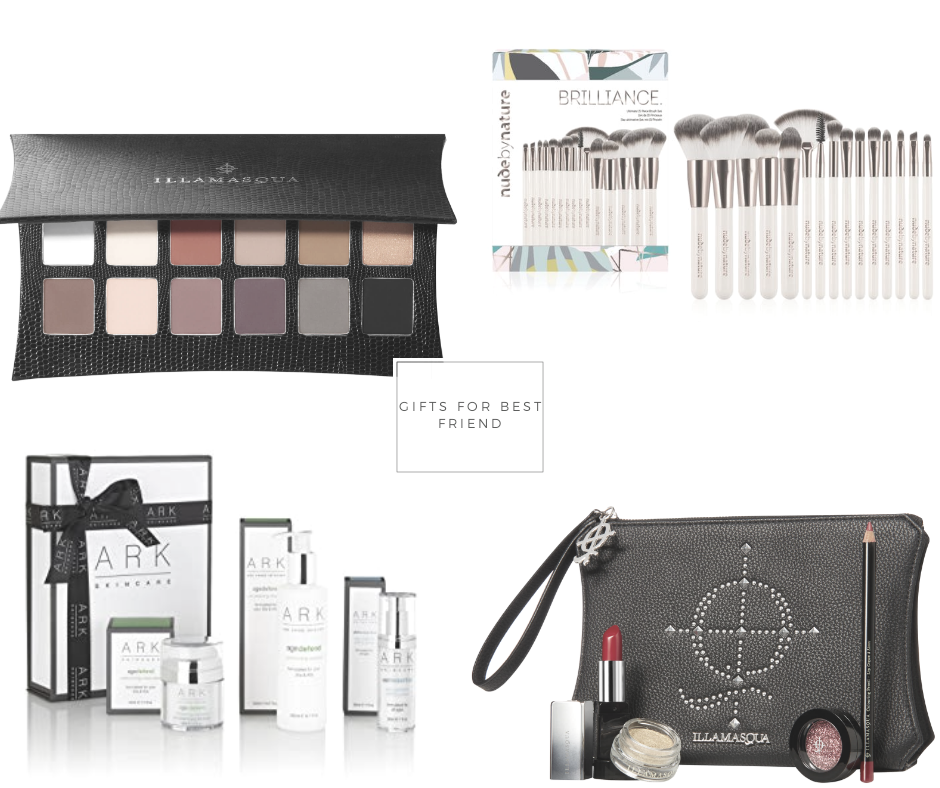 For eyes, you might go for Illamasqua Artistry Palette – Elemental which is a part of 10th Anniversary Collection and is perfect to create the ultimate smokey eye look. The palette features 12 universally flattering shades. While you are considering to gift Illamasqua Artistry palette, its also worth checking out Limited Edition Rock & Rouge Kit that is perfect to create some of the iconic holiday looks by the brand. The embellished makeup bag is an extra bonus too!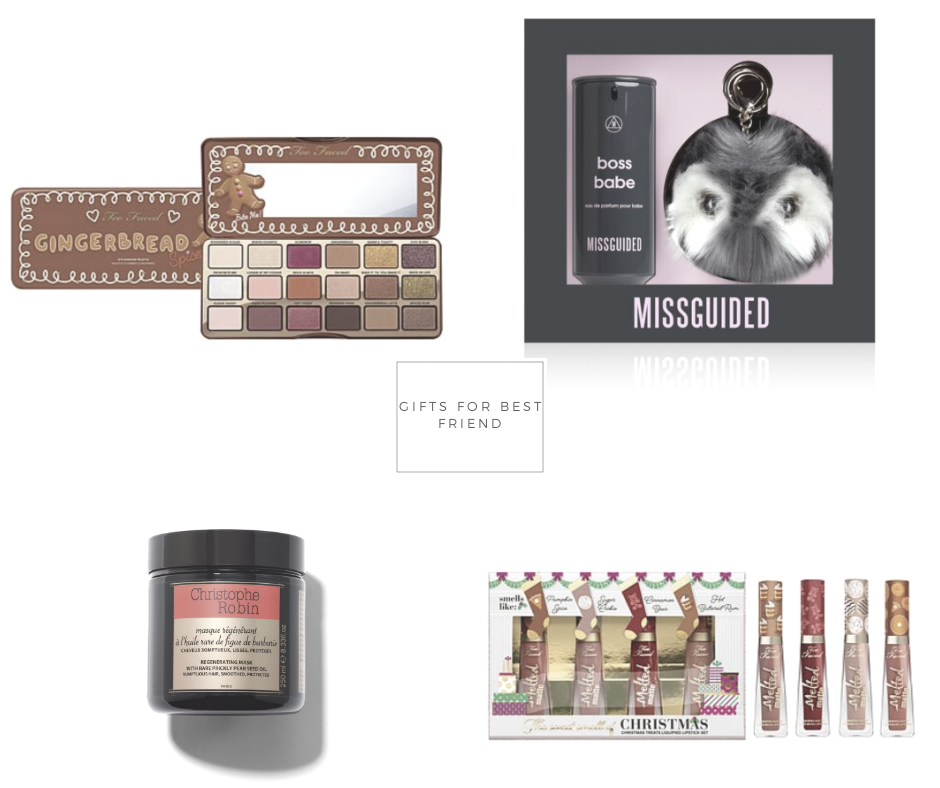 Another gorgeous palette is Too Faced Gingerbread Palette which has all the autumnal rustic  tones to create a beautiful warm eye looks. While the eyeshadow palette might be OOS online, its worth checking Too Faced Flagship store in London or Too Faced counters in some Debenhams stores. The Sweet Smell of Christmas Melted Matte set also makes a lovely side gift with the palette.
Another festive palette that catches my attention is Make a Party eyeshadow palette from Diego Dalla Palma. The palette features some really lovely shades in matte and glitter perfect for any party!
Fragrance 
Gifting a fragrance can be tricky but if your best friend loves fragrances, a fragrance wardrobe might be a good choice as she can then experiment with different fragrances and may discover a new favourite. Check out Rosie for Autograph Fragrance Wardrobe which features 4 eau de parfum and 1 eau de toilette from the brand making it a lush festive mini treats. This fragrance wardrobe may still be available across Marks and Spencer stores.
Another amazing option for Fragrance is Missguided Babe Boss Gift Set that comes with Babe Boss EDP (full size 80 ml) and a pom pom owl key ring. The fragrance is perfect for cold weather and the pom pom key ring can be used to hang on a handbag or for keys.
Le Couvent des minimes Duo Aqua Solis is a luxurious cologne with the matching hand cream to leave skin feeling soft and scented. Housed in a bow-wrapped gift box, it makes a fabulous gift for your friend.
Body Mist
Laura Geller Limited Edition Gold Illuminating Body Mist adds a warm golden luminosity to the skin leaving it with a subtle glow. This moisturizing golden mist is inspired by the best selling swirl illuminator in gilded honey and makes a perfect holiday gift without being heavy on the budget!
Manicure Set
The Super Deluxe SensatioNail Gel Nail Polish Starter Kit contains all the tools your friend needs to apply and remove beautiful gel polish manicures that last up to 2 weeks. This kit will save her money and time from visiting salons while she can achieve salon style manicures at comfort of her own home.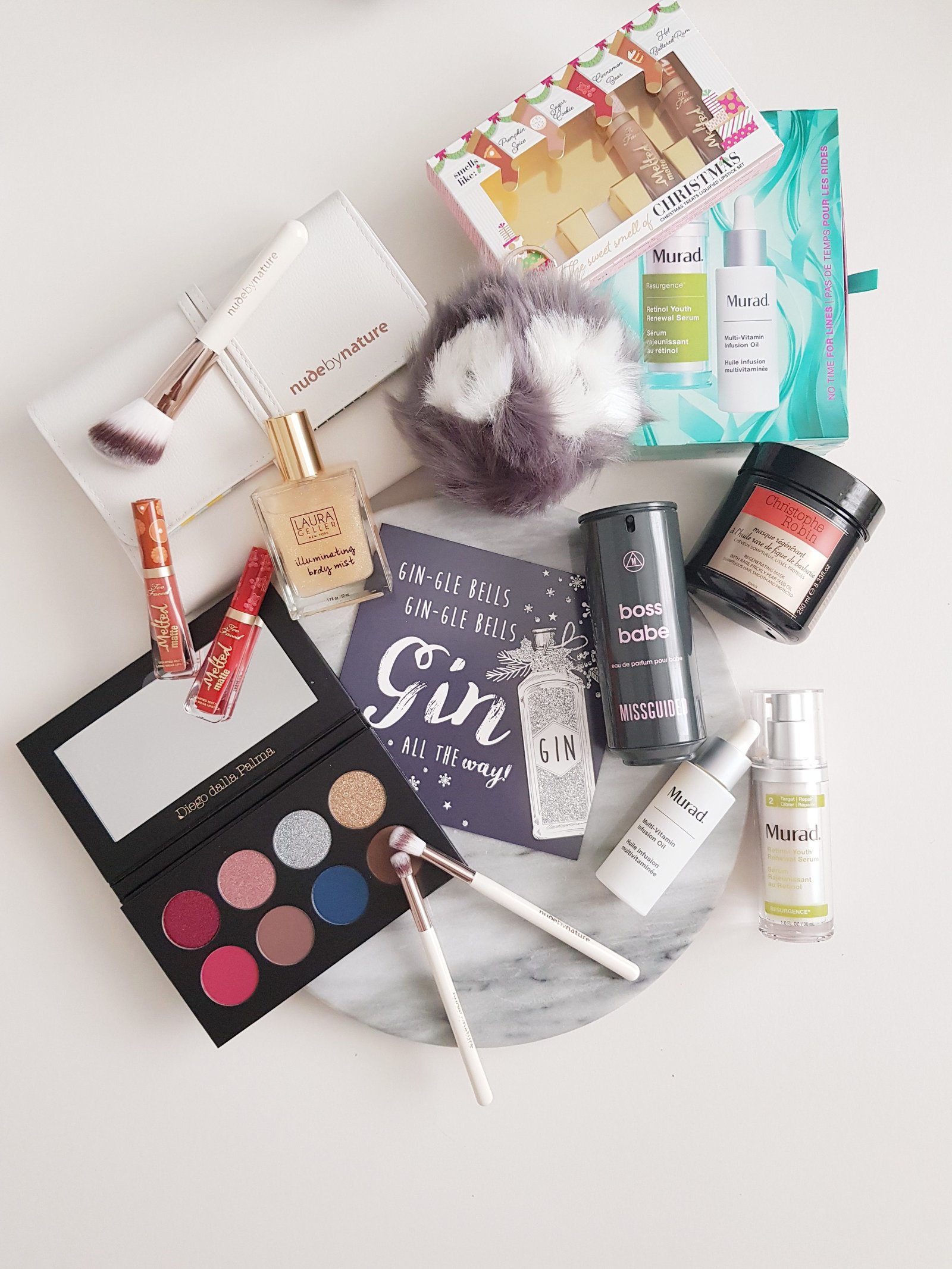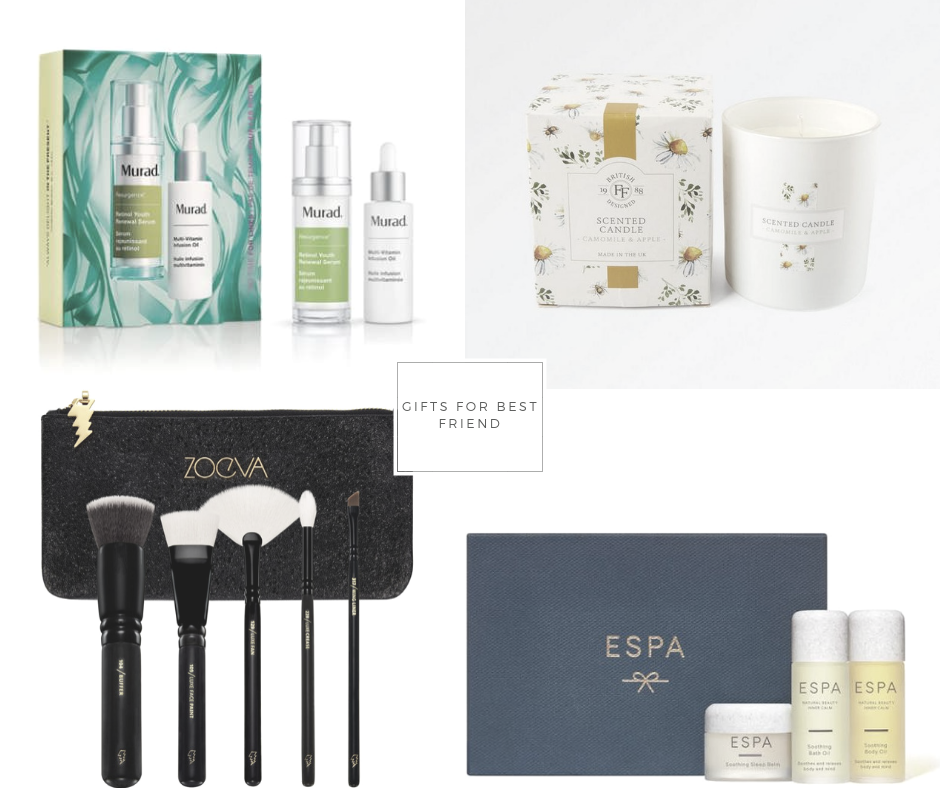 Luxurious Skincare
If your best friend is a skincare lover, its no brainer that you gift her some of the best skincare products. Murad No Times for Lines gift set features two of my favourites – Vitamin Infusion Oil and Retinol Youth Renewal Serum from the brand and this multi award-winning brand definitely makes a great gift for skincare-lover friend or if your friend's skin needs some youth.
ESPA Skincare Time for Sleep gift set allows to fill the space with comforting aromas to actively de-stress the body and calm the mind, ready for when the head sinks into the pillow. This would be a lovely treat (and not so high on the pocket) for your best friend who might want a luxurious spa-like experience at the comfort of her own home.
Ark Skincare – A British skincare brand has age intelligent formulas and have products to protect, defend and defy the skin. They have some lovely gift options available in their Christmas Online shop. Not only age, the brand has formulas specific to skin concern as well. If your friend likes luxurious skincare formulas, this is a brand to check out.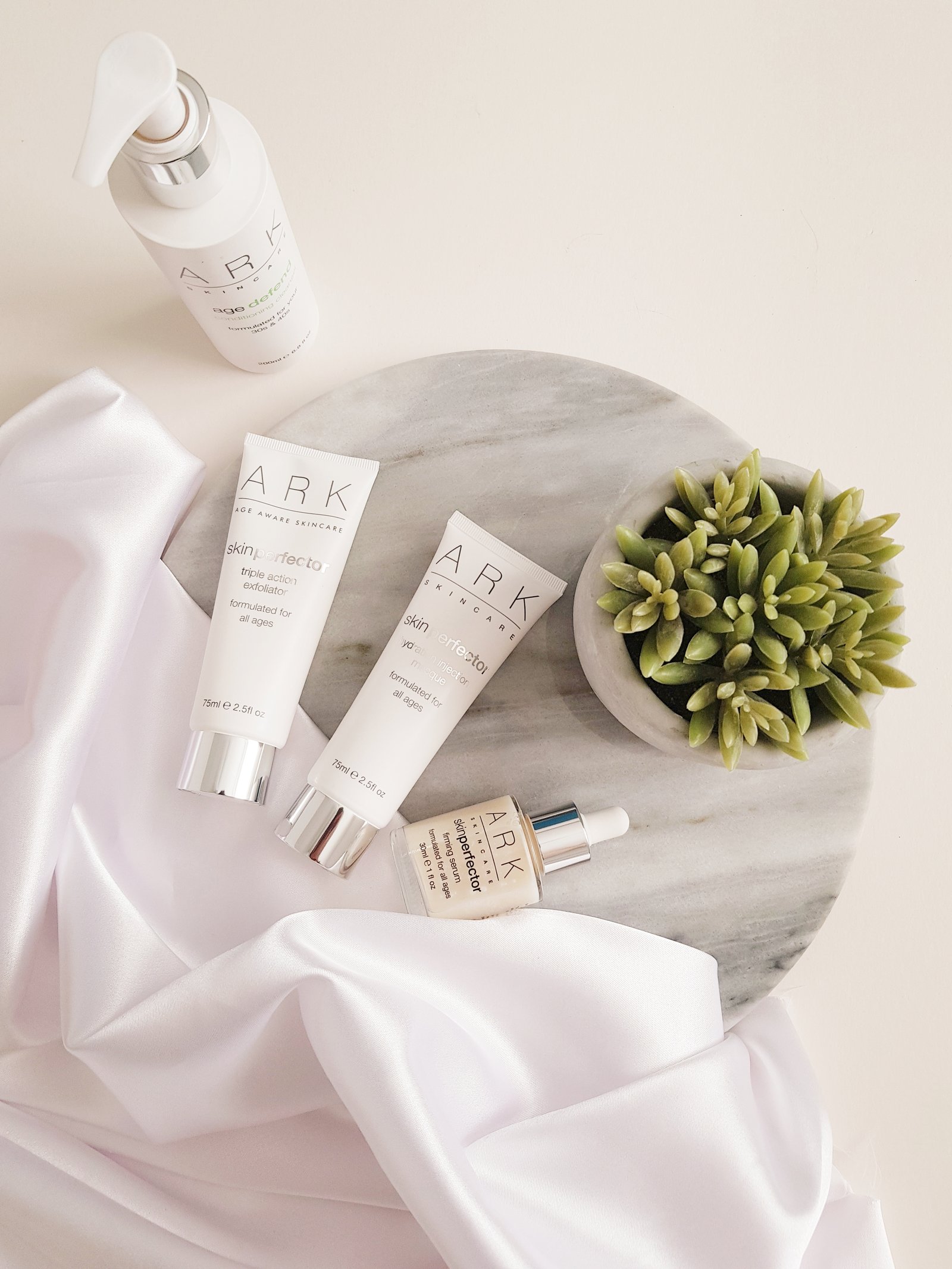 Makeup Tools
Your makeup lover friend with definitely appreciate some lovely makeup tools this Christmas. Zoeva All Night long Brush set features 5 essential brushes from the brand to create electrifying look. The set also features a glitter pouch that doubles as your night time clutch.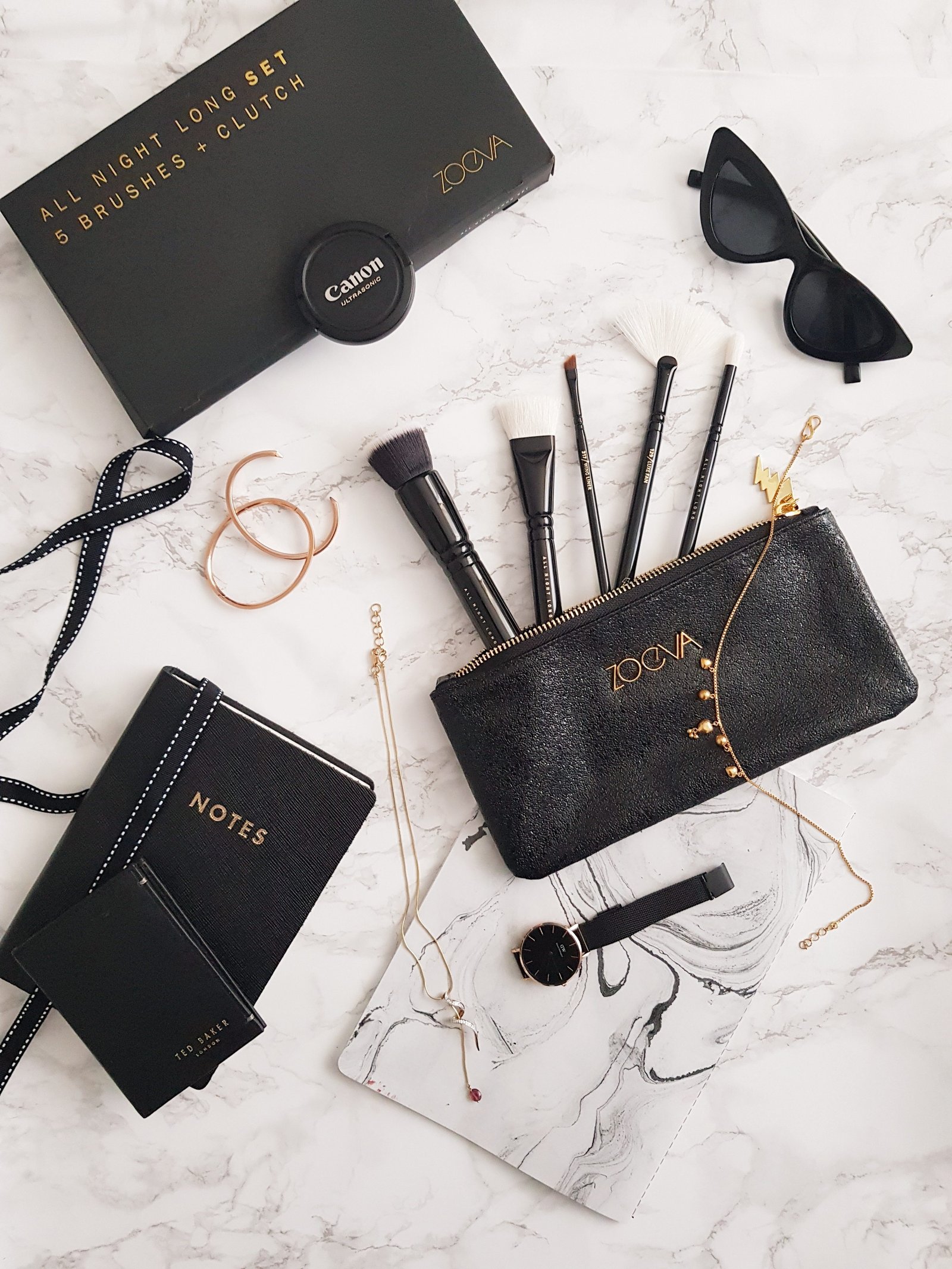 Another gorgeous brush set to check out is Nude by Nature Brilliance 15 piece brush set collection set which features an ultimate collection of 15 brushes for both makeup novice and pros.
Salon Haircare
If your special/best friend doesn't spend much on her hair, this is the time to treat her with Salon haircare from the master hair colourist and stylist Christophe Robin. Christophe Robin Regenerating Mask with Rare Prickly Pear Seed Oil which is a perfect treat for very dry and damaged hair. Not only does it repair and protect the lengths of the hair, it also stimulates the scalp and protects the hair from split ends and further breakages.
Scarf/Snood
A warm scarf or snood always makes a lovely set. FatFace has some really soft and cozy options with pretty designs. Handstitch Diamond Snood in Ivory and Star Print woollen blend snood make great options.
Candles
If your budget is restricted, candles will always make warm gift. Check out this Fat Face Camomile and Apple candle which will soothe and calm her senses after a busy day.
If you made till the end, you're a star! Until next time..
Ashh xo
Instagram | Facebook | Twitter
You might also want to check: