We all love multitasking so why not use it in our skincare too? FOREO LUNA 3 Plus does just that! This is a high-tech ultra-smart device that offers unparalleled thermal cleansing as well as targeted micro-currents for firming and plumping action. This cleansing brush utilizes T-sonic pulses to cleanse and massage the skin. The device removes daily pollutants, makeup residue and excess oils effortlessly revealing a bright complexion.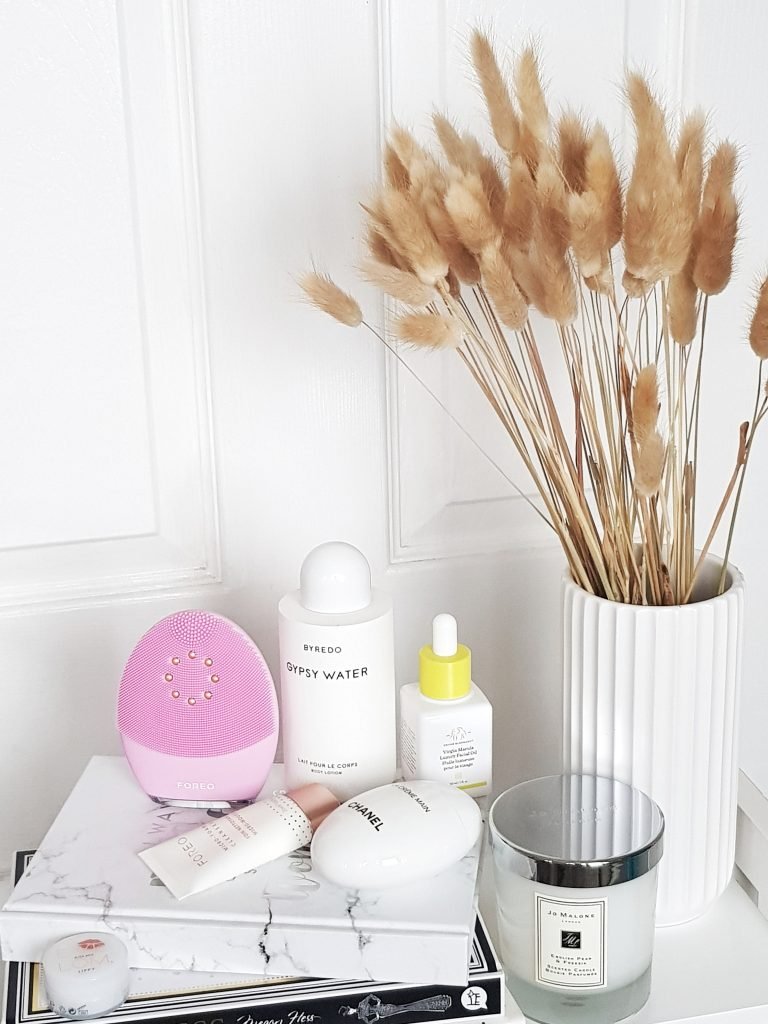 FOREO LUNA 3 Plus can be synchronized via Bluetooth with a dedicated FOREO For You app to adjust to exact skin's requirements. The textured side has eight Thermo-Tech plates that adjusts the cleansing temperature so it's just right for your skin. The reverse side provides targeted micro current treatments that gently stimulates skin with zaps of low-level electrical energy for a firm, plump skin and sculpted contours.
Once connected to the app, the device offers two modes (cleansing and microcurrent). Not only this, it automatically syncs your preferred cleansing intensity, temperature and microcurrent level for future use. When used as a facial massaging system, this device helps reducing puffiness, excess fluid, sagging skin, and appearance of wrinkles.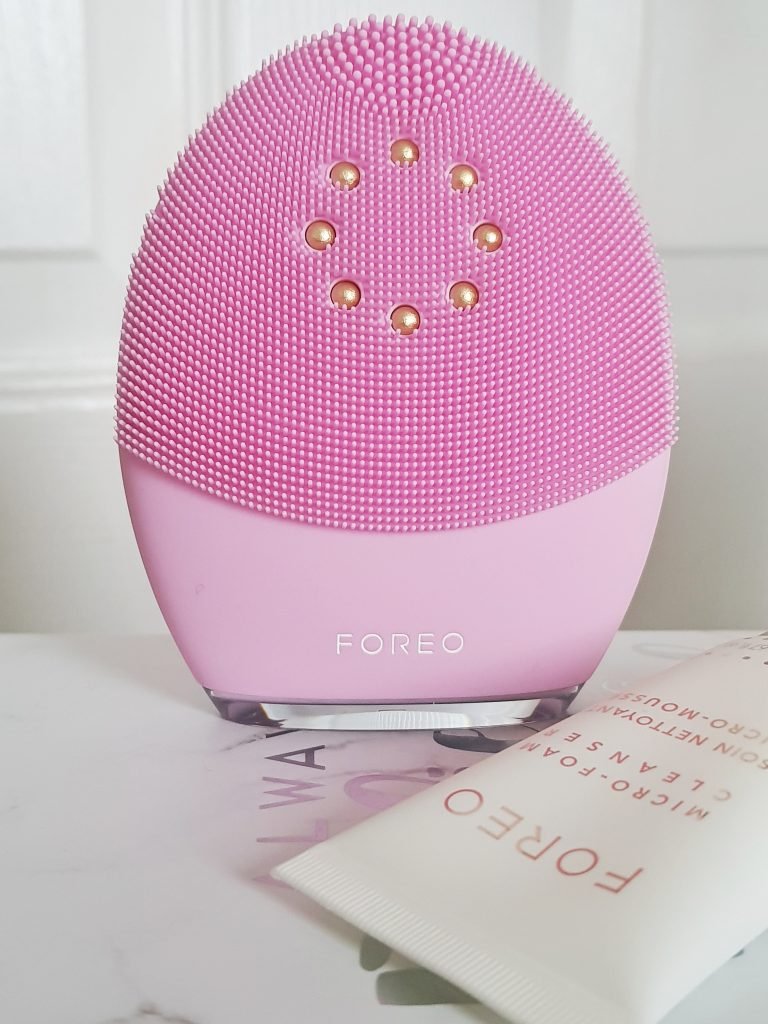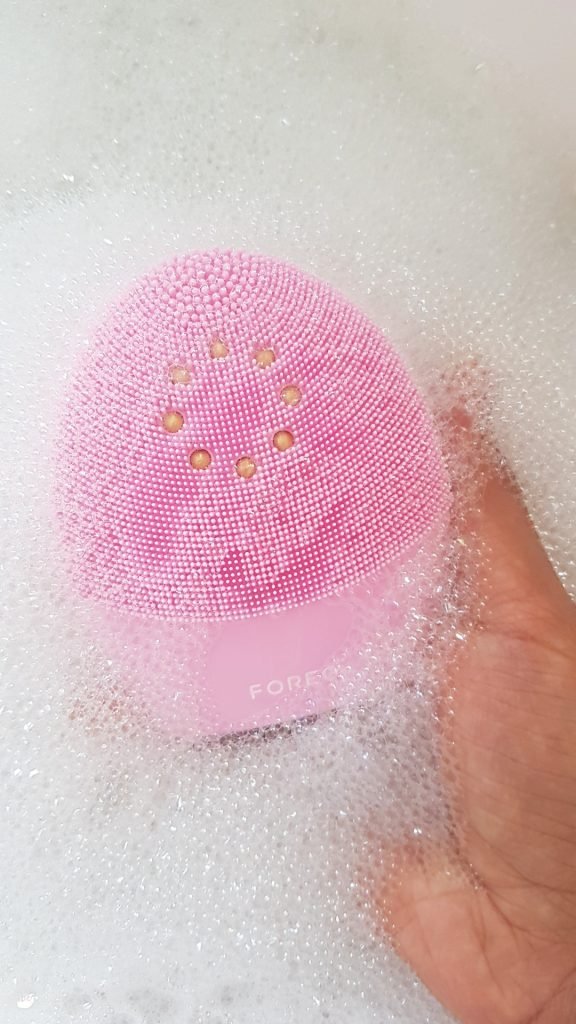 Features
Made from extra-soft medical-grade silicone for gentle and effective cleansing
Waterproof
Hypoallergenic
Upto 8,000 T-sonic pulsations per minute at 16 different speeds
Thermo-Tech provides a heated cleansing experience
Targeted microcurrent treatments
Compatible with FOREO for You app for personalised experience
USB chargeable (1 charge provides up to 125 uses)
Includes a pouch for travel purposes
How it works?
Cleansing Mode
Step 1 – Remove all makeup, dampen skin and then apply the FOREO Micro-Foam Cleanser.
Step 2 – Press universal button again to activate cleansing mode.
Step 3 – Cleanse using circular movements on cheeks and forehead, gliding up and down the nose.
Step 4 – Press and hold button for three seconds to turn off device.
Step 5 – Rinse and pat your face dry.
Microcurrent Mode
Before using microcurrent mode, make sure your LUNA 3 plus is completely dry for safe and effective use.
Step 1 – Apply FOREO Serum to clean, dry skin.
Step 2 – Follow instructions in the FOREO app to activate your preferred microcurrent treatment.
Step 3 – Follow with moisturizer of your choice.
Final thoughts
I adore the thermal cleansing and the targeted microcurrents feature. Personalized cleansing experience according to skin using FOREO for You app is a bonus. This device gives results like a pampering facial treatment. My skin looks clearer and brighter. I feel the device is a good investment if you love using skincare gadgets.
Until next time, Ashh xo
*This post features gifted sample and affiliated links. Opinions are my own and unbiased.