Bumpy skin on my arms and legs has affected my confidence for many years and I have been asked by few if I have a serious skin condition. All of that just made me avoid sleeveless clothes and shorts for atleast 4-5 years which is a shame.
Keratosis Pilaris (often referred as chicken skin) is a very common, harmless condition where small bumps appear on your skin. It can last for a long time, but there are things that may improve your skin.
Apparently about 40% of the population have KP but they are not aware of the term or not know that they have it. Chicken Skin as many call it doesn't sound glamorous but hey! I consulted Dermatologists in the UK and was told that the condition is harmless and cannot be treated. However it can be improved with exfoliation and moisturizing.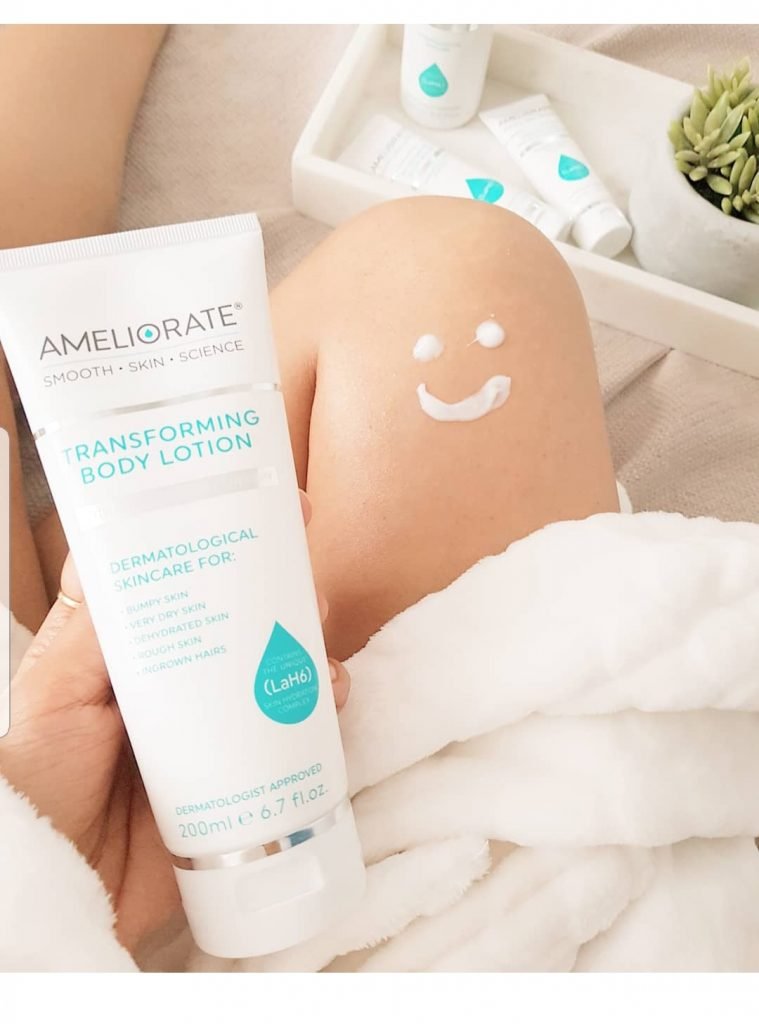 Symptoms of Keratosis Pilaris
Dry, Rough skin
Painless small bumps
Causes
Keratosis pilaris happens when your hair follicles become blocked with a build-up of keratin – a substance found in skin, hair and nails.
Nobody knows exactly why keratin builds up, but the condition is thought to run in families. So if your parents have it, you may get it, too.
My family doesn't have it and I noticed my skin (at back of my upper arms) started getting bumpy 6-7 years ago. Over time, it extended to my lower arms and my thighs too. However, I have noticed that when I go to warmer country like India, my skin feels better, doesn't itch or get worse but when I am back in the UK, it gets worse. It may be due to colder weather, hard water or a combination of both.
Keratosis pilaris isn't infectious, so you can't spread or catch it.
Do's
Use mild and unperfumed soaps and bathing products like Ameliorate Softening Bath Milk Oil which has AHA, LaH6, Sweet Almond Oil, Colloidal Oats as well as Starflower and Camelina Flower Omega Oils. This is a rich and creamy formulation for an indulgent milky bath that leaves skin soft, smooth and supremely hydrated. The bath milk is designed to attract and lock in moisture which is what needed for KP skin. The Bath Milk is Suitable for all skin types including dry and sensitive skin. It instantly comforts dehydrated skin, intensely hydrates, retains moisture in the skin whilst bathing, respects and maintains the skin's natural lipid barrier and smooths the skin. Another amazing product is the Nourishing Body Wash with Omega Oil Therapy. This body wash gently cleanses, protects and replenishes natural moisture in your skin. The soap-free formula along with Skin Hydration Complex LaH6 nourishes and conditions skin without stripping its natural moisture.
Gently scrub your skin with a washcloth or exfoliating mitt – Though Ameriolate Softening Bath Milk (suggested above) has AHA which is a chemical exfoliant and helps in removing dead skin on day to day basis, it is beneficial to use body smoothing exfoliants on a regular basis. Smoothing Body Exfoliant gently encourages simultaneous exfoliation above and within the skin's surface to make sure bumpy skin and ingrown hairs are also removed. This exfoliant contains biodegradable microdermabrasion granules that are combined with Lactic Acid, a naturally occuring AHA to speed up skin's surface renewal. The exfoliant also contain LaH6 skin hydrating complex that instantly sloughs away dead skin cells, hydrates and encourages new healthy skin cells to the surface. In general, skin is left feeling softer, smoother and more comfortable. Texture of skin is visibly improved.
Moisturise your skin – It is important to moisturise your skin as soon as you are out of the shower and top up during the day if needed. Transforming Body Lotion with Alpha Hydroxy Therapy is perfect for bumpy, very dry and dehydrated skin. It also helps with ingrown hairs and rough skin. Transforming body Lotion resurfaces and intensely hydrates the uppermost layers of the skin. The lotion has optimum levels of Lactic acid – a naturally occurring AHA that exfoliates and renews surface skin cells whilst drawing moisture to the skin. Hydrating Sweet Almond Oil softens and protects the skin, enhancing its natural moisture barrier. The lotion removes dead skin cells, unblocks hair follicles, promotes surface skin cell renewal, resurfaces rough, dry, bumpy texture, intensely hydrates as well as softens, smoothes and conditions the skin.
Have cool or lukewarm showers and baths
Pat your skin dry instead of rubbing it after washing
Wear breathable cotton clothes whenever possible
Don'ts
Do not use perfumed soaps or bathing products that can dry out your skin
Do not use harsh scrubs on your skin – this can make it worse
Do not have hot baths or showers
Do not scratch, pick or rub your skin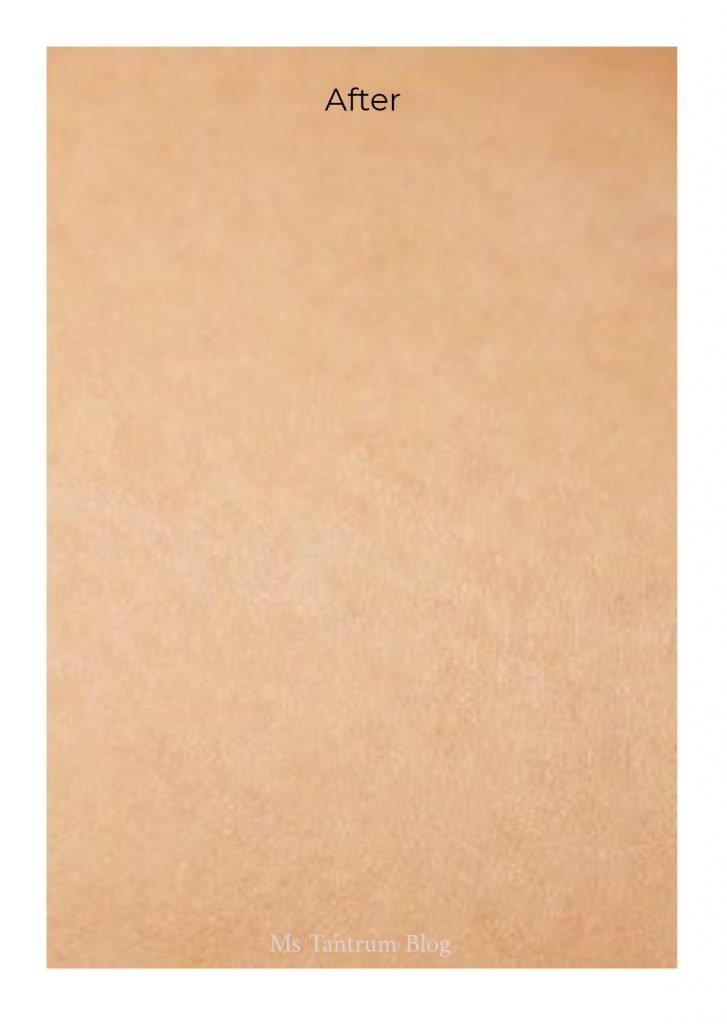 Final Thoughts: Regular exfoliation and moisturizing the skin really helps in improving the skin texture, making it smooth and more presentable. Choosing right products (Ameliorate Skincare have some amazing ones) for Keratosis Pilaris is essential to make sure the symptoms doesn't get worse and the skin can be treated quickly and effectively. I feel confident about wearing sleeveless and shorts again which is a big deal specially because I have been hiding my legs and arms in extra clothing throughout summers for the past 5 years now.
Until next time
Ashh xo