With new year, we all have our list of resolutions and sometimes they are just so difficult to achieve that we often start ignoring our goals. Instead of saying 'New Year, New Me' phrase year after year and then roll our eyes thinking the goals are just too much and not easy to stick to, I have got easy small goals that can bring positive changes to your lifestyle.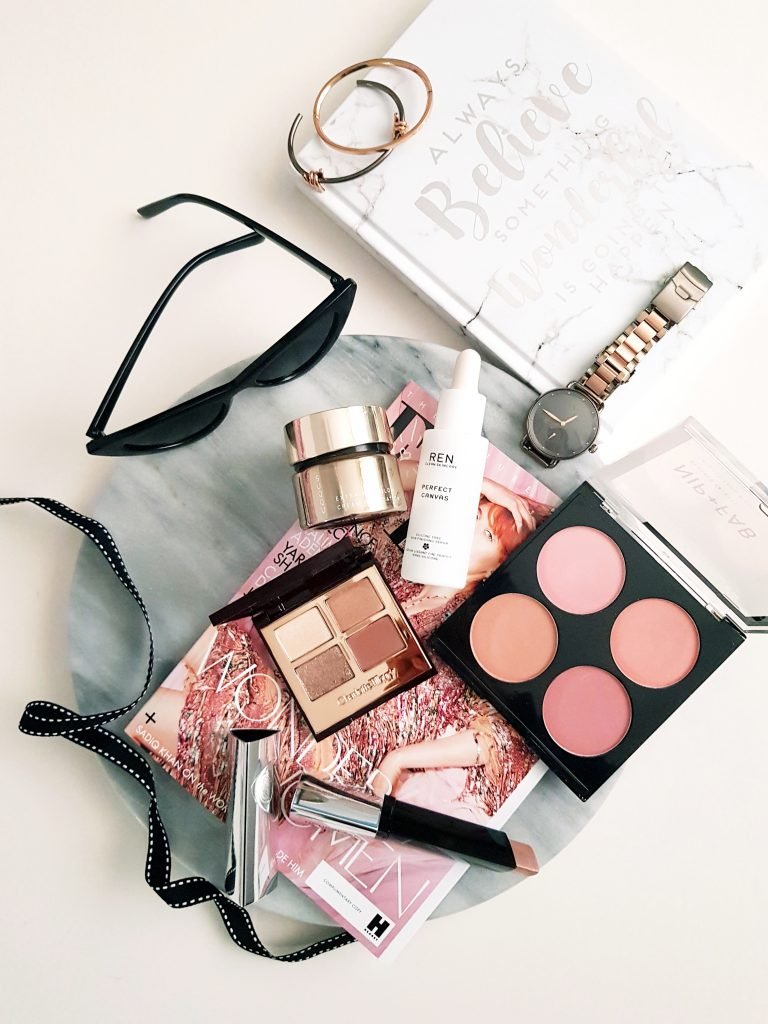 Make your bed every morning – It takes just 90 seconds to make your bed every morning but it will make your bed inviting every time you enter your bedroom. A clean bed means better sleep and healthy mind.
Dress yourself – Don't just stay in your pjs all day even if you work from home or stay at home mum. Making an effort to dress yourself every day will increase your confidence and self-esteem. It will also make you more productive.
Put some Makeup – A little bit of makeup never hurts. Even if its just a lipstick or a tinted lip balm and some lovely moisturiser to make your skin healthy and soft, does the trick. Whether its full face or just a little bit – whatever makes you happy and better about yourself.
Clean Eating – Eat more foods that grow on trees and plants and less that are manufactured in plants. I am not saying just suddenly change your eating habits but atleast start eating more fruits and vegetables in your diet. It will bring such amazing results in long run and your health as well as skin and hair will become so much better. You may start with eating atleast one colourful fruit or vegetable per meal and gradually increasing it.
Be Positive – Being Positive doesn't just make you better, it makes everyone around you better as well.
Get more Sleep – You cannot just replace sleep with a double latte.
Failure – The next time you fail, don't be disappointed. It is not going to define you but will refine you.
Never empty hand – I was watching Mellissa from Clean My Space YT channel few days ago and she mentioned about working in a restaurant where the owner wanted staff members to come to not to come to the kitchen empty-handed so both your hands should be full. Same rule applies to home, whenever any family member will go from living room to another room or vice-versa, they will take 2 things that belong to the room they are going to. This will ensure we have less things to tidy up at the end of each day. The rule is new to my home so I will try that everyone sticks to it.
Everything must have a place – When you know where a thing belongs in your home, it is easier to find. If anything doesn't have a place, it should not belong to your home – just declutter it and donate it if it is still in good condition. Its important to teach kids to keep their things where it belongs so they understand this general rule from the beginning and your house will look like a home at most times.
Stay hydrated – Water not only keeps us hydrated but also keeps our skin and hair look amazing. Drinking warm water speeds up metabolism too so if you can try drinking more water and preferably warm throughout the day. If you're not good with drinking water, you may add a bit of flavour by infusing lemon or cucumber or mint or anything that you like. You may also eat your water which means eating more juicy fruits like watermelon, orange in your diet.
Supplements – Even though we try to eat as much healthy as possible, it is not possible to make sure that the daily need of vitamins are fulfilled. I was not much into supplements few years ago but last year I started incorporating supplements in my diet and it has definitely improved my overall health and skin. This year I am making sure my child and my husband are regular with supplements too. We also need to improve our immunity this year.
Smile and Laugh more – Laughter is a natural anti-depressant. Always start your day with smile. Greeting a stranger with a smile may make his/her day better and yours too. Small positive changes will only make your life better.
That's it! Just 10 (oops 12) simple goals which are attainable this year but will bring positive changes to our lives. Overall, spend your energy wisely and use your time and energy on things that matter. That includes people who help you rise; not those who bring you down.
Until next time
Ashh xo