Les Bains Guerbois – The Five Star Boutique Hotel from Paris added a new fragrance – Raku to its beautiful collection of fragrances. For this new opus, perfumer Jérôme Epinette transcribes into perfume the most intimate scents of Raku, a Japanese earthenware with a milky and crackled aspect.
Everything about Les Bains Guerbois – In 1978 the establishment, renamed Les Bains Douches, became one of the most famous nightclubs in the world. In 2015, Les Bains was transformed into a 5* boutique hotel and revived its club and Spa along the way. Jean-Pierre Marois, the heir of the place, reinvented Les Bains Guerbois by launching the first signature Cologne and a perfumed candle in 2016. A body care collection followed the year after. Since 2017, an Eau de Parfum collection has been launched with perfumers Michel Almairac, Dominique Ropion, Fanny Bal, Bertrand Duchaufour, Jérôme Epinette, and Dorothée Piot.  Each fragrance is an olfactive journey to a specific year and the story of its rich past of more than 135 years. [source: Jovoy Paris]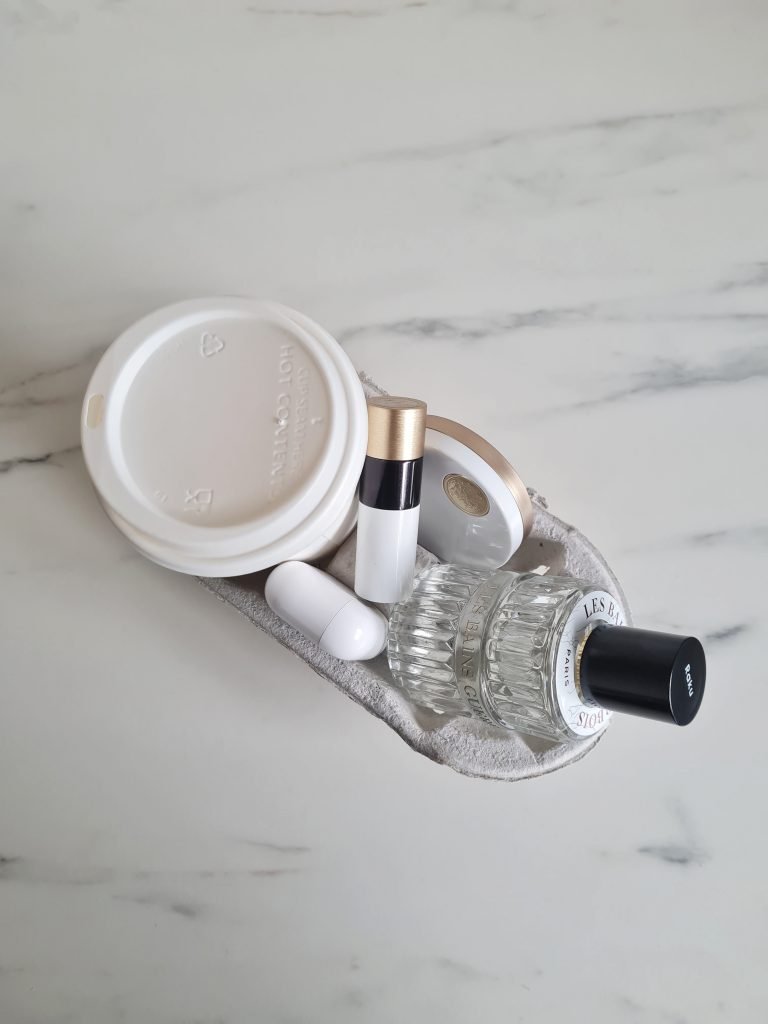 'Inspired by Japanese pottery faience, crackled, milky, creamy, sensual, thick, radical.' – Les Bains Guerbois
Named from the form of traditional Japanese pottery, Les Bains Guerbois' Raku Eau de Parfum is a creamy, sensual, crackling fragrance. Fresh lemon and a hint of black pepper lead to a rich heart of fig and clary sage. Its base of cedar and white musk closes out the scent with comfortingly woody notes.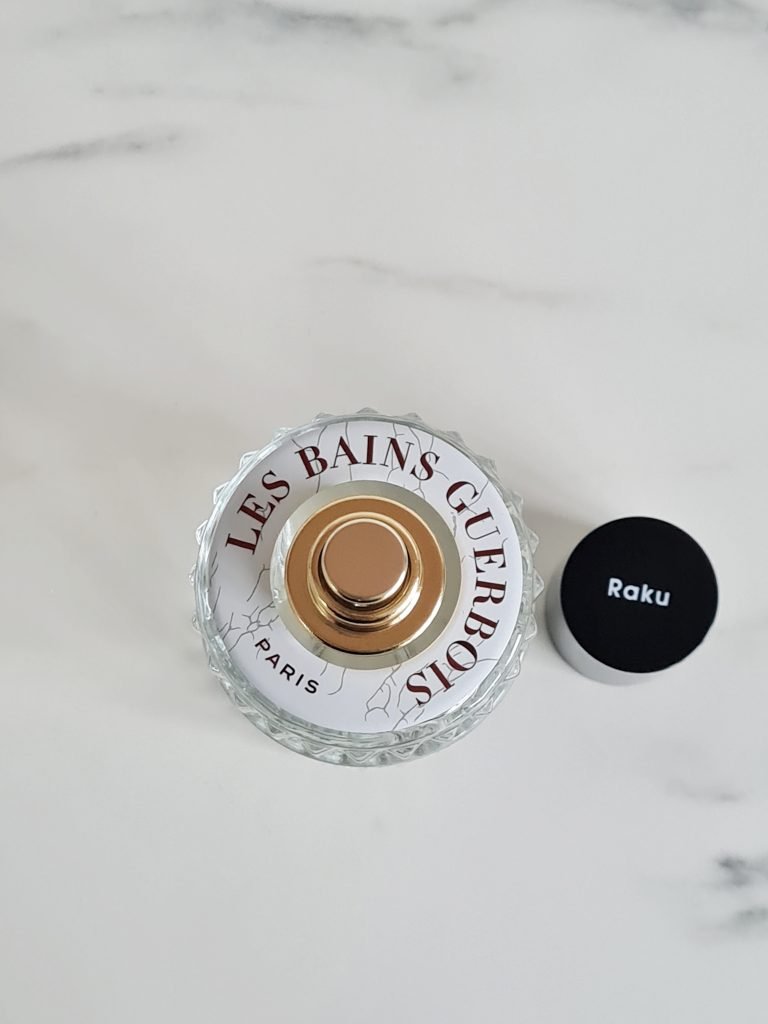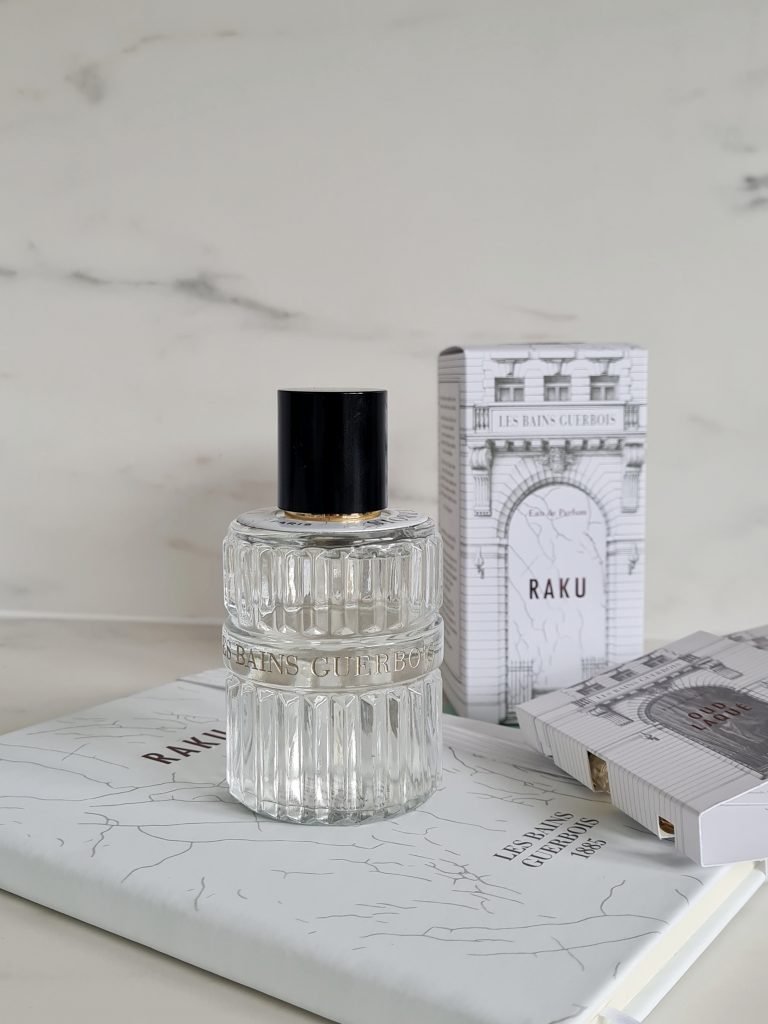 Cracked, milky, decadent, sensuous, thick, radical Japanese porcelain. The visitors enjoy the raku of the bar, consoles, and tables that decorate the rooms of Les Bains Paris.
Nose : Jérôme Epinette
Olfactory Family: Woody Musk
Top Notes: Lemon, Black Pepper
Heart Notes: Fig, Clary Sage
Base Notes: Texas Cedar, Ambroxan, White Musk
Raku is a smooth, luxurious, and enticing scent that opens with a zesty touch of fresh lemons and a dash of black pepper, followed by a rich and opulent blend of fig and clary sage in the center. A soothing and comforting base of cedar, white musk, and ambroxan gives this composition an alluring touch.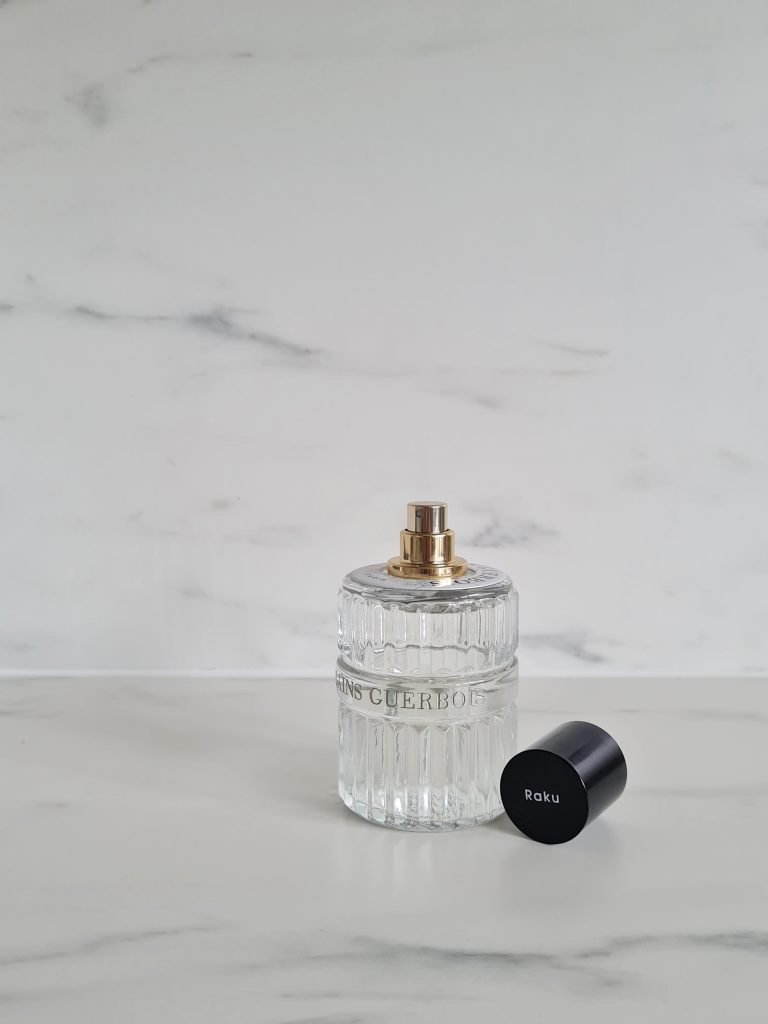 When to wear Raku: This is an intimate scent and is best suited for anyone who wants to smell good and pleasant but does not want any unnecessary attention. I can totally see Raku as an It Girl or Minimal Girl fragrance. I also see this as an after-shower clean-smelling scent.
Final thoughts: To me, Raku is a perfectly balanced scent that sits right in between masculine and feminine scents. It is very elegant, modern, and sophisticated and has a scandi/minimalistic touch to it. It can be enjoyed in any season, particularly springtime, and is suited for many occasions. You can wear it as an after-shower scent, office scent, or run errands scent. It can be worn daily or for special occasions if you like intimate fragrances. This is a lovely cozy scent too in the sense that it has an earthy feel to it and would particularly be enjoyed a lot on rainy days. Imagine the calming smell of rain on clay, earth, or even concrete on a hot summer day. Though it is not a scent of rain, it has a similar vibe. I love the soft milky tone in contrast with the crackling peppery tone in this fragrance. This fragrance is just mesmerizing to the senses and fulfills my cravings for a comforting musky fig scent. For me, Raku is stress relieving and is a keeper!
Until next time, Ashh xo
*This post features a press sample. All opinions are my own and unbiased.