When it comes to beauty, Japanese Beauty brands have been amazing us for quite a few years now, and SUQQU is arguably the premium one out of the lot! The brand added two new products to their iconic collection of effortlessly chic base products. I got an opportunity to come as a guest on SUQQU's social channel and showcase these products as well as demonstrate on my face along with Jorge Balzaretti – The Creative Consultant & Senior Makeup Artist of SUQQU. OMG!! I am so honoured!
Enough rambling, on to the base products – We all know conventional powder foundations can often sit on top of the skin, making it look powdery, dry and adds on to the texture of the skin. The new must-have duo has been specifically designed to combat this issue. These new base products have been formulated to give skin a lustrous look with a soft, satin finish.
Smooth Cover Primer, £45 which is a milky beige primer blends beautifully and blurs the pores, wrinkles and imperfections on the skin to reveal a smooth radiant base. This primer helps in achieving the glossy, glass skin look. This semi-sheer base contains SUQQU's Glaze Formula, which lightly coats the surface of the skin to even skin tone and texture, as well as provide a layer of adhesion for foundation.
It is super lightweight and doesn't feel like an extra layer on the skin. Satsuma Mandarin Skin extract, Lemon extract and Apricot Seed extract together moisturize the skin and gives a gentle glow. This primer also contains SPF30 / PA+++ which means I can just skip my SPF to avoid an extra layer. I love a good multi-purpose product! Oh and I also want to mention that it photographs beautifully as you may see in my photos or if you joined us on LIVE, you might have seen both Jorge and me trying this primer.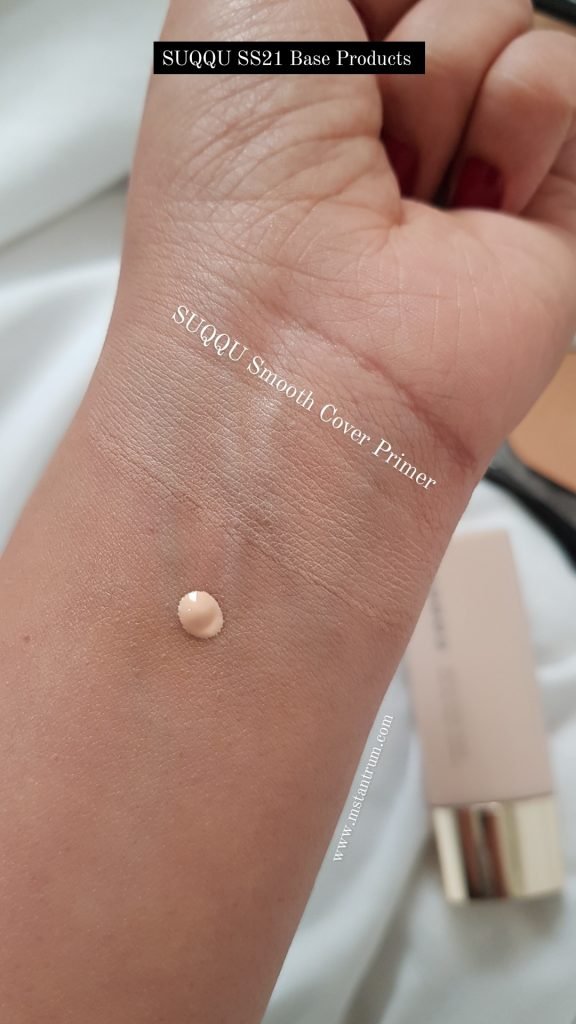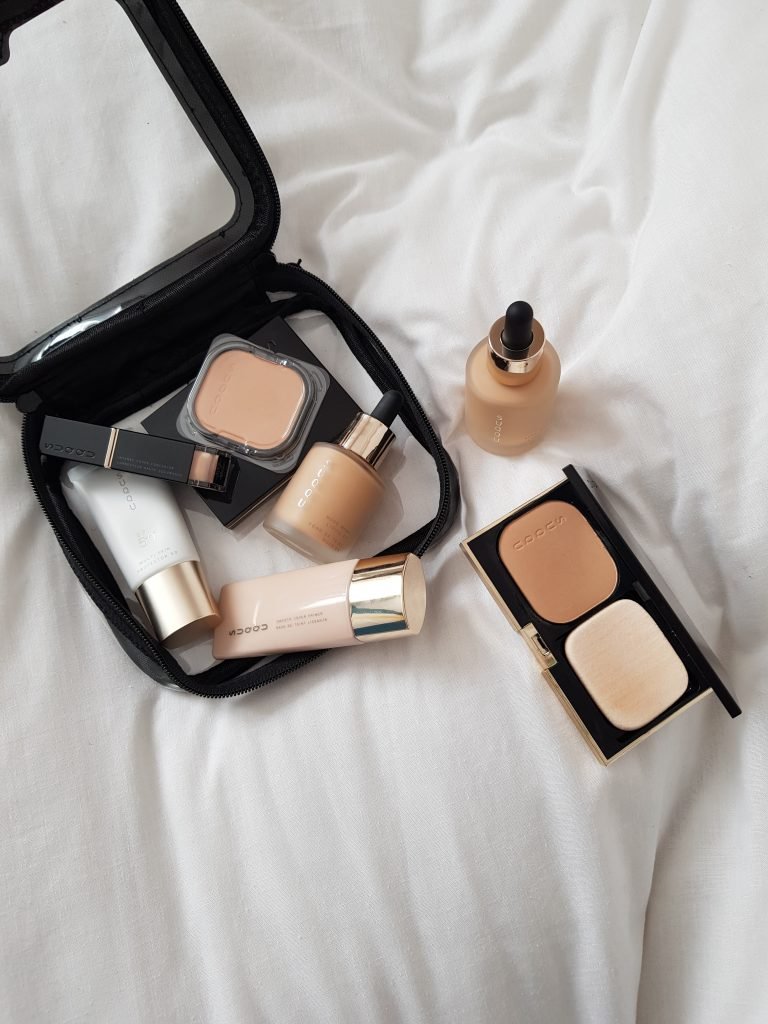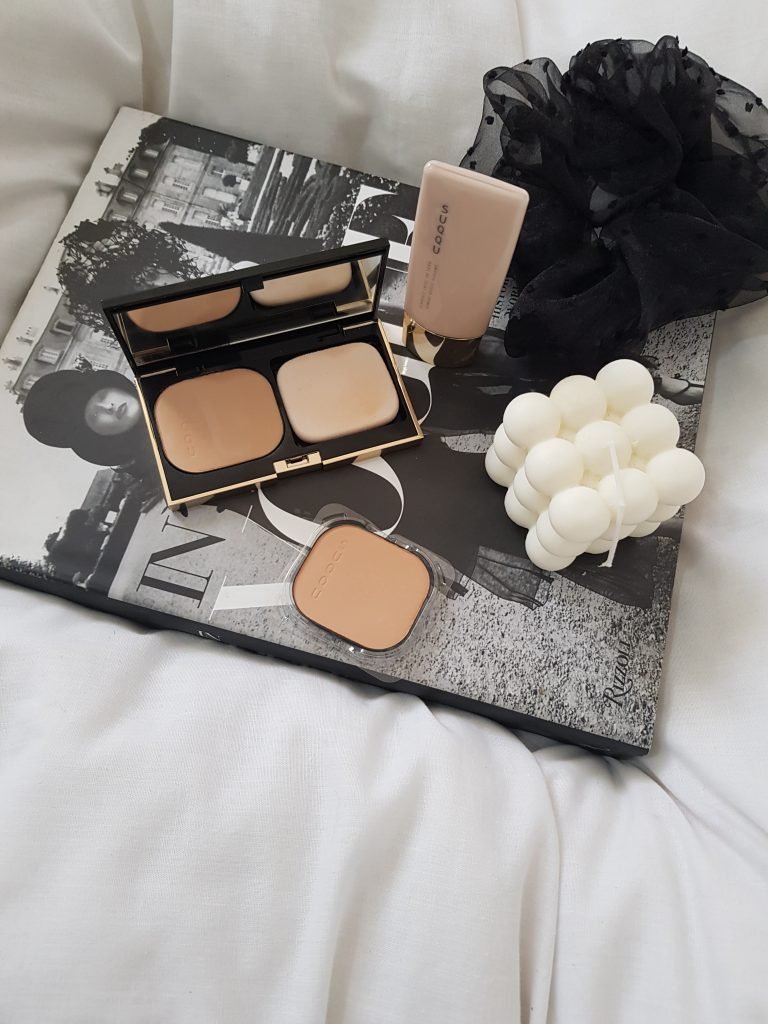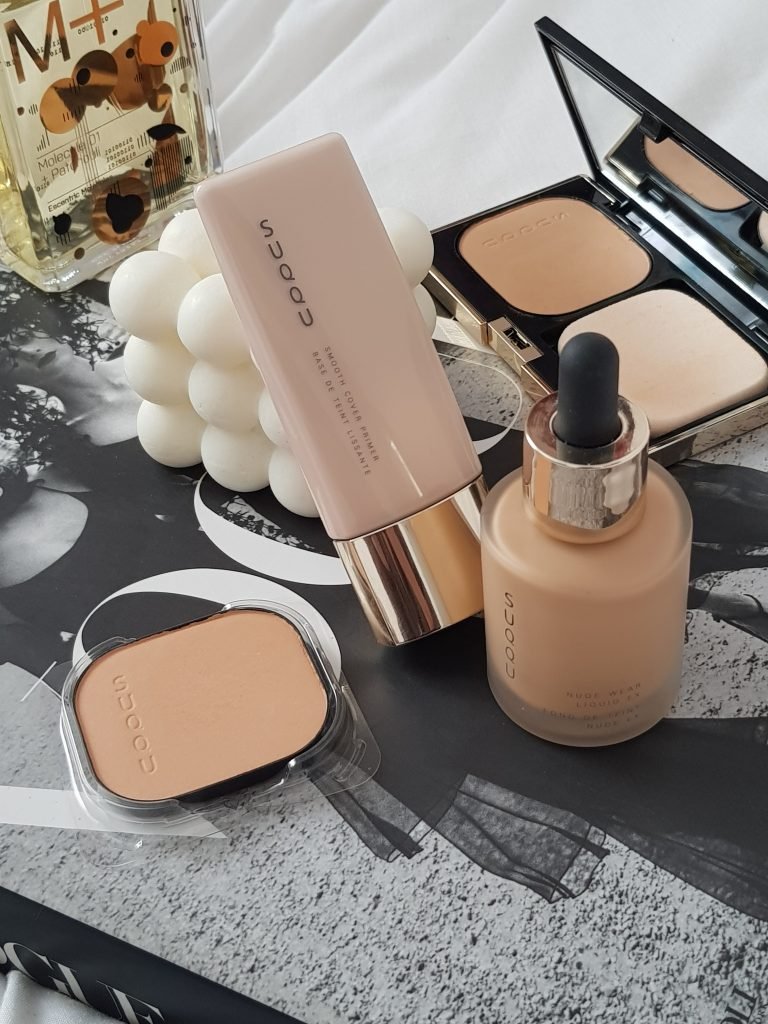 Next up we have the Glow Powder Foundation, £38 which is an easy-to-use lightweight powder foundation spreads effortlessly across the skin with a soft, creamy texture for a radiant, natural-looking base. If you have dry skin like me, you'd still love this powder foundation as it doesn't make the skin any drier – all thanks to SUQQU's Glaze Coating Formula, a unique combination of:
Smooth Fit Powder – a powder that easily spreads across the skin, smoothing uneven skin texture and tone. This helps to form a light film over the skin, to adhere closely for the most natural-looking finish without appearing powdery.
Translucent Light Pearls – small, clear pearlescent particles that promotes radiance and luminosity. These tiny pearls give skin a lit-from-within glow.
Rich Clear Oil – a smooth oil that covers, coats and partially penetrates the Smooth Fit Powder and Translucent Light Pearls before the product is pressed. The oil melts into the skin upon application, ensuring the powders adheres to the skin in a smooth, natural-looking way.
The foundation (also used as a finishing powder) gives a satin radiant finish without looking heavy on the skin. This foundation can also be used with a brush (if you prefer using brushes than sponges). Jorge demonstrated it with a brush and I did it with the sponge that comes with the compact. You may pick up a bit more product with the sponge so it is nice to dab excess on back of your hand first and then applying it gently on your face.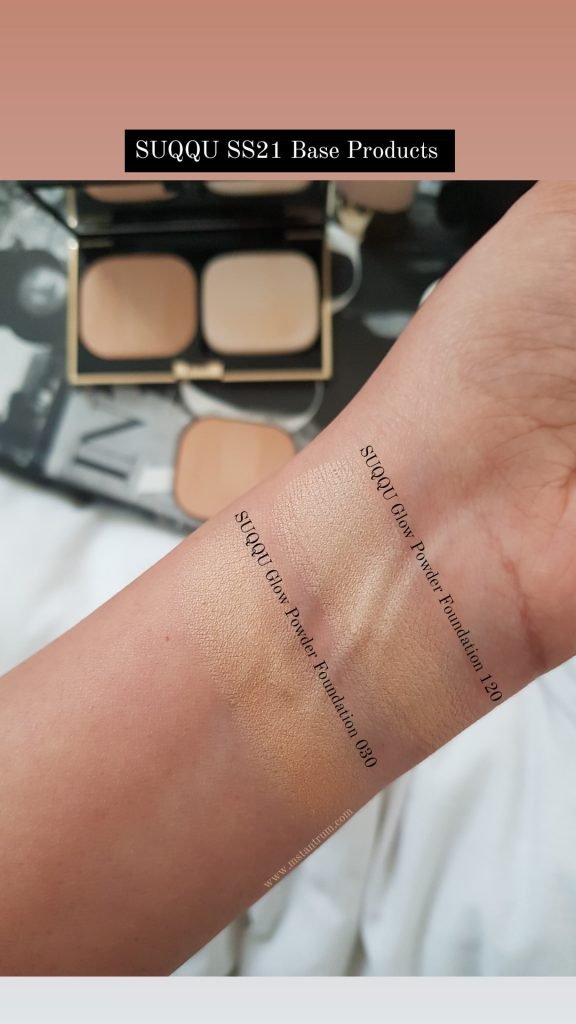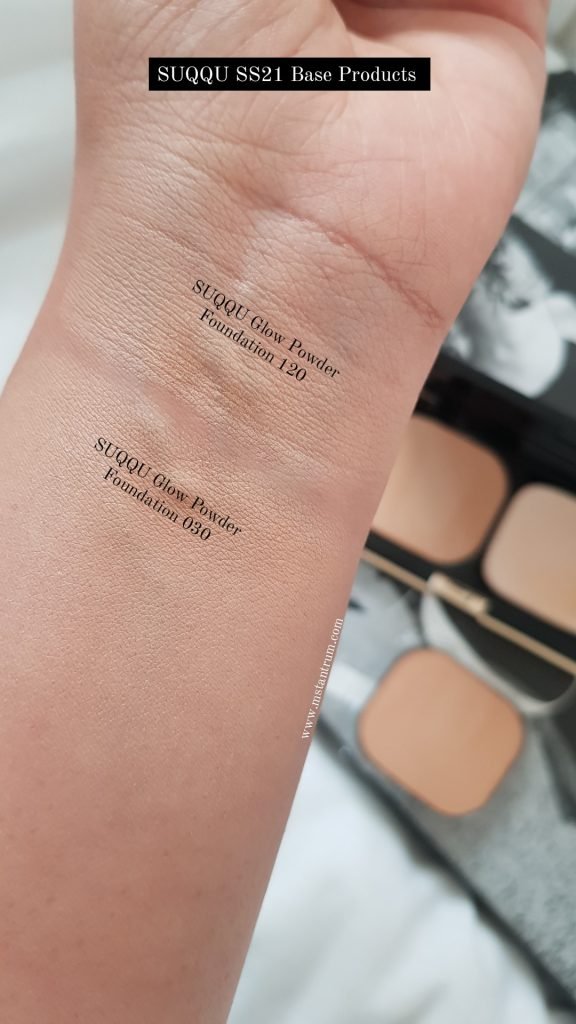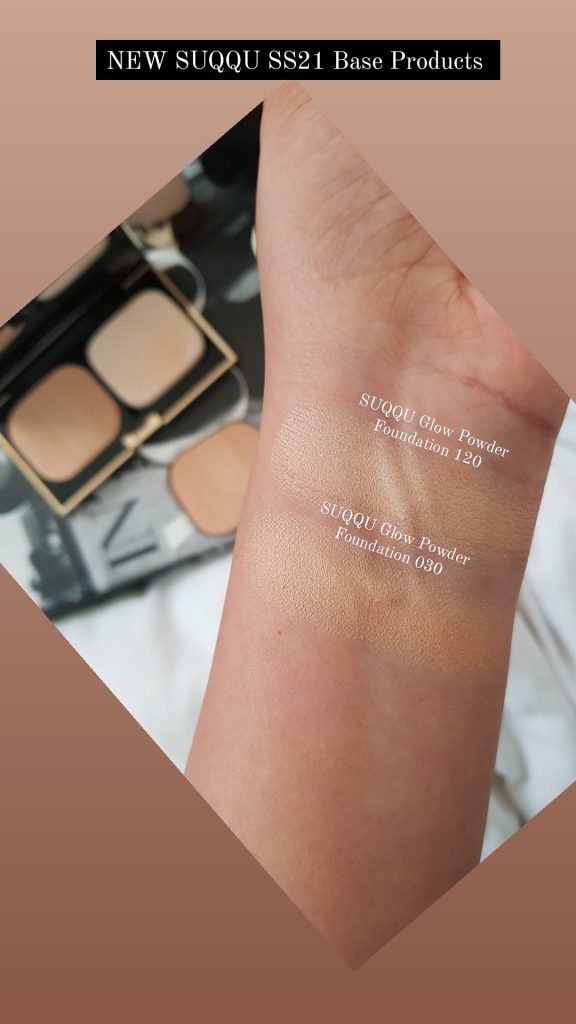 This foundation can be purchased as a 2-part set (sold separately) – New Powder Foundation Compact (comes with a sponge), £12 and the Glow Powder Foundation, £38. You may also purchase New Powder Foundation Sponge (2 pieces), £8 separately if you want a top-up. I love that the foundation comes in refill packs so you do not need to repurchase compact. This avoids unnecessary wastage, is economical and sustainable in the long run. Well done SUQQU!
These base products work with the skin's natural radiance to keep it looking glowing and flawless all day. SUQQU Smooth Cover Primer and Glow Powder Foundation are available from 11th March at Selfridges, Harrods, Liberty London and Cult Beauty.
Until next time, Ashh xo
*This post features press samples. Opinions are my own and unbiased.