VALAYA from Parfums de Marly is an airy and fluffy fragrance just like a veil of pure white cotton. This fragrance captures the sensuality of white flowers and musk. A clean citrus, white floral fragrance with woody, musky base gives this bright floral fragrance a sensual edge.  The nose behind this fragrance is Quentin Bisch.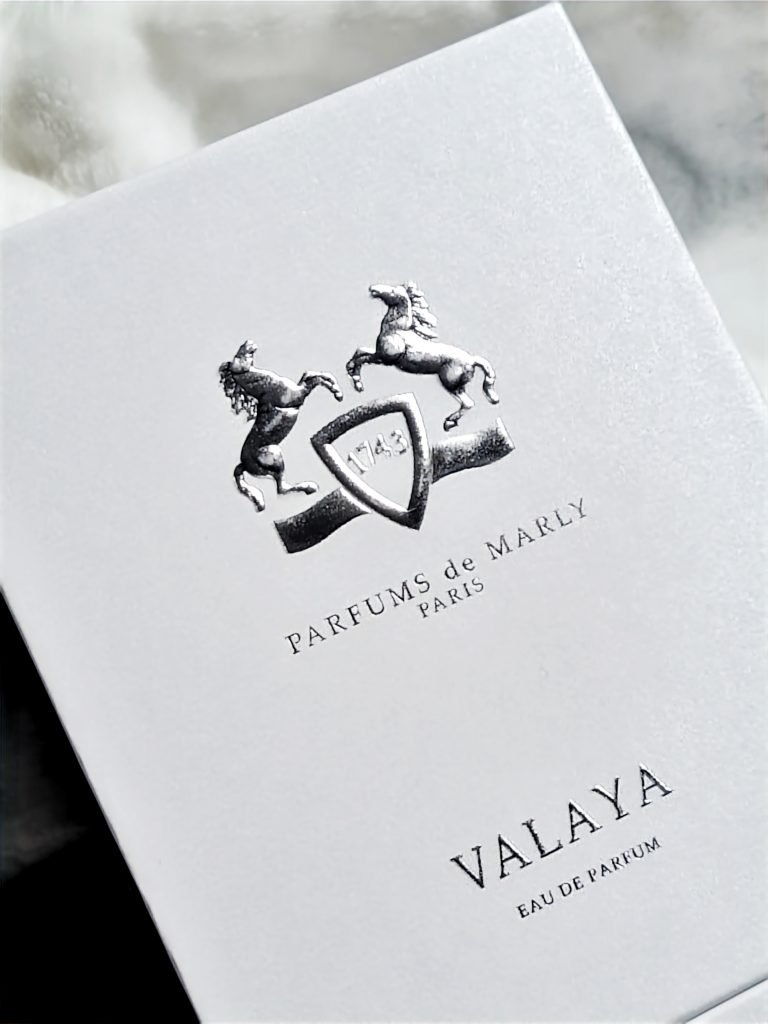 "Valaya evokes the sensation of cotton on the skin. It's a cocoon-like perfume that's at once sensual and elegant. A white perfume brimming with contrast, that's delicate yet incredibly compelling." Julien Sprecher, Founder & Chairman – Parfums de Marly
Packaging – Valaya comes in an immaculate frosted glass bottle with the silver cap. The white glass bottle is housed in a white box with silver detailing. It looks very beautiful.
Performance: Valaya sits close to the skin but stays on it for an incredible amount of time – about 10-12 hours on my skin.
To me, Valaya has an uplifting sunshine-like opening from Bergamot, crisp aldehydes, and White Peach. Within minutes, green, a white floral bouquet of delicate orange flowers and nympheal take over. Finally, these notes are wrapped under a sensual blanket of musk and woody notes.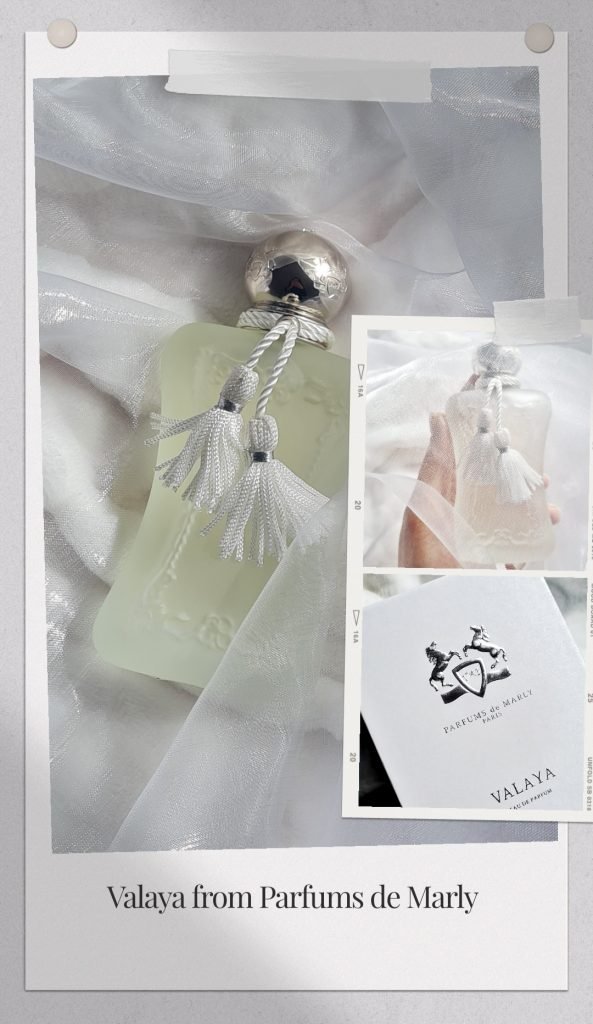 When to wear Valaya: I see Valaya as an out-of-shower scent, at-home chill scent, a brunch scent, a crisp white blue jeans kind of fragrance, a clean girl fragrance or anytime pick-me-up scent. I can totally see this as a wedding scent for an introvert bride who wants to smell good and angelic. The bottle itself gives those clean white angelic vibe.
As the frosty glass bottle is similar to Delina La Rosée, this fragrance can be compared to that in the sense that both La Rosée and Valaya are all year-round fragrances but more for warm weather. If you love La Rosée, the chances are you will enjoy Valaya too.
Valaya is a very luminous, airy, marshmallowy fluffy fragrance that is just perfect for spring and summer. It can instantly uplift your mood yet can be very cozy and sensual. The balance of bright citrus with sensual white florals and musk is what makes this scent so special and addictive.
Until next time, Ashh xo
*This post features a press sample. All opinions are my own and unbiased.