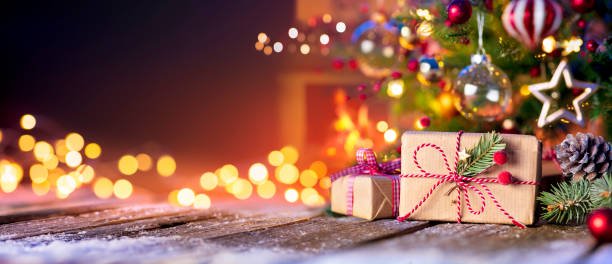 The best Secret Santa gifts make an impression on colleagues, friends, and family. From thoughtful presents to delightful surprises, I've got you covered with some really good ideas.
Lottie London Meet the Squad Set – You seriously need to meet the squad this Christmas! This gift set comes with ultimate festive-glam essentials, with a selection of holy grail minis. The kit comes with four products including a matte blusher that is designed to create a soft, natural-looking flush. Coconut-scented bronzer is infused with bamboo and vitamin E extract and aims to define features with a warm, sun-kissed glow. Non-sticky lip oil is infused with hydrating almond oil and cherry extract. Setting powder helps to set makeup in place for a long-lasting matte finish. The kit will bring a smile to the face of the recipient!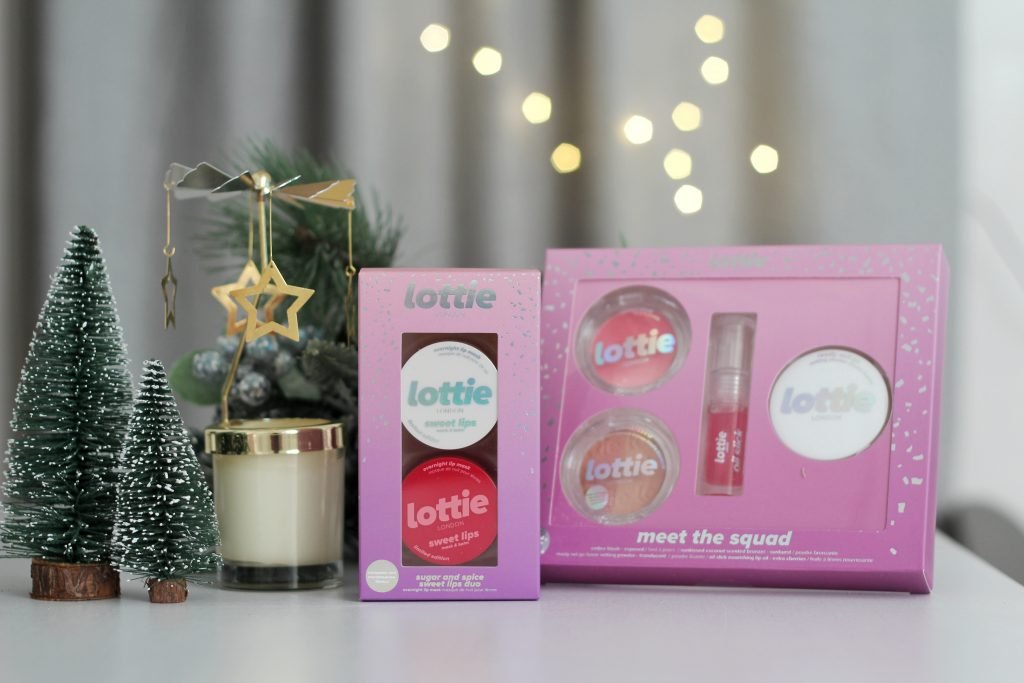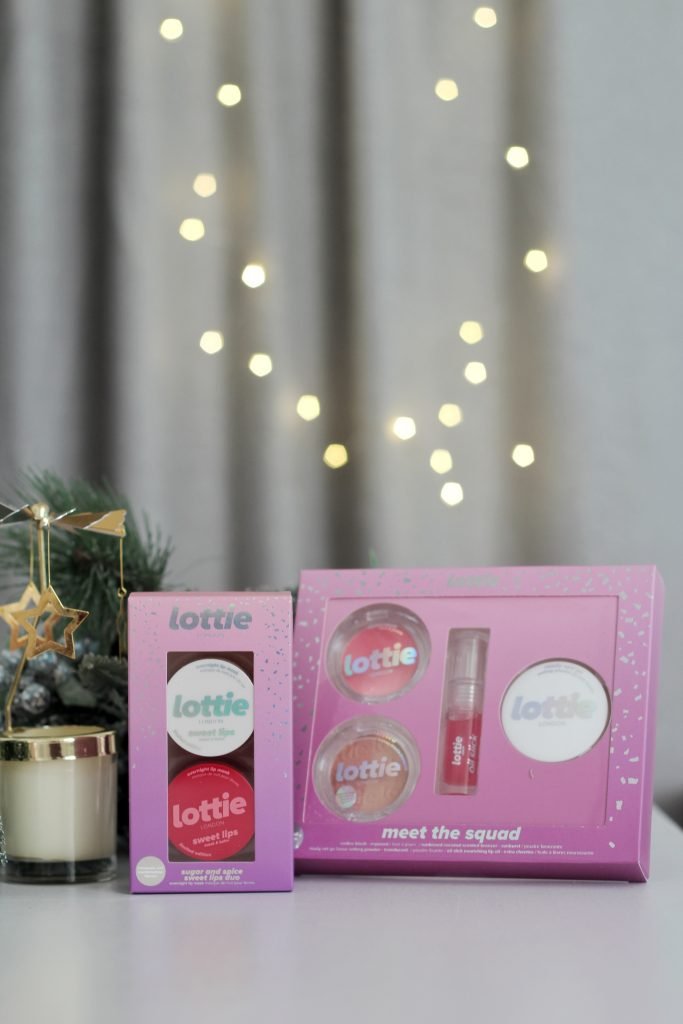 Lottie London Sweet Lips Duo – For that sweet smell of Christmas, these lip masks in toasted marshmallow and cinnamon swirl are a must-have! Infused with nourishing jojoba oil and shea butter, this lip rejuvenator deeply conditions lips overnight and has long-lasting smoothing effects when used as a balm – so you will always be ready for a kiss under the mistletoe this Christmas. Whether as a cheeky little treat for yourself or as a Secret Santa present for a friend, this lip duo would make a thoughtful gift.
Fresh Beauty Cleanse & Mask Duo Gift Set – This skincare duo of bestsellers is the perfect gift to cleanse and mask, including a travel-sized Soy Face Cleanser plus a mini Rose Face Mask. Uniting the brand's bestselling face wash, fresh's pH-balanced Soy Face Cleanser gently removes dirt and make-up and the brand's Rose Face Mask made with real rose petals to soothe, tone and hydrate. The bonus? This gift box is plastic-free & recyclable.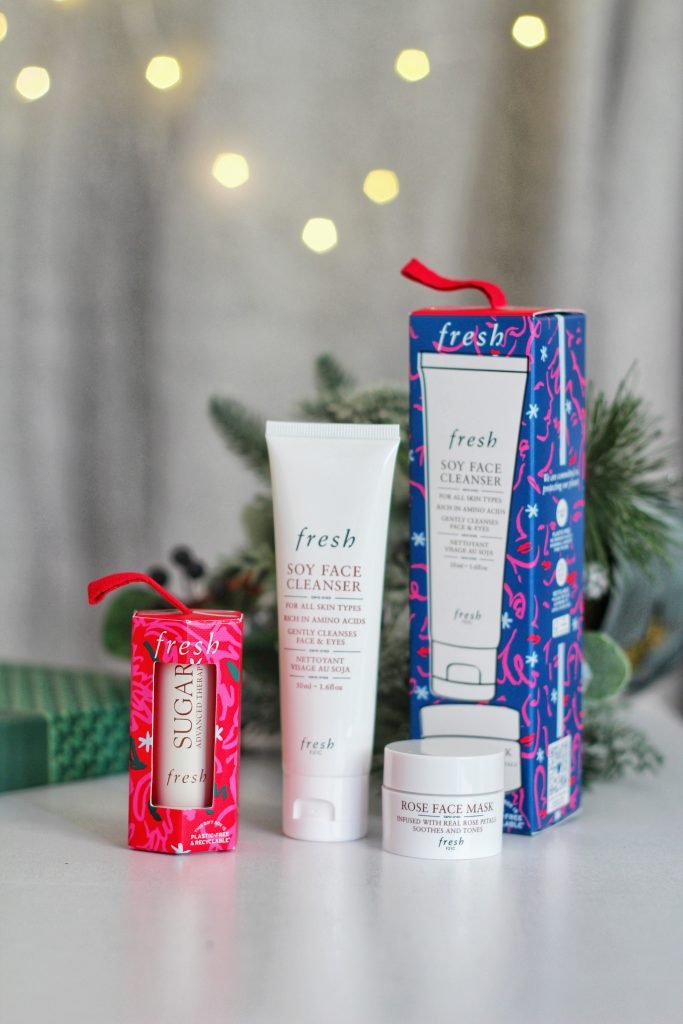 Fresh Beauty Advanced Therapy Holiday Edition Gift Set – Treat someone this Christmas to the Fresh Advanced Therapy Holiday Edition Gift Set. Wrapped in a hangable patterned gift box, the full-sized Sugar Advanced Therapy Lip Treatment is perfect as a stocking filler. The lip balm is enriched with smoothing sea fennel, hydrating hyaluronic acid, and antioxidant orange extract, helping to defend against environmental aggressors. It works to form a protective veil of moisture, combatting dryness and plumping the look of lips. Complete with a delicious scent, the lip balm makes the ideal beauty treat.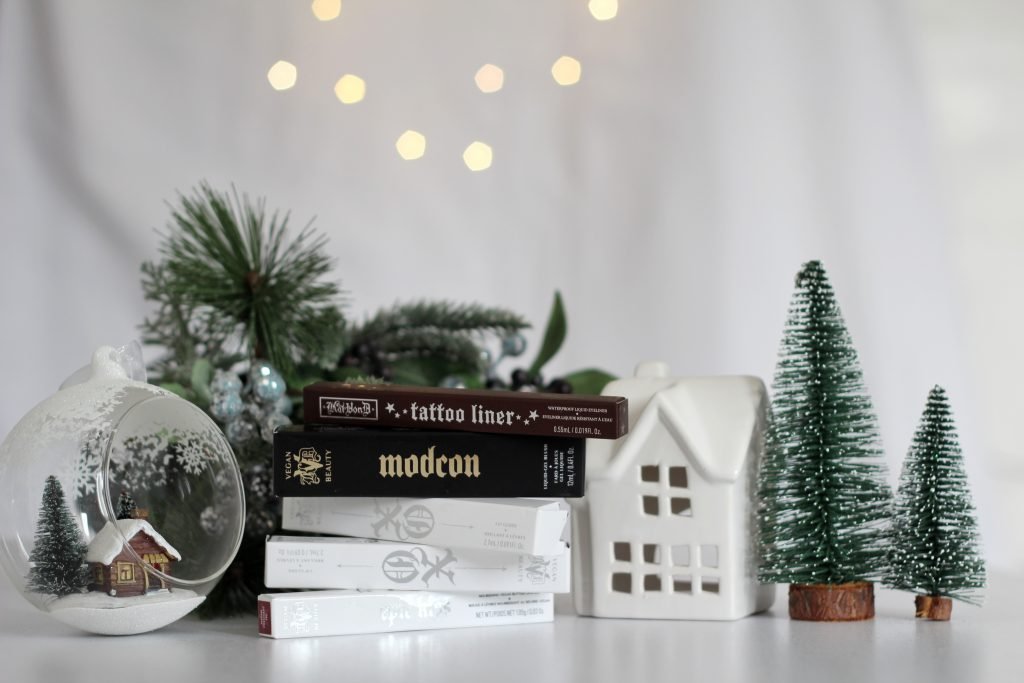 Kat Von D Vegan Makeup – We all have atleast one such friend who is fully vegan and is mindful while picking her makeup items as well. The makeup goodies from Kat Von D would bring joy to that BFF. From tattoo liner to lipsticks, the makeup from Kat von D would give the ultra-precise flick to beautiful flattering pout.
Temple Spa Lip Thirst-Aid Nourishing Lip Oil – This deeply moisturizing tinted lip oil nourishes the lips and provides a rosy glow shine. The rich formula allows lips – even the most moisture-starved – to benefit from color and intense nourishment. Creating a luxurious and cocooning experience to restore immediate plumpness to one of the most delicate areas of the face.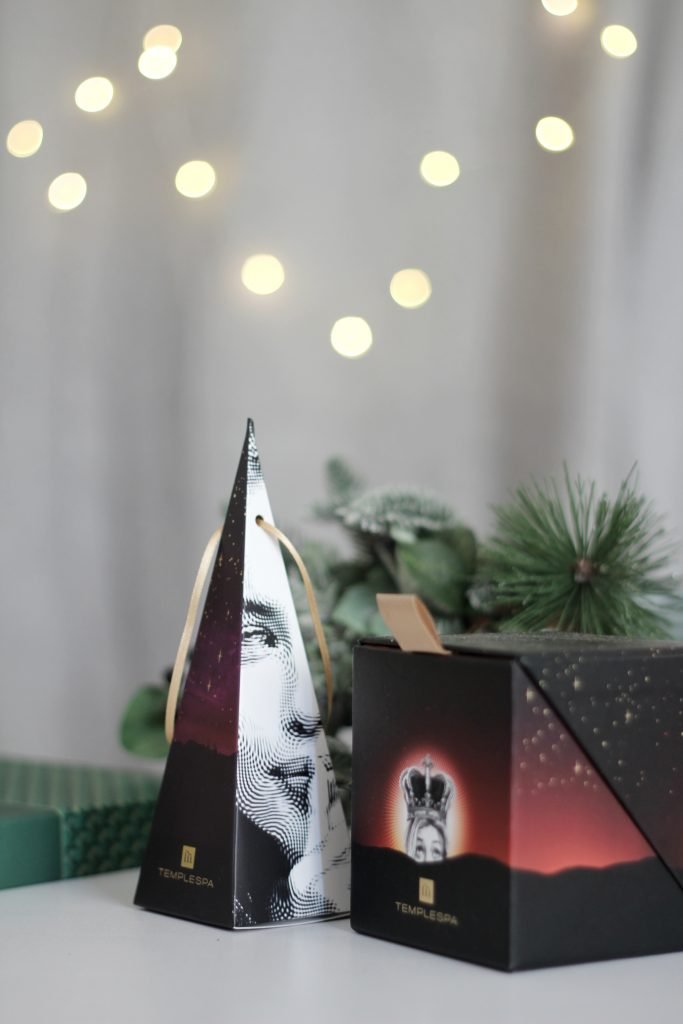 Elizabeth Arden Eight Hour Cream Skin Protectant – An absolute must-have, Elizabeth Arden Eight Hour Cream Skin Protectant is a skincare classic that restores, calms, and helps relieve chapped, cracked, and dry skin. It works efficiently to soothe roughness, redness, and minor skin irritations. This luxurious healing cream has been praised throughout the years by beauty editors, make-up artists, and models alike. Created in 1930 to soothe skin, Elizabeth Arden Eight Hour Cream Skin Protectant became an instant and overwhelming success. This multipurpose balm can be used from top to toe and will make a thoughtful Secret Santa gift this Christmas.
Embryolisse Beauty Oil – Designed to nurture your body from scalp to nails and skin to hair – this magic bottle holds the secret to a softer body and silkier tresses. This dry oil is designed to moisturize, nourish, and soothe the skin and hair with a formula enriched with active vegetable oils. As a gift to yourself or a friend, this golden bottle will bring joy to the gift recipient.
Until next time, Ashh xo
*This post features PR samples. Opinions are my own and unbiased.