Looking for that perfect treat for yourself or for that special someone in your life? The search stops here! I have some splurge-worthy beauty and fragrance gift ideas that will give you some gifting inspiration. Some of these were already shared earlier on my blog but they're so good not to share again.
Omorovicza Gold Cabinet – Wonderfully decadent, the Gold Cabinet collection harnesses the transformative properties of anti-inflammatory colloidal gold to repair and strengthen skin. Indispensable to your anti-aging regime, the intensely nourishing and indulgent Gold Collection products reduce the appearance of fine lines and wrinkles and help to repair and strengthen skin for a lifted firmer and more radiant complexion. The cabinet also includes an eye wand and gua sha to enhance circulation, lift, and firm skin. If you're looking for a super-luxurious skincare set, this is the one for you!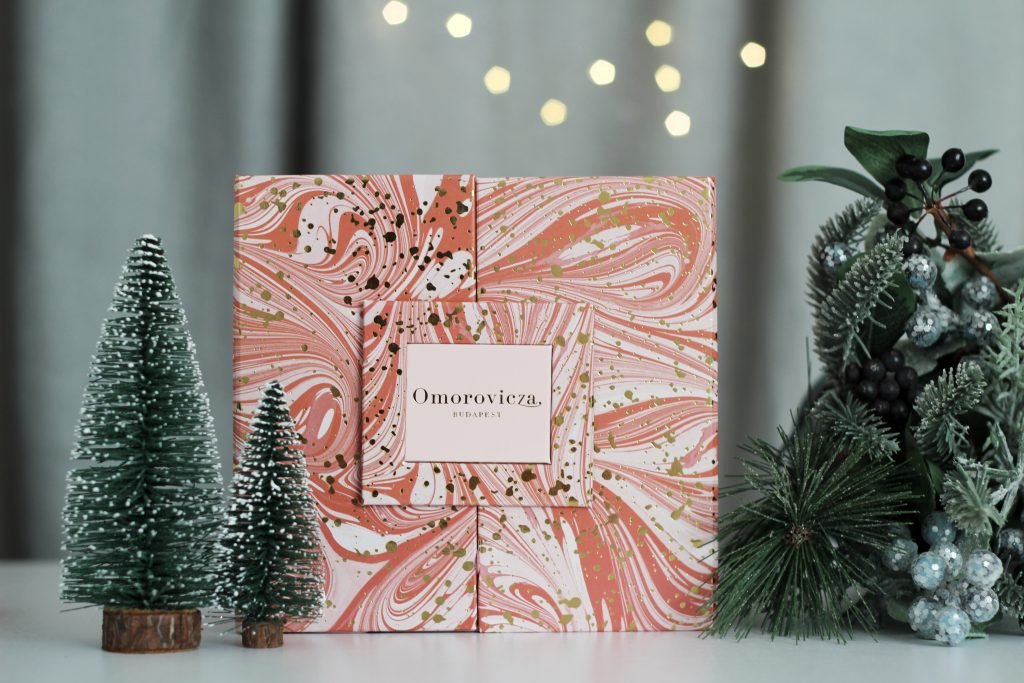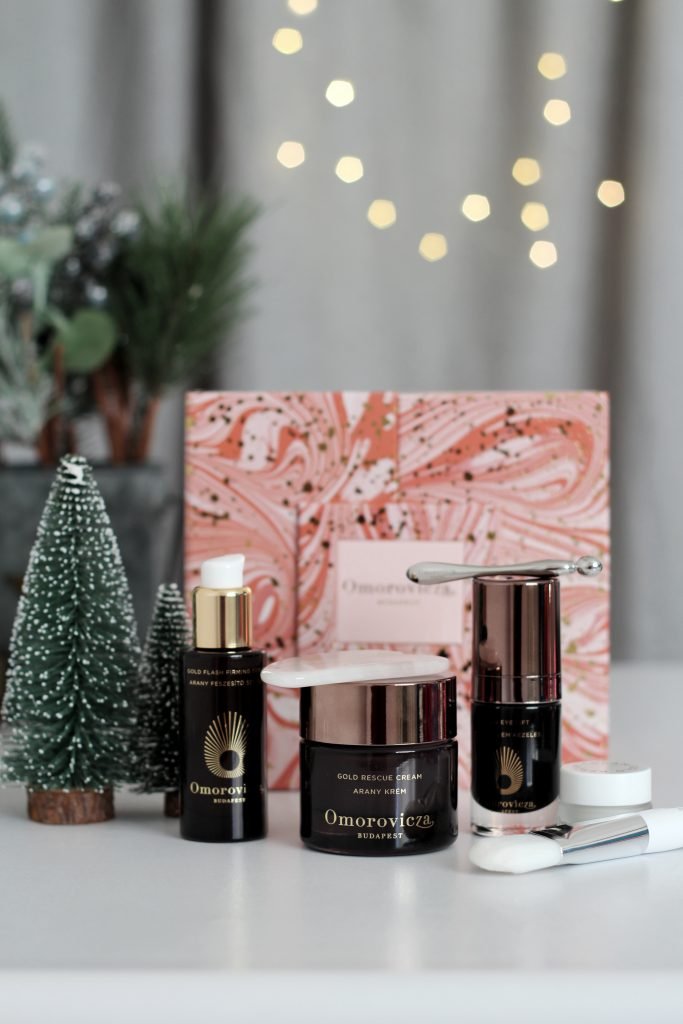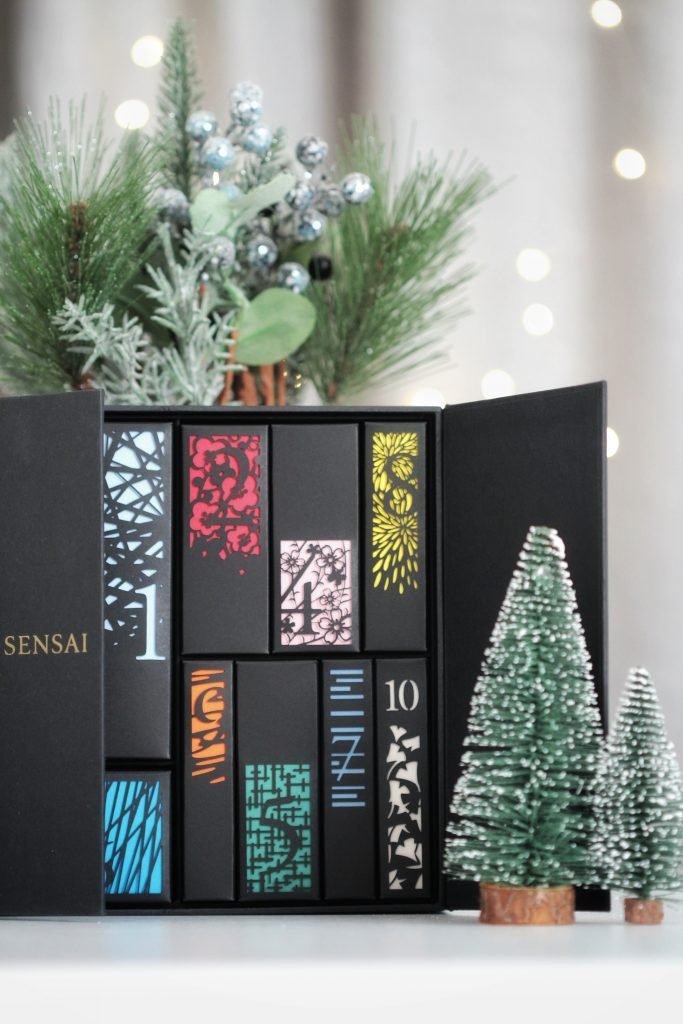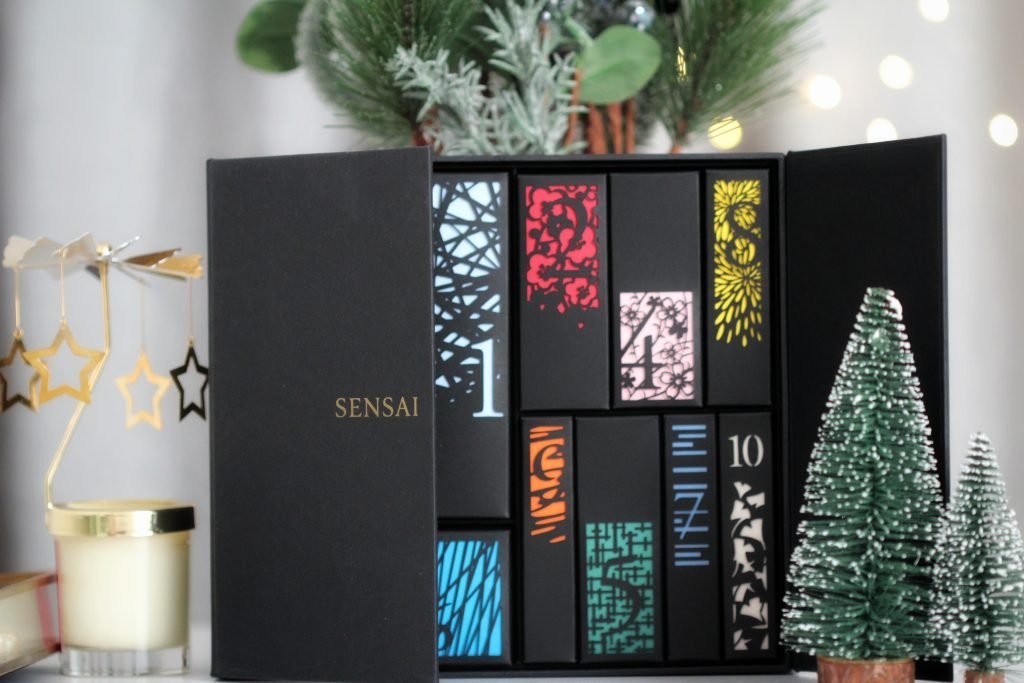 SENSAI The 12 Holiday Gifts – Presenting an alternative to the traditional gifts for the first 12 days of Christmas, this assortment from SENSAI is a present that's guaranteed to bring a smile to the face of any beauty aficionado. This curated collection contains some of the brand's bestselling skincare and make-up cosmetics, housed in a beautiful, limited edition box inspired by the Japanese art of paper cutting known as Kirie.
Drunk Elephant Trunk 5.0 – Treat the skin with the Drunk Elephant Trunk 5.0, a skincare set that contains a comprehensive collection of products to help keep the skin clean, nourished, and protected. This skincare collection contains serums, creams, and oils that are ready to be mixed together and applied to the skin in whatever way the skin needs. Drunk Elephant encourages these products to be used in whatever way the individual chooses by listening to the skin's needs. The products in the Drunk Elephant Trunk 5.0 are packed full of nourishing vitamins, hydrating minerals, and carefully curated key blends of ingredients that work towards a smooth and radiant glow. Oh and these are housed in a lovely carry-on wheelie suitcase from Monos. Also available from Boots where you may use your points for the purchase and earn a lot more points on your card for future vouchers and money-off coupons.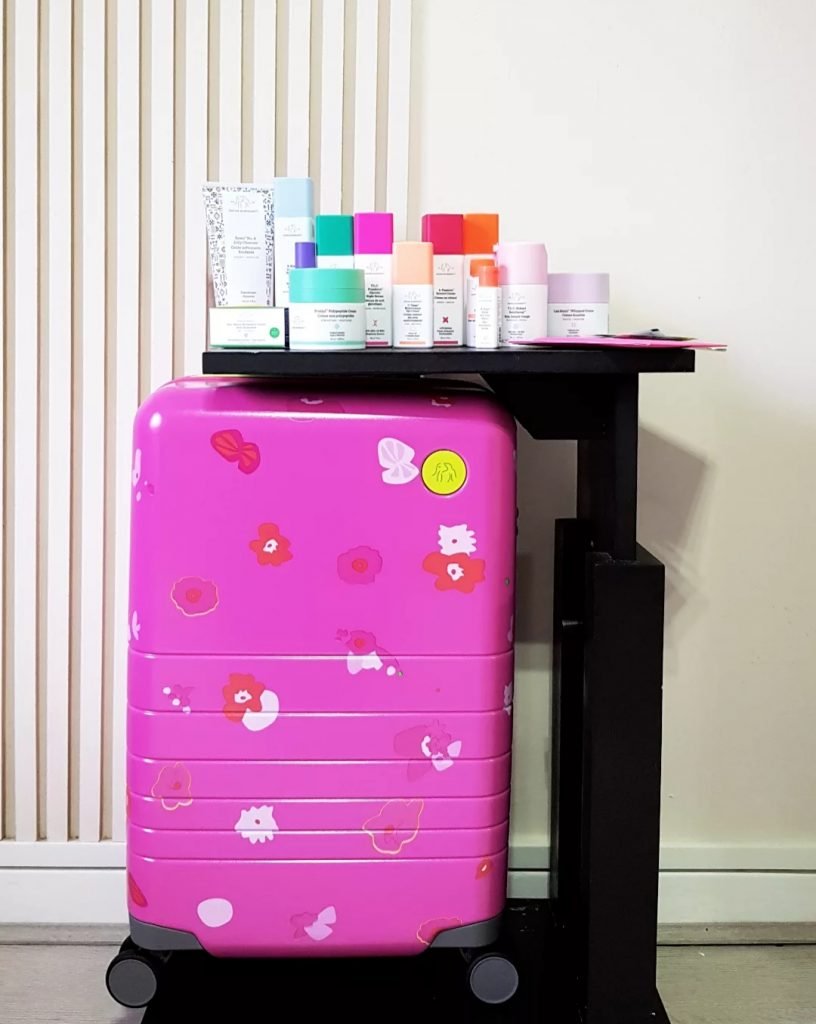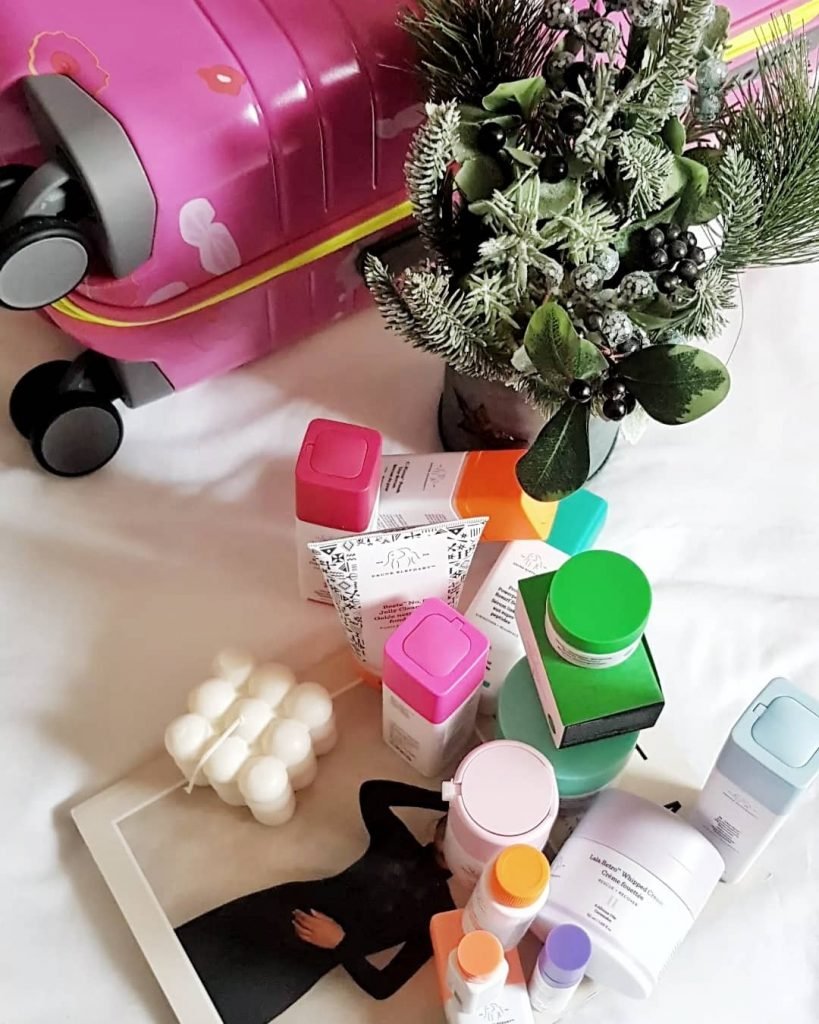 DIOR J'adore Eau de Parfum Gift Set – Treat your most precious loved ones to the gift of DIOR this festive season with the J'adore Eau de Parfum fragrance set. With the iconic floral aroma of ylang-ylang, rose and jasmine captured within the amphora bottle, this emblematic scent is accompanied by a miniature travel size spray to ensure your alluring aroma follows you wherever you go.
Fragrance du Bois For Lovers Collection – One of my absolute favorite Premium Niche Fragrance Houses – Fragrance du Bois launched the new 'For Lovers' Collection this Holiday season. The packaging of these fragrances is super-luxurious and the brand uses only sustainable oud in their fragrances. The ingredients used in these fragrances are very expensive and the brand gives their perfumers full creative liberty too.
Cavort is very alluring, seductive, and addictive for me. It evokes the feeling of excitement of the first encounter.
Top Notes – Saffron, Davana, Geranium, Cinnamon.
Middle Notes – Rose Absolut, Orange Flower, Ylang, Jasmin.
Base Notes – Indonesian Patchouli, Labdanum, Sandalwood, Indian Incense
Stimulate your senses with a complex blend of spicy cinnamon and soft but potent geranium, as an exotic floral mid-notes breeze in, like the soft touch of a hand brushing skin. A dash of davana lends a chameleon-like quality, resulting in an evocative perfume full of intensity and individuality.
Secret Tryst stays close to the skin but is very addictive. It is a mysterious fragrance for passionate and adventurous lovers.
Top Notes – Bergamot, Saffron, Indian Cardamon.
Middle Notes – Rose, Jasmin, Cedar Wood, Vetiver.
Base Notes – Patchouli, Frankincense, Cistus, Vanilla.
Wake up your senses to the invigorating notes of bergamot and citrus and submit to sensual cedarwood. Cast your spell with bewitching middle notes of jasmine and the raw, earthy musk of vetiver and frankincense. Beguiling rose adds a touch of racy romance to your dalliances, luring those who wish to succumb with its captivating scent. Arresting, provocative, and hopelessly addictive.
When it comes to splurge-worthy fragrances, Fragrance du Bois is my top pick! Whether splurging for yourself or spoiling your loved one, these fragrances make the perfect gift, to be treasured forever.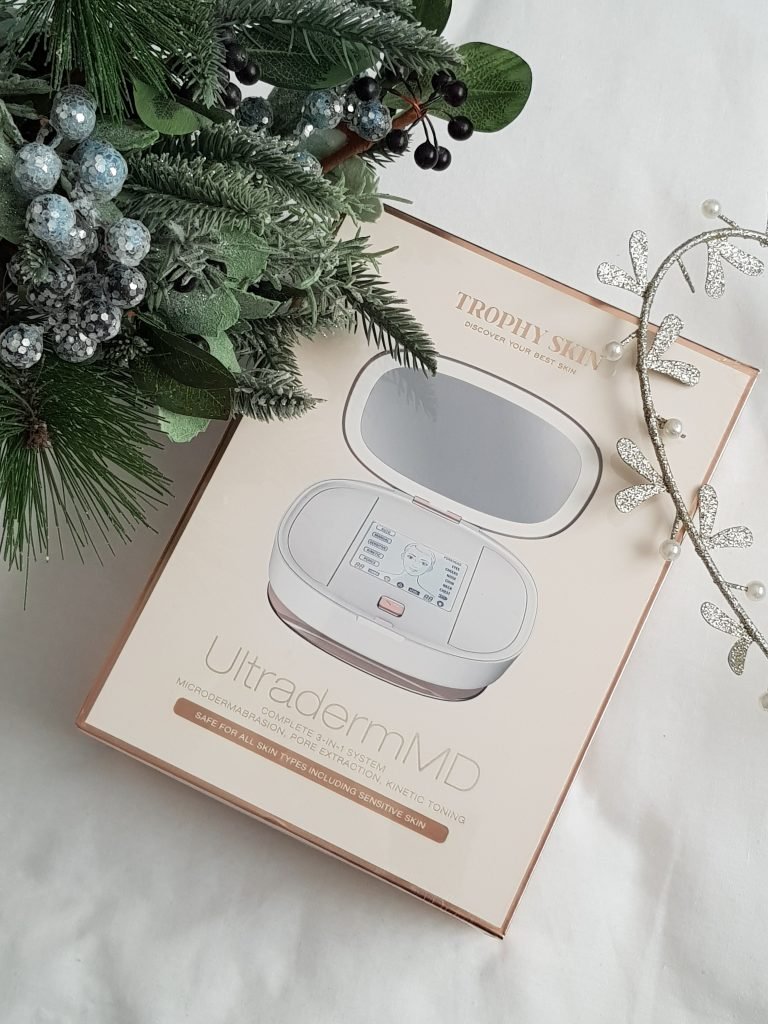 Trophy Skin Ultraderm MD – Replicating a professional in-salon microdermabrasion treatment, the Trophy Skin UltradermMD combines gentle suction with diamond tip exfoliation to buff away dead skin cells and renew your complexion. The diamond exfoliation tip helps you to achieve smooth, flaky-free skin as it sloughs away dead skin and debris from the surface of your skin. The device not only exfoliates the skin, as the gentle suction motion helps to boost your circulation and skincare absorption for a plumper, younger-looking complexion. This is a dreamy gift for someone close to you especially if they're into skincare or an incredible gift for yourself – after all, who doesn't want a radiant complexion?
Cohorted 2021 Beauty Advent Calendar – What could be more magical than 12 high-end beauty treats counting you down to Christmas? Unbox and discover 12 luxury beauty products with Cohorted's 2021 Beauty Advent Calendar. Worth over £460, you can expect products from the likes of Sunday Riley, Laura Mercier, Irene Forte, Illamasqua, and more. This luxurious calendar retails for just under £100. Plus one lucky winner will find a VIP pass in their calendar to win a Jacquemus leather crossbody bag worth £610.
Until next time, Ashh xo
*This post includes PR samples and some affiliated links.