Skin Laundry is quite popular for their quick laser light facial treatments which have achieved a cult status in the beauty community. The California based world renowned facial treatment brand recently launched in the UK. Their Signature Laser Facials can be booked at Liberty London (first one is always FREE). The facials are all about deep cleaning, clearing pores and revealing soft and smooth skin in just 15 minutes. If you're in or around London, you should try their facials.
The brand also has skincare products line which complements their laser and light facial. To be honest, I wasn't very sure if the products from the brand would be as amazing as the Laser treatments that I heard about. But holy moly, I have to admit the brand has nailed their skincare formulas too.
Skin Laundry's formulas are both high efficiency and low maintenance for skin that's clean and healthy-looking. Their products deliver the ideal balance of gentleness and effectiveness while keeping it easy. Here are 4 products you should definitely try from the brand.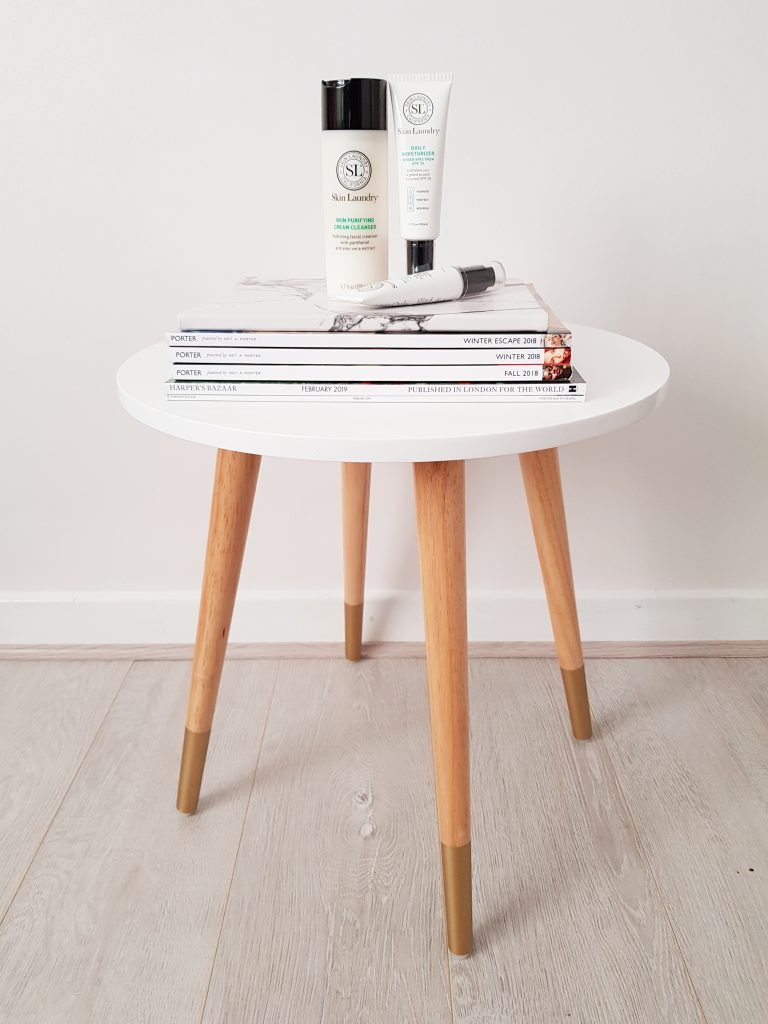 Skin Puriying Cream Cleanser £20
If you're looking for a makeup remover and cleanser in one, this is one to check out. This cleanser not only cleanses the skin thoroughly but also takes off every trace of makeup without stripping your skin. Skin feels clean, supple and hydrated after every use.
The Cleanser is rich in skin-loving nutrients to hydrate and nourish skin as it cleans and refreshes and is perfect for purifying delicate skin types. Skin is left cool, calm and collected, as well as dreamily soft and smooth. Bonus is its soap and sulfate-free.
This 2-in-1 treatment + nighttime moisturizer combines Retinol with soothing botanicals to gently yet effectively help minimize the appearance of fine lines and wrinkles and even out skin tone and texture for firmer, brighter younger looking skin. This treatment moisturiser repairs the damage and reveals firmer skin with continued use. The treatment was also featured in Top Vitamins to feed your skin post.
Daily Moisturiser Broad Spectrum SPF 35 £24
This lightweight, non-greasy formula provides the ideal balance of daily moisture plus the environmental protection of broad spectrum SPF 35. The moisturiser leaves a sheer, matte finish while keeping skin nourished.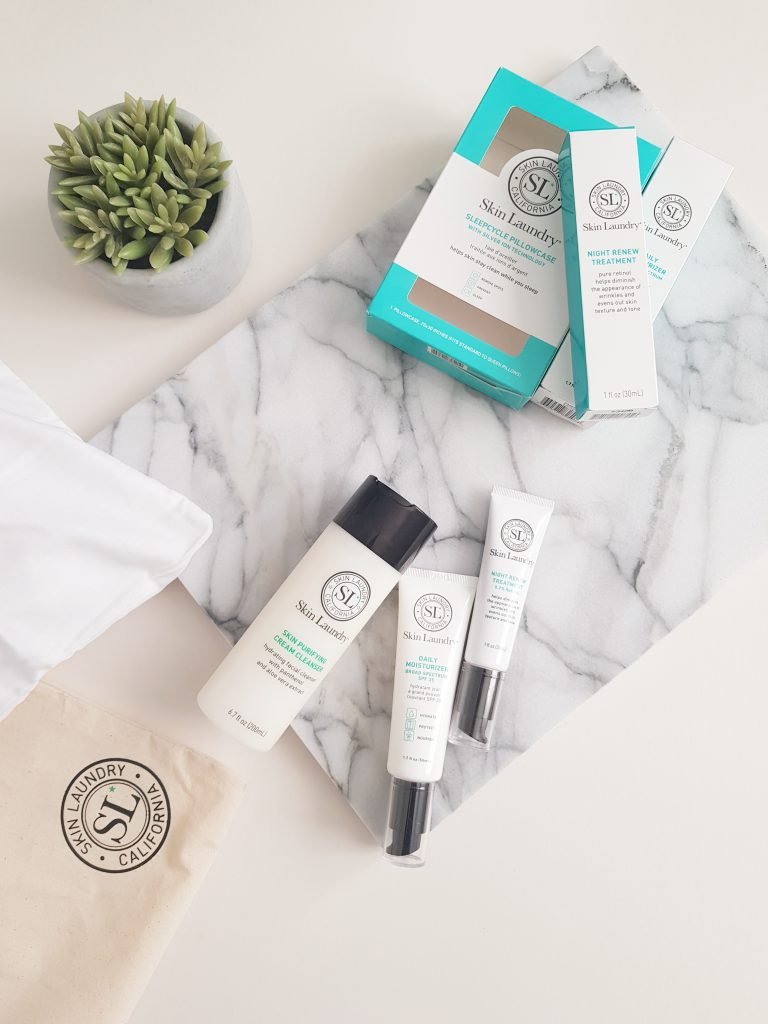 Sleepcycle Clean Skin Pillowcase £32
I have mentioned about Sleepcycle pillowcase in my Top tips to clear congested pores post before. The SleepCycle Pillowcase is treated with charged silver ion technology that helps prevent breakouts while you sleep with an anti-microbial effect. While normal pillowcases absorb oil, dirt, germs and dead skin cells from your face, this pillowcase reduces the presence of harmful bacteria to help keep skin clear, reducing bacteria by 99.9%. The pillowcase is crafted from hypoallergenic cotton and is effective for up to 50 washes. If you have oily, acne-prone skin, this pillowcase may be a game-changer for you.
Until next time
Ashh xo
*Products in this post were very kindly gifted to me. Opinions are my own and unbiased.