From weird to wonderful, you can fill up stockings with some of the best gifts this Christmas. This post might help you in choosing right gifts and I have tried to touch different price points.
Murad Dew a Little – Bestselling Hydro-Dynamic Ultimate Moisture in a limited edition mini (15ml) that makes the perfect travel-sized gift for everyone on your list. This luxurious yet lightweight moisturizer provides 24-hour hydration to reduce the appearance of fine lines and wrinkles. Hyaluronic acid technology enhances skin's ability to attract and retain water for intense, long-lasting hydration. Quick-absorbing, non-greasy formula with a luxurious texture visibly reduces fine lines and wrinkles upon application.
Mavala Switzerland Nail Polishes – Heritage Collection is a carefully chosen array of beautiful autumnal colours to brighten even the dullest of days. The shades in this collection are:
990 Versailles, A precious gold, like the goldsmiths of yesteryear
993 Windsor, An enchanting pink, like a fairy tale or a princess story
989 Bergen, A mahogany red, welcoming like a Scandinavian home
992 Walnut Grove, A powerful black brown, like the wood of a centenary walnut from the Great Plains
988 Santiago, A pale, elegant gold, like the robe of a Chilean white wine
991 Quebec, A red copper, like the foliage of the Canadian maple trees
These nail polishes make a fab stocking filler for Christmas.
Pixi Glow Blush – Infuse your cheeks with a warm wash of colour using the PIXI GLOW Cake Blush in Gilded Bare Glow. Boasting three rosy, sheer shades in a gradient design, the blusher glides onto skin like silk to deliver smooth application and a luminous colour. The formula is infused with ceramides to strengthen the skin's moisture barrier, peptides to plump and firm the facial contours and Grape Seed Extract to improve elasticity, resulting in a healthy and youthful-looking complexion. Expect radiant and glowing results with this blush. Great as a stocking filler or as a treat to yourself.
Nude by Nature DIVINE Bon Bon 6 piece brush collection – Surprise a loved one with this gorgeous Christmas bon bon filled with a collection of six cruelty-free make-up brushes – perfect for creating a range of make-up looks.
Shavata Day-Long Brow Tint – Create sleeker, fuller looking brows with the Shavata Day-Long Brow Tint from Brow Guru Shavata Singh. This revolutionary tinting pen, glides easily over each brow hair, instantly colouring your hairs and defining them, all without staining your skin! Comes in two shades, Dawn & Dusk, making it perfect for all hair colours and hair types. This ultimate brow tint will give you a natural finish that lasts all day! The unique applicator transforms fair, fine and grey hairs, in between your brow tinting appointments. This would be perfect stocking filler for your makeup-obsessed friend or for yourself. After all, who doesn't want perfect brows?
Charlotte Tilbury Mini Hollywood Liquid Lipstick Charms are portable and adorable versions of Charlotte's award-winning Hollywood Lips matte liquid lipsticks. This is the perfect stocking filler or gift for yourself – two best-selling shades in the most magical, golden gifting case! Shades included are: Hollywood Lips in Too Bad I'm Bad: a nourishing rosy pink matte liquid formula. Hollywood Lips in Show Girl: a warm deep berry shade for the ultimate Hollywood starlet lip.
Mor Boutique Little Luxuries Cracker – Treat hands to the MOR Mesmerising Marshmallow: Little Luxuries Hand Cream; a rich formula that absorbs quickly to moisturise and condition skin, without leaving behind greasy or sticky residue. Harnessing the ultra-nourishing powers of Cocoa and Shea Butters, the lightweight cream protects and restores hands and nails, whilst infusing a delicious fragrance of Marshmallow, Jasmine Flower, Cotton Candy and Vanilla Musk. Expect velvety soft, smooth hands and nails with an indulgent scent. Housed in cracker-shaped packaging.
Caudalie Vinosource Christmas Cracker – The perfect table decoration, stocking filler or even a treat for yourself, this moisturising skincare trio is the perfect combination for achieving instantly hydrated skin. This set contains: Vinosource S.O.S Thirst-Quenching Serum (10ml) + 2 FREE Gifts: Vinosource Moisturizing Sorbet (15ml) and Micellar Cleansing Water (30ml).
Eyeko Festive Flutter Eye Duo Cracker – Festive Flutter Christmas cracker contains the ultimate drama duo designed for after-hours glamour. The Eye Do Liquid Eyeliner delivers intense single stroke colour, whilst the best-selling Black Magic Mascara combines drama, volume and curl for visibly transformed lashes. So whether you're buying for a loved one this Christmas, or treating yourself to the ultimate eye duo ready for a season of festivities, fall in love with this festive cracker containing gorgeous beauty goodies.
Crabtree & Evelyn Join Hands hand therapy trio – Hidden within this festive cracker is an ultra-moisturising trio featuring some of the brand's favourite Hand Therapy blends; each providing their own unique scents and extracts. A perfect sharing gift for friends even though you'll want to keep them all to yourself.
Gatineau White Jade Facial Roller – The smooth rolling action of the White Jade Facial Roller helps stimulate lymphatic drainage and effectively massages skin and facial muscles boosting the elimination of toxins, firming the skin, relaxing wrinkles and easing tension. The naturally cool touch of White Jade soothes, de-puffs and tones. Skin appears more even in tone and texture and clarity is improved. The occlusive effect of facial rolling allows the precious skincare ingredients of your favourite eye and face serums and creams to be trapped against your skin until they are fully absorbed.
Neighbourhood Botanicals Face Off Cleanser – This 100% natural oil to milk 2-phase cleanser is your new staple for taking the day (or night) off. Face Off combines a blend of plant oils and mild plant-derived emulsifiers that completely cleans your face but won't alter the pH or strip it of moisture. With the benefits of raw oils but the ease and mildness of a milk cleanser, even waterproof mascara is easily removed without the petrochemicals, alcohol, or astringents in traditional cleansers and makeup removers. Face Off doesn't contain any nut oils and is fragrance free. The fresh spa scent from its light essential oil blend which has aroma-therapeutic properties for calming, balancing, purifying and stimulating.
Zoeva Voyager – Cocoa Blend Palette is a mini version of the much-loved Cocoa Blend Palette. Cocoa Blend Voyager Palette features six rich shades in a variety of matte, shimmer and satin finishes. Highly-pigmented and deliciously blendable, this travel-friendly palette is ideal for crafting a multitude of irresistible looks on-the-go. This little beauty will bring a smile on recipient's face and will fit easily in the stocking!
Clean Reserve Travel Spray – Warm Cotton is perfect for those who love quintessentially 'clean' scents, Warm Cotton blends translucent florals with soft, skin-loving musks to create a fresh yet luxurious finish. This travel size clean scent is convenient for a handbag and is a perfect reminder of home when you are on holiday. Also makes a beautiful stocking filler for Christmas.
Bio-Oil Dry Skin Gel is a revolutionary oil-based formula from the makers of the world's best-selling Bio-Oil Skincare Oil. The breakthrough formula replenishes the skin's barrier and deeply moisturises. The unique gel-to-oil texture absorbs easily creating a protective film to resist moisture loss and restore the hydration within the skin.
Nivea Lip Balms
Original – Nivea Lip Care Essential, has been especially formulated by Nivea skin care experts to provide everyday care and protection to maintain your lips' natural softness and smoothness.
Pearly Shine – The innovative formula of NIVEA Pearly Shine, with precious Pearl and Silk extracts, combines long lasting moisturisation and a beautiful pearly shine which leaves lips silky smooth and velvety soft. Provides daily moisturising care and protection for your lips. Beautifully natural looking lips with a pearly shine. Contains SPF 10 to help protect against UVA and UVB rays.
A good moisturising lip balm would make a lovely stocking filler in this harsh weather.
Nude By Nature GLOW Mini highlight stick collection is the perfect collection for lovers of the Touch of Glow Highlight Stick. This must-have collection features each of the three shades available in everyone's favourite highlight stick, in limited edition mini formats. The kit includes limited edition mini highlight stick in shades- Bronze, Rose & Champagne.
Nude by Nature DAZZLE 3 piece Berry Lip Collection featuring best selling shades from brand's 100% Natural Lip Collection, this gift set is sure to put a smile on the face of a loved one. Gift the gift of nature this Christmas! The kit includes: Moisture Shine Lipstick in 06 Dusky Nude, Moisture Infusion Lipgloss – 08 Violet Pink and a defining lip pencil.
Lucy Bee – Collection of Lucy Bee Natural Soaps 4 x 150g – All of these are made using 100% coconut oil and are as natural as can be, using brand's Extra Virgin Fair Trade Organic Raw Coconut Oil. The Soap bars lather really well when rubbed between wet hands and can be used on the body daily. This set includes one of each of brand's Soap bars:
Fragrance Free Natural Soap
Ylang Ylang, Jasmine and Cedarwood Natural Soap
Lemon, Tangerine and Cinnamon Natural Soap
Spearmint, Basil and Clove Exfoliating Natural Soap with Coconut Shell
The soaps individually makes a lovely stocking filler for anyone who loves using organic skincare or if gifted as a set of 4 would make a lovely main gift specially for party hosts.
Gumi Vitamins – Another thoughtful stocking filler is supplements. Gumi Women's Beauty Berry Flavour Gummies contain 60 berry flavour vitamin and mineral food supplement gummies with sweetener. Delicious gummies developed to help support women on the go. These supplements help with Zinc that supports the maintenance of normal skin, hair and nails; Vitamin B12 that has a role in the process of cell division and Biotin that helps to support the maintenance of normal skin and hair. The brand also has vitamins for men and kids.
Raised Spirit CBD Oil is a unique blend of two of nature's most powerful Super-foods: Hemp and Coconut, this Organic CBD Coconut Oil is hand made by infusing milled hemp flowers into melted coconut oil. Each jar contains approximately 500mg of CBD. You can eat it raw, spread on toast, add to your favourite drink or recipe, or massage directly on to your skin for amazing results. This oil will make a lovely gift.
If you made it to this far, well done you! You may also want to check the following posts: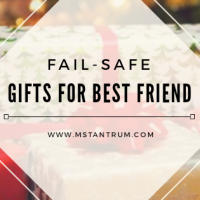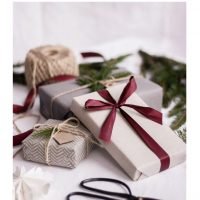 Until next time
Ashh xo