Japanese Premium Beauty Label – SUQQU's new 2019 spring color collection is all about evocation of the world of light and color with cloud-piercing sunbeams that are bright and gentle. Inspired by a sunbeam piercing through the clouds, SUQQU's Spring 2019 collection unveils an endless spectrum of colour and light.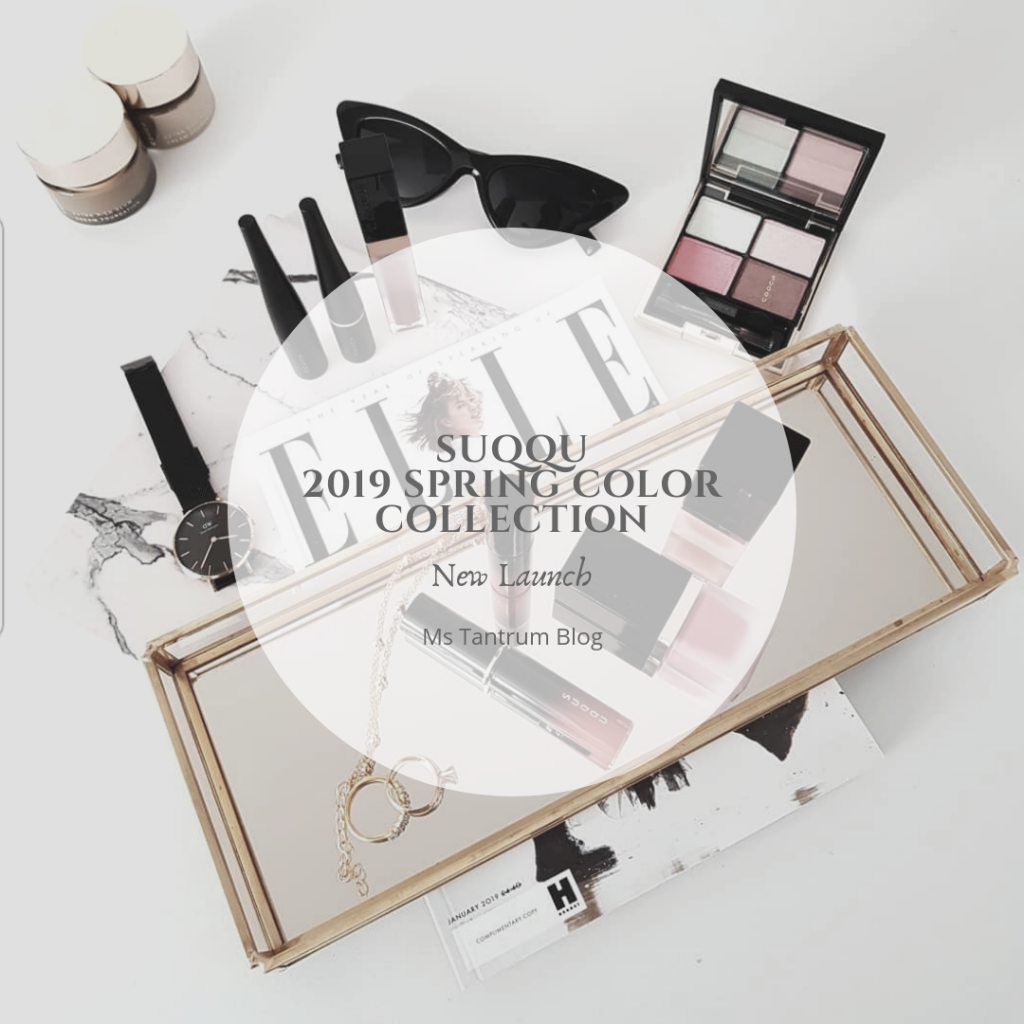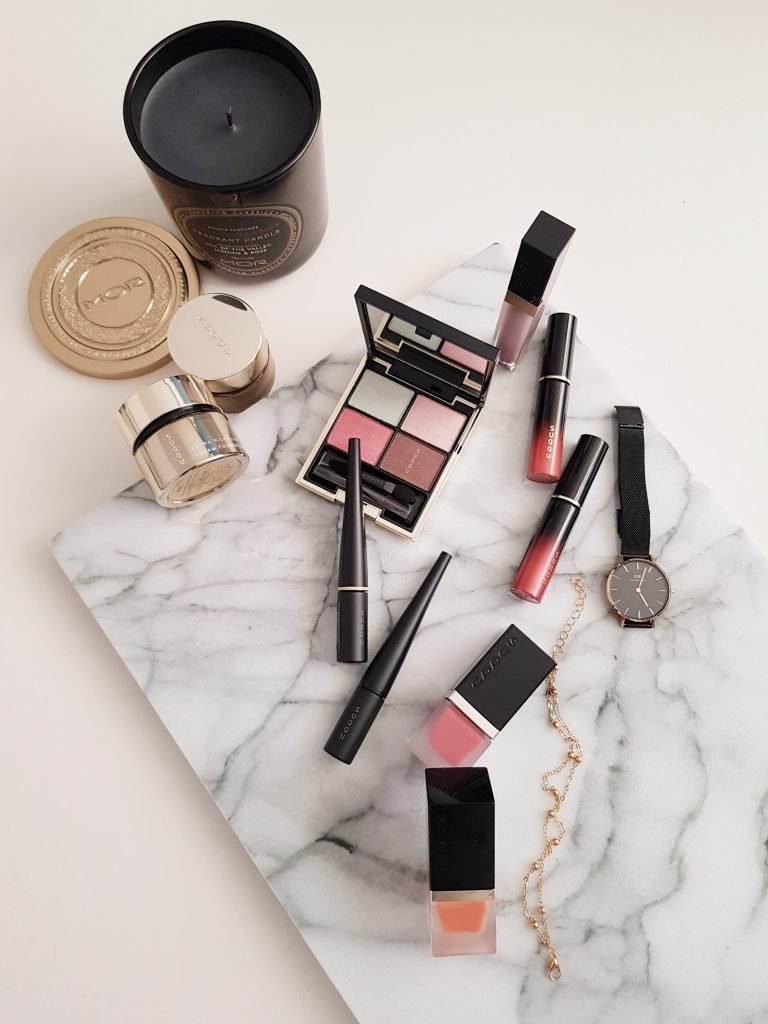 The collection includes Designing Colour Eyes Palettes (2 options), Shimmer Liquid Blush (5 shades), Stain lip Lacquer (5 shades) , Glow touch eyes (3 shades), color ink liquid eyeliner (6 shades) and nail color polish (3 shades)
A secret sparkle that flashes unexpected from your eyes, emitting a cool feminine sweetness.
The highlight of this Spring 2019 collection is the Quad eyeshadow palette and its available in two kinds of colors and lights which look feminine and sophisticated. The highlight color in new spring 2019 collection are clear pastels with a mint or blue base, superimposed by a 'luminous veil' created by the addition of multi-colored, metallic, prismatic pearls. These shades look absolutely stunning as brow bone highlight or just to the inner corners of eyes. The nuance and accentuating shades compliment eachother in both palettes. Deep color in both palettes is brown but has cool tone in one and warm in another complimenting rest of the shades. All shades are super-pigmented and they blend like a dream. They have a metallic veil that look absolutely stunning on the eyelids.
12 – GENKOUAKANE Cherry Pink + Fairy Mint for feminine sweetness
124 – TOUKIYOU [Limited Edition] Bright yellow + Icy Blue for vital yet sophisticated look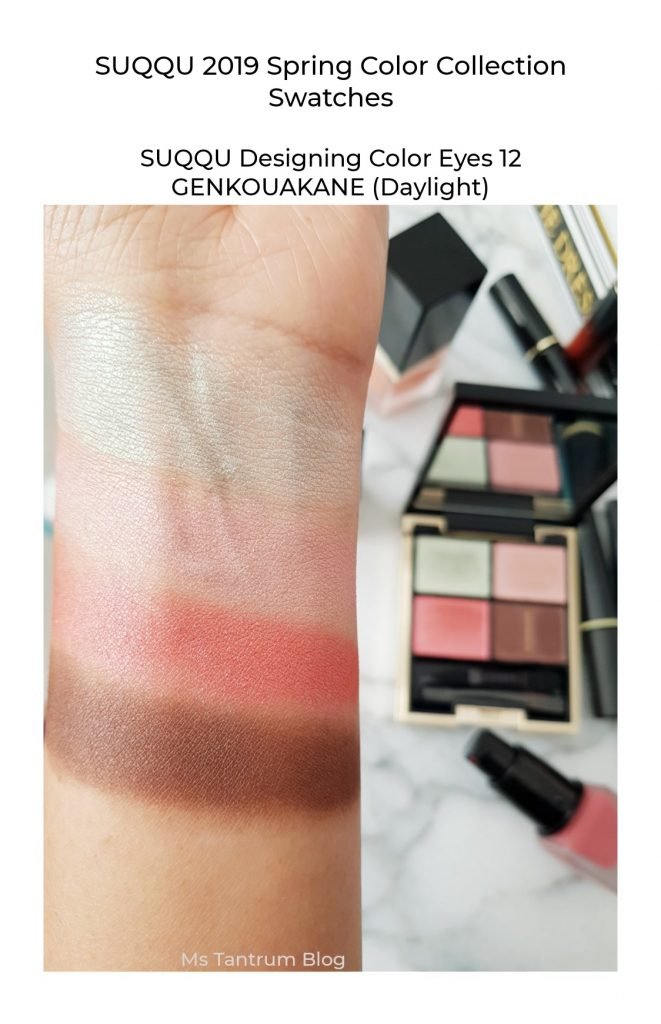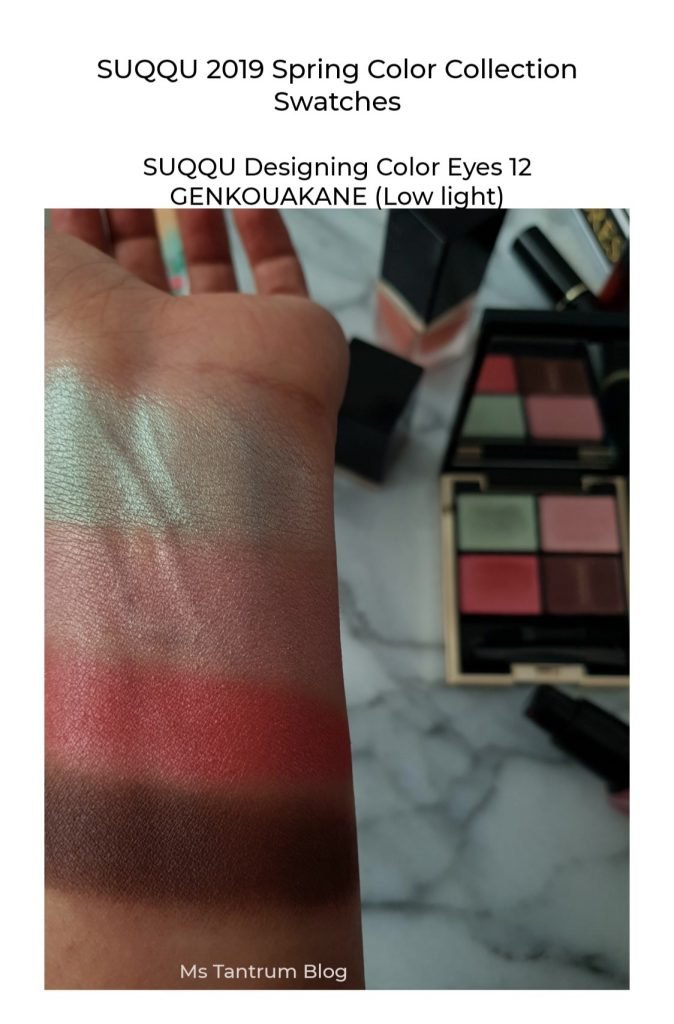 Fresh color and radiance with a deep, luminous shine. Single-color, liquid eyeshadows that bring a seasonal look to the eyes.
These liquid eyeshadows provide longlasting colour and are so easy to use even for those who are new to makeup or for anyone who likes simple, easy makeup without compromising sophistication. These eyeshadows come in 3 fresh and vivid spring hues out of which 2 are limited edition shades.
06 – KIRAMOMO – Coral Pink for a fresher, brighter glow
104 – KIBUDOU [Limited Edition] – Shine grape, with crimson pearls, creates profound, feminine eyes
105 – AITOU [Limited Edition] – Mystic Blue, with its beautiful blue tone, has a slightly muted, subtle and mysterious look.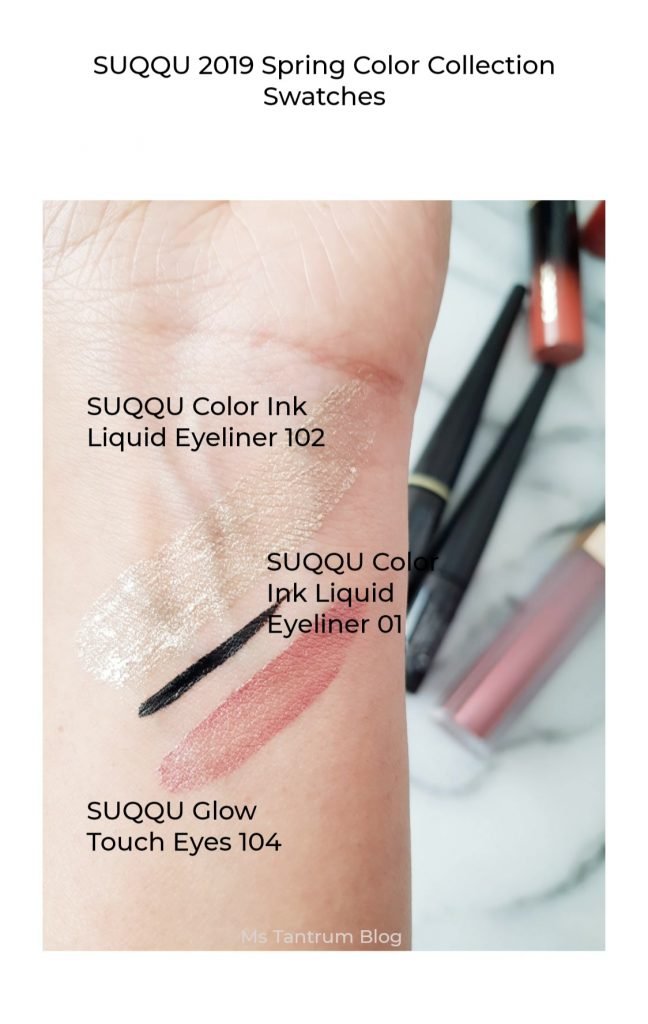 Longer-lasting liquid eyeliner, with its fine brush, gives you more control over your line for a truly sophisticated look.
Features:
Flexible & quick drying – comfortable & stays in place all day
Water-resistant formula – no smudges
Specially designed soft, felted brush applicator making drawing easy
01 Black – A jet black with a hint of dazzle, for strong dramatic eyes.
02 Brown – A light brown with a bit of sparkle for that gorgeous, effortlessly chic, springtime look,
03 Red – A vivid ruby red that can be used as a color liner for the season's feminine look.
04 Navy Blue – A metallic blue with bright highlight, it enjoys a sophisticated shine that will make heads turn.
101 green [Limited Edition] – A forest green with a mysterious matte texture and profound coloration.
102 Shine Gold [Limited Edition] – A gold with a glittery, pearlescent sheen, for eyes that dazzle.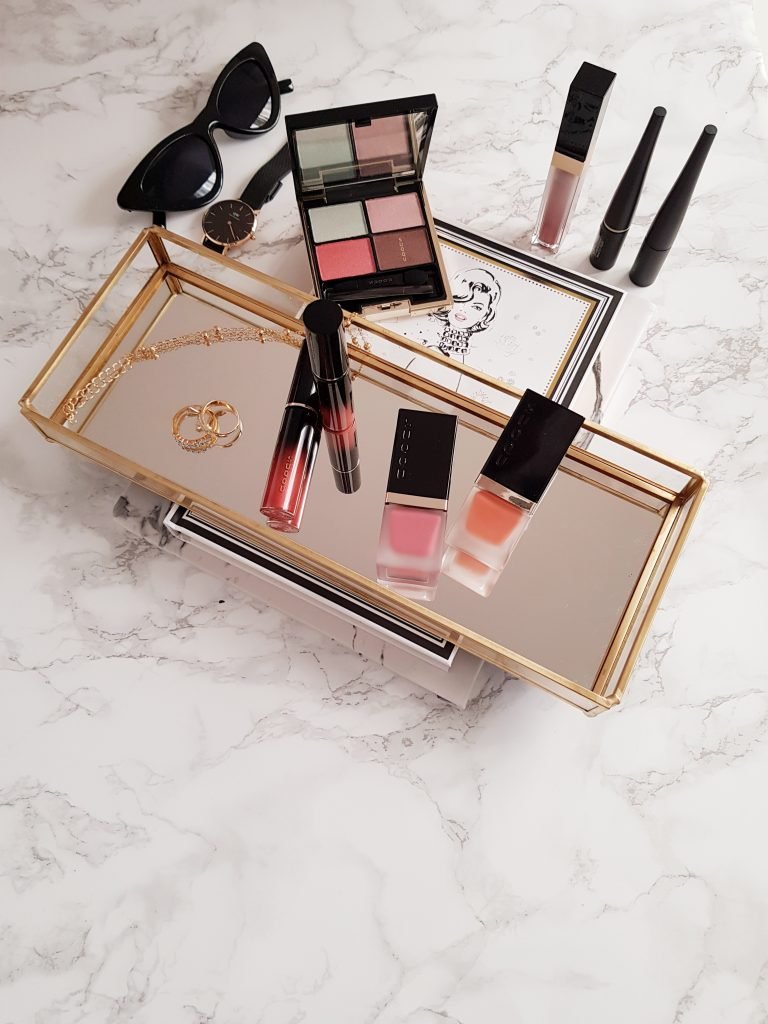 For smooth cheeks, filled with color and radiance. the effortless chic of this liquid blusher is just the thing for spring.
A liquid blusher that brings a flush of natural-looking color to the skin, bursting with radiance. These blushers are launched in 5 shades.
Features:
Flush of natural-looking color that seems to come from within.
Creamy texture that melts into the skin.
A breakthrough in radiance, flooding your cheeks with moisture and luminosity.
Easy-to-use pump-action dispenser, with a sophisticated edge.
01 – USUMOMOKURUMI – Skin pink adds a flush of natural-looking color, with a sparkly twist.
02 – TSUBAIMOMO – Raspberry Red for a pure, elegant complexion that's all feminine.
03 – MITSUKOUJI – Hot Orange is filled with a healthy sheen, a truly beautiful coloring that doesn't fade.
101 – JAKUZAKURA – Deep Cassis shines out, thanks to its generous supply of large-sized pearls, evoking ripened fruit.
102 – TSUYASHISO – Orchid Pink enjoys a hint of blue that makes for a beautifully cool, translucent look.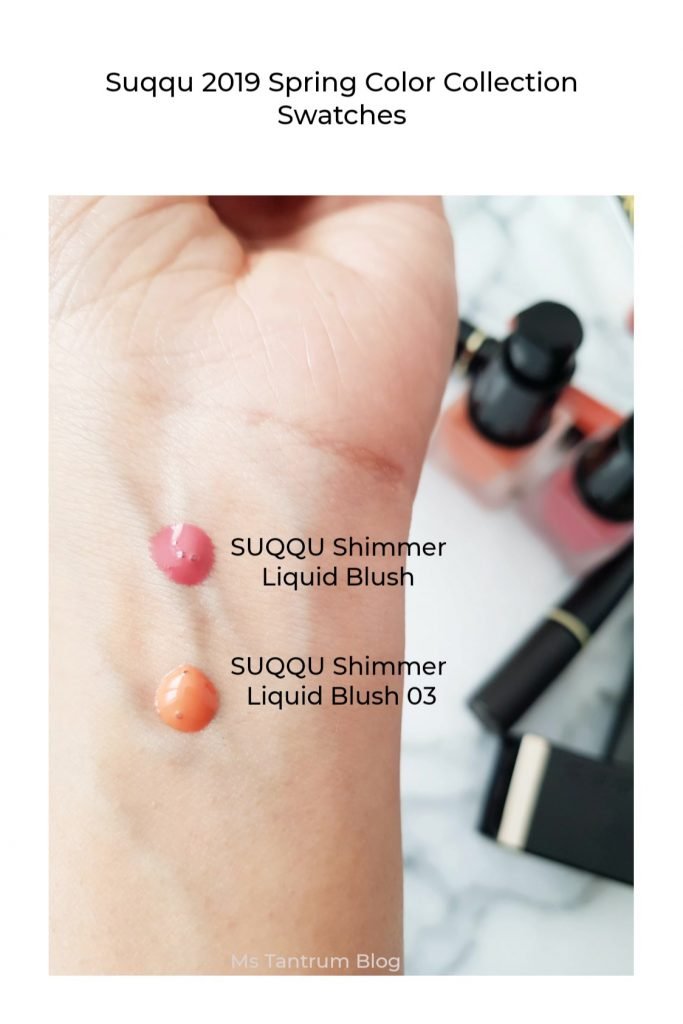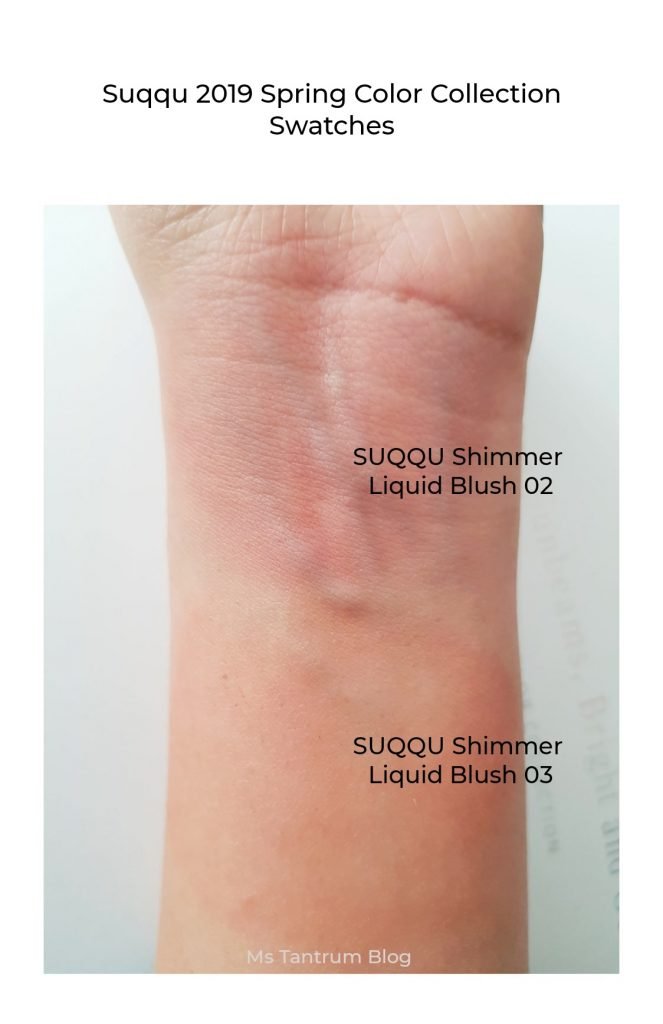 In five limited-edition shades made with the season in mind, the Stain Lip Lacquer is a tinted liquid that not only imparts vivid colour but hydration and radiance.
101 – KINIJI [Limited Edition] – Hologram snow, provides a subtle veiling of dreamy sparkle
102 – URUSHIAME [Limited Edition] – Cinnamon Beige blends well with the skin for a complexion that is so bright and so this season.
103 – HIMEICHIGO [Limited Edition] – Ice pink for the sophisticated look that is both cool and cute
104 – TOUHI [Limited Edition] – Spicy red adds a healthy complexion, subtle to any skin tone.
105 – HAKUAKE [Limited Edition] – Metallic Orange provides a mesmerizing sparkle.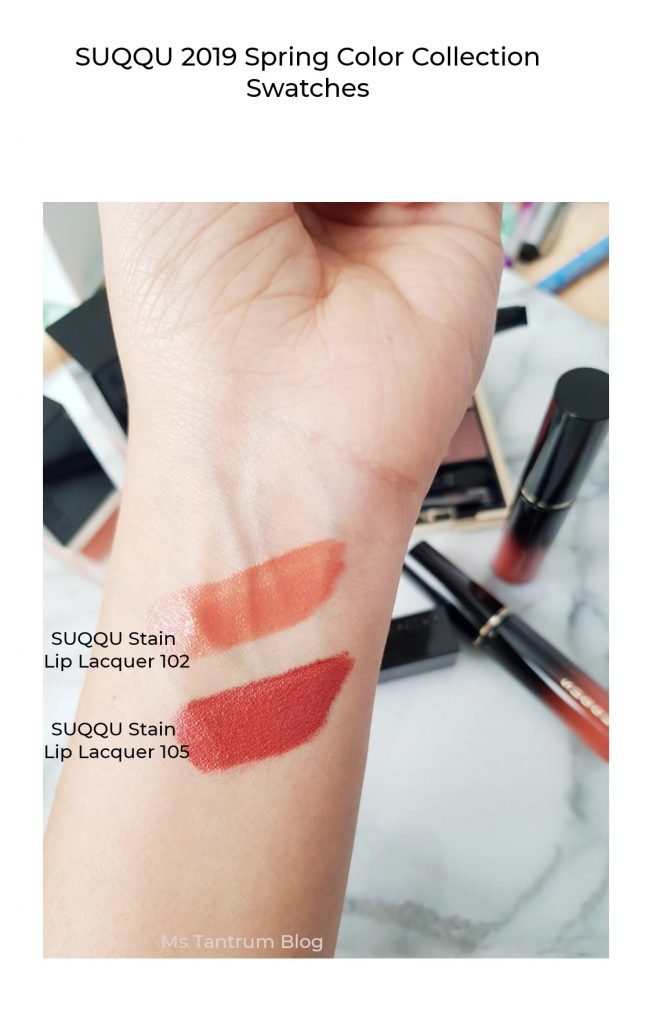 Create mesmerising nail looks with the Nail Colour Polish.Made with spring in mind, these three limited-edition shades let you pick between natural and vivid. In just one coat, nails reveal rich, pigmented colour that lasts. Three bright, radiant hues to bring springtime to your fingertips.
113 – KOUSUMIRE [Limited Edition] – Mauve shine blends well with skin tone, its blue pearls creating a dreamy light.
114 – SUKASHITSUTSUJI [Limited Edition] – Dahlia Purple, the color of a large blooming dahlia, vivid and full of clarity.
115 – KUCHINASHI [Limited Edition] – Saffron yellow, so apt for the season, adds spice to your fingertips.
Launch Date is 31st Jan 2019 at Selfridges and 14th Feb 2019 at Harrods & Fenwick
*These products were very kindly gifted to me as part of PR. Opinions are my own.
Until next time, Ashh xo